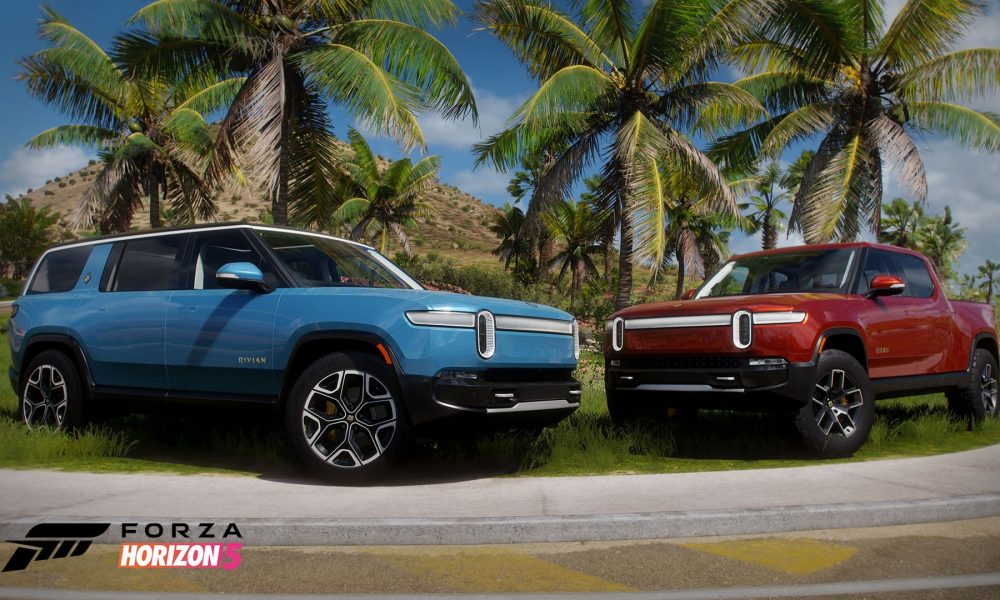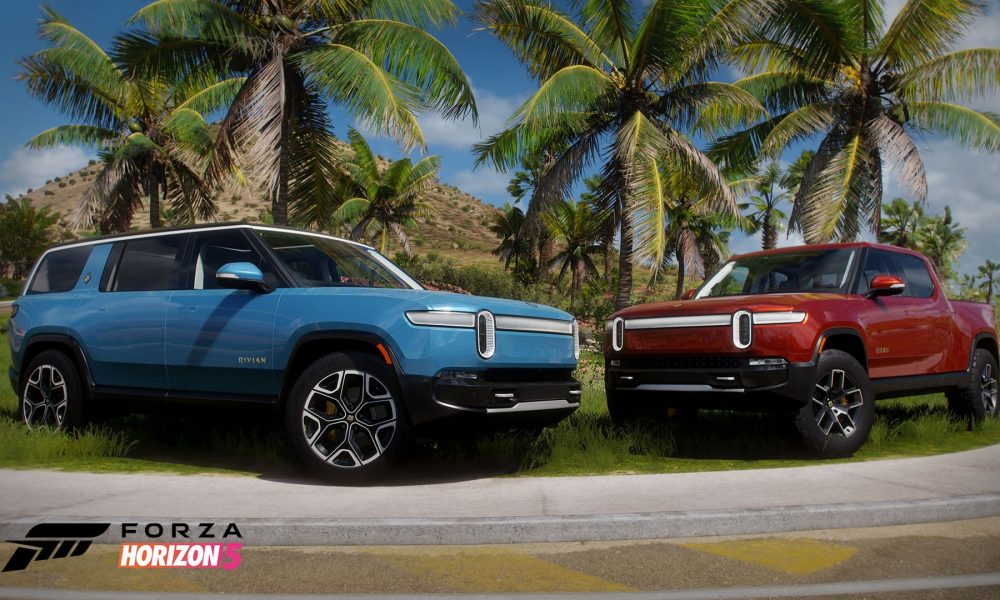 In a brand new automotive alliance, Forza Horizon 5 has joined forces with Rivian, the American electric vehicle manufacturer, to bring players two electrifying additions to their virtual car collections. Rivian's innovative R1T all-terrain truck and the luxurious R1S SUV are set to electrify the Horizon Festival, and we've got all the juicy details.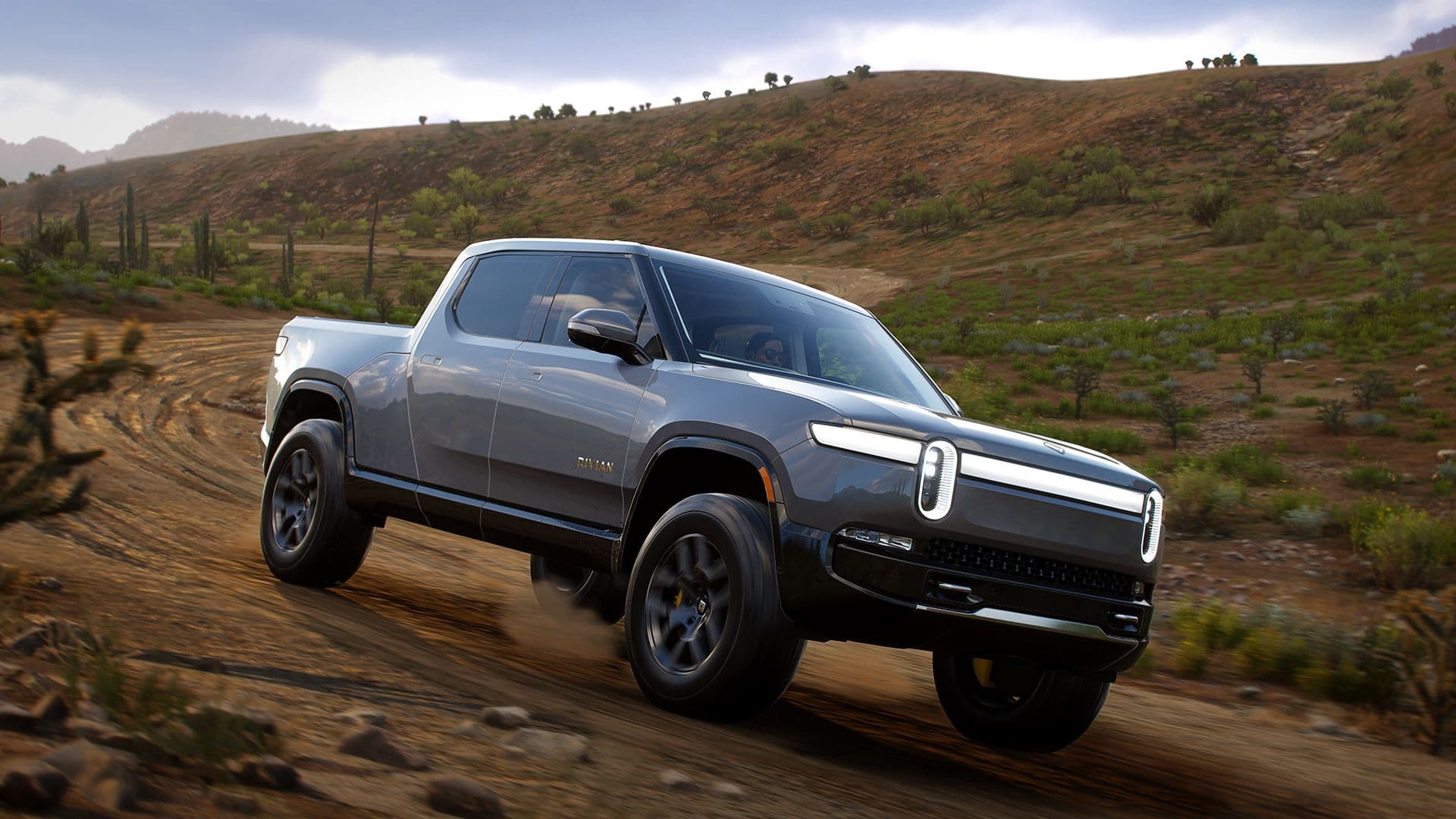 Meeting the Rivian Family
2022 Rivian R1T: Taming the Great Outdoors
For those craving adventure, the 2022 Rivian R1T is the answer. This adventure-ready truck isn't just about size; it's about dominating every terrain it touches. Whether it's rocks, water, sand, or the open road, the R1T excels. And after you've put it through its paces in the wild, it handles the tarmac with equal finesse. To get behind the wheel of this beast, gear up for the "Mudslinger's Scramble" EventLab challenge on the Festival Playlist.
2022 Rivian R1S: Luxury Meets Off-Road Prowess
Luxury meets off-road mastery in the 2022 Rivian R1S. This high-end SUV combines all the comforts you'd expect with the capability to conquer any terrain. Packed into an all-electric package, it's a statement of both style and sustainability. To unlock this pinnacle of off-road luxury, take on the "Stadium Supercross" EventLab challenge during Horizon Creatives.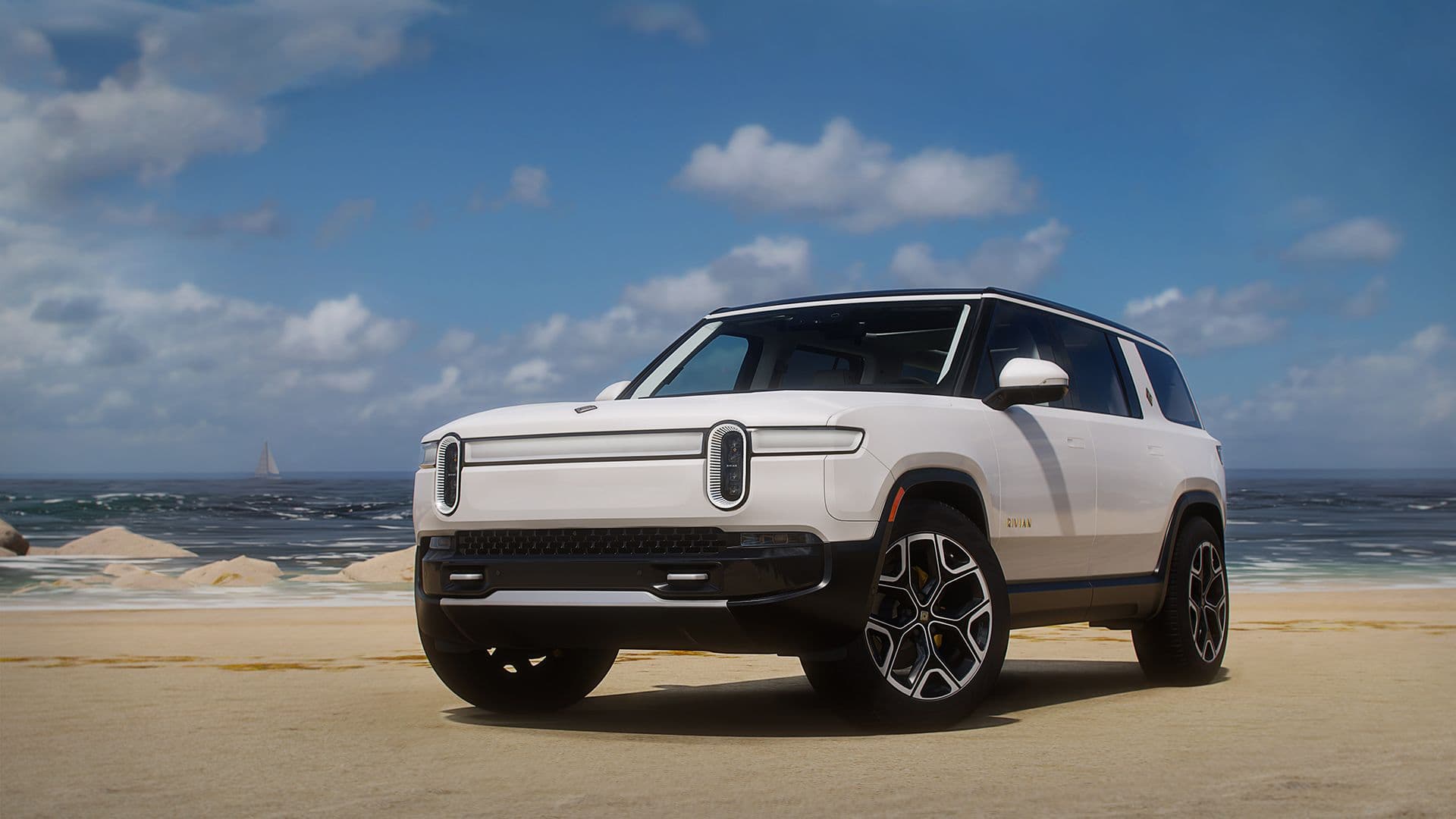 Horizon Creatives: Where Customization Reigns
Forza Horizon 5's latest update is all about creativity, customization, and community building. Players can now craft new events, build prefabs, and share their creative content with the vibrant Forza community. It's an exciting opportunity to shape the Horizon Festival like never before.
Revving up with Rivian: Available Now!
This thrilling collaboration is available for Xbox Series X|S, Xbox One, PC on Windows and Steam, and Cloud Gaming (Beta). Keep an eye out for the specific weeks when the Rivian R1T and R1S will be yours to command.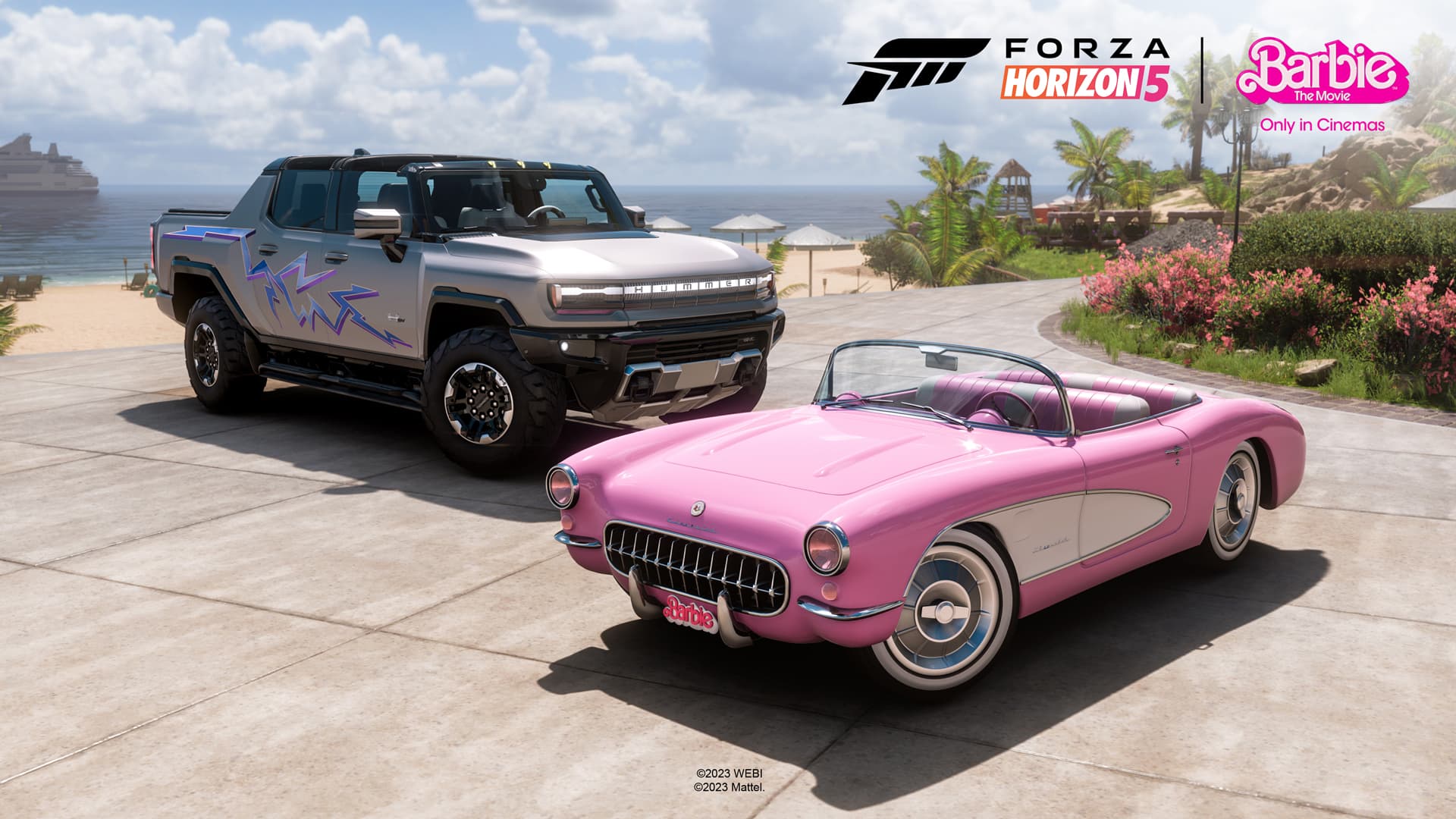 Rev Your Engines with "Barbie" and Halo
But the excitement doesn't end there! Forza Horizon 5 is all about diverse collaborations, and two more surprises are revving up the gaming world.
Barbie: A Stylish Drive Down Memory Lane
Xbox, in partnership with Warner Bros. Pictures and Mattel, brings you an exciting tribute to the iconic Barbie. In celebration of the new "Barbie" movie, hitting theaters on July 21, Forza Horizon 5 is adding exclusive in-game content. Players can race like Barbie and Ken in virtual versions of their signature rides: a classic 1956 Chevrolet Corvette EV Corvette in Barbie's iconic pink, and a 2022 GMC Hummer EV Pickup for Ken. These themed cars are gifts for all players; simply download them from the in-game Message Center, and you're ready to race in style.
Real-Life Game Developers: Inspiring Future Creators
In collaboration with Barbie and the "Barbie" movie, Xbox is shining a spotlight on real-world game developers. With over 200 careers, Barbie continues to inspire new generations. Movie-goers will witness Barbies excelling in various professional roles, including physicists and even Presidents. Xbox is taking this opportunity to introduce some of the real-life counterparts working on the Forza franchise. Through a video, these developers share their career journeys, motivations, and their personal connections to Barbie. Catch the video debut in a special livestream on July 14th from the World of Barbie, where hosts will race in Barbie and Ken's movie rides in Forza Horizon 5.
Xbox Goes All In: A Doll Collection
To emphasize inclusivity, Xbox has assembled a unique collection of Barbie dolls, mirroring the diversity of the Barbie line, one of the most diverse doll lines on the market. These dolls sport the latest Xbox Gear fashion and accessories, including an Xbox Series S console, Wireless Controller, and an Adaptive Controller. Fans have a chance to win these remarkable dolls in an international sweepstakes.
Dream Console Meets Dreamhouse: Ultimate Style Upgrade
Barbie's iconic style now extends to your gaming setup. Xbox is offering interchangeable SCUF Instinct Custom Controller faceplates designed after Barbie and Ken's on-screen outfits. Plus, there's a chance to win an Xbox Series S transformed into the glamorous Barbie DreamHouse, a custom console design that's sure to turn heads.
Forza Horizon 5's collaborations with Rivian, Barbie, and the Halo series are setting the gaming world on fire. Whether you're conquering rough terrain in a Rivian EV, racing in style with Barbie and Ken, or exploring the fascinating journeys of real-life game developers, Forza Horizon 5 is the gift that keeps on giving.