We have been working on a wall mural to go into a party area of a children's activity center. Wild 'n' Wacky in Harlow, Essex will be opening next month and the final touches are being made.  Debug Design have created two wall murals, one Lion's Den and a Snake Pit which we be hired out to cater for birthday parties and special events.
The murals had to be colourful and interesting for the children, so we have incorporated vivid colours, deep jungle and lots of small details for them to spot the longer they look at it.
The Lion's Den: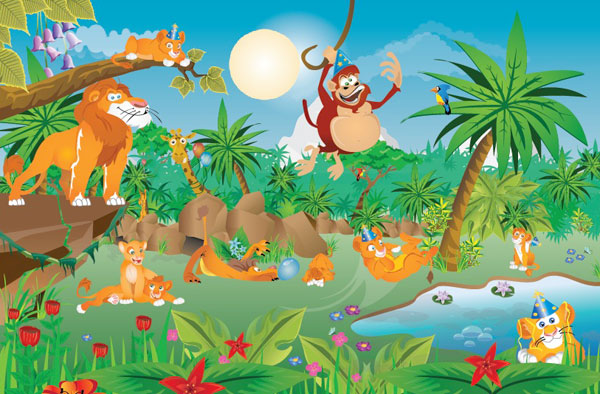 The Snake Pit: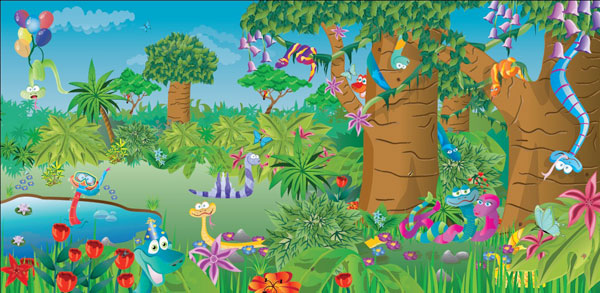 Having worked on the website, stationery, signage and much more, the wall mural has been great fun and a real party piece!