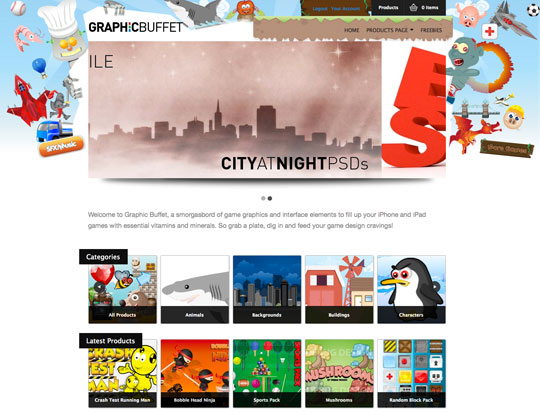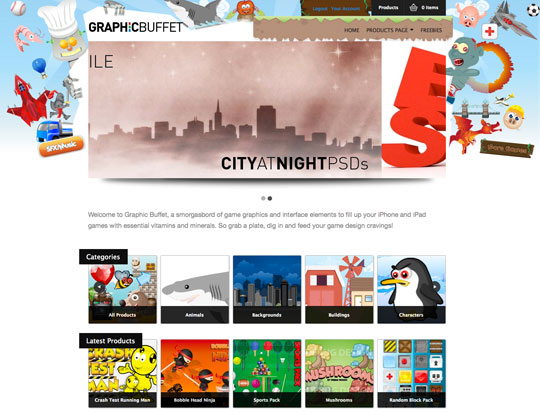 Graphic Buffet is a new online resource for game graphics for use in all your iPhone, iPad, and android games. Each file comes with the original vector or PSD file and in 99% of the cases comes with animation frames and exported PNGs in game-friendly sizes.
The game graphic website has been launched with over 40 products on sale ranging from simple animated jellyfish to full platform game starter packs.
The prices for the game graphics and game assets are extremely reasonable and range from $2 to $50 and most graphics are generic enough to not make all games look similar.