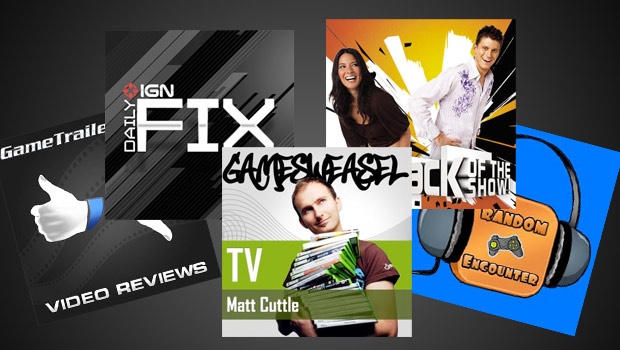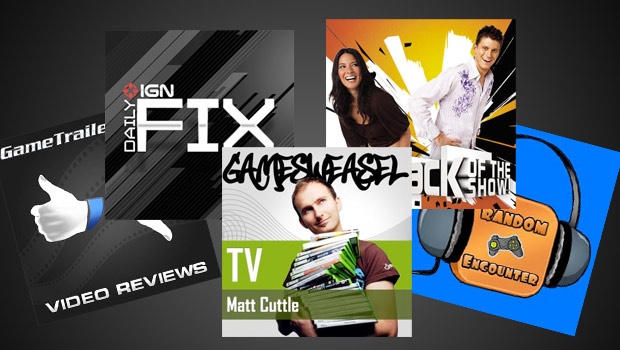 Amazingly i find myself with half an hour of 'me time' so furiously i begin clicking through the hundreds of channels of offer in the hope of finding that elusive video game program. Alas, as with most of these occasions it was not to be…
It seem that nowadays the choice of video game programs of TV is extremely limited, which is crazy as it is such a massive market. Music has hundreds of channels, why isn't there a whole myriad of video game related content. Anyway, I find the easiest and best way to get gaming news on demand is to subscribe to podcasts. The audio variety are great for in the car or whilst knee deep in game development but as games are as much about their looks as everything else it's nice to kick back with a video podcast and get a snippet of video game goodness before being 'summoned'.
Video podcasts, or videocasts, are a major player in the online video game journalism world. After all, video games are a visual medium, so it makes sense to talk about them in the same capacity. I thought I would share my current favorite video podcasts. I say current as these can change and get old quite quickly.
GameTrailers.com
One of the easily most recognizable and visited video game podcasts on the internet. They have both ScrewAttack and GameTrailers TV, as well as a slew of other video segments daily. Their essentially the source for everything video related in terms of the video game industry.
IGN Daily Fix
IGN Daily Fix has won awards, topping as one of the best videocasts out there. With news about games, entertainment and technology in general, it covers a ton of information that any gamer would want. The hostess, Naomi Kyle, has quite a following as well.
Gamesweasel
Gamesweasel does a series of video game reviews through their videocasts. Not usually much longer than two to three minutes, they cover everything a gamer would need to make a decision, without spoiling anything.
Attack of the Show's Daily Video Podcast
While both the show on G4 and podcast may have been discontinued as of January, it doesn't take away from the fact that it is still worth taking a look at past episodes. After all, it's how Olivia Munn came to popularity, whether you like it or not, and it did have many memorable moments. If you don't mind checking out some past videos, take the time to experience Attack of the Show in its former glory.
Random Encounter
Run through Gamespot, Random Encounter has host Danny O'Dwyer take a look at various classics and indie darlings, discussing games that might have been overlooked or are just too good to stop talking about, even all these years later. Some featured games are Star Wars: Republic Commando, the original Fallout and even Clive Barker's Jericho. If any of that tickles your fancy, you might want to check it out on YouTube.