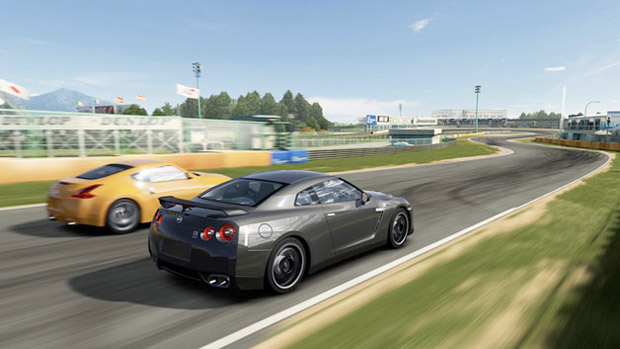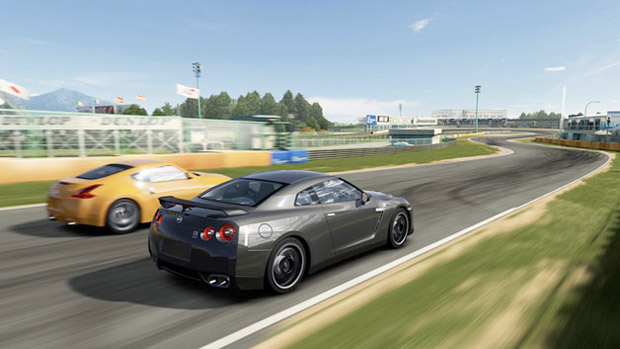 Racing games have always been some of the most popular games on any platform. Since the first F-1 game on the Atari (released in 1976), gamers have shown a special love for racing games, and every game console since has carried a line of racing titles. From the Wipeout days of the first Playstation to the much anticipated Drive Club for the Playstation 4, there have been a number of great racing games.
Here are our picks for 15 cross-platform racing games that you have got to play:
Xbox
Need for Speed: Most Wanted (360)

Search for cars all around the city to race to the finish line. You'll also have to run from the police and your rivals to make it to the end. The game offers open-world play and there are no menus or lobbies. You'll have to make constant split-second decisions to make it to the end, and the adrenaline rush makes for some exciting and fun game play.
Grid (360)

You'll race on real circuits from Europe and street racing tracks from around the world in more than 40 licensed cars. There is open-ended play, but also open-ended consequences. If you want to slam through turns, expect to also suffer the damage. You can play alone or enjoy a robust multi-player option.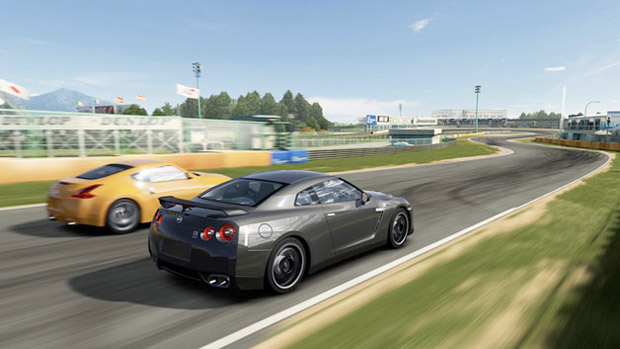 Forza Motorsport 4
Enjoy a wide variety of race types in this game, included  car clubs, rival races, and career races. There are a wide variety of tracks, cars, and more. The graphics are gorgeous, and there are optional Kinect modes to add another layer to game play.
Playstation
Shift 2 (PS3)
Shift 3 is possibiliy the best looking racing game of the current gen consoles and gives you a good idea of what next gen racers will look like. It's controls and handling are focused on realism so don't expect to bump any competitors of the road as collisions have near perfect physics.
F1 Championship Edition (PS3)
Although their is not much choice in F1 racing games on the current gen consoles, F1 Championship Edition on the PS3 is in my opinion the best one to go for. Released back in 2007 it is starting to look its age but the live weather is pretty cool (unless its raining) and being able to pressure other racers to make a mistake is a feature that is taken up by all future F1 games. There are plenty of tracks to choose from and the driver changes happened as they did in 2006 which is pretty cool if you were playing in 2007 but sadly not very relevant today.
GT5 is still impressing the masses in terms of gameplay and variety. It has every sort of four wheeled racing vehicle from simple Karts to modern day F1 cars and everything you will find between. Gran Turismo looks lovely but with new entries such as Forza and Shift 2 coming on the scene it needs to 'take it up a gear'.
Wipeout Fusion (Ps2)

If you are still rocking a PS2 or like me you have a collection of consoles that are building up a classic Playstation 2 racing game has to be Wipeout Fusiion. This has you racing their iconic hovercars in the future. You'll race at lightning fast speeds, enjoy gorgeous tracks, and fight to the finish in a futuristic landscape. This game will provide fun for hours.
Nintendo
Mario Kart (Wii)

You don't have to race a slick Formula 1 car to have a good time and an amazing race experience. The Mario Kart games are classic racing games that are a lot of fun to play. By the sixth iteration they had really nailed it. I really enjoyed the previous versions on the SNES and N64 but Mario Kart 64 added more characters, tracks, features and fun to the whole package.
Diddy Kong Racing (N64)

Similar to Mario Kart, Diddy Kong Racing added a new element to the concept by pitting you against a boss after winning your individual races in that world. If you beat all the bosses, you can race them again to win special amulets. The game is a lot of fun, and the adventure mode has since been pinched by the more popular Mario Kart.
Excitebike (64)

Get a little change by swapping out your Formula 1 car for a dirt bike. You can race through 20 tracks and enjoy extended game play through six mini game events. The game play is fast, and it's fun to play with friends.
Mobile
Real Racing 3 (Android)

Get great graphics on this game for iOS and Android, including real-life tracks and cars. You can race alone or join multi-player mode with your friends. You can even race against each other's best times — whether you are both signed in or not.
Table Top Racing (iPhone)

Just like its name suggests, you race mini cars on a table top in this game. The makers of Wipeout are behind this game, which has game play similar to Mario Kart. You won't get a lot of realistic game play, but you'll have a ton of fun.
Sonic & Sega All-Stars Racing (iPad)

Enjoy a blast from the past with this high-intensity racing game for iPhone and iPad. You can choose from a variety of tracks and cars, battle friends, and drive at lightning speeds. You can even drive a plane and other non-traditional "vehicles."
Crazy Taxi (iPhone)

In this game, you're not really racing other cars to the finishing line; you're racing the clock to get your fare to their destination on time. You can jump, take shortcuts, and pull off other hair-raising stunts to get there. This game is a ton of fun, and it's available for iPhone and iPad.
Arcade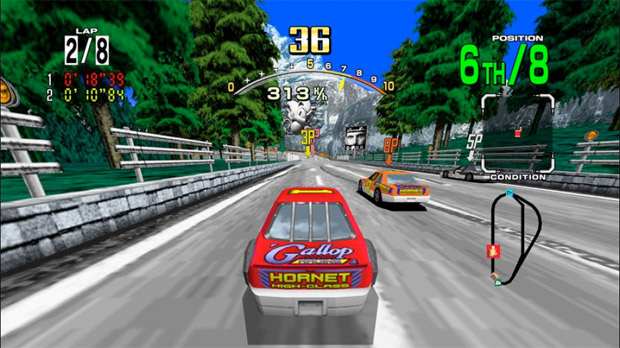 Daytona USA
Released in 1996, Daytona USA is one of the highest grossing racing games ever. People packed arcades across the globe to not only race the computer but to join up to 8 others for competitions. It did spawn a nmber of poor consoles versions and in 2011 Xbox released it on Xbox Live Arcade.
Ridge Racer
Ridge Racer was said to be the first 3D arcade game with texture mapped polygons. Game play emulates a traditional Formula 1 race with tracks through cities in a variety of setting. Precise driving skills are necessary to win.
Outrun
The daddy of arcade racing games was Outrun. Coming out back in 1986 this Ferrari based racer saw you gallivant across the US with a blonde in the passenger seat and the wind in your hair. This fantastic game not only won several awards but has been ported to over 20 different home computers/consoles.
Coming Soon
With the introduction of new game systems like the Playstation 4 and the Xbox One, there are sure to be many more great racing games to add to the list. DriveClub is generating a lot of buzz for the PS4, and Forza 5 is getting a lot of people excited for the Xbox One.
What are your favorite racing games? What new racing games are you most looking forward to? Share your favorites in the comments!