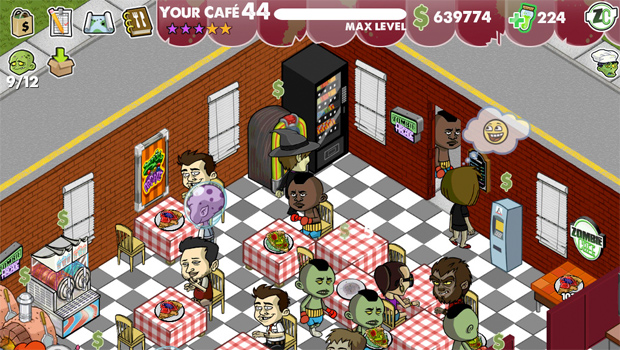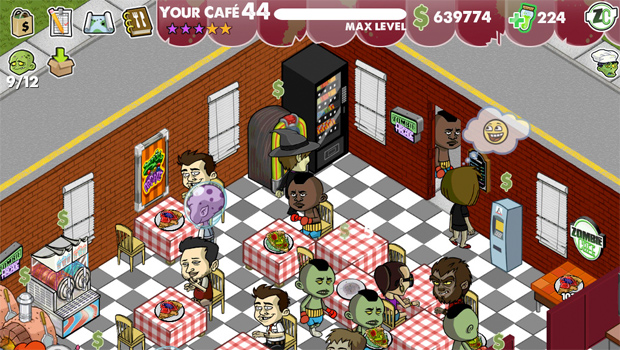 Grab your guns and ammo. The apocalypse is here. Out there are millions of flesh-craving, rotting corpses ready to sink their decomposing teeth into your scrumptious gray matter. Careful though, this plague is sweeping the video game world. Trust me, it's infectious and zombies are taking over our motor skills and brainpower.
With the recent theatre release of Brad Pitt's World War Z (based on a best-seller by author, Max Brooks), and record-breaking AMC show, The Walking Dead (reflected from Robert Kirkman's graphic novels), the insatiable desire for brains has clearly infected our society. Believe it or not, even the film Warm Bodies has all the tweens screaming that zombies are sexy. We've all caught this epidemic and we are hungry for more.
To give just a taste, zombies have crept into our mobile devices. iPhones and iPads come equipped with the meatiest new apps to satisfy our cravings for human flesh. These games will truly throw you from sitting in a waiting room to full-out zombie annihilation. Go on, take a bite of these hit mobile apps, you will get infected.
We have all seen the 'classic' zombie shooting game but check out some of the more weird and wonderful zombie games that have: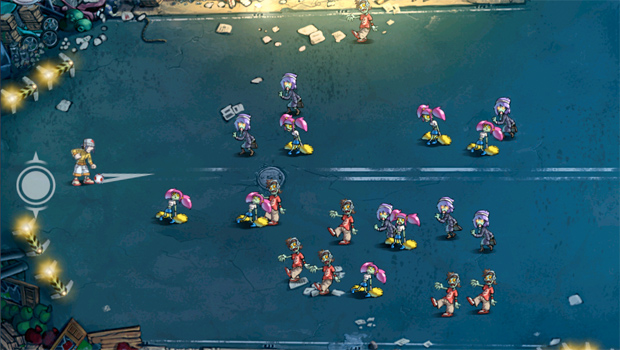 Pro Zombie Soccer
In this satirical portrayal of a zombie apocalypse, the hero of this game kills his own zombie best friend with a soccer ball. He calls him an idiot and screams, "that's for kissing my girlfriend in high school!" His mission: to seek revenge on all the corpses.

Zombie Café
Brains are on the menu at cafe de la zombie. All the delicacies of livers, hearts, lungs, and brain al la mode, literally at your fingertips. In this mock restaurant, you call the shots and feed the hungry zombies, while managing the finances and customer satisfaction ratings. I wonder if zombies are good tippers?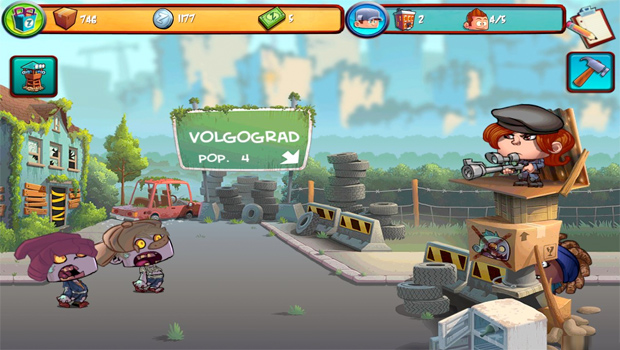 No Zombies Allowed
Picture this: you're left alone to fend off a newly infected town. Not only are you protecting yourself from being prime rib, you're also responsible to building a town, creating a shelter, procuring weapons, and helping survivors join your side. Whew!

Zombie Tycoon
The ultimate zombie revenge. In this strategy game, the undead has their chance at redemption. With the aid of a classic evil scientist, your horde of zombies destroy as you've never seen them before. This game features creative and light-hearted costumes for your zombies, so dress 'em up cowboy-style and hand them a fish to destroy the town. You'll be good to go.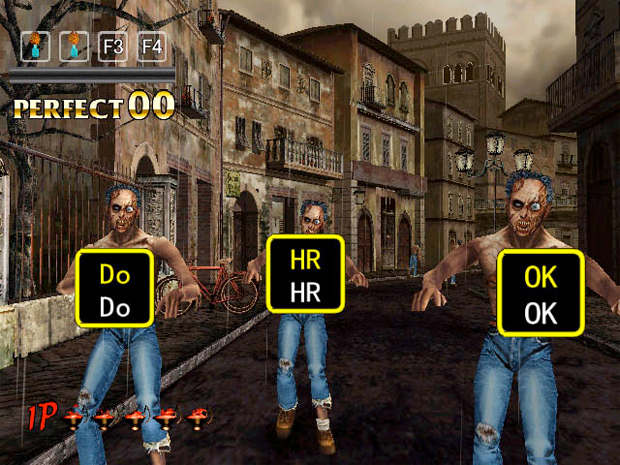 The Typing of the Dead
Taking from the classic arcade game, House of the Dead, your typing skills are put to the test. The heroes don large keyboards as weapons to annihilate zombies. As one of the most unique games on the market, speed and accuracy typing is tested. To kill a small zombie, you may have to type the letter "m." To beat a boss, you're looking at phrases like "buckwheat mason tongues." "Sticks and stones will break my bones, but words will never hurt me?" Zombies had it coming. Check it out here: Type to Kill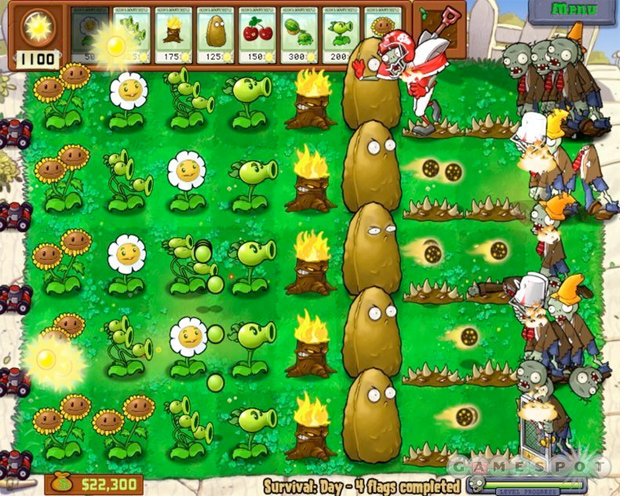 Plants Vs Zombies
If you have a green thumb (and it's not from gangrene), and love to plant, look no further. Harvest the deadliest of flowers and keep those zombies out of your garden! Not only are you keeping out intruders, but you are also managing a lot and saving your hide.
The epidemic doesn't stop here. Zombies are spreading into our game worlds and feeding our zombie fetishes. They are creeping up everywhere into random games such as Rebellion (Nazi zombies), The Last of Us, and Zombie Farm. Keep your fingertips at the ready, these mobile devices are completely lethal.