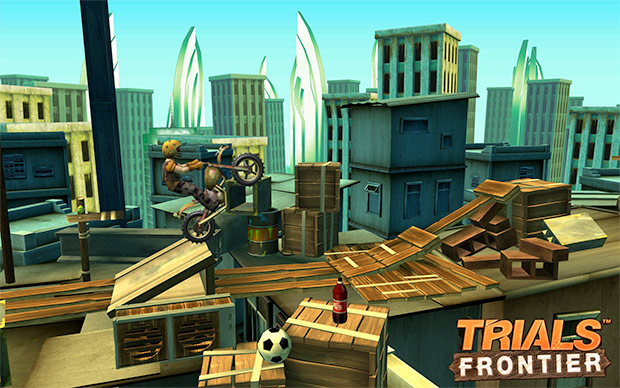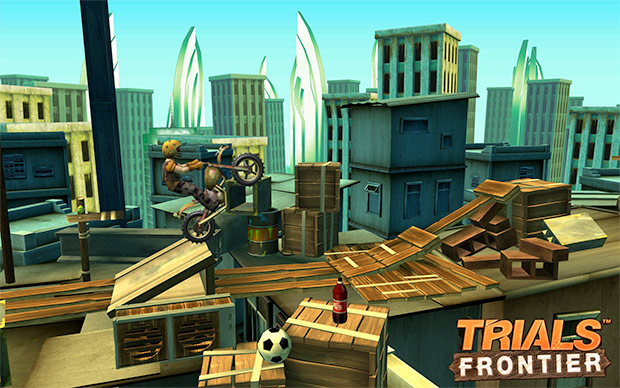 Nothing brings more joy to a gamer than being able to play his favorite games across multiple devices. If you happen to be a gamer, and also a fan of Ubisoft's Trials series of games, you will be happy to find out that your favorite games will soon be available in a mobile form. Ubisoft recently announced its latest games in the series, and while one of them targets PCs and gaming consoles, the other one will be designed with smartphones and tablets in mind. Without further ado, meet Trials Frontier.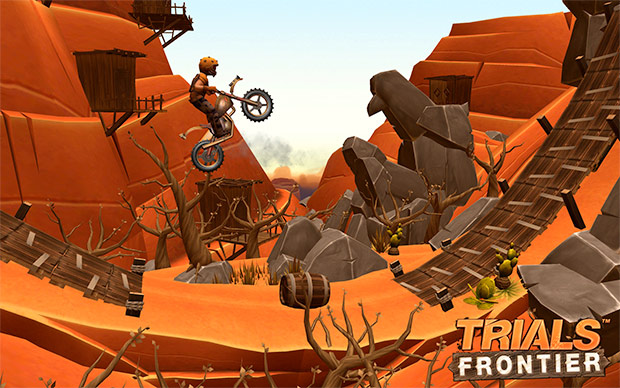 Trials Frontier – Going Mobile
It was just a matter of time until Ubisoft would think about bringing Trials to the mobile market, considering the success the game enjoyed on PCs and gaming consoles. Right from the first release, Trials quickly captured the attention of gamers due to its combination of impressive visuals, simple gameplay and high levels of entertainment it provided. The game was clever right from the start, using 3D elements in its graphics, but only giving the player freedom to move on a 2D axis, which basically creates the illusion of 3D. This meant that the game managed to balance two important aspects of video games – graphics quality and ease of use. It is exactly this clever combination of simplicity and graphics illusion that will make the game a success on smartphones and tablets, as it will look good and run fluently, despite the limited hardware resources of these gadgets.
Trials Frontier is the name of the mobile version of the game, and the iOS version is expected to be available globally in April after an early release is already available in Canada and Finland. The Android version of the game is still under development and will be available as soon as possible. Ubisoft has yet to mention a release date for Android.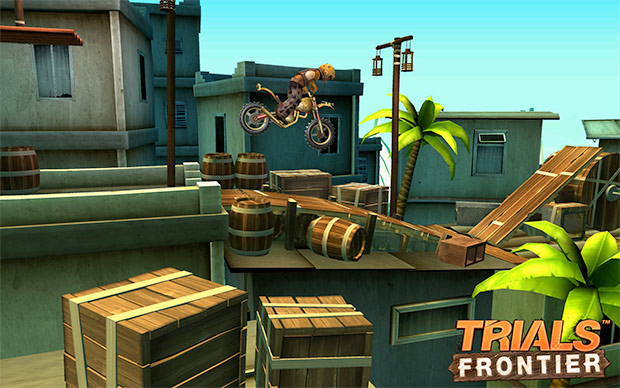 Trials Frontier and Trials Fusion
Trials Frontier was announced during a press conference at E3 in 2013, but it wasn't the only title announced by Ubisoft at that time. Along with the mobile version, Ubisoft also announced a new version of the game, for PCs and consoles, titled Trials Fusion. While announcing a game and its mobile version at the same time is not something new in this industry, making the games connected with each other is. Trials Frontier is set as a sequel to the events in Trials Fusion, so before jumping in to play the mobile version of the game, you might consider giving the console or the PC version a try.
Trials Fusion is also expected to hit the markets in April 2014, and it will be available on PC, PlayStation 4, Xbox One and Xbox 360. The game will put you in a futuristic universe, having you work your way up through various scenarios, unlocking new events and upgrades.
When the world in Trials Fusion comes to an end, all that's left is a bunch of isolated villages and ruins. Trials Frontier will place you in this post-apocalyptic world, with a whole new set of challenges and missions. As you would expect, Trials Frontier will also allow you to share your accomplishments over social networks or see where you rank across global leaderboards. These features are sure to make the game even more addictive than it already is, so whether you want to play the game for the fun of it, to prove you're the best, or just to kill some free time, Trials Frontier will definitely be a game that will not disappoint, especially if you liked the previous games in the series. Trials Fusion and Trials Frontier will just continue the legacy, proving that a game doesn't need to be overly complex to be fun.