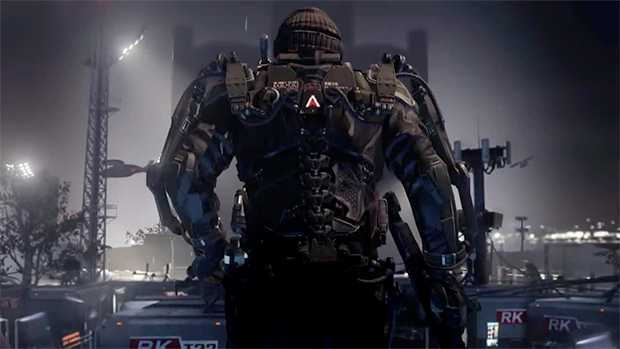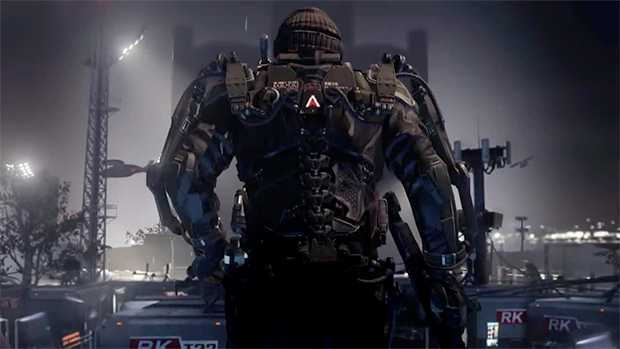 A little late to the party but well worth writing about. The latest iteration of the Call of Duty has recently been announced… or at least 'fumbled' out.
The news filtered through the internet when a low-res trailer leaked onto the interwebs starting the excited buzz from the gun-ho fans of the series. Within a hour, the  official channels had posted their own high resolution trailer and even had it on the Xbox One dashboard. Three days later and its marketing machine has starting rolling with advert placements on CVG and Videogamer.
Sledgehammer's trailer has the unmistakable voice of Kevin Spacey playing Tycoon Jonathan Irons as he debates the whys and wherefores of democracy before unveiling himself as the bad guy.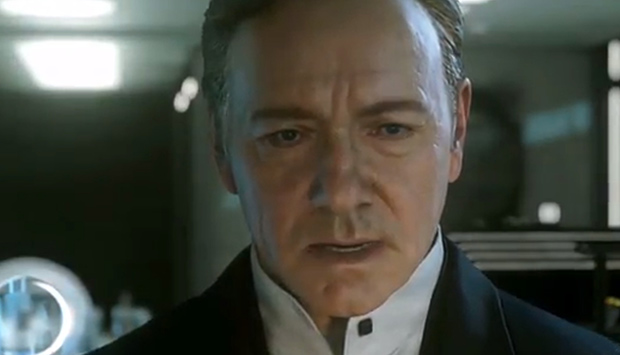 Right from the start you can see Call of Duty aims to take on Titanfall with mech-style armor suits, deployable drones, and pakour style upgrades allowing players to traverse large cityscapes. These additional features will expand on the previous games by opening out the game from its small, close-quarter maps to more substantial arenas.
The trailer is also not short on action, as we see the Golden Gate bridge get destroyed supporting the fact that levels will be much more open and in real world locations.
Sledgehammer really has taken off its gauntlet, slapped Titanfall in its hulking metal face and tossed it to the ground.  Hollywood actors, real world locations and more tech than you can throw a lightsaber at. This all culminates in a very excited COD community. Advanced Warfare is due to reveal more of the gameplay at E3 this year. The game is set to be released in November on both current gen and next gen consoles.
Summary
Article Name
Call of Duty Advanced Warfare Announced - Kein Spacey?
Description
Discussing the new launch trailer for Call of Duty: Advanced Warfare
Author