One of the issues with being an early adopter of the next gen consoles is the slow pace at which games are released. I constantly have my ear to the ground for announcements and the latest Xbox One release dates eager to see what is coming out when. This eagerness now has me trawling the likes of Indie GoGo and Kickstarter in order to find possible new games coming out for the Xbox. Here are some of the stand out games that I have found.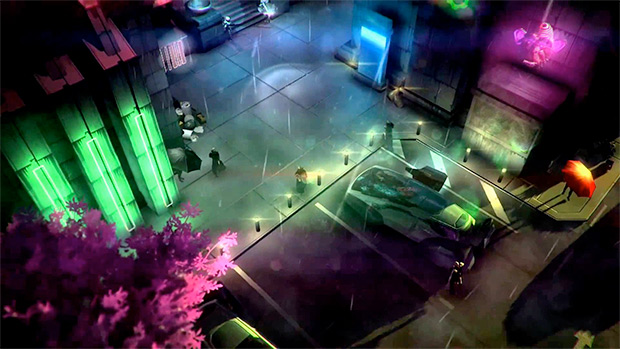 Satellite Reign
A real-time, class-based strategy game, set in an open world cyberpunk city, from the creator of Syndicate Wars. You control a team of four agents, each with their own distinct and unique abilities, collectively battling for control of a living cyberpunk city. The game world is designed to facilitate emergent gameplay, giving you the tools and freedom to play how you want to play, so you can create strategies and scenarios that not even we had anticipated!
More details can be seen here >>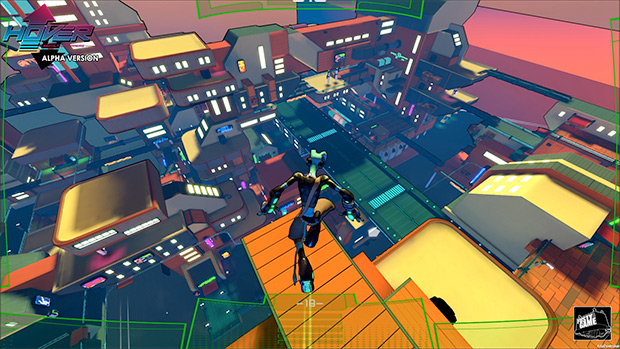 Hover: Revolt of Gamers
Hover: Revolt of Gamers is an open-world futuristic free running/parkour game inspired by great games like Jet Set Radio and Mirror's Edge. The game places itself on another world and puts you in charge of a band of Gamers who are revolting against the oppression and the anti-video-games laws that rule the city.
In the game you'll have to free the citizens restrained by the authorities, infiltrate into control centers and rid them of the anti-video games propaganda, retrieve gaming consoles confiscated from the population and dethrone the new Mayor, who is the cause of all the mess. As security drones patrol the city and you'll have to be vigilant at the cost of being chased and having to shake them off. Other gamers can also be recruited by your team and will then become playable and you'll have the ability to gain experience in order to improve each of their statistics.
Hover: Revolt of Gamers has been particularly adapted for the Oculus Rift and offers an exceptional immersion as well as totally new breathtaking sensations.
More details can be seen here >>

Mighty No.9
Mighty No. 9 is an all-new Japanese side-scrolling action game that takes the best aspects of the 8- and 16-bit era classics you know and love, and transforms them with modern tech, fresh mechanics, and fan input into something fresh and amazing!
You play as Beck, the 9th in a line of powerful robots, and the only one not infected by a mysterious computer virus that has caused mechanized creatures the world over to go berserk. Run, jump, blast, and transform your way through six stages (or more, via stretch goals) you can tackle in any order you choose, using weapons and abilities stolen from your enemies to take down your fellow Mighty Number robots and confront the final evil that threatens the planet!
More details can be seen here >>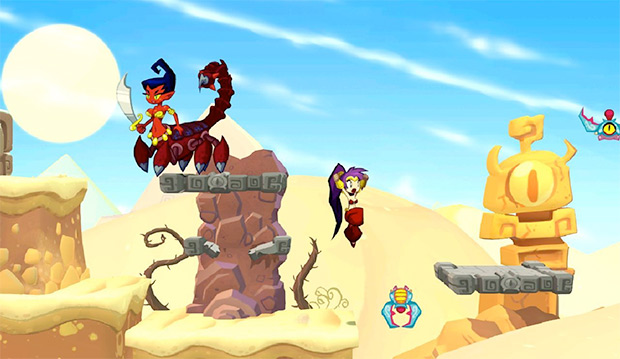 Shantae: Half-Genie Hero
Shantae is a human/genie hybrid (a Half-Genie) who hair-whips monsters with her ponytail, and belly dances to transform into magical creatures. She explores Sequin Land, solves labyrinths, trashes epic bosses, and foils the busty buccaneer Risky Boots, always managing to save the day! She's been featured in three daring adventures, all designed exclusively for Nintendo handhelds. Now Shantae is heading for the living room, but her core gameplay elements will remain intact.
More details can be seen here >>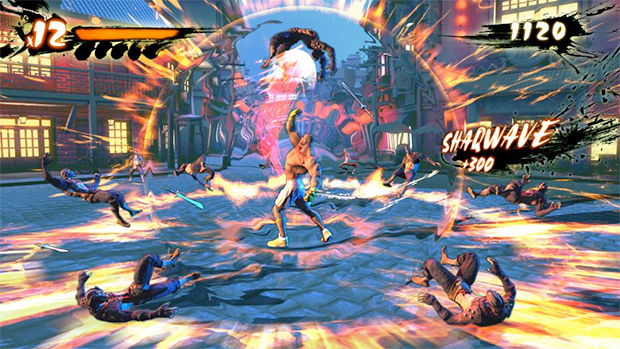 Shaq fu: A Legend Reborn
Shaq Fu is what the original game should have been – an instant classic.  We're talking Streets of Rage meets Street Fighter meets Devil May Cry. It's a modern day take on the classic beat 'em up.  Play as Shaquille O'Neal – learn hundreds of moves and battle techniques, take on thousands of enemies with dozens of cool melee weapons, battle bosses in dynamic arenas, master cool finishing moves and play with your buddies in COOP mode or against each other in player vs player combat.
More details can be seen here >>
Very Close to being funded: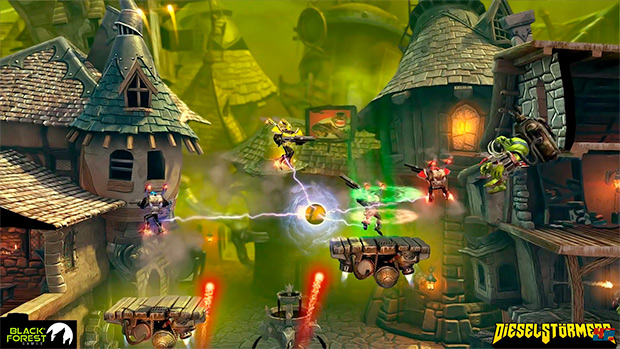 DIESELSTÖRMERS
Welcome to Ravensdale, a city where medieval meets machine, a place where armor is powered by roaring engines, princesses wield wrenches in oil-stained overalls, and not a single dragon dares to brave the smog-filled sky. Dieselstomers is a high-octane carnage for 1-4 players featuring customizable motorguns, gas-guzzling knight armor, generated levels and randomized loot!
DieselStörmers is a furious run & gun game that follows the inhabitants of Ravensdale taking back their city from a rampaging ork horde. On release, the game will have a story/campaign mode that allows you to pick among a range of different missions with varying difficulties, objectives and parameters.
You can play in single player mode or with up to four teammates in co-op multiplayer mode to enable additional team strategies like energy arcs between players, team upgrades, complementing shot patterns and the parallel use of environmental objects. Co-op at its best.
More details can be seen here >>
Funded but not reached stretch goals for Xbox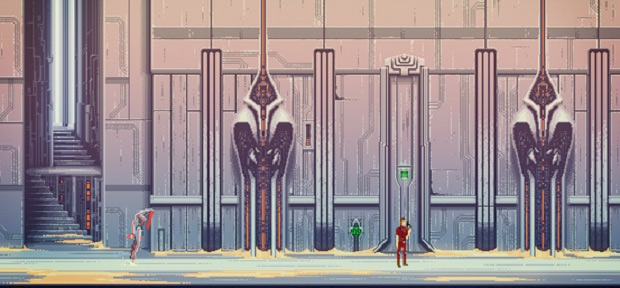 The Way
The Way tells a story about a member of space explorers team, who lost his beloved one and cannot accept her death. Finding ancient writings on eternal existence during one of his last expeditions makes him come back there in search of the meaning of life itself. This pixel art adventure bears similarities to Another World, Heart of Darkness or Flashback. Whilst this game has reached its funding goal, it missed it's Xbox stretch goal which is a shame but doesn't necessarily rule it out for release.
More details can be seen here >>
Nowhere near funded: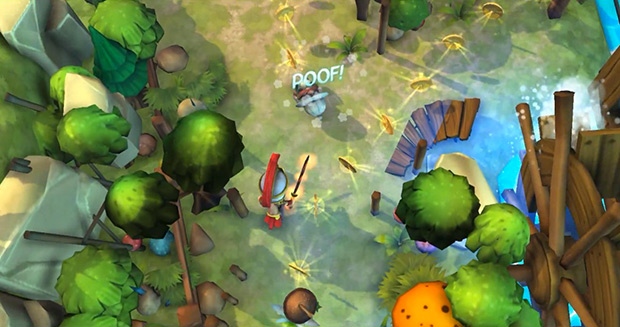 Chasers
Chasers look like a cute action multi-player game that could appeal to both young and old. The game works around the 'Tig' mechanic and sees players in a cat-and-mouse game of chase. Players can then use an array of comedic smashes and bashes straight out of the Tom and Jerry handbook. The graphics look good and the game itself looks like a lot of fun. Sadly, this is nowhere near its funding goal so is unlikely to see an Xbox One release. However, I will cross my fingers.
More details can be seen here >>
Summary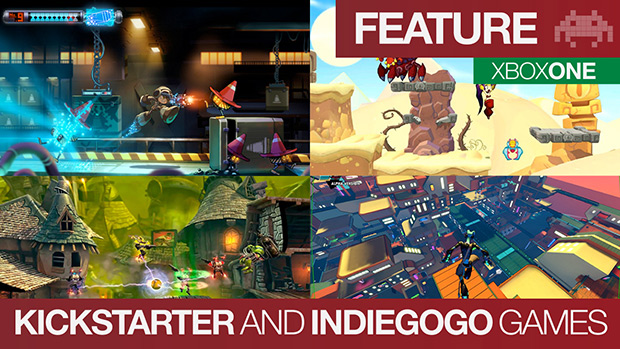 Article Name
Kickstarter/IndieGoGo Games For Xbox One
Description
Here are some of the stand out games that I have found on Indie GoGo and Kickstarter coming out for the Xbox One
Author