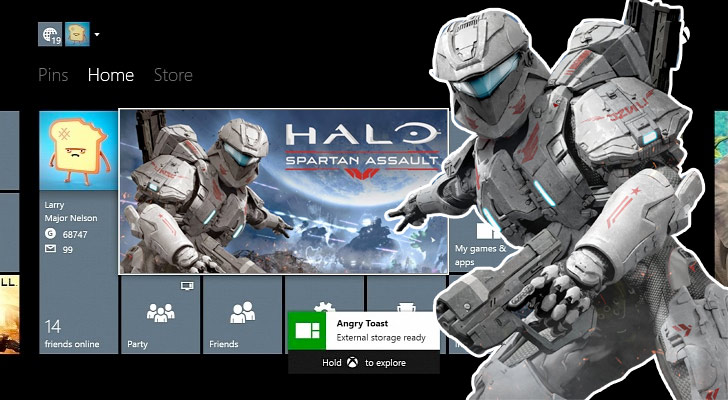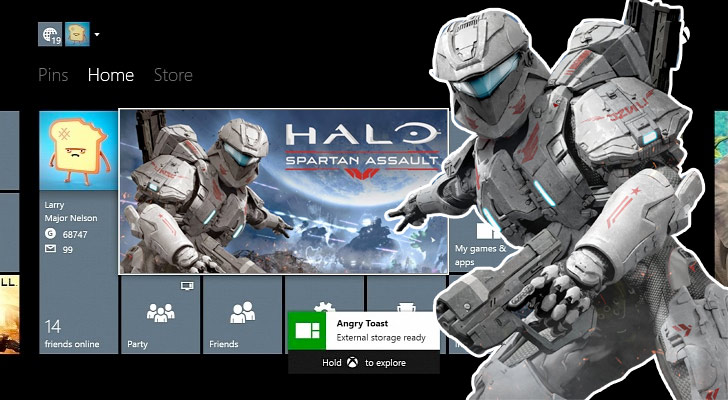 We get a double treat today as the latest Xbox One system update has started rolling out AND Halo: Spartan Assault is free to download for a limited time.
Microsoft announced that the June update will introduce support for external storage devices, allow users to show their real names and also remove the requirement for Xbox Live to use apps such as Netflix and Twitch.
From today, Xbox One users will be able plug in an external USB 3.0 hard drive which they can use to install games on and additional content. The Xbox is said to be able to allow 16TB worth of external storage.
Early reports seem positive with some players saying that moving their installs of Forza Motorsport 5 and Dead Rising 3 to their external HDD reduced the load times  by around 33 per cent.
This latest update now has increase functionality for 'real names' allowing players to display their real name alongside their Xbox Live gamertag. The feature can be customised to allow your name to be displayed to all friends or a select few.
If you have your Xbox One set to auto-update then expect to see the functionality up and running when you get home, otherwise download the update manually in the Settings menu.
Halo: Spartan Assault is a top-down third-person shooter by 343 Industries and is set between the events of Halo 3 and Halo 4. You play Edward Davis and Sarah Palmer as they fight the alien Covenant across 25 single-player missions. It's a solid game that fits nicely into the Halo universe. Definitely worth a download for free!