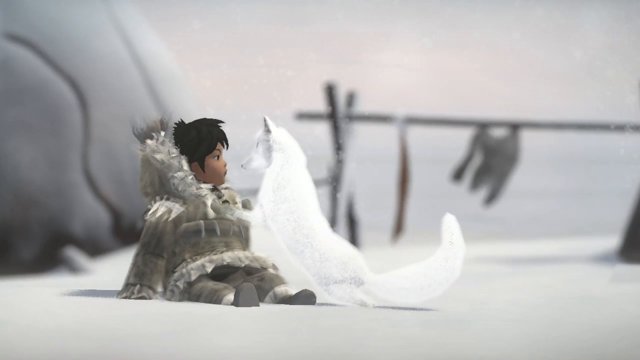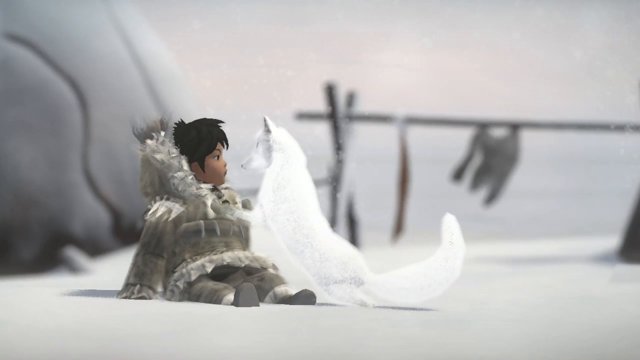 Penned for release in Autumn 2014 for Xbox One. Never Alone (also known as "Kisima Ingitchuna" in the Alaska Native language Iñupiaq) is an atmospheric puzzle platformer that mixes traditional folklore, stories, settings, and characters passed down over many generations by the Native people of Alaska.
In Never Alone, the player will take on the roles of Nuna, a young Iñupiat girl and an Arctic fox. The visuals look striking and the imagery and themes are drawn directly from Iñupiat and other Alaska Native cultures.
BEHIND THE SCENES
In a newly released video, Ron Brower, Sr., an Iñupiat Elder and Cultural Ambassador to the Never Alone project, describes the importance of making a videogame to pass traditional knowledge to the next generation.
"Never Alone is the first title to be released as part of E-Line Media's World Games category —an exciting new genre of computer and video games that bring carefully selected traditional stories from indigenous cultures around the world to life in innovative and compelling ways for global audiences"
The E-Line Media development team boasts an array of previous games credits, including Interstate 76, MechWarrior II, MechWarrior IV, Tomb Raider Legend, Tomb Raider Anniversary, the SOCOM games, Rage, Quake Live, and Quake 4, among many others.   Never Alone, is expected to launch this fall as a downloadable title for Xbox One, PlayStation 4 and PC, with a SRP of $14.99.
TRAILER