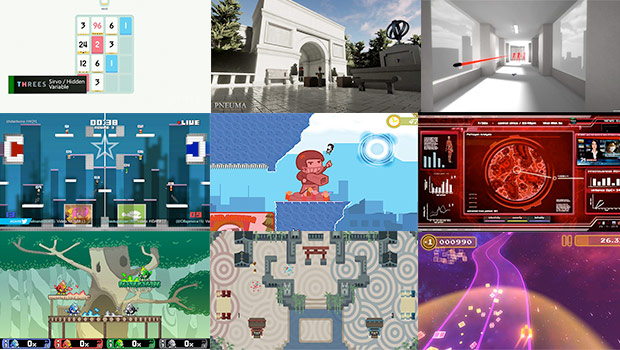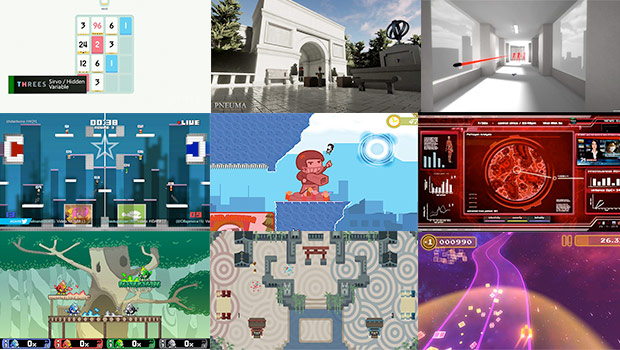 The ID@Xbox montage showed  27 games coming to Xbox One, I have broken them down into two posts to give to a quick overview of each title.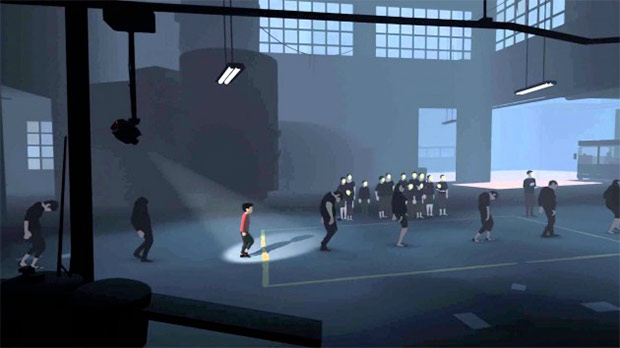 Inside – Playdead
Inside from Playdead looks similar to Limbo in style, though with a little more colour. The trailers we have seen to date featured a child running through 2D environments with a lot of movement going on in the background at the same time.  The animations look smooth and you can feel the ambiance even off screen.

#IDARB – Other Ocean
#IDARB is a chaotic 8-player eSport jumping jetpack future arena ball game that is as inspired by Bomberman and Smash Bros. #IDARB is a collaborative work between two distinguished groups: Other Ocean and the people of the Internet.  It is a crowd sourced fighting game that is unlike anything you have seen.

No Time to Explain – TinyBuild
Chase your future self through time and alternate realities while fighting giant monsters, collecting hats, and eating cake! No Time To Explain is a game about Time Paradoxes, Jetpack Guns and Ribs In People's Eyes. Yes, it is as crazy as it sounds.

Plague Inc: Evolved – Ndemic Creations
Plague Inc: Evolved is a unique mix of high strategy and terrifyingly realistic simulation. Plague Inc: Evolved combines the original critically acclaimed gameplay with significant, all-new features including multiplayer and cooperative modes, build your own virus lab and upgraded graphics for the next generation.

Rivals of Aether – Dan Fornace
Rivals of Aether is an upcoming fighting 'smash brothers' style game from indie developers Dan Fornace and flashygoodness. Rivals come from one of four elements: Fire, Water, Air, and Earth. Each rival can manipulate the battlefield in unique ways.

SlashDash – Nevernaut Games
SlashDash is a cooperative 'capture the flag' (CTF) game for four players. Two teams of ninjas slash and teleport their way to flags and glory. SlashDash is a top down, hack and slack multiplayer game that can be played locally or online.

Spectra – Gateway Interactive
Spectra is a fast paced retro style racing game featuring 10 unique music tracks which are used to generate procedural levels. Spectra features only one game-mode, you race against the beat on a procedurally generated track. Players must navigate around obstacles and collect points whilst trying to drive with the best style possible and stay on the road.
 
Pneuma: Breath of Life – Deco Digital
Pneuma: Breath of Life is a "ontological mystery" where you play as a god wrestling with the nature of reality in a first person puzzler that aims to challenge not only your mind, but your own sense of self. At the moment it looks like an interior design showreel so I am intrigued to know what the final product  will play like.

Threes! – Sirvo
Threes is a puzzle game currently out on mobile devices and is massively addictive. The premise of the game is to match two numbers together (such as 3 + 3). Once matched the double up (to 6) and then you need to match that with another number. It has added features to keep it interesting and is a welcome addition to the Xbox One line up.

Volgarr the Viking – Crazy Viking Studios
Volgarr the Viking touts itself as a hardcore 16-bit style action side-scroller from the golden era of arcade games. The game retains its retro styling but adds additional elements learned over the past 20 years to help reimagine it for today's audience.

Speed Runners – Tiny Build
Speed runners is fast becoming a huge hit on Steam as it pits 4 players (both locally an online) against each other on a side scrolling race to the finish. Players run, jump, swing and use power ups to knock opponents off the screen.

Superhot – Superhot
Superhot has the industry extremely excited as it builds upon the idea of bullet time. instead of slowing time it actually (almost) stops it until the player moves, which, despite its slowness makes for a fast paced shooting experience. The visuals are clean and simple and we are sure to see a lot more from this game.