Max and the curse of brotherhood is the 3D sequel to the 2010 platformed Max and the Magic Marker in which Max find a 'magic' marker and after drawing a particularly nasty monster it comes to life and causes all sorts of troubles. This sequel see's young Max being driven crazy by his little brother Felix until he uses an online sorcery website to cast a spell to make his disappear. Felix is promptly pulled through a magic portal by a hulking monster and Max duly leaps to his rescue.
Press Play have done a fantastic job bringing to life the seamingly one sided Max from the original Magic Marker game. So much so that one of my issues with the game is that we don't see enough of Max's cutscenes. The protagonist has real personality and I hope this is leveraged in future games.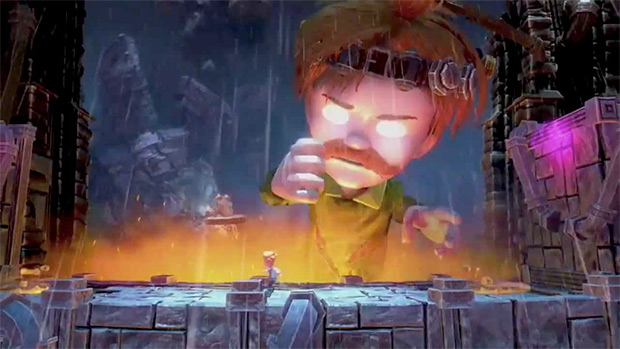 The game itself take the same magic marker mechanics from the first game and applies it to real world 3D environments. Whilst the game initially starts with a lot of side scrolling platform action it soon settles down to a series of puzzle set pieces where to have to traverse the landscape and avoid enemies. Additional 'eyes' can be collected for additional achievements and cutscenes which means many puzzles have two sides; one to get the eye and the other to move along the level. The magic marker takes a while to get used to on a controller but after a while you will be raising up the land and drawing an array of vines to swing from Tarzan style.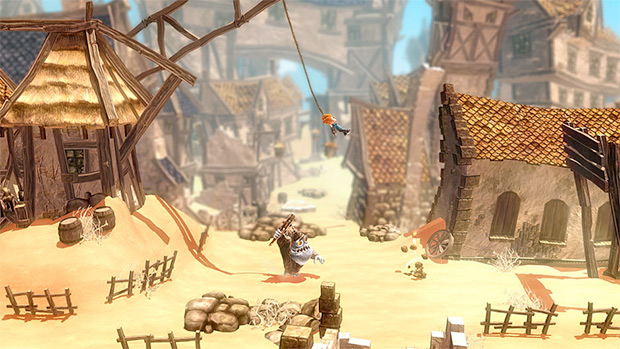 Many of the later puzzles sees Max Chain together the different mechanics which can be tricky and difficult for younger players. The use of bullet time is used to create large scale action sequences which can include sliding down a Rocky Mountain off a cliff, swinging on a vine and landing on a newly created cliff edge. It is very exciting and very cool.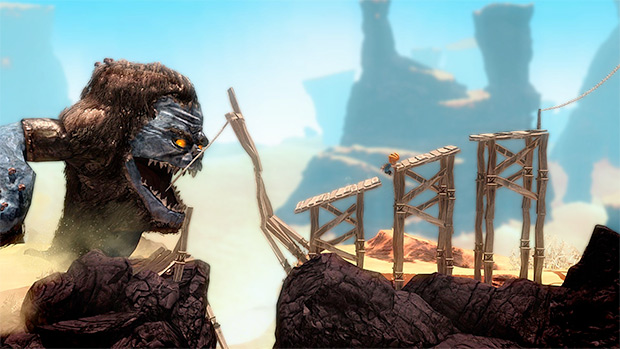 The game is short enough to keep you interested and the main story can be completed in around five hours. If you want all the achievements then you many find yourself adding another three hours or so as you collect all the eyes and replay earlier levels with a full skill set.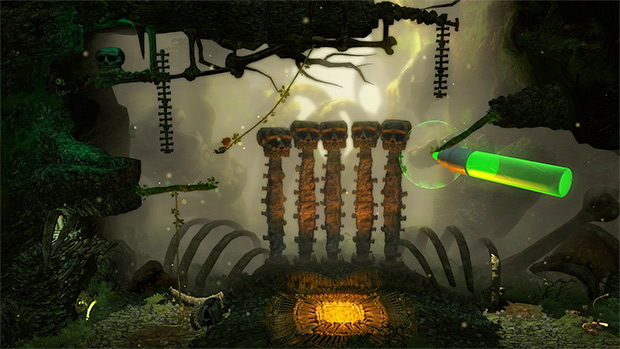 Overall, Max and the Curse of Brotherhood looks stunning for the price point and offers gameplay not seen in any other title. The controls can take some time to get used to and don't always work but when they do Max is an enjoyable romp through a colourful world that is both fun and challenging.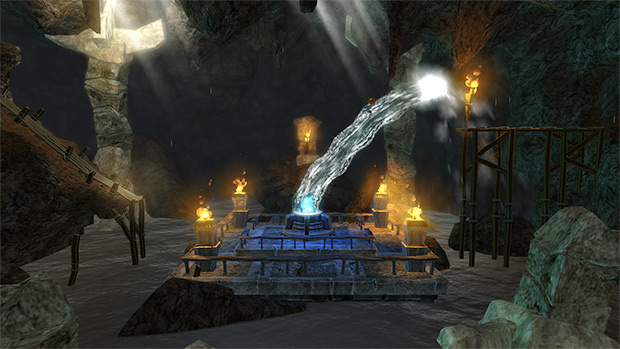 Summary
Reviewer
Review Date
Reviewed Item
Max and the Curse of Brotherhood on Xbox One
Author Rating