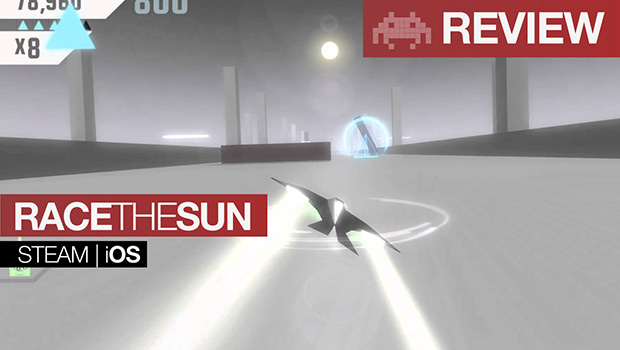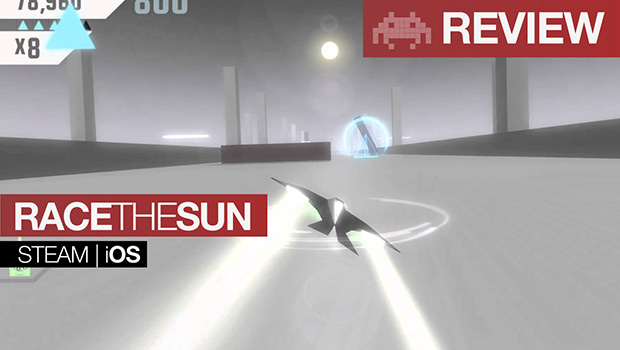 The sense of speed in Race The Sun is phenomenal. As the greyscale blocks, towers and spheres wizz by at brake neck speed, you feel lucky that they didn't have your name on. Smashing into the objects that litter your journey home, really excentuates the fast paced gameplay. Race The Sun by Flippfly tells the age old tale of a solar powered aircraft a long way from home at sunset. As the sun sets on the horizon, time is of the essence and you put the pedal to the metal, in order to get as close to home as possible. There are a number of different orbs to collect that all have various properties. The blue triangles increase your score multiplier, the green stars give you a jump ability, for when you have no time to go around a looming obstacle, and yellow balls give you more time by forcing the plunging sun higher into the evening sky.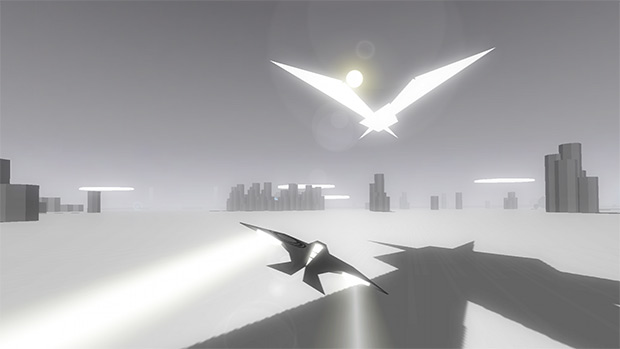 The mix of simple graphics, simple rules and polished gameplay really set this apart from other first person endless runners. The array of tasks and achievements to complete as you race across the grey dessert, keep you interested and the global rank means getting those all important score multipliers is key to being the best.
Your solar ship can also be upgraded before each game with such additions as magnets (for collecting orbs easier) to additional jump slots for those hairier moments.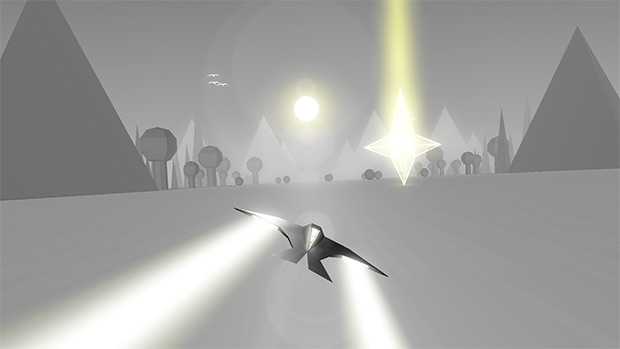 The game is similar to Into The Dead in many respects, as that sees you race you zombie obstacles instead of towers. However, Race The Sun is devoid of weaponry and adverts and is much faster. Weirdly, it reminded me of an open world Outrun. You race your vehicle as fast as you can trying to get to the next checkpoint/region. When reached in Outrun you get a momentary rest bite as you choose a direction and turn a corner. In Race The Sun, you have a similar rest at the end of each region and a polygon bird delivers you lots of multiplier orbs and the all important time orb allowing you to race on.
Overall, the game is fantastic and gives the player a real sense of speed. The visuals are unique and the gameplay solid. Sadly, it's a lot more expensive than its competition at £3.99, but there are no adverts to break up the play. The game definitely has a pick up and play vibe and you will find yourself playing it in short bursts as there is no real storyline or narrative to follow. However, with lots of achiements, collectibles and the online leaderboard there is enough to keep you interested.
An inspired concept that is super fast fun and highly polished!
Summary
Reviewer
Review Date
Reviewed Item
Author Rating