I was lucky enough to play Bedlam when it was first released as early access game on Steam. The idea of playing a modern game that took the player through gaming history really intrigued me. I promptly downloaded the book by Christopher Brookmyre and read it cover to cover in just a couple of days. It was fantastic. It mixed humour, with gaming culture, geek knowledge and a dash of sci-fi. It told the tale of Ross Baker AKA Bedlam who is pulled into another reality in which all video games co-exist. Many elements have learned to travel between the game worlds and now a living breathing 'gameverse' exists. However, this digital world is under threat by a black suit wearing corporate entity know as the —. As you might expect, it's Bedlam's job to 'grow a pair' and save the "gameverse". Throughout the game's lifespan I watched it grow, then break, then grow some more and finally get finished.  Once completed, it made an appearance on the Xbox One.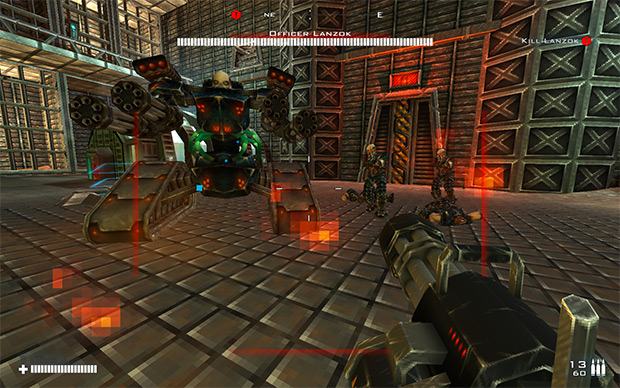 The first thing you have to know about Bedlam on the Xbox One is that you do not play Bedlam. You play Heather Quinn AKA Athena, a like-minded employee of Neurosphere and colleague of Bedlam. This means you can essentially follow in the footsteps of Bedlam, whilst carving out your own story. The game starts in a white room in which you are having your brain scanned and moments later you find yourself on planet "Graxis" as an enemy grunt in StarFire, a Quake style first person shooter.
Both Ross and Athena are both gamers and computer programmer who know Starfire from their childhood. After quickly realises where she's ended up she begins her adventure. However, after meeting Tom, an accountant from Leicester, who is understandably baffled and upset that he has been torn from his family, is being forced to blast space-Yanks with a laser cannon, and can't even escape to death, because he keeps respawning, Athena realises that she isn't the only person to be sucked into this gaming world.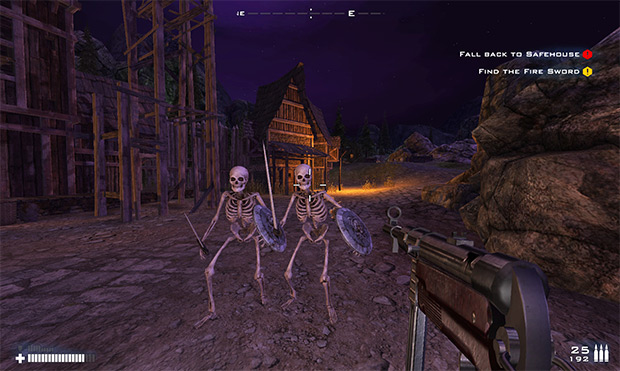 The game, created by RedBedlam in association with Standfast Interactive was released on Xbox One on September 14th and features various levels that start from the blocky 'quake-inspired' world of  Starfire and work their way through Call of Duty and Halo, with a dip into a Pacman style game whilst staying the first person perspective. Technically, the controls are over sensitive, the enemy AI seems to always know where you are and jumping is pretty horrendous. Whilst some of this can be attributed to staying true to the old style games, it is also bad programming. As an early access product this can be forgiven but now it's a console release I would have like to see these controls tightened.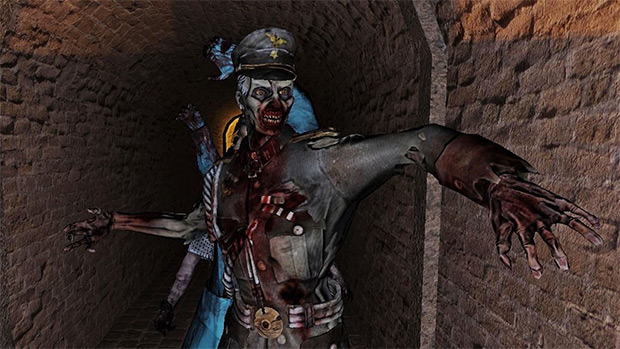 The game is a nostalgic romp through 90's video games and the voice acting and honour keeps it moving along nicely. The death match level is still my favourite as it has all the trash talk from teenage gamers included. It's not without its bugs though, and it actually crashed my Xbox twice, but these were isolated cases and may have been because I had played it before I was trying to beat the tank quicker than I was supposed to.
Overall, Bedlam is a trip down memory lane, a great story and fun game, RedBedlam have done a great job bringing the 'Gameverse' to life whilst retaining modern gaming conventions. Bedlam is a shooter for those who survived online gaming in the 80's and 90's and takes back to an iconic time in online gaming.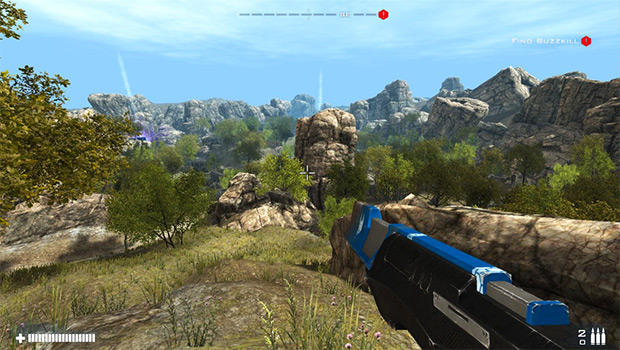 Summary
Reviewer
Review Date
Reviewed Item
Author Rating