Xbox One may have it shooters and it's horror titles, but its not all about guns, gore and mayhem. Last year I created a video covering all the best children games in 2014. This video covers all the new titles that came out during 2015. So if you are looking to build your own world, adventure through open worlds or dance like a crazy person then this is the best run down of kids games for the Xbox One.
Top 20 Xbox One Games For Children
Lego Dimensions
Released in October 2015, this toys to life game enjoyed instant success thanks in part it it being a fun game but also thanks to the sheer amount of licences included. Players can get figures and playsets that cover Batman, Lord of the Rings, Back To The Future, Scooby Doo, Doctor Who, Ghostbusters, Jurassic Park to name a few. They also have Lego owned properties such as Ninjago and the Lego Movie characters to players have lots of choice. The game itself allows you to build, drive, fly and explore on your own or with friends. Lego has taken a fantastic leap from blocks to pixels is this ever growing platform.
Does include cartoon violence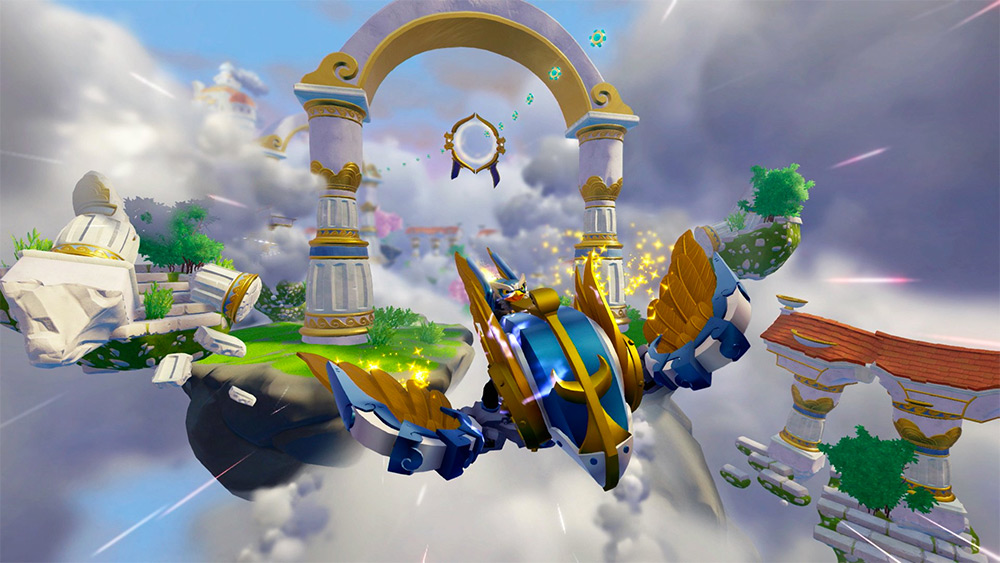 Skylanders Superchargers
My last list included the previous games 'Swapforce' and 'Trap Team' which are both fun games in their own right. Superchargers adds 20 vehicles to the mix so you can fly, drive or dive around the Skylands. Each of the vehicles have additional 'superchargers' modifications and the best thing is that all previous Skylander figures work with it.
Does include cartoon violence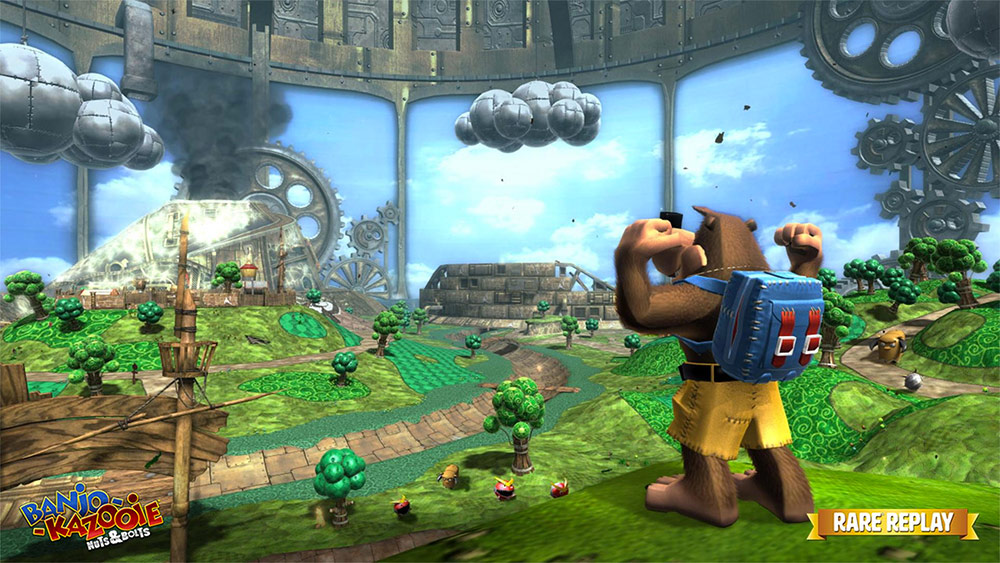 Rare Replay
Whilst this might seem one for the dads, I added this because some of the games in Rare Replay are not only great for introducing players to gaming (due to their simplistic control systems) but are also really fun. Viva Pinata sees you building a garden and breeding sweet-inspired animals, Banjo Kazooie is an inspired platformer, Grabbed By The Ghoulies has been lovingly updated for the release and Kameo is a beautiful Legend of Zelda clone. Some games might not be appropriate such as 'Perfect Dark Zero' which is a James Bond inspired first person shooter and Conkers Bad Fur Day may look sweet and innocent but contains bad language, drinking and smoking.
Not all of the 30 titles are suitable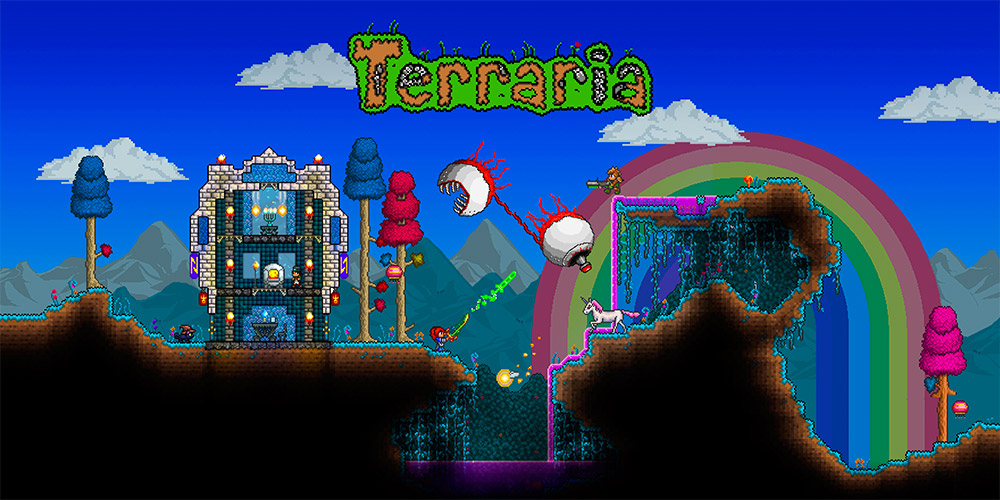 Terraria
Terraria is as sweet as it is addictive. This retro inspired 16 bit adventure game has all the mining, crafting and adventure of Minecraft adventure mode all packaged in a 2D environment meaning their is one less dimension to worry about. Terrains are randomly generated so you can have countless adventures and build and explore to your hearts content. Whilst there are cartoon monsters and skeletons to slay the violence is limited to them breaking into pieces. However, bunnies to roam the forest and weirdly you can behead them by accident.
*Some pixel art rabbit beheading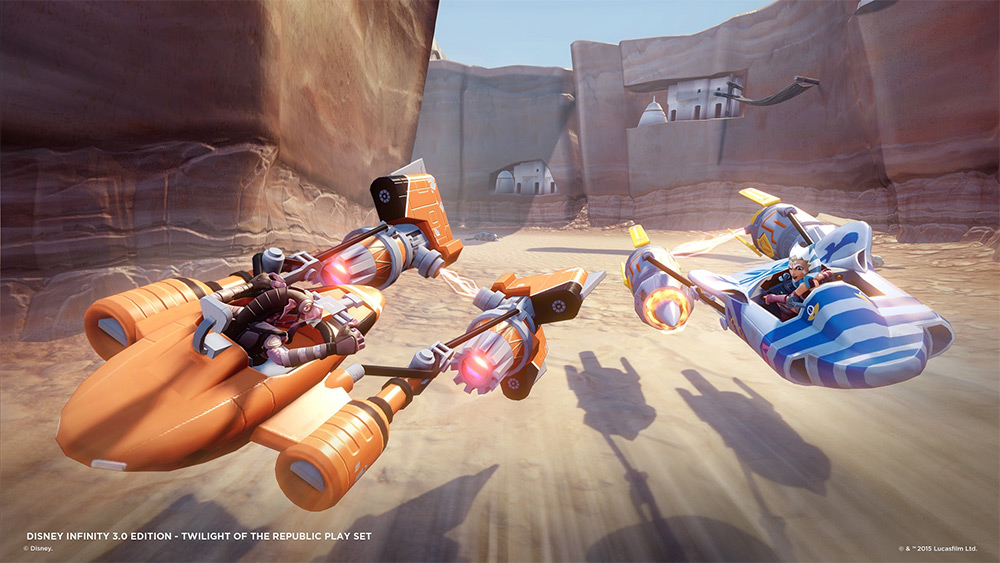 Disney Infinity 3.0
Disney Infinity 2 was also on my list last year and I couldn't be more excited about Star Wars being added to the mix. Disney Infinity 3.0 builds on the success of the previous iteration and improves it on every level. The single player Star Wars campaigns offer about six hours of gameplay each and the toy box mode make building your own levels easier than ever. Now Disney Infinity can use figures from the movies, Marvel Superheroes and Star Wars Characters, this title certainly has stepped up its game.
Game contains shooting and lightsaber battles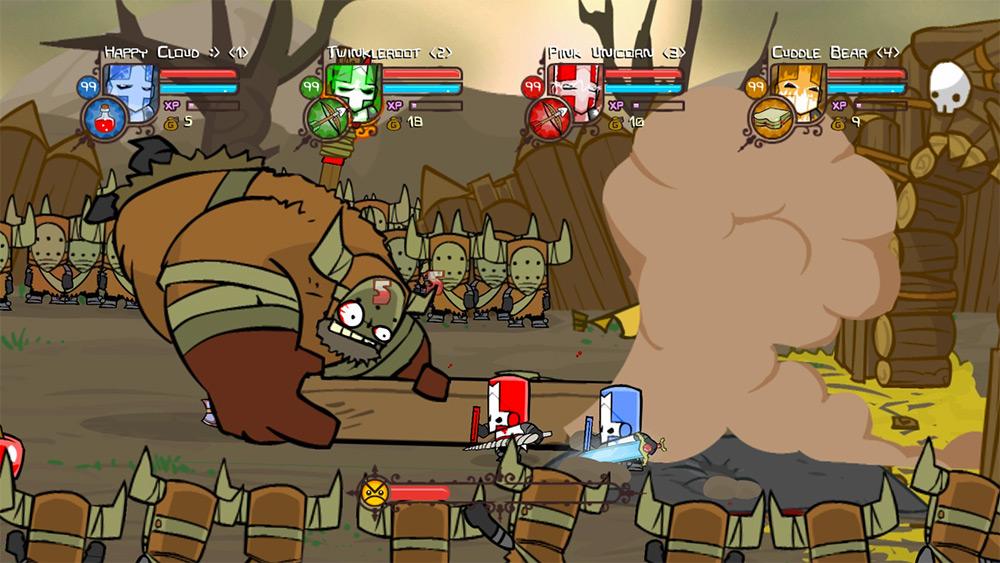 Castle Crashers
An evil wizard take your kingdom's power crystal and all the princesses. It's your job as a knight to fight through hordes of colourful and often crazy enemies to save these damsels. Gore can be turned off in the settings menu and four players can play at the same time making this a great game to share with the family. The Xbox One version is fully remastered at 1080p and 60fps so it looks and plays beautifully. The game also contains all previous DLC levels and a new board game mode. It might be violent but it is fun.
*Lots of cartoon violence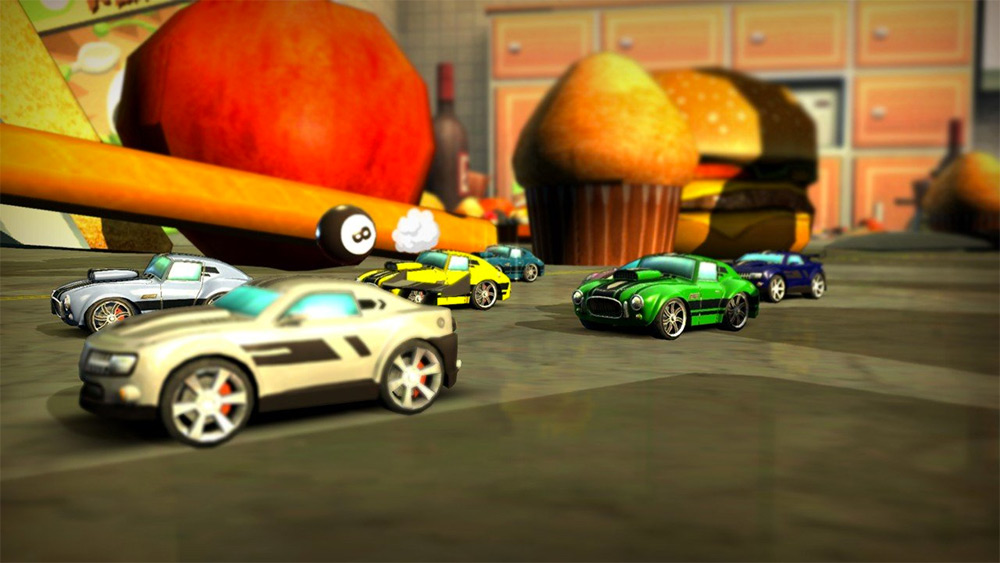 Super Toy Cars
It was a tough choice between Super Toy Cars and Beach Buggy Racing as both are fun racing games for children. However, Super Toy Cars is better for children as you race around tracks made up of toys, food and household items. There are tonnes of cars and customisations available as well as a four player local multiplayer. Whilst Beach Buggy Racing has more cartoon style 'big-headed' racers similar to Mario Kart, and an impressive career mode, Super Toy Cars has multiple camera modes which mean you can play in both classic 'behind the car' mode or a zoomed out top down view for a more 'Micro-Machines' experience.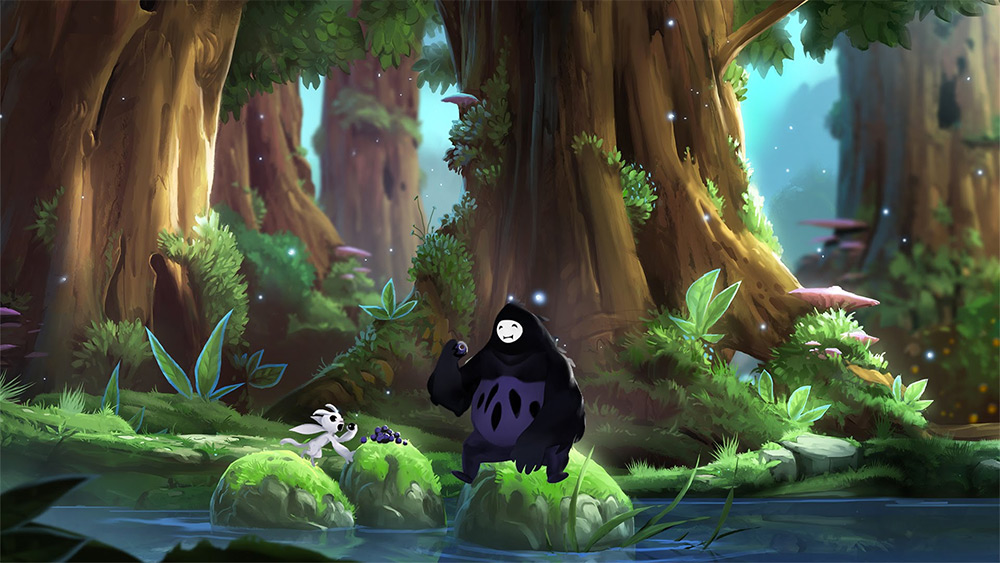 Ori And The Blind Forest
The best word to describe Ori and The Blind Forest is simply 'wow'. The game is beautiful, the story is enchanting and the gameplay is a joy. However, (and it's a big however), after the first five minutes the 'mother' character dies and after you finally pull yourself together (I cried) you are tasked with saving the forest. Ori is the prime candidate for 'games as an art form' as the storytelling and visuals are spell-bounding despite it dealing with the difficult truth that nothing lasts forever. Whilst this is not suited to smaller children, I think many older children would have an 'emotional experience' with this game which is very rare in mainstream gaming.
Mother dies in the start (not violently)
Kinect Focused:
The kinect is great when you have small children as it frees them from having to use the complicated 16 button controller, which is often too big for their hands. However, when Microsoft decided to drop the Kinect Sensor with many console bundles, the take up has been much slower. This has meant that less game developers make games for it. If you have kids though, it's great for getting them up and moving. Here is a few Kinect games ideally suited to children.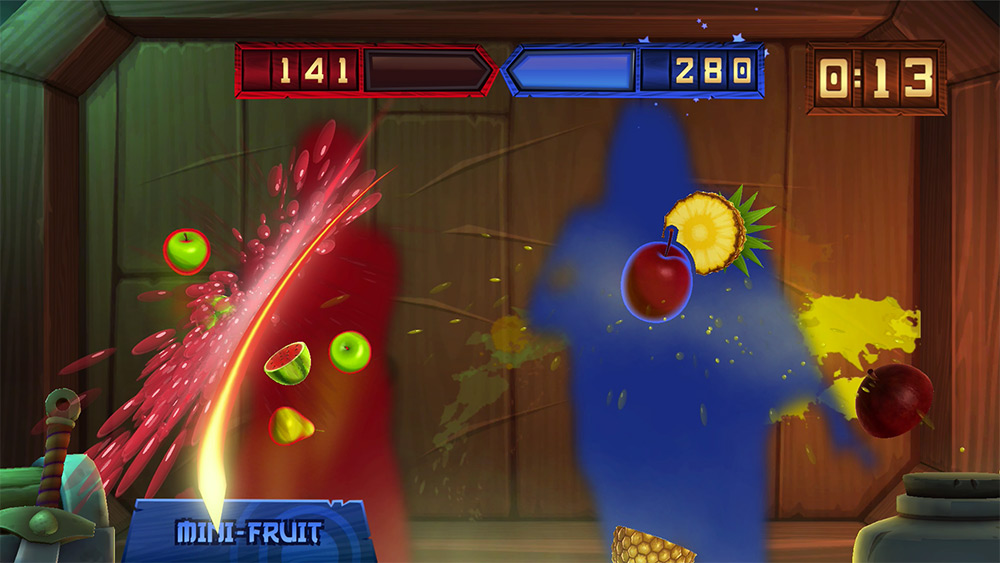 Fruit Ninja Kinect 2
My children love chopping fruit, dodging shuriken and leaping around the living room like ninjas. This fun little game is great for short bursts and enjoys various game modes including Zen mode which is devoid of bombs. The game supports two players and introduces 'festival modes' which sees players dodging lights or avoiding throwing stars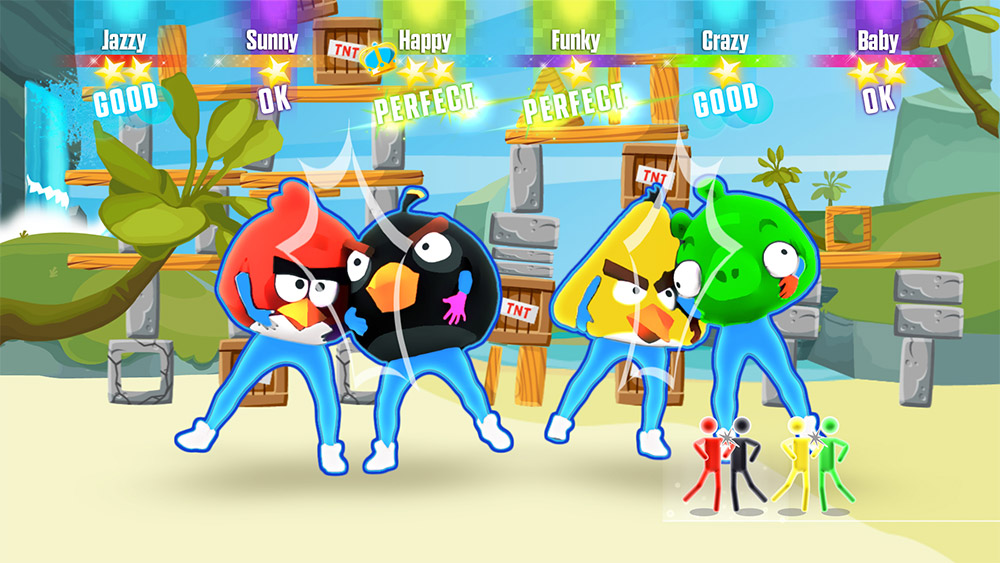 Just Dance 2016  (Just Dance® Disney Party 2)
The Just Dance games are some of the most played in my house. Just Dance 2016 has 43 tracks out of the box (including the little Mermaid and Grease) as well as access to Just Dance Unlimited which is another 150+ tracks (for a small monthly subscription). Dancers have various routines to enjoy and include variations for groups, on stage and even chair dancing. With over 200 songs at your fingertips this is the most complete Just Dance to date.  There is also Just Dance Disney Party 2 out on Xbox One for those who are fans of the Disney TV shows such as The Descendants, Liv & Maddie and Violetta, but don't expect any of the classic movie tracks, this one is strictly Disney Channel content.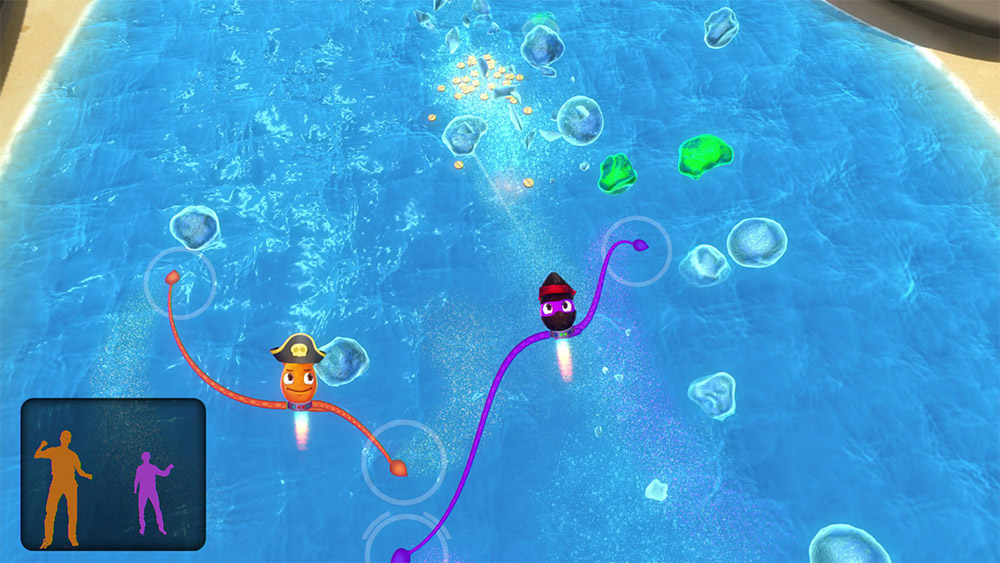 Squid Hero / Boom Ball Combo
OK, so this is two games in one but they come in a bundle so I included them together. Both Squid Hero and Boom Ball feel 'made-for-kinect' and are a lot of fun for children and adults alike. Boom Ball was the first to come out and is an 'Arkanoid meets tennis' game where you use you hands (which are represented as white hands on screen) to bat a ball against blocks, trees and creatures in order to clear the level of blocks. Squid Hero see players as an alien Squid who is tidying up a river after a crash landing on Earth. Players reach for smaller blocks of debris and throw them again larger blocks to smash them up. Both games are good clean fun and do offer quite a workout for the player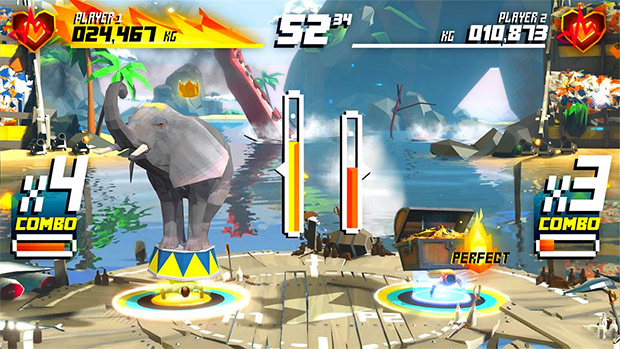 Shape Up
The ultimate workout game on the Xbox One has to be Shape Up which literally puts you in the game and makes your digital doppelgänger take part of an array of virtual exercises. Players will be doing real world press ups, whilst their digital version does the same except with elephants on his back. There is a range of exercises, each hidden amongst crazy minigames. This really does make exercising fun.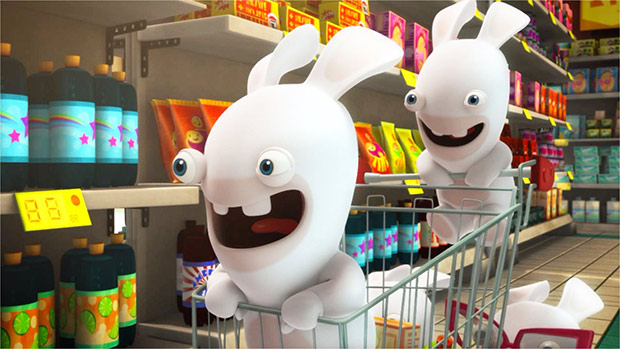 Rabbids Invasion
Rabbids Invasion is an interactive TV show game in which you watch a 3D cartoon of those rascally rabbids get up to all sorts of antics. Think white minions with bunny ears. Throughout the show, there are opportunities to play mini games from simple spotting games (first one to point at a this fish) to running on the spot games to help the characters with their mission. Completing each task earns points which are totalled up at the end of the show. Multiple player can play simultaneously and it's easy to drop in and out of the game at any point. A really unique title that's both fun to watch and fun to play.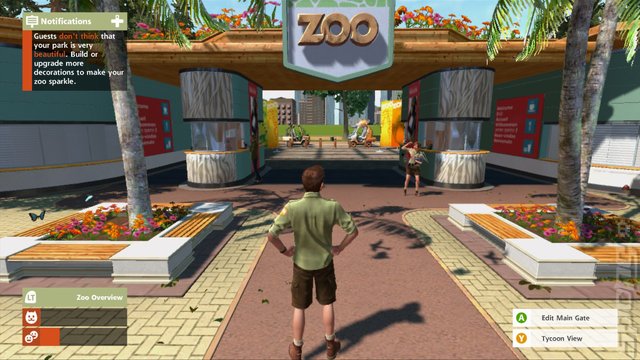 Zoo Tycoon
This is a classic that was on my previous list but well worth mentioning again in the Kinect section as feeding the animals using Kinect is fantastic and something my children like to go back to again and again.
Classics
The following classics list do overlap with the previous video and are for first time viewers. If you are looking for games for your children these older games are great and not to be overlooked.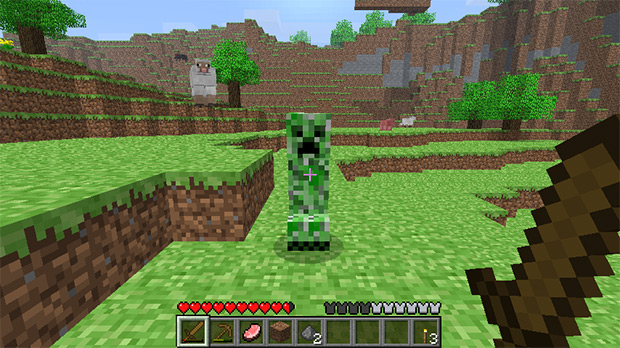 Minecraft
Minecraft is probably the reason your children have an Xbox One. This highly addictive creation tool allows players to build their own world, share it with friends or take part in their own adventure. There is a reason why over 70 million copies of this game has been sold, it's fantastic and allows your children to be creative in a near limitless digital world. Xbox One is the best platform to own it on as Microsoft now own Minecraft so it will be the first place to get the latest updates.
The adventure mode has zombies and skeletons
Lego Marvel Super Heroes
This cute, funny and entertaining game has over 150 superheroes to play with and whilst some mission may seem repetitive for hardcore gamers I think children will find it pleasant and a lot of fun to play. Spiderman swings, Iron Man flies and Hulk smashes, what more could you want.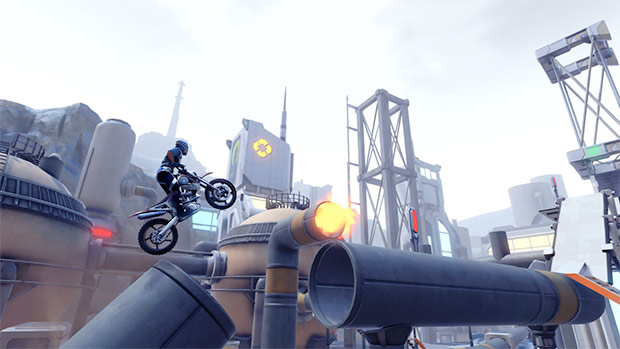 Trials Fusion
Trials Fusion is an futuristic extreme motorbiking game, in which players use learning and balancing skills to race to the end of a level as fast of possible. The game has huge jumps, loop the loops and plenty of unnecessary explosions. The ragdoll physics of the rider means the crashes (which happen very often) are pretty funny for the first 100 times. After playing through the career mode and unlocking the two and four wheel bikes the game is extended by an easy to use 'course creator' as well as a vast library of community created tracks.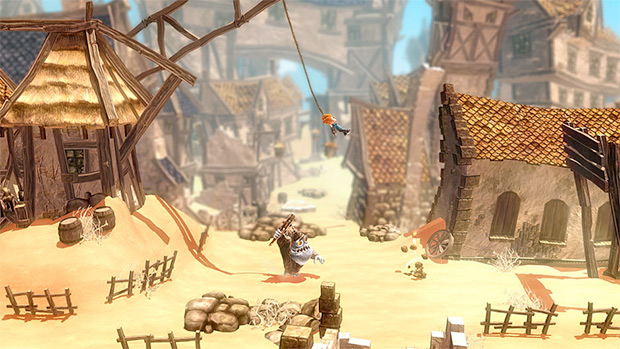 Max And The Curse of Brotherhood
Max: The Curse of Brotherhood is a brilliant 2D platforming game that sees young Max try and save his little brother from a strange world, after using a spell he found on the internet to banish him from his bedroom. The characters are really sweet and it looks beautiful. The violence from Max is minimal but there are a number of difficult puzzle elements that might need an experienced gamer to work through.
Non Violent Games
Many of the story driven games mentioned [in this video] do have cartoon violence, monsters and player death. I know my wife would prefer our children's games to be less violent. Out of the ones already covered, Just Dance, Shape Up, Viva Pinata, and Super Toy Cars do not contain violence. The building section of Disney Infinity and Minecraft also can also avoid this is the creator chooses it. The following two titles do not include any violence or 'death' state.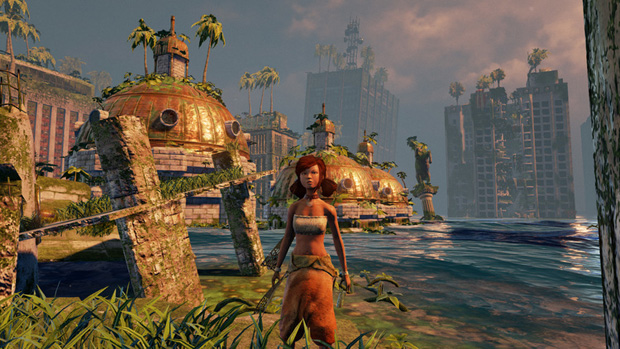 Submerged
Submerged is set in a beautifully realised post-apocalyptic world submerged in water. The story begins with an escaping brother and sister who happen upon a long dead metropolis. You play Miku, the older sister, tasked with helping your injured brother Taku. Armed with a map, telescope, and fishing boat, this third person platforming adventure has no fighting and no failure state. It's beautiful, serene and easy to play but may be suitable for ages six and above.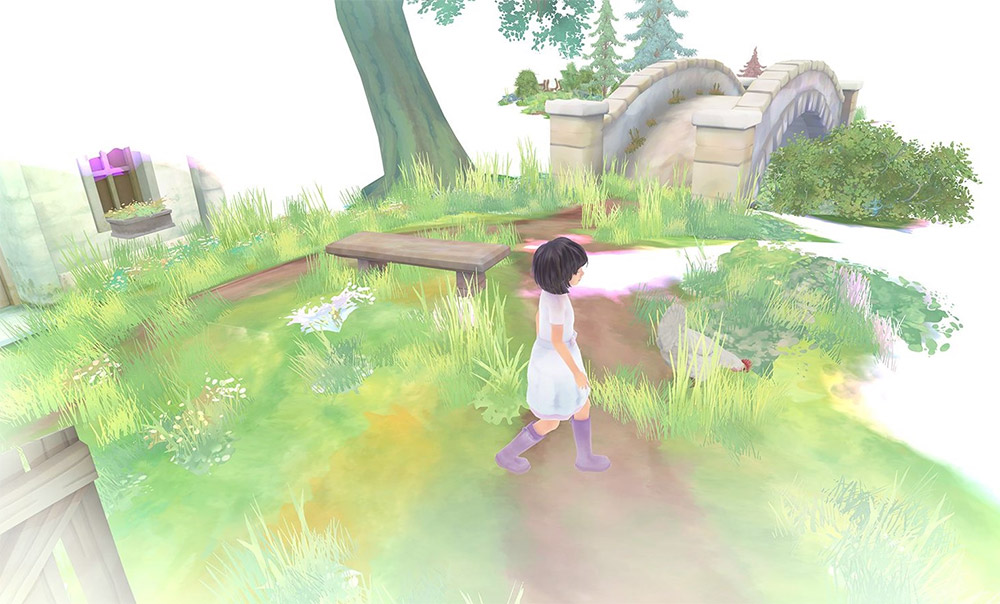 Beyond Eyes
Beyond Eyes tells the story of a 10 year old girl called Rae who was blinded as a toddler. In the game Rae must face her anxiety and goes on a journey to find her only friend (her cat) surrounded by an unseen world full of life waiting to be revealed. This is a slow yet beautiful game that stirs emotions and enables players to empathise with the protagonist.
Summary
Article Name
Xbox One Games For Children 2015/16
Description
This covers all the new children's titles that came out during 2015. So if you are looking to build, adventure or dance, this is the only list you'll need.
Author