This week, my retro senses were tingling when I saw the upcoming game 'Super Dungeon Bros' coming out on Xbox One on November 1st. This cute action dungeon crawler looks like a mix of Castle Crashers, Gauntlet and Diablo which is no bad thing.
The trailer and images look highly polished and loads of fun with humour akin to the recent lego games. Being a PEGI 7 rating, means this might be a good one for the kids as well. The four player co-op focused gameplay and all-rock soundtrack have definitely peaked my interest.
Super Dungeon Bros is also planning to have cross-platform playability post launch which is always something to support.
The full press release is below: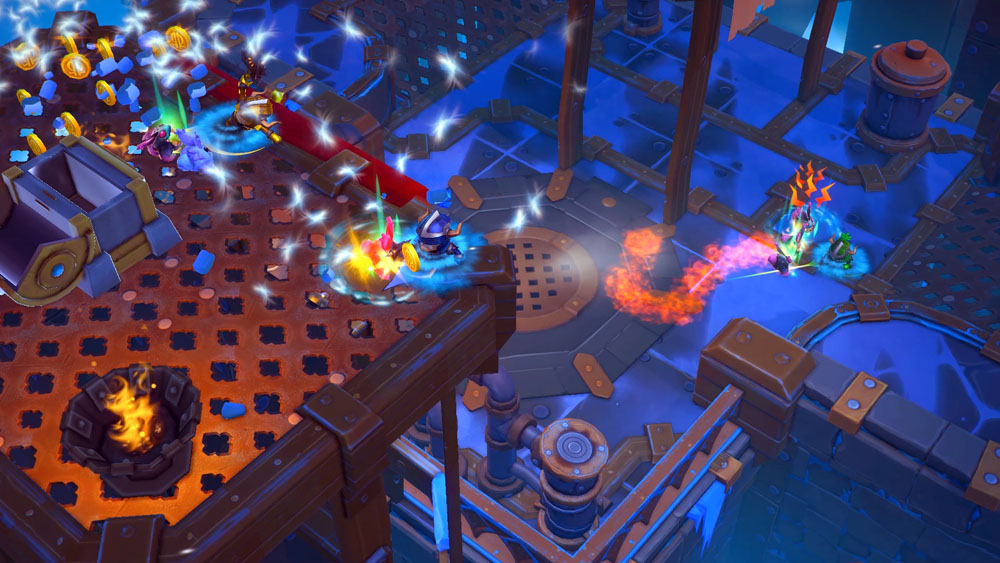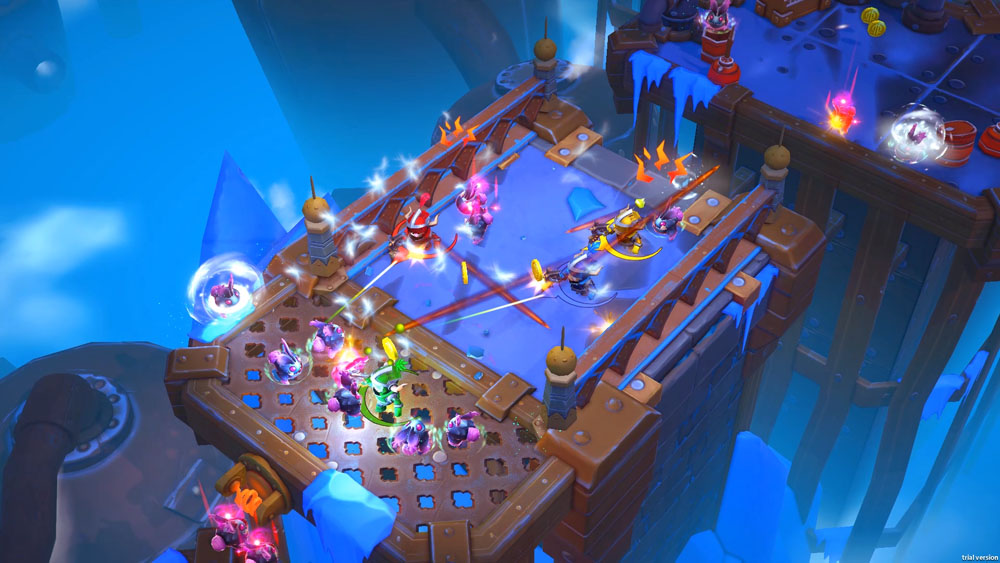 SUPER DUNGEON BROS LOOTS A RELEASE DATE AND A BRAND NEW TRAILER; ARE YOU #READY2ROCK? 
3D Rock-themed Co-op Dungeon Brawler Primes Players to Rock the Tombs of the Undead & Roll the Heads of Demons on Xbox One, PlayStation®4 and Steam this November 1st!
Watford, U.K. — September 26, 2016 —Wired Productions, an independent games publisher, today revealed that its much anticipated rock-themed co-op dungeon brawler Super Dungeon Bros, is set to launch worldwide at physical and digital retailers on the Xbox One, PlayStation4 and Steam® (for Windows PC)  this November 1st, 2016 for an SRP of £14.99 / €19.99. To celebrate the long awaited arrival of heavy metal heroes: Axl, Lars, Freddie and Ozzie, a brand new trailer highlights Super Dungeon Bros brotastic backstory and underscores the bonie-bashing exploits that players can enjoy: https://youtu.be/rXOeSR9u1vI
"Super Dungeon Bros is our first foray into console gaming and it's been a huge labor of love for our studio," said Brad Moss, President, React Games. "We're really excited to be announcing the release date and very much look forward to seeing our game make it onto retail shelves worldwide. Wired Productions have been a fantastic partner throughout the entire process and, without their support, we wouldn't have been able to make this happen; roll on November 1st!"
"It's been a brilliant experience working with a studio on their very first multi-format game, and we're humbled to have been a part of it," said Leo Zullo, Managing Director of Wired Productions. "Bringing Super Dungeon Bros to worldwide physical and digital retail is also a testament to the belief we have in the game."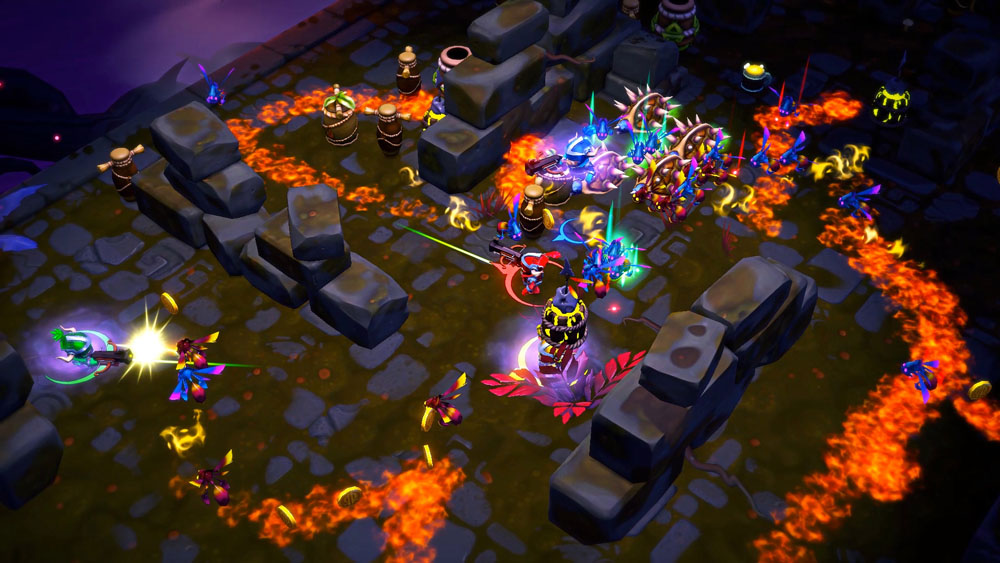 In the multiplayer-centric Super Dungeon Bros, a band of heavy metal heroes are summoned to embark on a quest from the Gods of Rock. Their mission: to navigate the fantasy realm of Rökheim and to seek out epic loot, hordes of evil undead and the legends of long-lost fabled rock stars! Featuring captivating, laugh-out-loud, action and adventure, fans can play on or offline with four bros as they fling their friends onto far off ledges and distant trap triggers, or unleash their best tag-team tactics with the ultimate bro-op offensive!
Three unique and challenging worlds await the brave ones as they explore the rock-themed realm of Rökheim and dive deep into the worlds of Cryptheim (an underground dungeon complex), Chillheim (a brewery built upon a natural brew geyser) and Bogheim (a sprawling jungle filled with poisonous plants and animals). Players will never rock the same dungeon twice thanks to the random room generation AI, with unlimited dungeon designs and endless dungeon combinations!
Cross-platform online multiplayer is now scheduled for a post-launch release with further details to be announced soon.
Developed by Utah-based React Games, Super Dungeon Bros will be published by Wired Productions and physical retail distribution will be handled by THQ Nordic.  Super Dungeon Bros has been rated PEGI 7.
For more information and to stay up to date with all the latest Super Dungeon Bros news, announcements and more, please register your interest at www.superdungeonbros.com, Like the official Facebook page at www.facebook.com/DungeonBros or follow the Dungeon Bros on Twitter at https://twitter.com/DungeonBros.