There is something disconcerting about masks. Maybe it was Professor Pyg in Batman, the mutants in Bioshock or the happy-go-lucky painted faces of We Happy Few that have given me a weird feeling when it comes to covered faces.
So you can understand my concern, as I find myself stuck on an ever-lasting train ride with my near-static dead family wearing masks throughout the train. Welcome to Blackwood Crossing…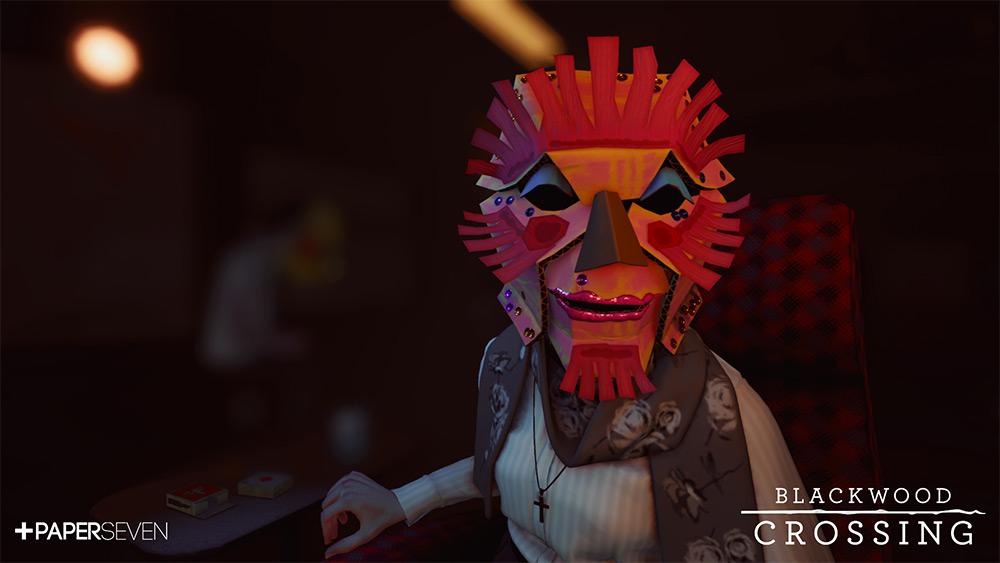 Blackwood Crossing is more an emotional journey than a game as the narrative explores love, loss, abandonment, and fear in equal measure. You play Scarlett, a red-headed teen who wakes up on a train with little memory of how she got there. After seeing her little brother Finn, she is led around a weird and sometimes eerie dreamscape that mixes fiction and reality.
Puzzles vary from using your common sense, to simply close a window to stop a breeze, to more complex memory games that see the player having to play out a conversation in the correct order. Surprisingly, many of the puzzle mechanics are only used a couple of times throughout the game, which seems strange as increasing the puzzle count would have helped to stretch out the games longevity.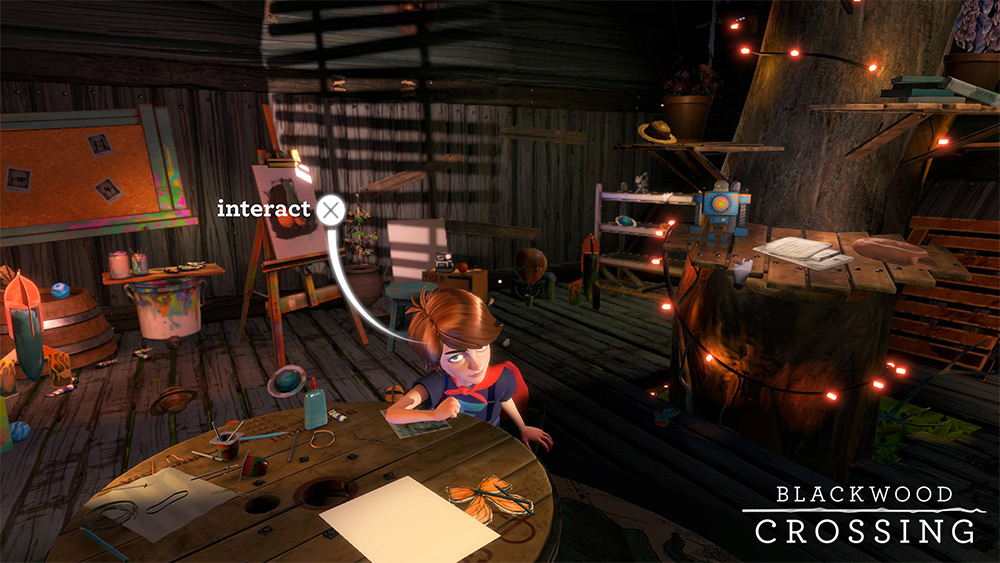 Walking around at a slow speed keeps the pacing of the narrative, but it can be infuriating at times when you are trying to solve a puzzle. The snail pace is sometimes uncomfortable after playing faster titles such as The Witness or Portal.
The story is what really carries this game, as it takes the player on an emotional adventure with a genuine mystery, a solid script and a satisfying conclusion. Sadly, the journey is over with all too quickly, as the whole game can be completed in under three hours.
The visuals and voice acting are top notch and there are plenty of little touches to keep you interested from the clever posters on the wall, hidden collectibles, and easily attainable achievements.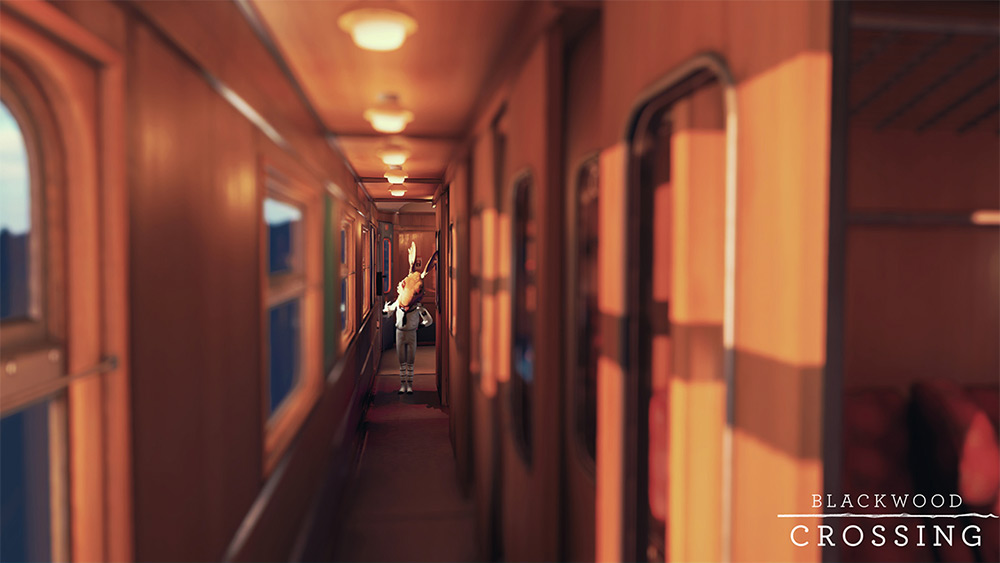 Overall, the central themes make for a rich, thought-provoking and often dark, experience. This story-driven adventure has beautiful visuals in both the characters and the settings. The short play will disappoint those looking for value in their games and the cripplingly slow walking may annoy some, but the story is well told and it weaves an intriguing and emotive tale exploring the fragile relationship between two orphaned siblings.
Summary
Reviewer
Review Date
Reviewed Item
Author Rating