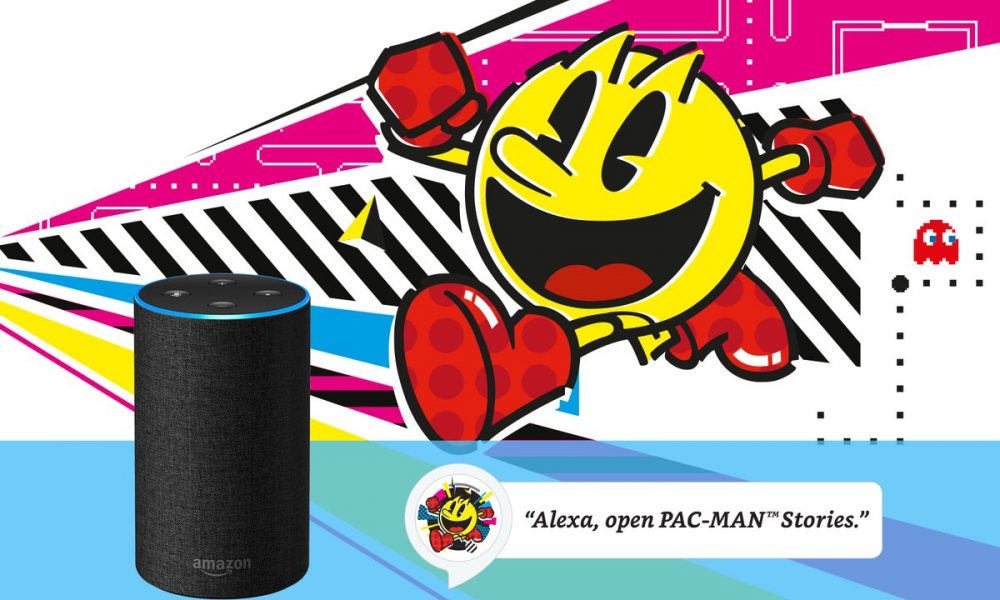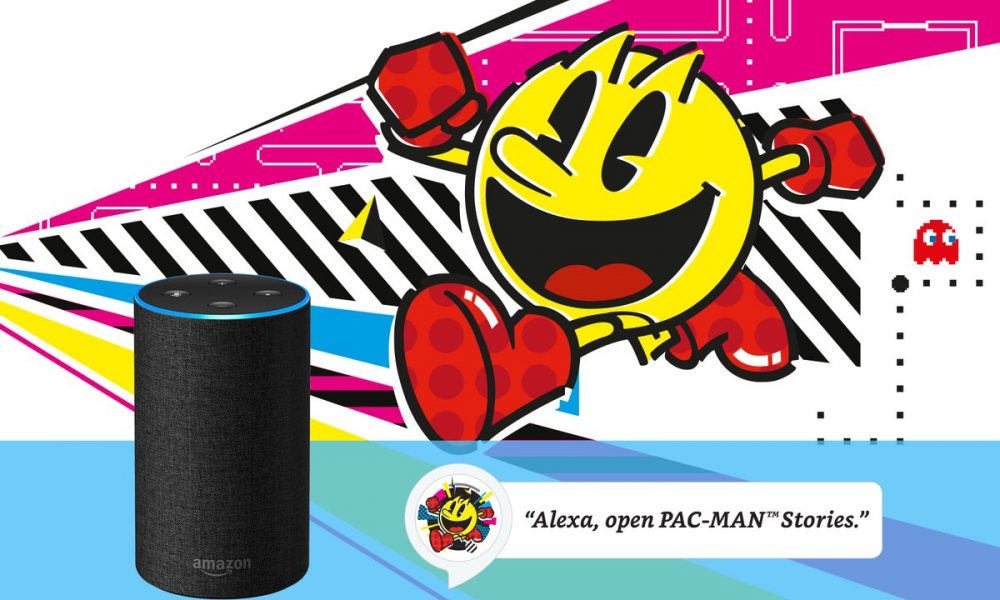 The gaming world has spawned a number of icons in its time, but very few have become a pop culture phenomenon like Pac-Man. Since the video game was first launched at the start of the 1980s, the character has proved to be one of the most enduring in this realm, taking the leap from the arcades into people's homes on a range of machines. However, its most recent move is perhaps one of the most interesting it has ever made.
Bandai Namco Entertainment Europe recently launched a new title called Pac-Man Stories, but this is not something you can play on a console or PC. In fact, you don't need a screen for it at all. The game is actually a "skill" for Amazon's Alexa voice assistant service, the software powering Amazon Echo devices. Pac-Man stories sees players immerse themselves in a "choose-your-own-adventure"-style affair in which their decisions shape the narrative of the tale. The first story to launch is called Pac-Man and the Ghastly Garbage and features the retro gaming icon alongside other classic characters such as Inky, Binky and Pinky.
Gaming on your watch
While it may seem like a bizarre step to take with a character renowned for its very visual style, the trend of adapting and developing original gaming concepts for emjerging technologies like smart home devices and wearable items has actually been around for a few years. Examining the latter first, Smartwatches.org outlines how a number of games have emerged for wearable devices such as a clone of the number-based puzzle game 2048 and the Tetris-like TetroCrate.
In 2017, US-based indie gaming app developers Brothers Flint have created Tiny Armies, a fast-paced game of conquest exclusively for the Apple Watch, while Everywear Games is a game studio exclusively developing video games forg smartwatches, among which is RuneBlade, a fantasy adventure which was chosen as Game of the Year at the British and French App Store. Furthermore, smartwatches are an area that the iGaming world has also embraced and explored, with Microgaming's Thunderstruck 2 becoming the first online slot to be playable on the Apple Watch. Originally made for browsers, tablets and mobiles and available on casinos such as Betway, the five-reel slot takes its inspiration from Norse myth and characters including Thor and Odin. With Huawei reportedly also developing a new gaming smartwatch which features controllers on the wristband, it seems there is much confidence that the public will embrace the concept in the near future.
From SpongeBob to Stranger Things
In terms of smart home devices, while Pac-Man's new Alexa-based game has been hogging headlines in recent times, it is far from the first title to be developed for such devices. As Amazon outlines, another game which can be played on the Echo and other compatible devices is The SpongeBob Challenge from Nickelodeon where players have to remember orders they take from behind the counter of the Krusty Krab diner. Quiz fans can also try their hand at a title based on Jeopardy!, while comic book geeks even have the chance to step into Gotham City and examine the murder of Bruce Wayne's parents on The Wayne Investigation. The latter was launched as a tie-in to the release of the blockbuster Batman v Superman: Dawn of Justice.
It is not just Alexa who is having all of the fun when it comes to smart home devices, however. As GearBrain outlines, there are a host of enjoyable experiences available on Google Home, including an app which gives you a chance to chat with the character of Dustin from Netflix's huge hit Stranger Things, whose season 2 premiere drew in more than 15 million viewers in October 2017. Music buffs can also test their knowledge with the SongPop app, while Crystal Ball rather bizarrely gives Google a chance to play fortune teller and predict your future based on answers to a few questions.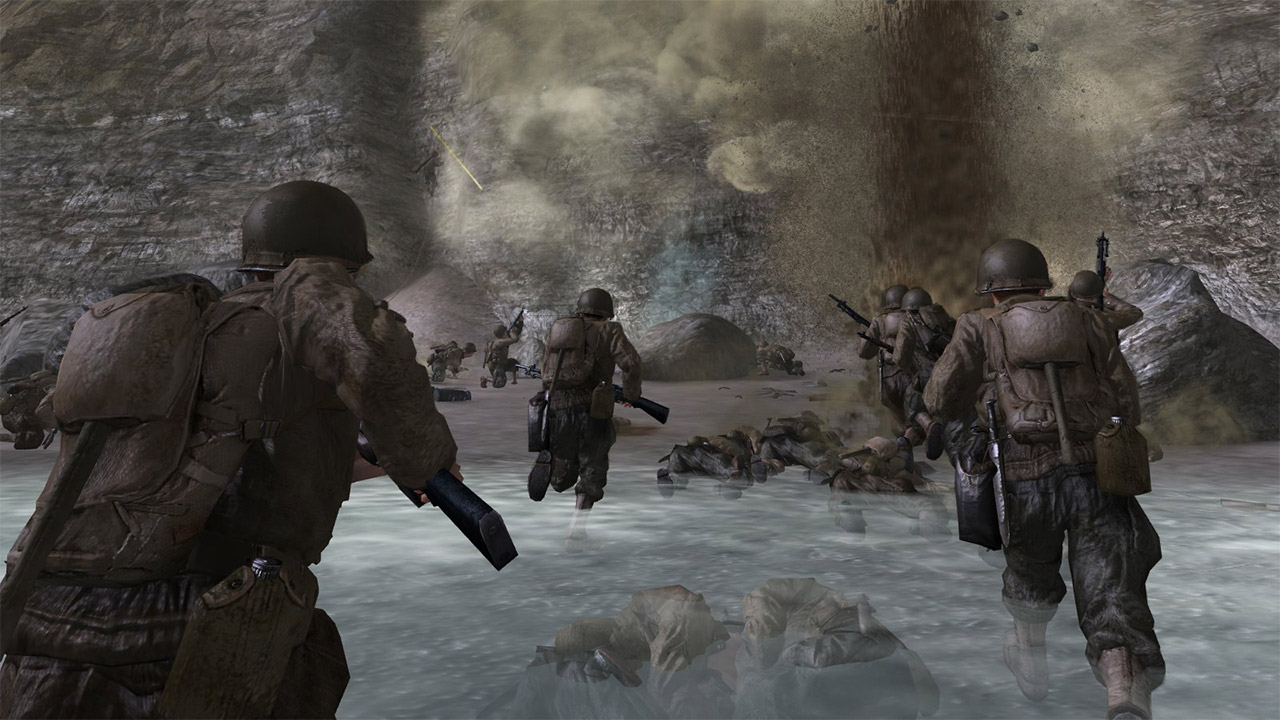 Enhancing the experience
As well as producing games for Alexa, some game developers have also considered how smart home devices could be used to enhance a gamer's experience on existing titles. This has been most recently seen with Activision creating an Alexa skill for Call of Duty: WWII which uses AI and machine learning to analyze a player's performance and provide tips to improve gameplay. The app can also be used to access social features including to see if friends are playing and how your stats compare to theirs. The concept is one that you can imagine will prove to be very attractive to a number of developers in the coming years, with it transforming the Alexa service into a gaming assistant which can actively bring a new level of experience to a player.
New developments in smart lighting are also offering ways to transform your gaming. Earlier this year, VentureBeat reported that Philips has made its Hue LED bulbs compatible with Razer's Chroma lighting system. This means the lighting in a gaming room will adjust accordingly to suit the type of game you are playing, creating a unique and immersive atmosphere. It is a small touch, but one which could really bring an individual's gaming experiences to life.
Exciting times
The launch of the new Pac-Man game feels like a major moment for smart home device gaming and it will be fascinating to see whether any other retro gaming icons can be brought back to life through this new area.
However, it is also clear from all the above that the relationship between emerging technologies and gaming has the potential to offer not only new life to classic characters, but also to provide innovative experiences and enhance existing console and PC titles. It will be fascinating to see how this world develops in the months and years to come.