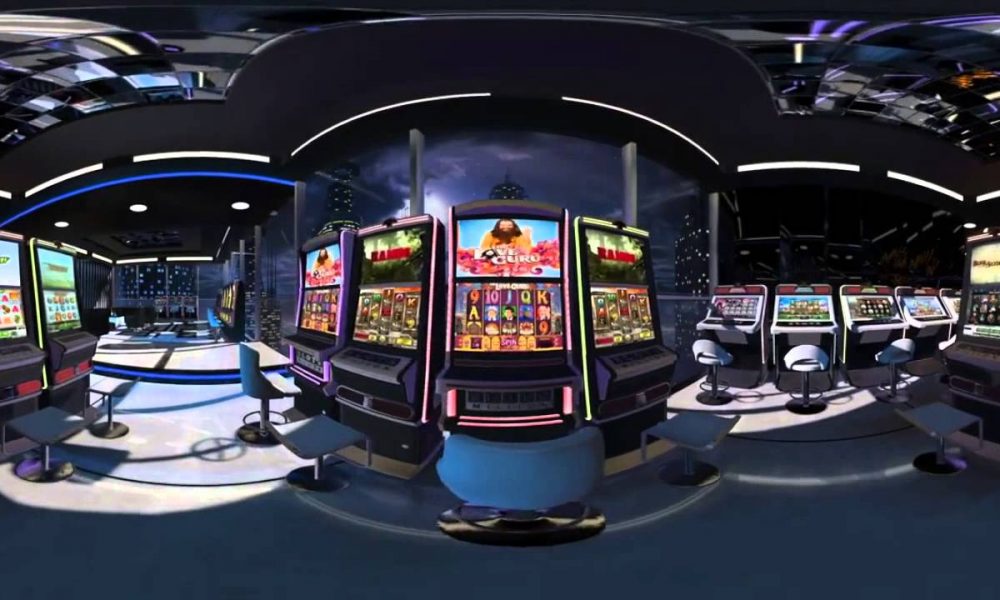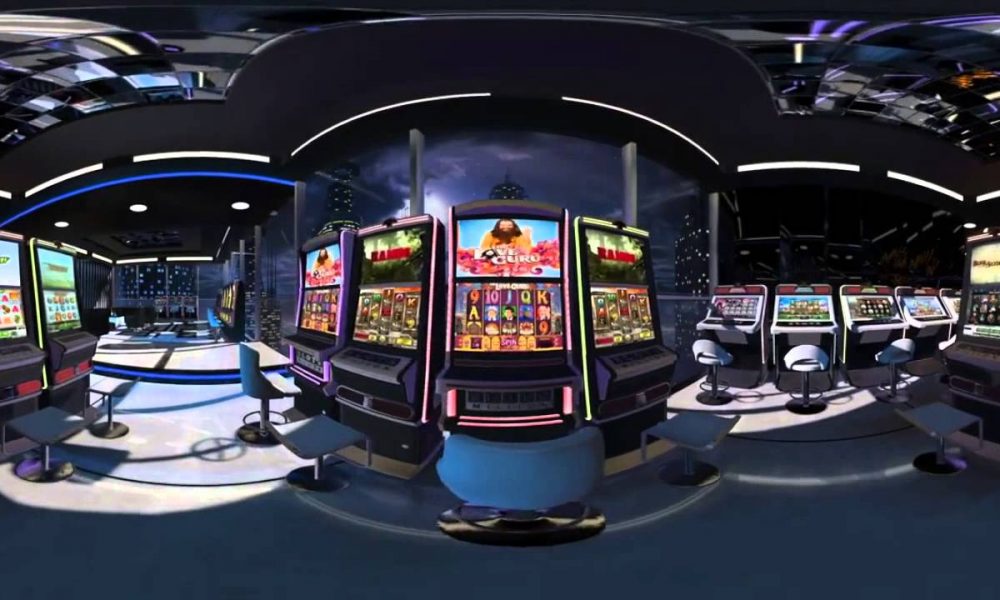 The word casino reminds us of a room packed with flashy lights, numerous online slots, revolving roulette wheels, multiple tables with card games and a crowd of avid punters enjoying them. Unfortunately, it is not possible for every gambling lover to step out of their busy schedule to visit one. Thanks to the online casinos, though one can enjoy gambling anywhere, they like. However, there is something more recent and futuristic that merely has changed the way you could gamble online. So far, online gambling lacked the real-casino like atmosphere, but something better has happened – online VR or Virtual casinos and games. Before we talk about the ups and downs of those games, let us first give you an exhaustive idea of what virtual reality casino is.
Online Virtual Reality Casino: Definition
As years passed by, technological advancements have played a big role in the iGaming industry – it allowed the land-based casinos to transfer their services to the internet. It has helped the players to get a gambling experience which is almost like that of brick and mortar. Even punters from countries like Africa can now enjoy online betting at the online casinos. Even though gambling has entered the online realm, it has failed to impress many. It is glamorous and convenient, yet it cannot replicate the exact atmosphere found in casinos made of brick and mortar. Nevertheless, you cannot even interact with anyone or anything while gambling online.
The gaming experience has been taken a step closer now with the invention of VR casinos. At heart, a VR online casino brings a real-like casino atmosphere to the gamblers that they generally find in the offline casinos. They offer you a three-dimensional view of the casino that you can interact with while indulging in your favourite casino games. For almost two decades, companies are attempting to give Virtual Reality gaming a global presence. Efforts like VFX1 VR Headgear, Nintendo's Virtual Boy, failed. It seems that the 90s technology lacked something significant that could give life to their dreams and visions.
Finally, in 2016 with the releases of high-quality VR gaming kits like Valve's Stream VR, Sony's PlayStation VR, Facebook's Oculus Rift, Vive by HTC have stirred in a new upsurge of online gaming. Despite resistance, many of the developers have welcomed this cutting-edge technology into the realm of online gaming.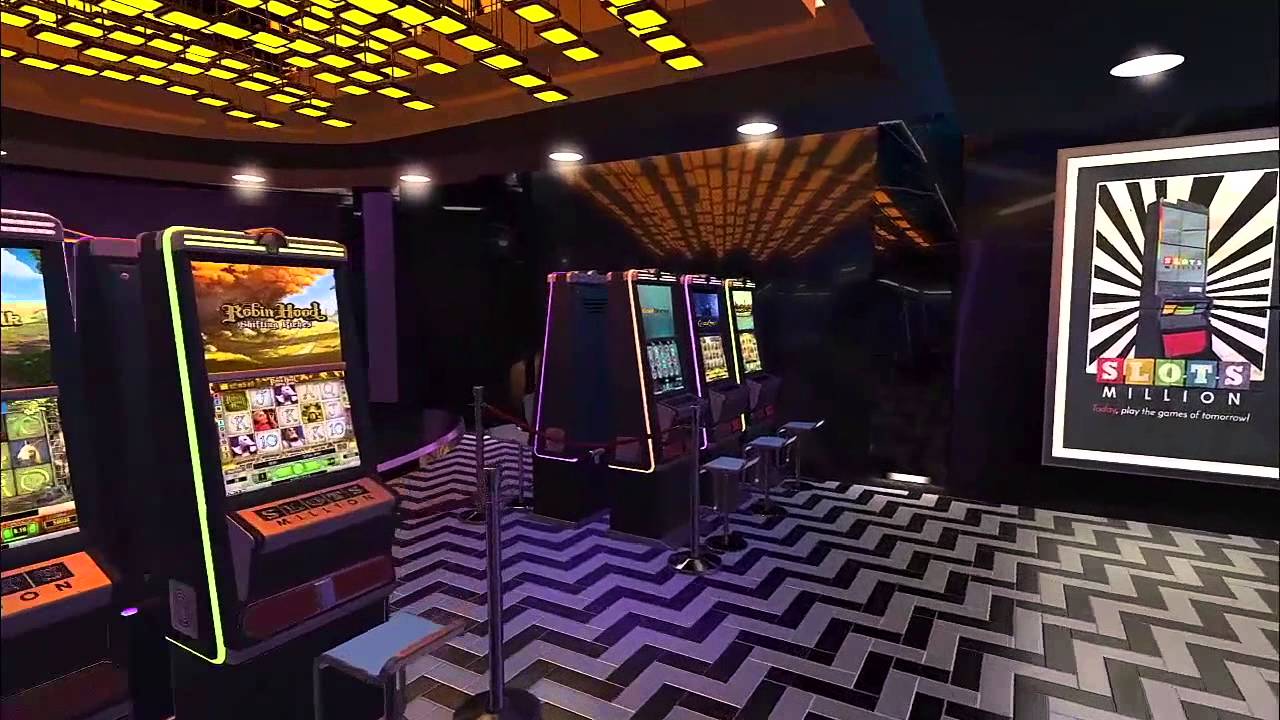 Top VR Casino Games
With the proliferation of mobile technology and modernisation of highspeed internet connectivity, avid gamers were encouraged to gamble online. Presently, the online UK casinos making news for VR casino games. Surprisingly, one can enjoy these games without any VR headsets or googles. However, gears like Oculus Rift would improve the experience, but you can still see the action in 3D on your devices' screens. Right now, all games aren't optimised for it. Here, is a list of VR casino games that you can try in online VR casinos:
VR Slots
Slots are the most popular and colourful of all the games available online. They are packed with great free bonus no deposit and have the potential to offer high payouts. Some of the most loved VR slots online include titles like:
Jack and the Beanstalk by Net Entertainment

Starburst by Net Entertainment

Miss Midas by NextGen
VR Blackjack
Card lovers would find it fun and exciting. Moreover, putting on a VR headset makes it more immersive. You can stretch out, place your bets, check your card, feel them, and even create your decisions just like you do in the land-based ones. 
VR Roulette
Roulette is one table game that holds a special place in hearts of extreme gambling-lovers. It is the third most popular kind of game played globally. Both high rollers and punters with low stake play it. All the actions on the roulette table now seems live – credit goes to Virtual Reality gaming. So, place your chips on the numbers you like and spin it.
The graphics in these games are spellbinding and produces high-resolution pictures at a higher frame frequency. It is better than those video games you generally play.
Pros and Cons of Virtual Reality Casino Games
It is a mixture of online gambling and mesmerising experience with stimulating audio and visuals. It offers you a highly engaging casino setting where multiple players can play in real time and interact with others and the different casino elements. It is like walking down the red carpet one without visiting one. Before you get started with it, we have you a comparison of these game with the regular online ones.
| | |
| --- | --- |
| Pros of VR Casino Games | Cons of VR Casino Games |
| Players presence is demonstrable – giving you a real-like feeling.  | Players are expected to wager more as compared to the standard online casinos. |
| One can chat with others – socialisation is strong. | For being more immersive, the players may be more thoughtful about gambling. |
| One may have the option to talk to the game dealers.     | They are so immersive that a player may become ignorant of the real-time settings around him. |
| The catalogue of games is all set to raise every day.     | |
| It gives you a unique experience – give you a break from your monotonous daily routine.     | |
| There are constant upgrades taking place in the VR casino dominion making it even better.     | |
Nothing could be more thrilling than watching and waiting for the roulette wheel to halt and the ball is coming to rest. It is so captivating that you may lose the connection with the outer world for a while. If you are interested in gambling in VR Casino games be ready to lose the track of time!