Are you prepared for the much-anticipated release of Reef Entertainment's newest intense and action-packed creation: Terminator Resistance?
Fans of 'The Terminator' and 'T2: Judgment Day' can expect to see many familiar faces in this first-person video game from – something that has built up murmurs of excitement throughout the gaming community.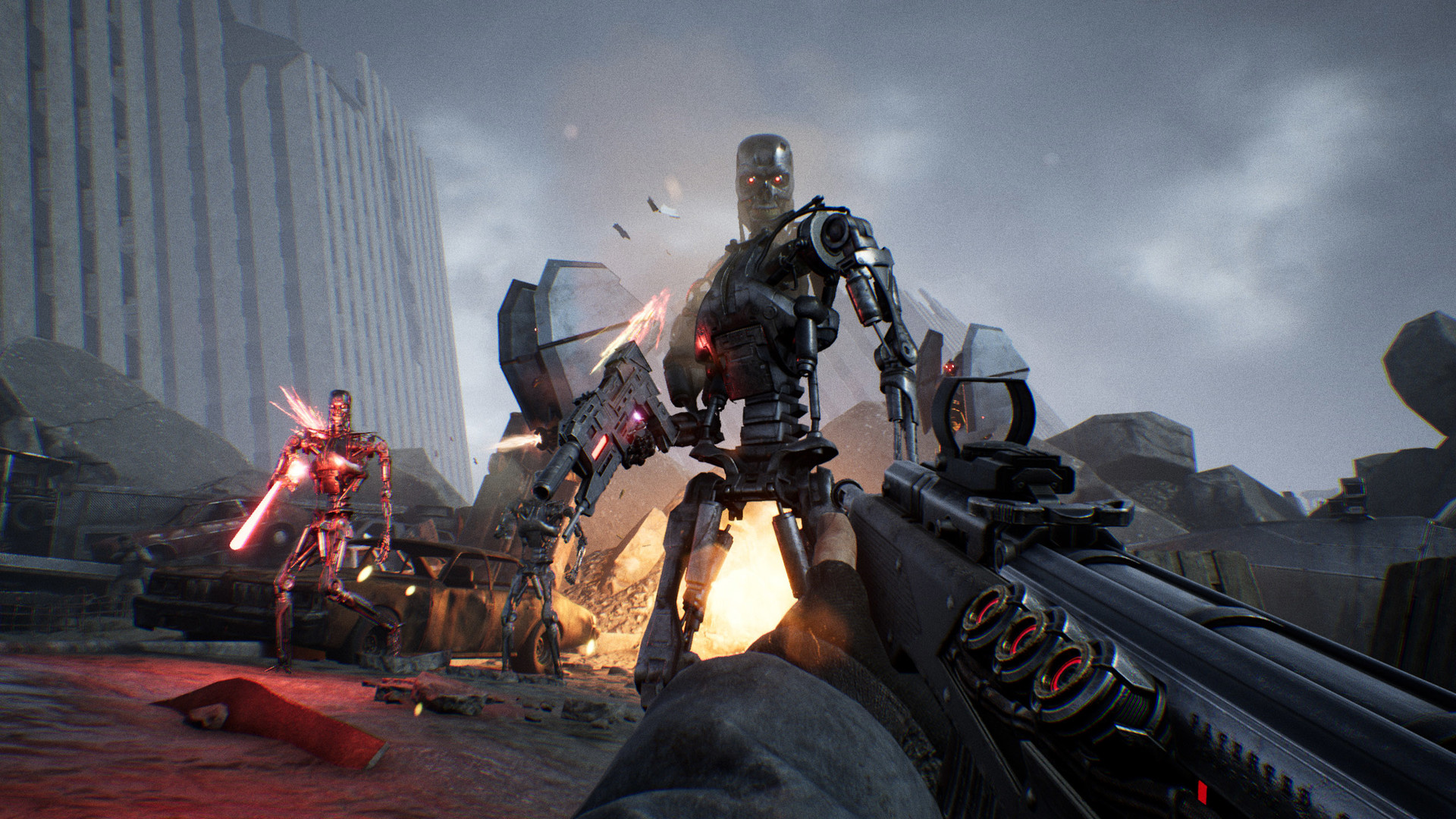 What do we know about Terminator Resistance so far?
The official trailer in itself is an immersive experience, inviting you into the shoes of Jacob Rivers. Gamers didn't expect to see such high-quality graphics and an exciting gaming experience before the trailer was released. Much to the community's delight, Teyon (the developers) decided to keep the original enemy lore of Skynet from The Terminator franchise, which gamers will expect to battle against throughout their journey.
Said journey takes place in post-apocalyptic Los Angeles, 31 years after the Judgement Day we were all gripped by in 'T2: Judgement Day'. It is a catastrophic picture of destruction, doom and debris- lots and lots of debris. You and the group you are a part of have been targeted by Skynet to be terminated. It is up to you, an ordinary private, to lead the human resistance against the powerful machine enemy. The real deal that Termination Resistance has to offer is not from the storyline, but from the first-person shooting experience. You will be in an unforgiving world, where you must fend for yourself using any means possible, and build up an effective arsenal for the offensive.  The anticipation of good weaponry and epic shootings is something we all look forward to eagerly. Even more interesting are the life-like, three-dimensional characters that you will meet and interact in a unique way. Everyone will have a different script and ending, as each of the characters bring significant contribution and plot into the gameplay with their own motivations and backstories.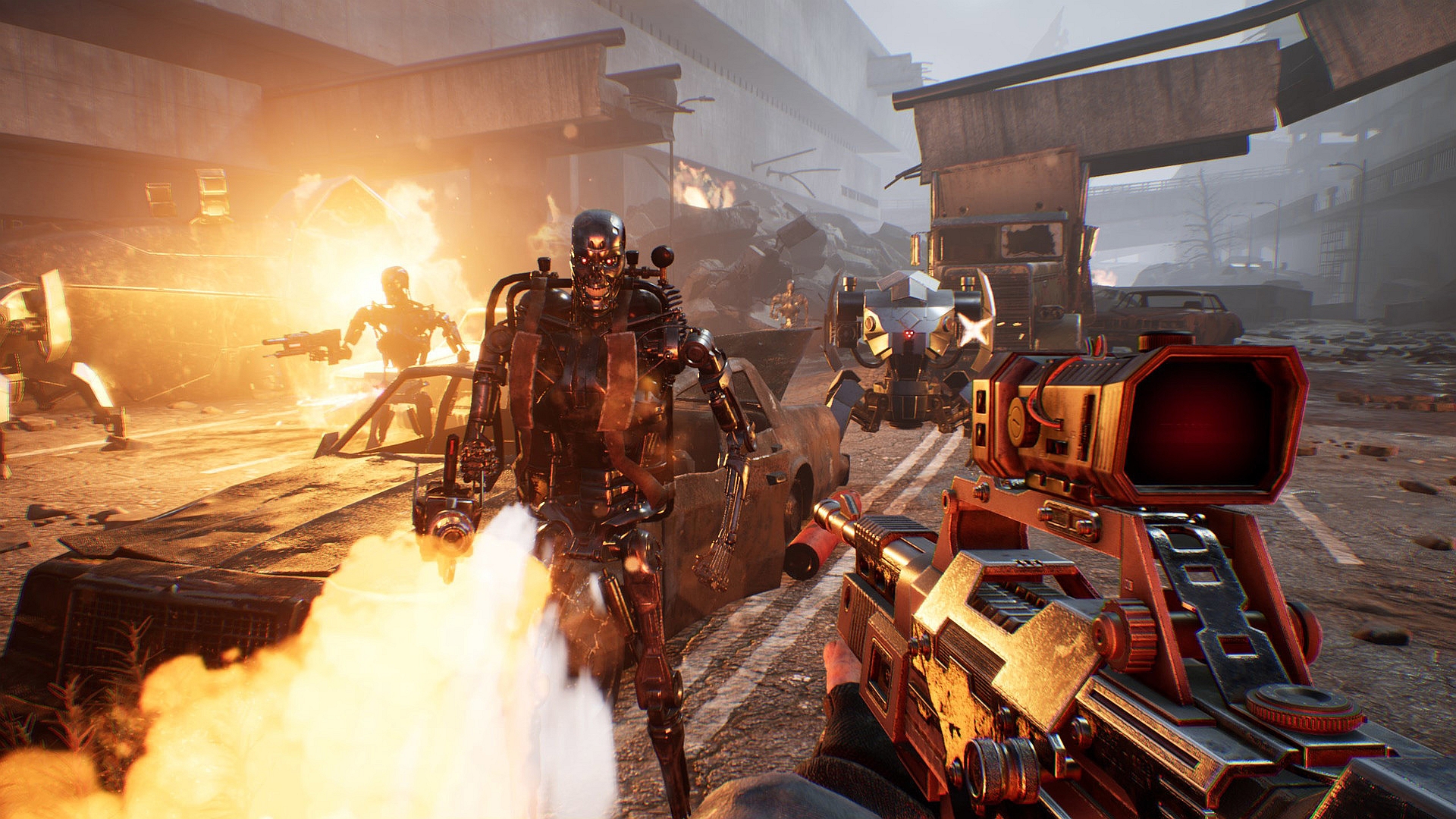 The action scenes and special effects are absolutely mind-blowing. Not a single detail has been left out in the crazy-fast sequences. From embers of the fire to sparks of laser guns and every single speck of smoke and dust, the gameplay gives a deeply immersive experience. The T-800 in the game is a picture of pure terror, with the way it has been designed to look and move. Fans reveled in this chilling aspect of the gameplay, making horror part of the focus in the gaming experience and not just action and shooting. Along with a soundtrack that reminisces the old movies, bringing us a gush of nostalgia, and an expansive map that allows some visual stimulation and exploration, the newest addition to The Terminator franchise truly is a full package.
Some setbacks that the public pointed out were an apparent low quality of voice acting and awkward character movement. These minor down-points, however, barely took away from the overall excellent experience. Terminator Resistance retails at decent prices, cheaper than fan-favorites 'Red Dead Redemption: 2' and 'Mortal Kombat: 11'. It will be available at Gamivo, Amazon, Argos, GameStop, CoolShop and many more retailers all over the world.