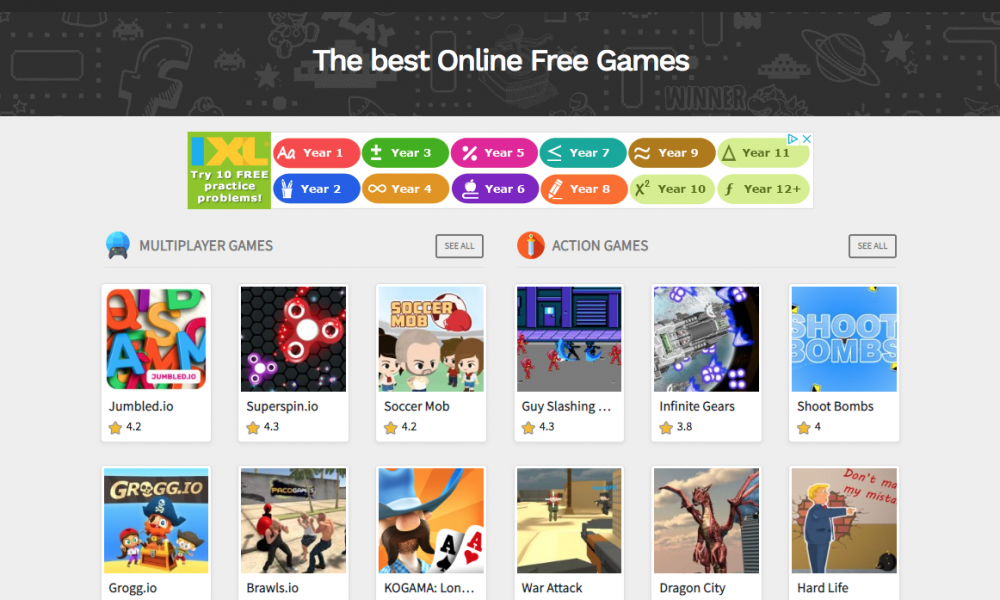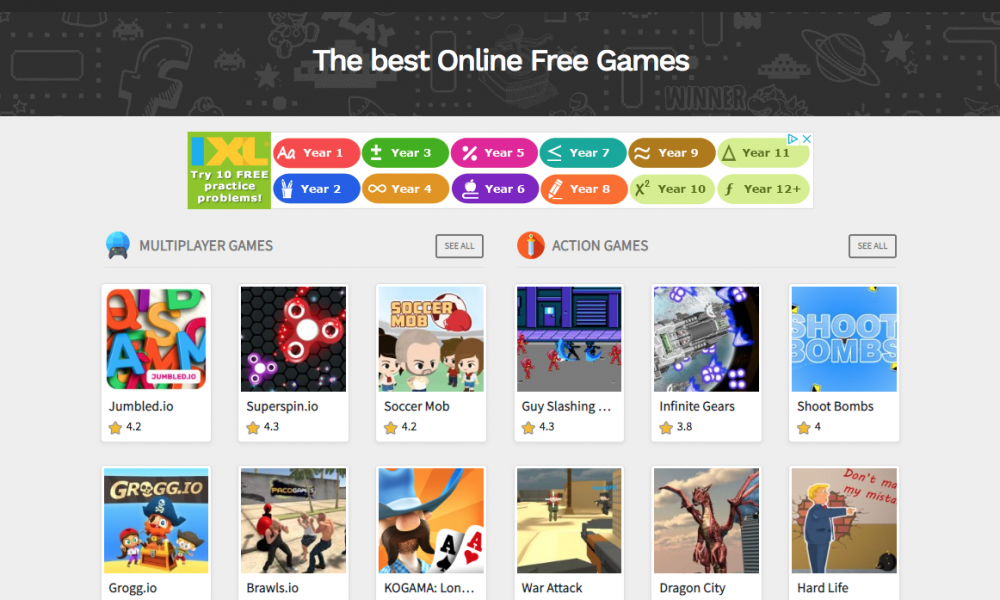 Joy is a must in every person's life; everyone needs time for themselves and what better way than a little entertainment. The way people entertain themselves has changed through the years; now we have access to many different ways of entertainment, such as sports, books, movies, music or videogames. Videogames are the latest and greatest form of entertainment and have become an essential part of a lot of people's life.
Games are now the biggest entertainment medium on the planet; taking the crown previously held by the film industry. Maybe videogames are relevant as it is the only form of entertain in which people can interact directly to what they see. Many videogames are simple and fun, others are deeper and need commitment, but every videogame's goal is to entertain.
Looking for the perfect place to play through your browser? Try Fiz Games, a place where you will find more than 5,000 videogames available.
Get rid of boredom
Do you often find yourself tired and bored after a long day of work? Maybe you need a little break in a virtual world. In the gaming world, you can entertain yourself in a multitude of ways. It's true, many games cost money, but thanks to the internet, you can access a whole world of free content. 
Here is where Fizgames is a great option; this enormous site has a plethora of games that range from brain taxing puzzle games to simple child-friendly dress up games. 
A place for kids
Fizgames is a website where children may find exactly what they want, and all its content is appropriate for their ages. The best content for kids is here, in this site you will find games related to Disney characters from movies and shows, such as Frozen or Mickey Mouse. Also famous characters like SpongeBob, Barbie or Minions are here, such as many others! 
A place for teens and adults too
There are so many games on Fizgames that even teens and adults will have a good time. For those who want to get rid of boredom, look no further, here there are thousands of games that everyone could enjoy. Also, many games are multiplayer, so you and your children could play together.
Many games in just one place
The best thing about Fizgames is that the website has games suitable for all ages and tastes. Whether you are a sports fan or multiplayer mad, all the games come with easy to follow instructions. Search a specific game or choose from the range of categories.
Multiple Categories
At Fizgames you will find: Action games, Adventure Games, Multiplayer Games, Racing Games, Sport Games, Strategy Games and many others. If you want to play a classic game like Super Mario Bros you can. Just visit the website and browse through its large catalog, you will also notice that the website is really simple and easy to use.