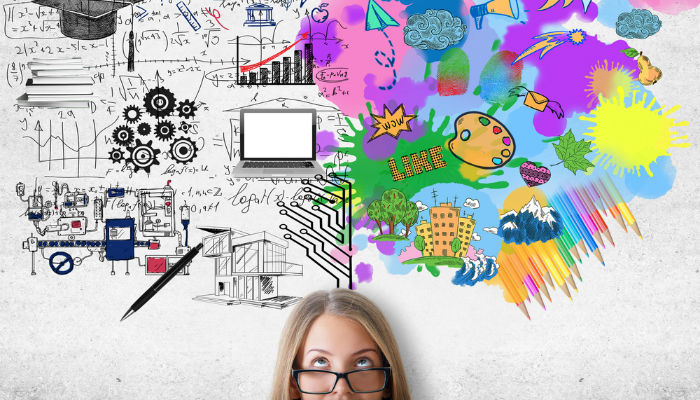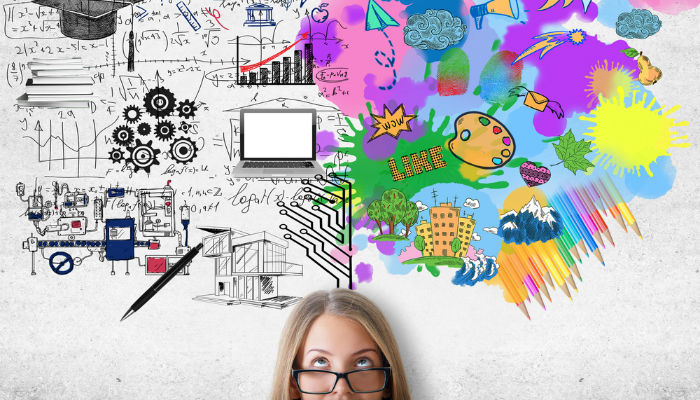 Analytical skill is the most critical asset required to excel in various phases of life. Just like all other skills, analytical skills can be improved through learning and deep understanding. Whether you are in an entrance exam to get admission to a college or your sitting in a job interview, analytical skill is always tested because it defines the person that you are and predicts your possible reactions to challenging situations. There are various ways to test your analytical skill and evaluate your ability to think logically.
Analytical skills can be quickly learned; however, the catch is the fact that it cannot be spoonfed to you. Instead, the real-life experiences will teach you to excel in life by making proper decisions. There are many issues ways in which you can build your analytical skill like being observant, reading books, listening to podcasts, exercising, maintaining a journal, and learning new things. However, one of the most exciting ways that include fun-filled activities and social engagement is games.
Playing games can help to boost your analytical skill and enable you to prosper in life. Indulging yourself in games that include using your brain will allow you to face difficulties in life by training your mind to function actively.
10 Games That Can Help You To Improve Your Analytical Skill
Chess
Chess is an old game that has a lot of relevance in our day to day life. Played on the chessboard consisting of 64 squares of alternating colours, Chess is a game of intense strategy, excellent analytical skill game, and presence of mind. It requires both the players to actively monitor each other's move and strategize the game accordingly.
The game aims to safeguard the king while taking advantage of the situation and placing moves powerful enough to do a checkmate. The game ends when either of the kings loses, and the one who survives becomes the winner. Chess is a game that requires your full attention because each move counts and your logical reasoning matters the most.
Scrabble
If you love word games as a child and your teenage was spent reading novels and looking for all the interesting words in the dictionary, then Scrabble is the best game for you. Scrabble is a game of words. However, it is complemented with aesthetic and fun.
The game includes one Scrabble board and square pieces that have letters and numbers on it. Your task is to pick 7 random pieces of squares and form words out of them. The catch here is the new word that you frame every time should include one letter from the previous word. Each word rewards you with some points.
Scrabble is an exciting board game to play to enjoy with your friends and family. Just grab your scrabble game and notepad to mention the points.
Sudoku
Let's begin with debunking the myth that Sudoku is a game of number. Well, it is a game of pure mathematics and logic. In this game, numbers can be replaced with any symbols as well. However, it is easier to solve the puzzle with numbers.
The most standard Sudoku has a 9*9 grid, and it is further divided into a 3*3 grid. You have to fill the nine rows and nine columns without repeating any number from 1 to 9 in the specific row or column. While the beginner levels have most of the cell filled out, the difficult ones have fewer clues.
Ludo
Another age-old game that comes from India is Ludo. Ludo has been an essential part of everyone's childhood, and even the mention of the ludo Championship brings back tons of childhood memories. Ludo is a game of two to four players.
In this game, you have to roll the dice, and the dice decides the number of places your towers can move. Even though it might seem to be a game of pure luck, it is not valid. Instead, it is an overly analytical game because ultimately, the game depends on how you choose to move the towers.
The advancement of technology has made playing Ludo even easier. Now Ludo download is just a click away, and you can challenge your friends anytime you want.
Jigsaw puzzle
Jigsaw puzzle comes with random pieces that can be put together to form a meaningful picture. This game tests your analytical power and creativity to solve the problem. You need to be extremely mindful while solving it because one wrong piece can spoil your entire fun and put your hard work in vain.
Maze Challenge
Escape game or maze challenge is another exciting way to build your analytical skill. In the maze game, you have to find your way out from a detailed map without falling into any trap or by finishing the game within a limited time frame.
Card Games
Card games revolve around your analytical skill and teamwork. Whether it is a monopoly or UNO, you have to decide your move and be mindful enough to ensure the defeat of your opponent. These games also make fantastic board games and help you to socialize.
Dota
One of the most streamed games Dota is a game that requires extreme analytical skills. In this game, you have to safeguard your ancient from the opponents, and for this, you need to fight battles and aim at destroying the towers and the old of the opponent's team. The skillset required for Dota is tested when you have to choose your hero and that of your teammates.
Each character has some specific powers, and it depends on your analytical skill and decision making power, whether or not you choose to make the team with those extraordinary power. Dota is one of the most famous multiplayer game, and if you want to train your brain, then this is the perfect game for you.
Jenga
Jenga is an exciting game that tests your analytical skill and how your brain reacts under pressure. The players have to build a tower using wooden cubes placed horizontally and vertically. The objective of the game is to keep the tower still and prevent it from falling. Whichever player makes a move that breaks the tower loses the game and the player who made the previous move is announced as the winner.
IQ Tests
Almost all situations in life test your analytical skill. Interestingly your IQ speaks a lot about your personality and the way your brain functions. Playing games that involve an IQ test is a brilliant way to improve your analytical skill by learning the process of training your mind.