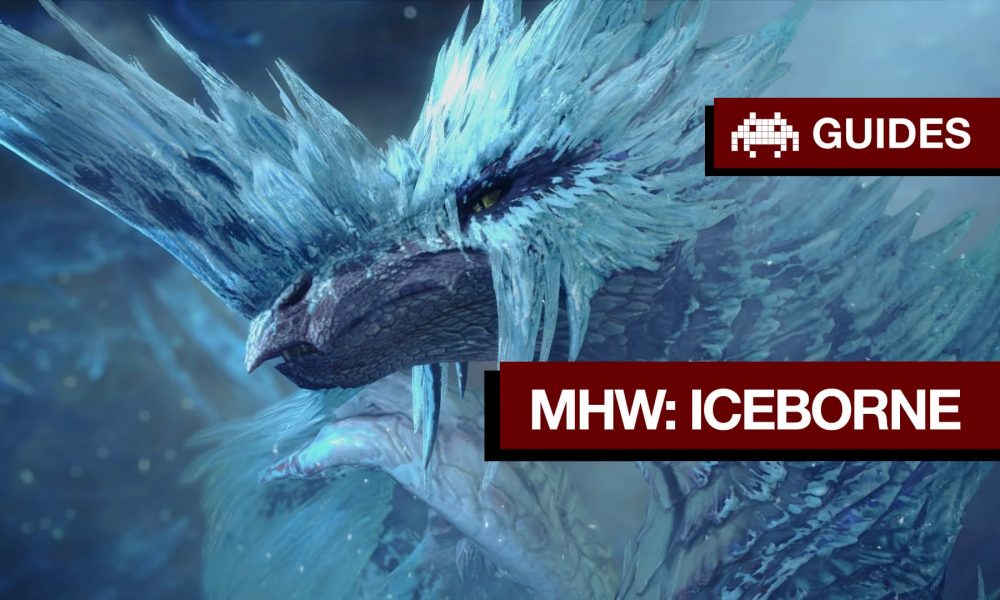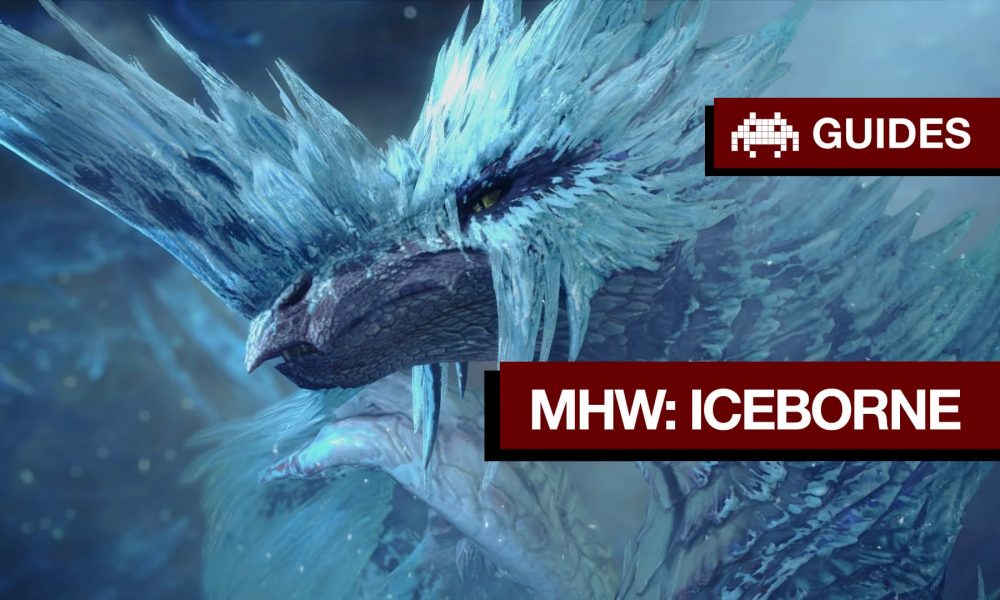 Monster Hunter has remained the favourite among gamers who are into seeking & slaying ferocious monsters in heart-pounding battles. Though the game has had a mixed reputation because of the lengthy intros, it was still the favourite of many gamers.
Capcom recently launched Iceborne, an expansion pack for the previous Monster Hunter World in September 2019 for ps4 & Xbox and Windows in January 2020.
The new expansion pack has come with incredibly well-made content, a huge boost to monster variety from 36 to over 66 monsters, story assignments increased to over 50 from 25, brand-new attacks and combos, a new variety of powerful Armor skills, new Clutch Claw, an improved endgame, and new home base layout.
Before you jump into slaying ferocious monsters, we have decided to pen this article down to make things easier for you. This article is a comprehensive guide to help you easily navigate the game. 
Finding your way around in Monster Hunter: Iceborne
The new expansion pack was developed considering you never stopped playing Monster Hunter: World. Capcom expects you to be as skilled as you were when you took on Xeno'jiiva the last time you played Monster Hunter: World.
While solo hunting can be exciting, we suggest you not to do that in Ice borne as it can get tricky. We recommend you to have your Palico assist you. Ensure that you build new weapons and armours for Palico just. Fights in Ice borne are going to be hard and the last thing you want is a weak Palico accompanying you.
With the new updates Capcom has released, it easy to travel around Astera. There are new chain elevators around the base to help you travel fast. It's going to be tricky navigating around the map, keep using the map via the view key if you were to get lost!
Let's move on with the new quest boards and NPC's in the game.
Quest Boards & NPC in Monster Hunter: Iceborne
Yeah, we know that you might be waiting to access the new Ice borne content. But there are two things you need to do before you get to activate the new quests & NPC.  
     

Download and install the expansion pack.

     

Defeat Xeno'jiiva, reach hunter rank 16 by completing the base game's main storyline.
Once you are done with these, the new expedition will automatically launch and you will receive a notification. Once you get the notification, go talk to the Feisty Fiver NPC who will be sitting near the ground floor quest board in the Astera Hub.
Launching the Ancient Forest Expedition
 Talk to the Feisty Fiver NPC at the ground floor quest board in the Astera Hub to open the expedition into the Ancient Forest. Follow the handler and at the end of the line, you'll unlock the Hunter's Rank cap and activate the Master Rank hunts.
Return and talk to the commander at Astera to go to the new region "Hoarfrost Reach" where you will face the new monster Beotodus.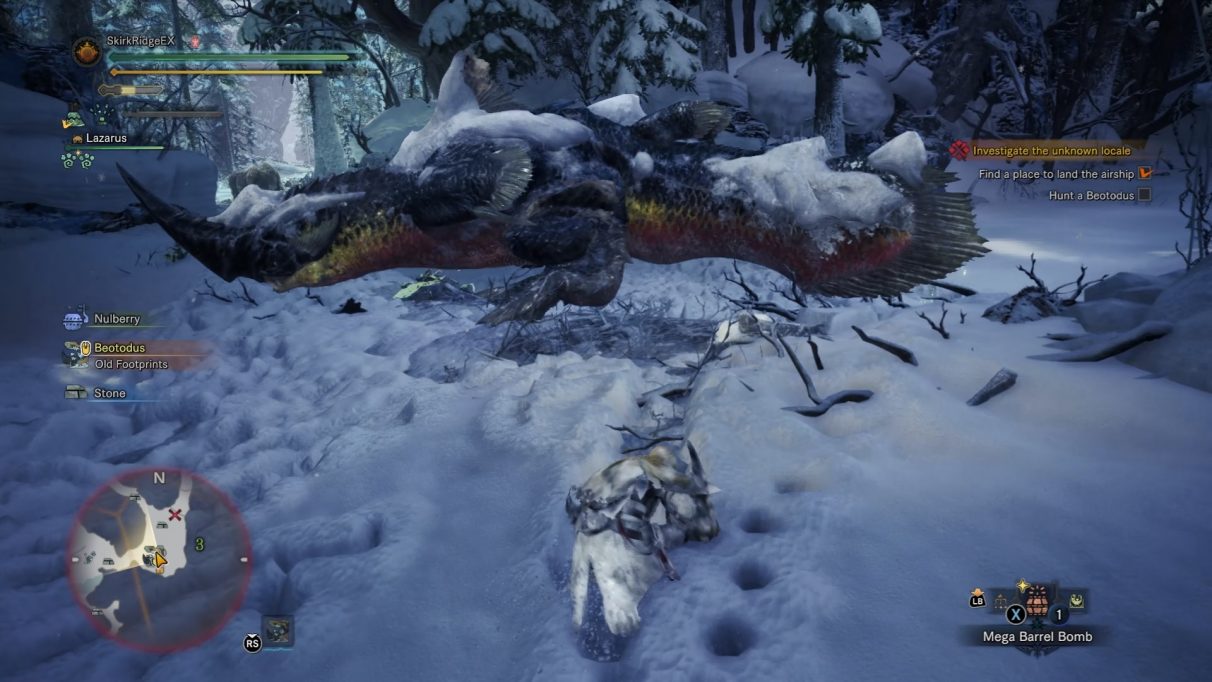 Beotodus: The first monster in Iceborne
 Fighting Beotodus isn't going to be easy. Being a snow shark, Beotodus can quickly dive into the snow & leap out of it. You need to be quick and, on your toes, to stay in the fight. Also, remember that patience is the key to defeating Beotodus and you are going to need a lot of it.
You need to use a combination of environment, Screamer Pods, patience, and the new Clutch claw to defeat Beotodus. Remember what we told about Beotodus diving into the snow and leaping out of it. This is where places to jump on to and slopes can give you an upper hand.
Use your screamer pods wisely
Be patient and wait for the right moment before you leap in to take a chunk of health off Beotodus. Ideally, you should hold the heights and equip your Screamer Pods while Beotodus dives underneath the snow. Keep an eye out on where Beotodus might leap out of the snow and fire the screamer pods while it is just out of the snow.
Use the screamer pod at the right time and you will have a stunned and confused monster. Be quick to jump in and attack the monster. Ensure that you take advantage of the situation and move away before it gains consciousness.
Using the Clutch Claw
Don't be reluctant to use the new clutch claw attack at the stunned monster. Use your slinger to latch on to Beotodus. Be quick to fire the slinger ammo into its skull or to attack it with your weapon.
Don't expect to get a clean shot at Beotodus with your Screamer Pod every time. This is where patience can come in handy! Wait until Beotodus makes a mistake and be quick to identify the opportunity.
Defeat Beotodus and you will have a whole new world opened to you!
 Conclusion
It is Beotodus who lies between you and the new world and you need to defeat the monster at any cost. As said, the key is to have patience and try tracking Beotodus to hit it with your screamer pods. Remember, patience is the key!
If you have run out of patience, don't worry for we have you covered. Monster Hunter World Cheats has a cheat table with an array of money, damage and power upgrades. There's also a God mode should you wish to breeze through the game.