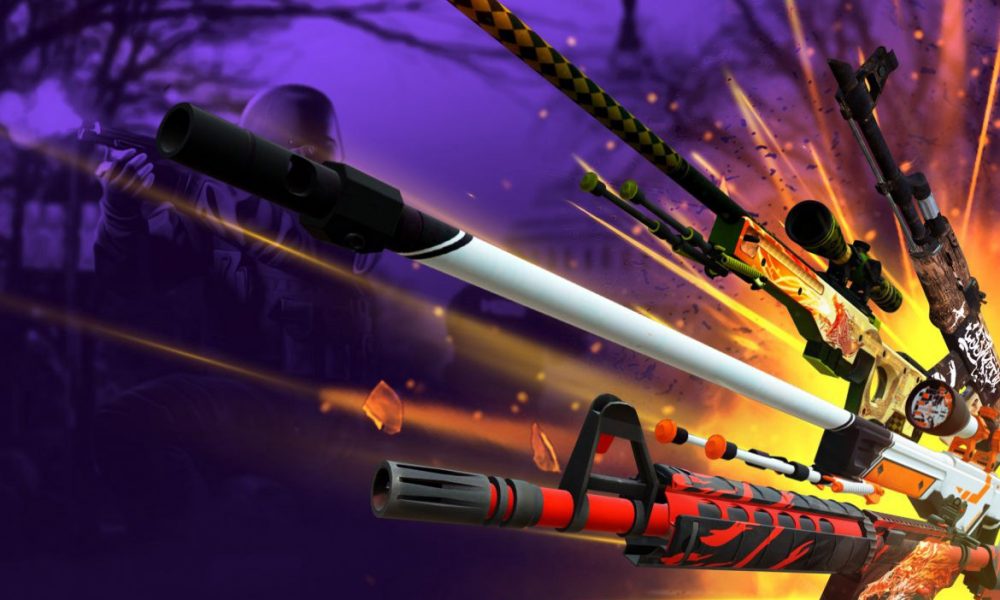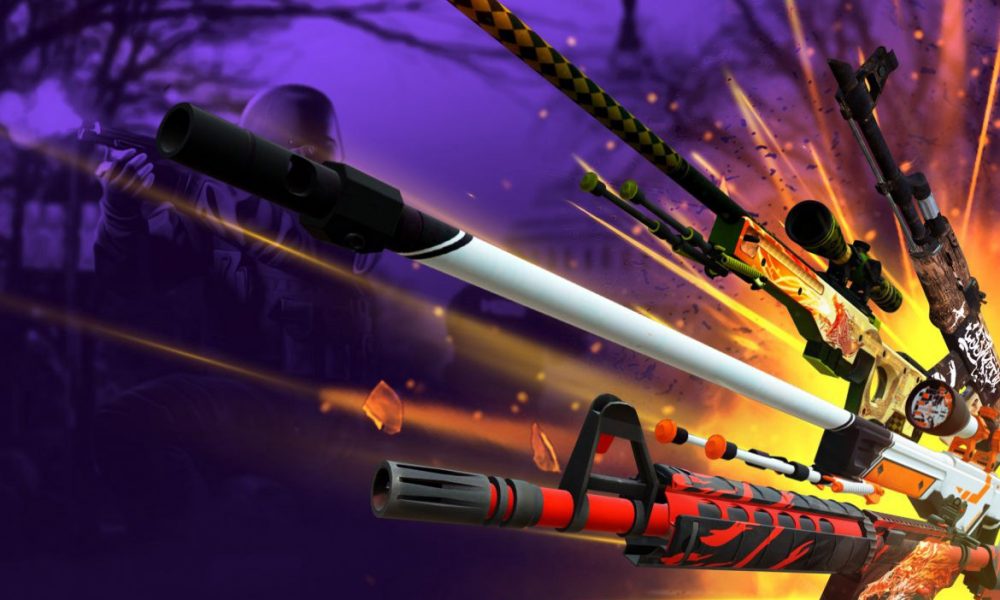 Since you're a gamer, you will definitely be aware of how important the game aesthetics are for you. But besides the whole gameplay aesthetics, for an obsessive gamer or even someone who occasionally plays, the tools and instruments aesthetics in the game are of more importance. In Counter-Strike, the biggest part of the game is the "skins". These skins are colorful designs that you apply to your gloves, guns, and knives. The world of CSGO skins is BIG and of GOOD IMPORTANCE. They are in the trend.
Now obviously you will have a lot of options to choose from, but you cannot just pick any random skin on the basis that it appears to look at first. You need to have the basic knowledge of how they function and everything about them that you have to cross-check before you purchase one. We are here to help you get through that decision-making process quickly!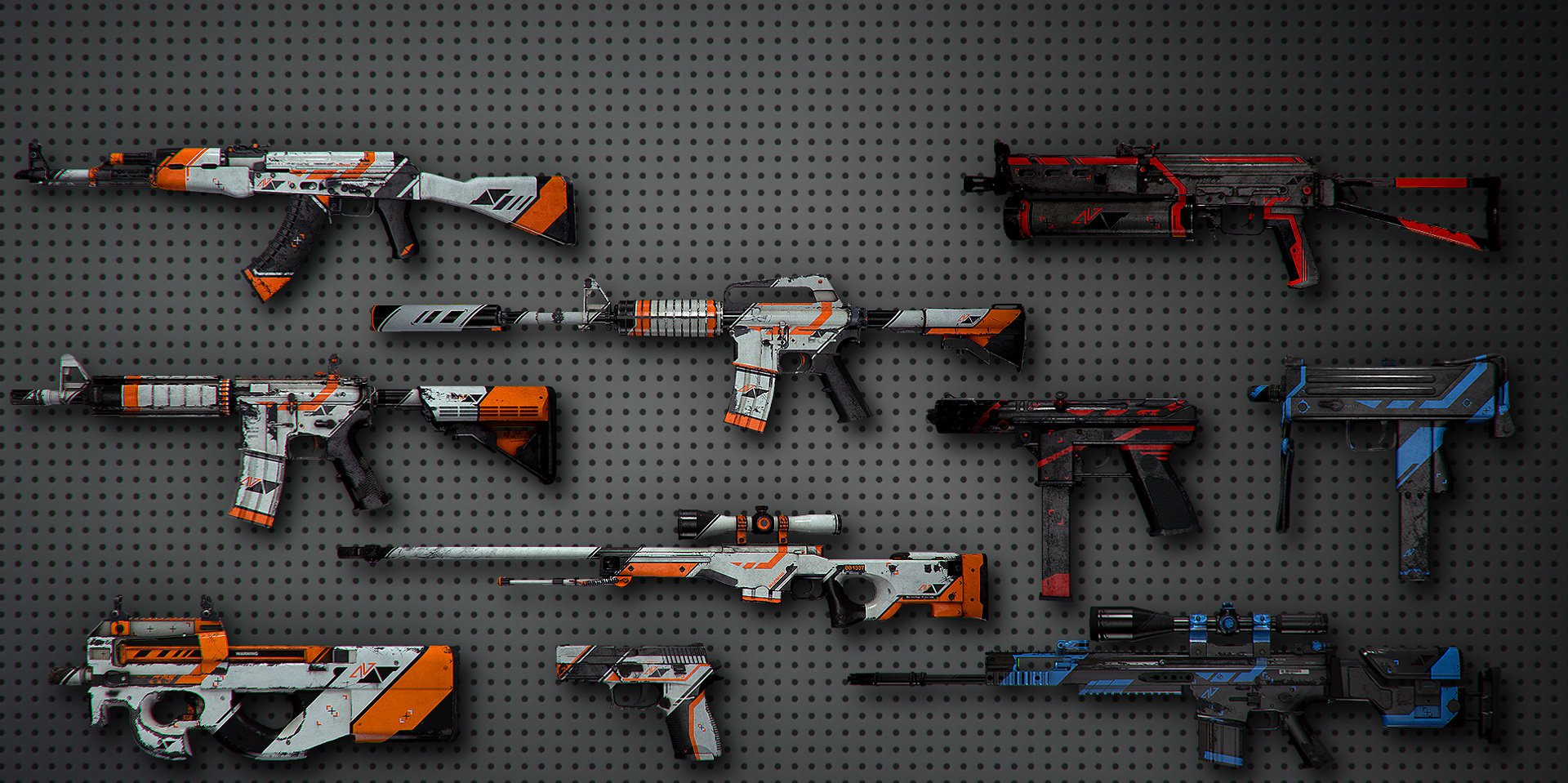 Types of Skins in CSGO
The three types of skins available are normal, stat-trak and souvenir. When it comes to normal skin, as the name goes, is the weapon with customization. There are literally all skins that come with normal skin, but you won't find even a single skin that comes with both souvenir and stat-trak. Souvenir and stat-trak both are completely different ways to put on an act.
You must have heard about strange weapons from team fortress 2, stat-trek functions just like that featuring a small LED display. This LED display tracks down the kills made by the owner. 
Souvenir weapons are special ones that drop during huge CSGO tournaments. 
Stickers/ Name Tags
You also have the chance to choose any skin of your choice and apply 4 stickers to it. To make it look even more attractive and yours, you can add a name tag. Within the amount of $2.15, you can choose a name tag with a limit of 20 characters. Stickers can be expensive. Most of the stickers are from the pro players at big tournaments. Let us tell you about the two most expensive stickers from the CSGO Major in KATOWICE 2014: 
TITAN HOLO ($4,000)

iBuyPower HOLO ($6,000)
Stickers can include monsters, animals, anything. If you happen to purchase a simple, plain skin then it's even better for you to customize it well according to your likes. So make sure you don't worry if you buy a plain skin for your gun.

How to Pick a Skin in CSGO
If you're someone who is going to purchase a skin for the very first time then you already know what you want, and you won't need to explore. You might already have this one particular skin that has caught your attention long ago and now you want to purchase it quickly. While, on the other hand, there are others who are aware of the basics of what is sold in the market and want to explore more to get something of their choice and something that looks completely cool. 
The thing is in both these scenarios you will tend to want more information which is something you will get on this site: www.csgostash.com. Through this site, you will be able to get every single detail of the skins in the game. You can take a look at the stickers available too.
There are quite a lot of ways to purchase skins but the easiest way to purchase them without a single complication is by buying them straight away from the Steam Community Market. Gambling is not the best option here and trading skins for skins is best to take a chance with if you have had any sort of experience with it before. Without any knowledge about it, it's unsafe to conduct. If you still choose to proceed with gambling, this website gives you a list of the best CSGO Gambling Sites. 
We are going to leave it all to you so you make the decision based on your likes and dislikes and are satisfied with what you purchase at the end of the day, since, no one knows you better than yourself. Just keep in mind your budget and then proceed further. The currency in the top right of the site should be set to your local currency to come across the right prices.
Tips for while purchasing a CSGO skin
You should make sure to keep a watch on the market page of the skin you're wanting to buy soon. This is because the prices can vary, they can rise and fall as well in just the span of a few hours. When you're checking and find the price graph to be at the topmost currently, then it is safe to assume that you can wait for some time more and see if the prices drop down to a reasonable price at the end of the day. 

On csgostash, the prices aren't up to the mark so you won't know the truth unless and until you check them up on the community market. Through the community market, you will be able to know at what price is being sold at any point in time. 

You should check the market listings without fail, there you will come across a lot of important details. You will also know if the skin has had any stickers on it before. It's also quite possible to get a free sticker along with the skin you purchase.

You can click on your username in the main steam window and select the Badges from the drop-down, make a good amount of free money and maybe even utilize it to purchase some reasonably priced skins. Idling in games will help you earn trading card drops which you can sell in the market. 

The best time to purchase skins is during steam sales.
Conclusion
Now you are aware of most of the basic information you had to be aware of before purchasing a CSGO skin for your gun in counter-strike. But we suggest you never stop reading more and more information about what is happening in the market, the reason behind the sudden drop in the prices of particular skins and so on. The market can change and you should be updated with all the possible information. Finally, we hope our article was of utmost help to you.