Bonkies is a space monkey-themed puzzle game created by Studio Goliath and published by Crunching Koalas. The game is best played with friends in co-op mode but has a thoroughly enjoyable single-player campaign.
Bonkies Review on Xbox
In Bonkies, players take control of highly trained monkeys equipped with powerful bionic arms and jetpacks. The aim of the game is to use various blocks and shapes to fill out an array of challenging silhouettes. Players have to cooperate to stack blocks to fit the outline in time to earn bananas, unlock new levels, and other goodies. The play takes place on various construction sites throughout the solar system and usually stays within a single screenplay area. It reminds me of a mix of Snipperclips and Tetris where you have to place the blocks yourself.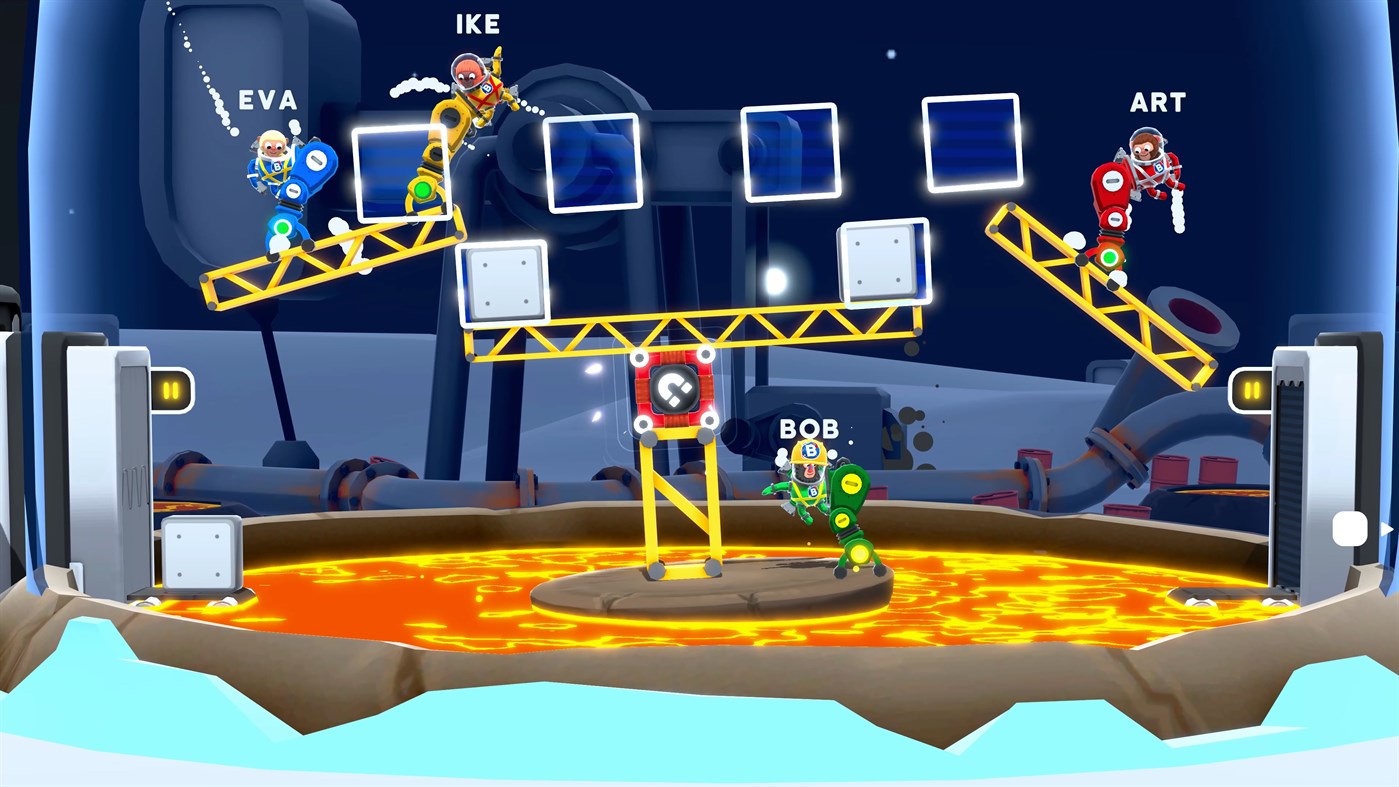 Various special blocks add to the gameplay in the form of smashable ice blocks, gravity-defying support blocks, and connectable magnet blocks. The physics-based challenges get harder and harder with many near misses and stressful moments.
The gameplay is strangely addictive and loads of fun. I especially liked playing with my family as we all had to work together to create these strange onscreen jigsaws. The high-five function is also a nice touch. One wrong move, accidental shove, or rogue girder can collapse the whole structure so restarts become common. Each level has a time limit and depending on your speed you earn banans that unlock additional creatures and gold chests.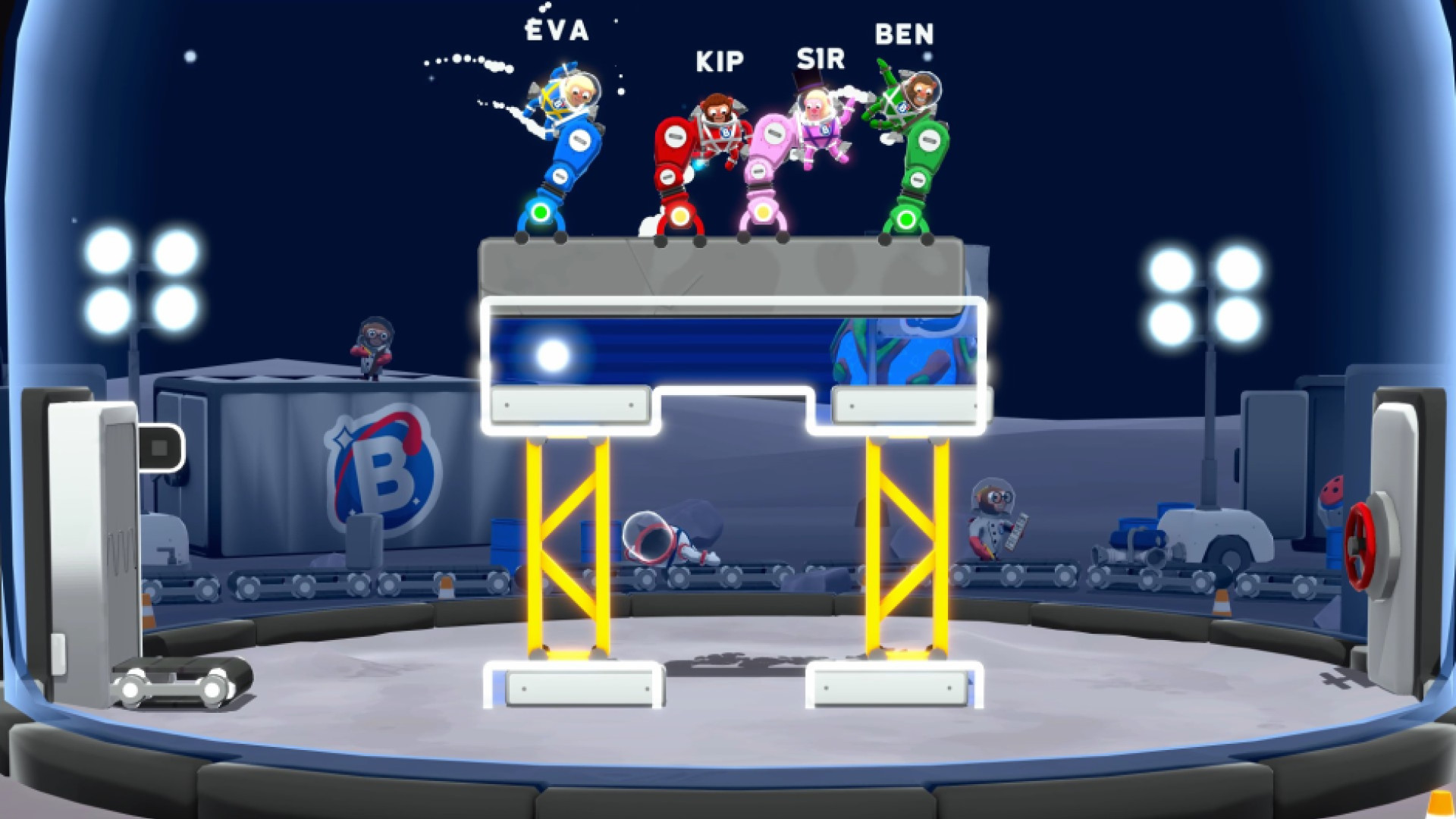 Both the single and multiplayer campaigns have tons of hand-crafted levels that require quick reactions, agility, coordination, and planning to solve them in time. At the time of writing, I have completed 20 levels and had plenty of planets left. For the completionists amongst you, you can revisit levels to improve your time and unlock the additional goodies.
Bonkies is a hugely fun title and can be enjoyed with both friends and family. The game is genuinely challenging and some levels will require more patience than others but is first and foremost a light-hearted and joyful take on construction builders and couch co-op games.
This title will definitely make the list of the best family games on Xbox.