Black Book is a dark adventure game that mixes point and clicks exploration with forgiving card-battling action. With a deep and weaving story based on Slavic folklore and low poly graphics, the question is whether Black Book is page Turner that you can't put down or a penny dreadful that is not worth creasing the spin. Here is my Xbox review of Black Book.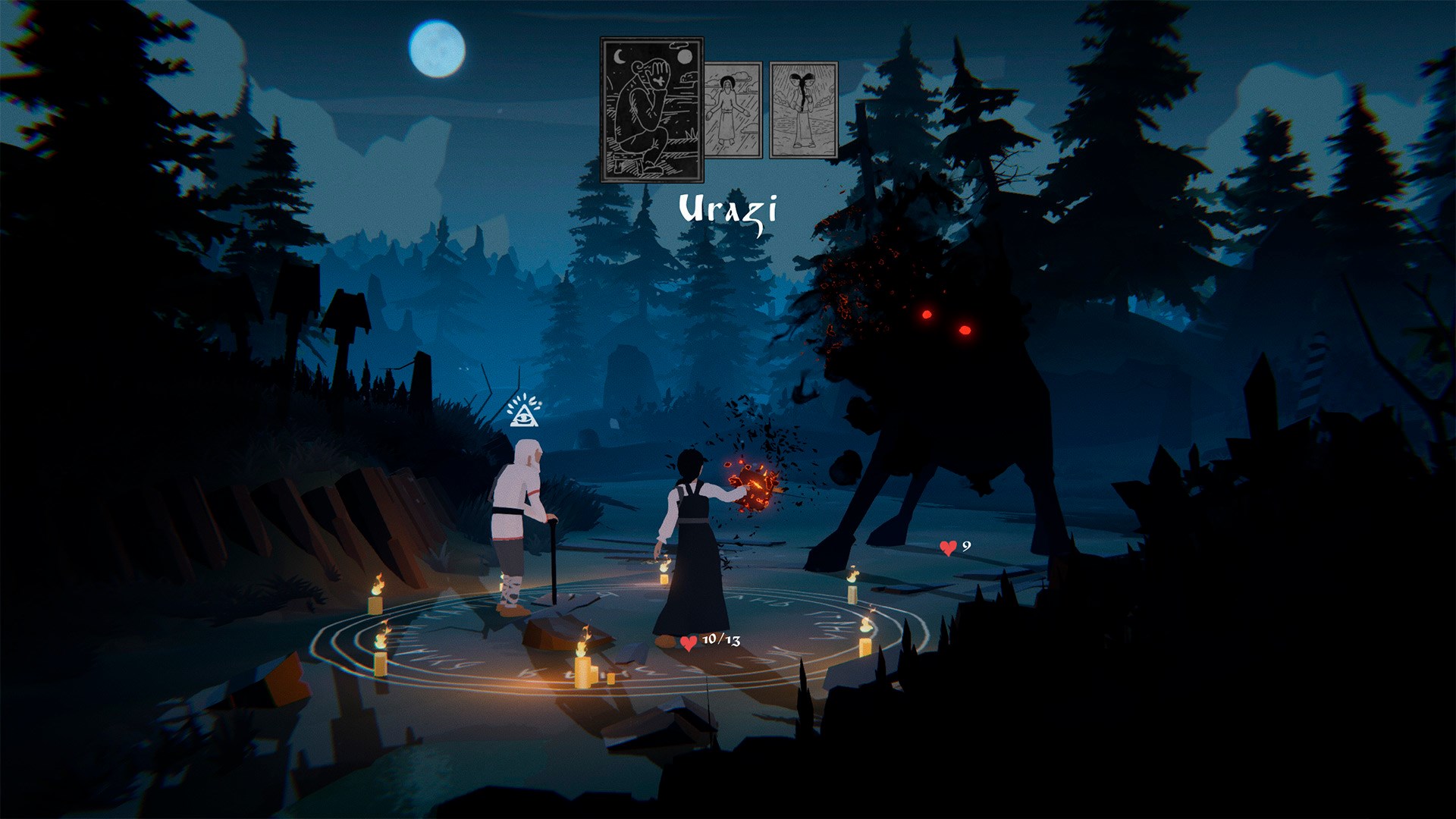 Black Book Indie Game Review on Xbox
Set in early 19th Century Russia you play Vasilisa a young girl reluctantly training to become a witch. Having lost her boyfriend to Satan, she vows to break the seven seals of hell to find his soul and return him to the land of the living.
As a 'Knower' she has the ability to see the many demons that roam what would usually be a picturesque rural village. When spotted Vasilisa, can cast Zagovors: spells that damage demons and send them cursing back to Hell.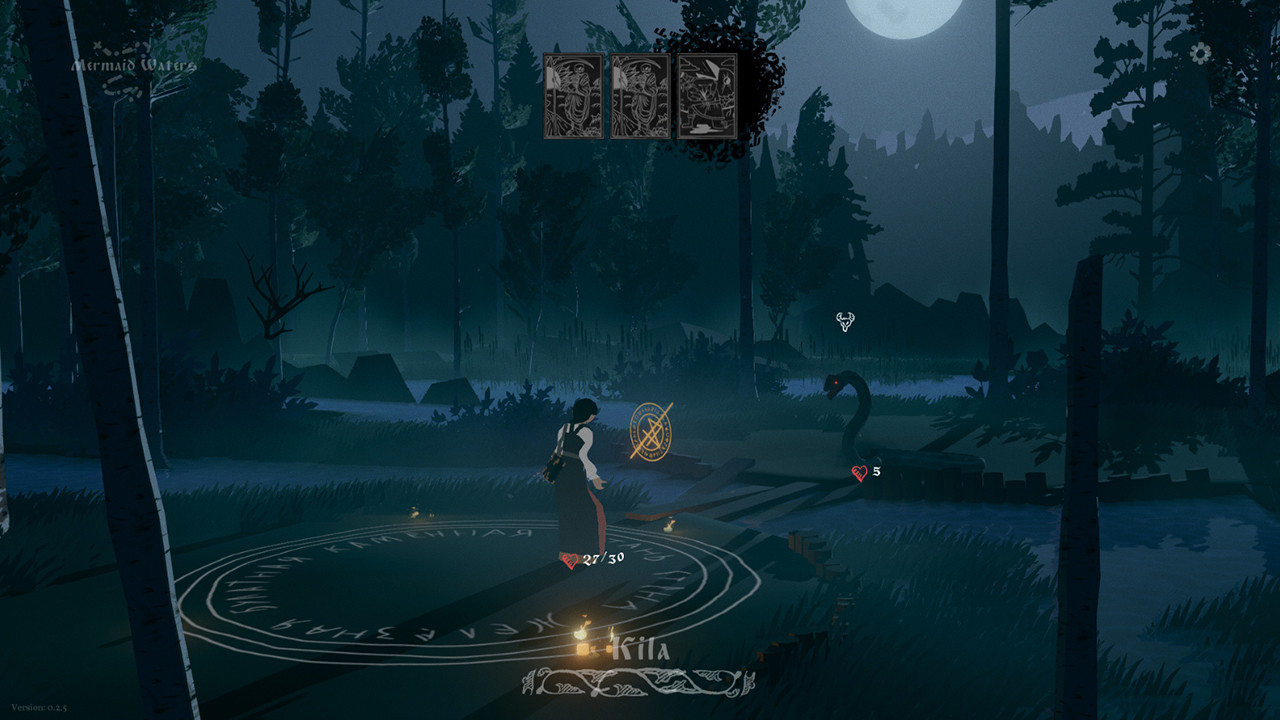 It is at this point the deckbuilding battler comes into play. The card game is as you might expect. Some cards deal damage while others are for protecting yourself. However, the framework is unusual in that you are effectively building spells each turn, and the growing sequence of spells all combo together for added effectiveness. Certain cards benefit from being played in sequence or having a certain proportion of black or white cards in the 'Zagovor' or sequence.
The card game is easy enough to pick up and play and is fine for those new to the genre. However, there are additional levels of gameplay for more serious card players.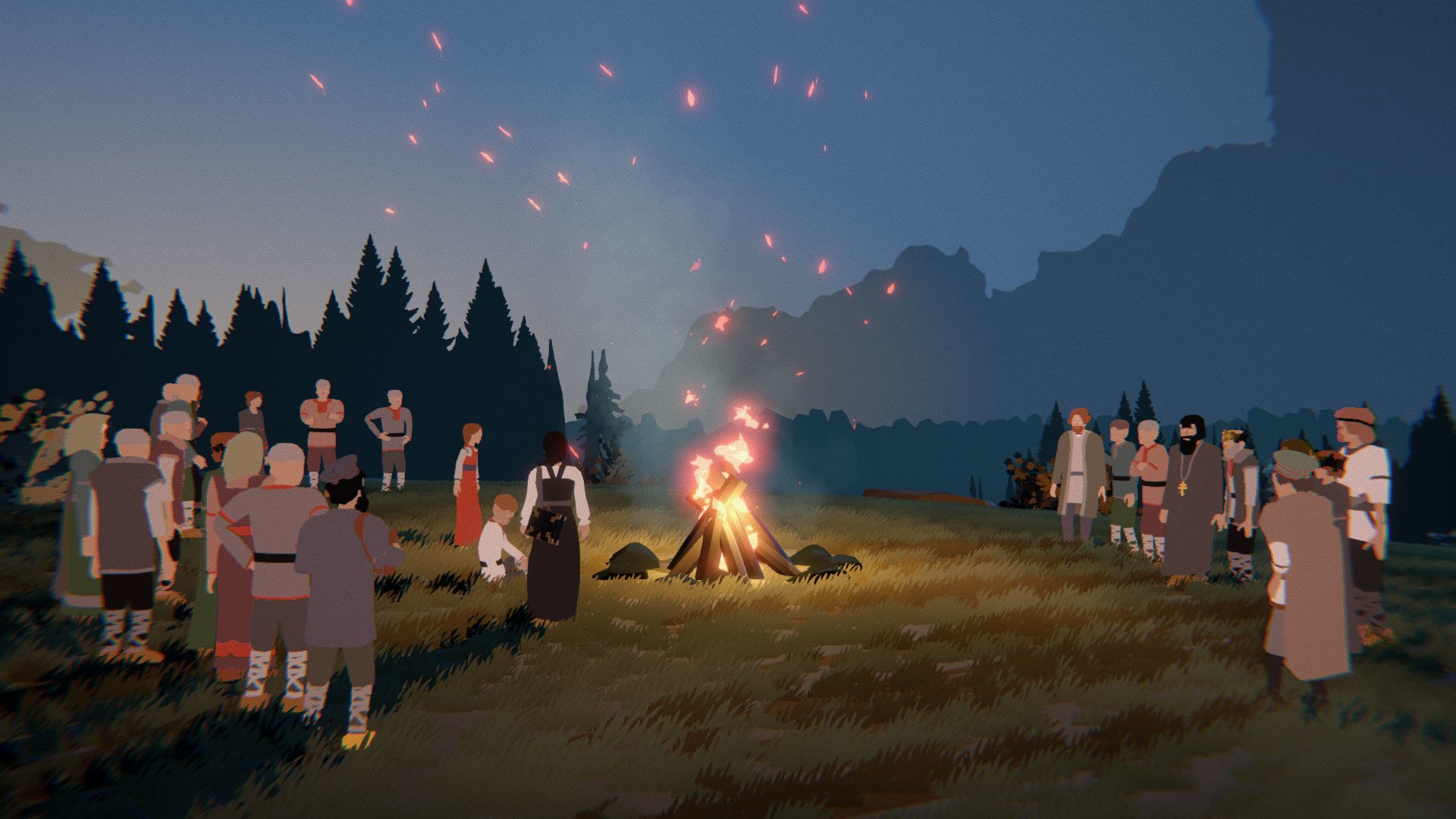 When you're not sending demons back to the wastelands of hell, you are exploring the beautifully dark world. You actually spend more time in the adventure part of the game than in battles. In the sections, there are various mini-games. Sometimes, you will find yourself exploring 3D spaces looking for herbs, and completing simplistic environmental puzzles. Other times you'll be talking to characters in a pseudo-3D point and click environment looking to accumulate new information and solving riddles. The additional knowledge then unlocks more of the Book and additional spells.
The low poly visuals are generally fantastic. The 3D environments, backgrounds, lighting are both beautiful and atmospheric. There are also some truly breathtaking sequences early in the game that really set the scene. Strangely, it's the demon models that seem to let the side down. The simple black models seem 'amateur' in comparison to the rest of the game. The joins are visible and overlap and the animations are jerky and fuzzy. Perhaps this was a design choice but it feels a little out of place compared to the other graphics.
The music is suitably atmospheric with a good mix of sound effects during the battle sequences. However, it's the voice audio that really lifts this game and I take my hat off to Morteshka for taking the time to get all of the voice audio produced in multiple languages. As there is a lot of stories there needs to be a lot of dialogue to move it along and the voice actors do a tremendous job at conveys this deep rich narrative. At times it can be a little slow, but I'd rather have more story than less.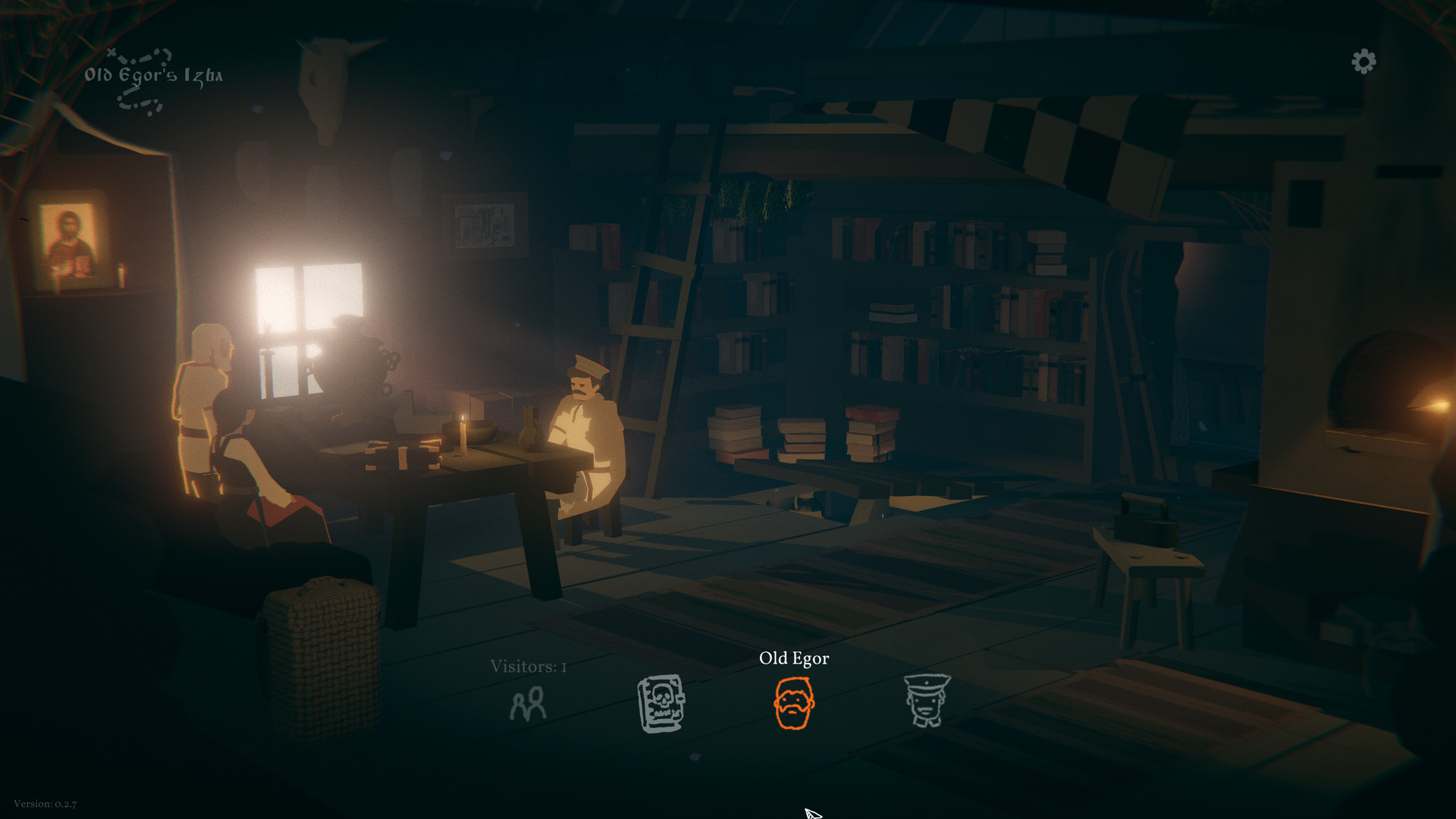 Overall, Black Book is a unique RPG adventure that puts the story front and centre. The card-battling mechanics are both easy to pick up but hard to master. There is so much information to retain in Black Book, it might be for the more cerebral gamer but if you like card games, puzzles, and a fascinating story, Black Book is a fresh gaming experience that stands out amongst its contemporaries. Some model animations will break the magic at times and slower moments will put off the impatient gamers but if you are willing to put in the time to learn the game you'll be pleasantly surprised.