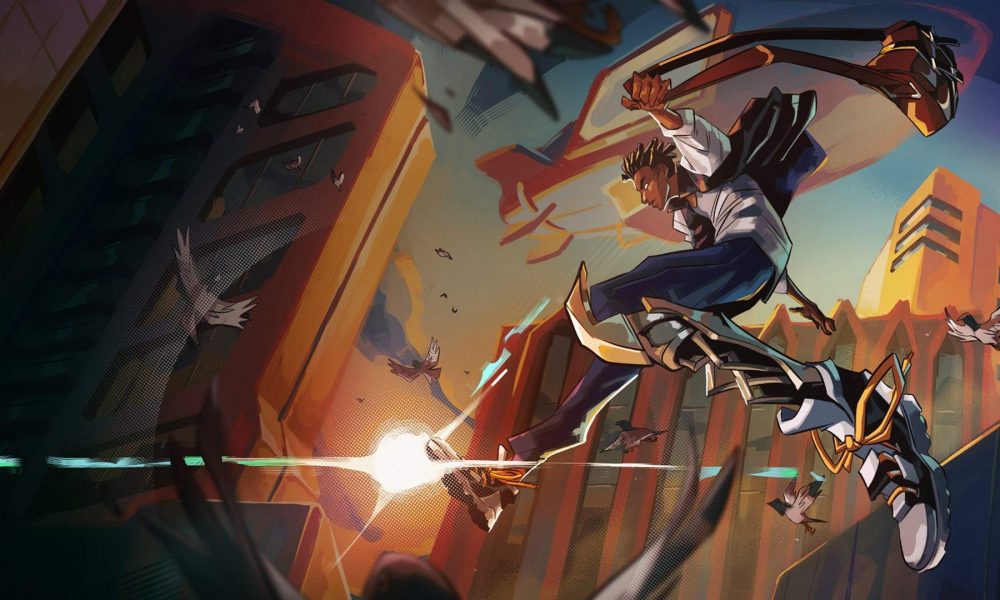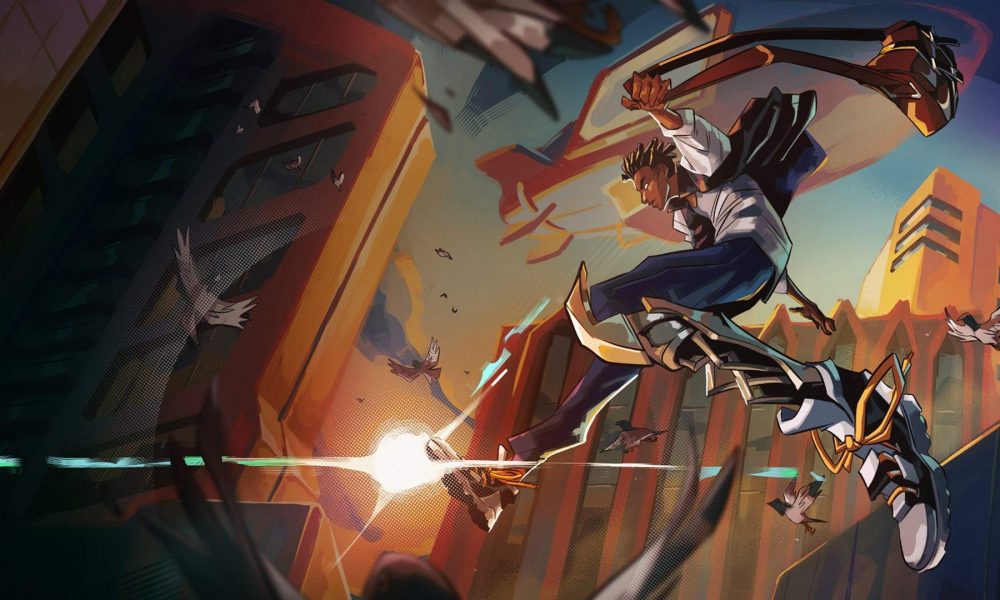 The games industry has historically been dominated by white voices, as with most STEM fields. That's finally starting to change, and it's about time.
Social justice movements like Black Lives Matter have opened the door for more representation of People of Color in American Media, and that has extended to the games industry. People of color have always been pivotal to the ascendance of video games as a global billion-dollar industry and its innovation as an art form. The difference is that now more people are noticing and talking about it.
When games include a broader spectrum of the human experience – when they come from an LGBTQ+ lens, tell stories about disabled people, or are grounded in pre-colonial or non-western mythology – they give more opportunities to innovate and experiment. That allows for new ways to tell meaningful stories, or even just provide fun experiences.
In the end, that amounts to having more and better games for gamers everywhere, and that can only be a good thing. That's why we must amplify the voices of black gamedevs and other game developers of color.
We'll shed a little light on some of the early contributions of people of color in the games industry, and give a rundown on some of the cool, fun, and exciting new games made by Gamedevs of Color that you should play and support.
Who Was The Black Game Developer – And Why It Matters
As with most STEM fields, people of color have contributed major advances to the games industry that have largely been lost to history.
Jerry Lawson, the inventor of the Fairchild Channel F, is credited as being the first Black game designer. Lawson created many of the innovations that went on to define the modern games industry, and effectively invented the concept of home gaming.
Lawson's was the classic entrepreneur success story. Having started repairing TVs in New York City, he went on to join Fairchild Semiconductor in San Francisco. There, he created the classic arcade game Demolition Derby, one of the first microprocessor-powered games.
He developed the Fairchild Channel F in 1976, which introduced the concept of swappable cartridges. This pioneered the idea of building a library of games and introduced the concept of home consoles. The Channel F was the early predecessor for the Atari 2600, the first commercially successful home video game console.
Lawson went on to start his own software company Videosoft, the first Black-owned video game company, which would ultimately prove unsuccessful. Lawson was not well-known in his lifetime and died in relative obscurity. Thankfully, he was honored by the International Game Developer's Association as an industry pioneer. A joint scholarship fund established by the University of Southern California and 2K Interactive was established in May 2021 in his honor to support black and indigenous students seeking careers in the games industry.
Percentage of Black Game Developers in the Games Industry
Social justice movements and organizing by people of color in STEM have led to more of the early pioneers in the games industry to start getting the recognition they deserve, and that's a good thing. When we pull the scope back and look at the current state of the industry as a whole, the outlook is less promising.
African Americans represent about 13% of the population of the United States and about 11% of all American gamers. Despite this, only 3% of game developers identify as Black or African-American, compared to white/Caucasian developers who make up 81% of all game developers.
It's also worth noting that much of the representation of people of color in the games industry is in the indie gaming space and that there are few well-known Black Gamedevs in the AAA industry. There are exceptions of course, like Travis Williams who worked on classics like Vampire: The Masquerade and Ars Magica, and now works as the Head of 3rd Party Production at Oculus VR. Williams has used his position and status in the games industry to push for the representation of people of color in mainstream games.
15 Indie Games by Black Game Developers
So much for everything in this industry we need to change and fix. It's not all gloom and doom though. There are a LOT of cool games currently in development or recently released made by gamedevs of color. They span every genre and platform, from co-op brawlers to heartfelt visual novels to action-adventure fantasy games. Many of them are offering new and unique ways to tell stories, and our industry is richer for it.
Here are some of the indie games made by Black game devs you should know about.
1. Swimsanity!
Do you remember when you came home after a long, boring day of school, and all you wanted to do was get together on your couch with your friends and play a game? You didn't learn much, you got teased or pushed around at lunchtime, and your friends probably went through the same crappy stuff. So you'd go to one of your houses, pop open a snack, and play Super Smash Bros. Melee.
That's the gaming itch that Swimsanity scratches, and it does it nicely. This is an underwater co-op shooter where you team up and use a variety of power-ups and weapons to fight aquatic enemies like giant orca whales and crabs. Think Power Rangers, but underwater.
Swimsanity and the creators Decoy Games have showcased at PAXEast multiple times and have been featured in Bloomberg. It's available for $14.99 on Steam and Nintendo Switch. Remember also to join the Swimswanity Discord and follow Decoy Games on Twitter.
2. Chrono Ghost
Chrono Ghost is a puzzle-adventure game that features time manipulation mechanics like those seen in indie classics like Braid and lesser-known titles like The Misadventures of P.B. Winterbottom. The game places you in the role of the Chrono Ghost, who is tasked with using their new powers to prove their worth to the Spirit of Time. With one thumbstick you move the character, and with the other, you stop, slow down, or speed up time.
Chrono Ghost also has the distinction of being featured at the MAGFest Indie Showcase three years in a row. Chrono Ghost is available for $5.99 on Steam, and remember to follow the devs NITETIME Studios on Twitter while you're at it.
3. Treachery in Beatdown City
Innovation and experimentation are all well and good, but sometimes just taking a genre that people already know is fun and making it even better is enough. Side-scrolling beat 'em up games like Final Fight and Double Dragon defined a generation of arcade gaming and became staples of modern geek culture. Treachery in Beatdown City is here to carry that torch.
Treachery in Beatdown City features a main cast of three fighters to choose from who represent different martial arts disciplines like jeet kune do, capoeira, and MMA, as they punch, kick and bodyslam their way through an urban dystopia to save President Obama from being kidnapped.
Apart from being a fun arcade game inspired by the classics, it's also a dark comedy game that features social commentary about systemic racism and gentrification. Throwing a trashcan at a Breitbart-reading cop or a Karen jogger is pretty satisfying, and woke. You also get your standard video game villains like ninjas and cyborgs, though.
The game has been featured at PAX Rising in 2018 and 2019 and has even been given an endorsement by No More Heroes creator SUDA51.
Treachery in Beatdown City is available for $19.99 on Nintendo Switch, Steam, and Itch.Io. Don't forget to follow the game on Twitter too.
4. Aurion: Legacy of the Kori-Odan
What makes Aurion: Legacy of the Kori-Odan special is that it's rooted in African mythology, rather than the lens of medieval western fantasy that most adventure RPGs are grounded in.
Mechanically Aurion is most similar to side-scrolling action games like Dungeon Fighter Online, and certain RPG elements give it similarities to JRPGs like Golden Sun.
Aurion wears its African roots proudly on its sleeve. The game takes place in an alternate universe where Africa was never colonized. The developers themselves are based in Cameroon and are the first video game studio to come from the African nation.
Aurion: Legacy of the Kori-Odan is available for $14.99 on Steam, and you can follow the developers Kiro'o Games on Twitter.
5. Hair Nah
If you're a woman of color reading this, then comment below if this has happened to you.
There you are, minding your own business, you're walking to work or going to a bar to meet up with your friends when some white Karen pops up out of the blue and goes "oh my god, your hair is so exotic/curly/poofy, can I touch it?" After which you have to swat their hand away because your head is not a ****ing chia pet.
This is just one of the hundreds of little microaggressions that most white people never have to think twice about but are part of the daily lived experience of people of color. And that's what Hair Nah is all about.
Hair Nah became very popular when it was released in 2008 and had 200,000 shares on social media. It follows the story of a globe-trotting woman of color trying to avoid her hair getting touched by oncoming white hands as she travels to Havana, Osaka, and Santa Monica.
This game struck a chord because of how it approaches the exotification of people of color. It was so on-point that during its release it was one of the most talked-about games on the internet, and it was even nominated for a Webby Award. Plus, Hair Nah is free.
Consent is real people. People of color aren't petting zoos. 
6. Tiny Bird Garden
What with the world in the midst of a global pandemic and a forthcoming climate apocalypse, people are understandably a little stressed out and in need of some me-time and do something fun and relaxing that takes minimal brainpower.
That's probably why Animal Crossing became everyone's favorite game in the early days of the pandemic. It's also why you should probably check out Tiny Bird Garden.
Tiny Bird Garden is a casual simulation game about collecting adorable, colorful little birds. You customize the garden they live in, you talk to and interact with them, you dress them up in little hats.
This is a low-pressure, low-stress game that you can play if you're going through a tough time and need a dose of the feelgoods. Tiny Bird Garden is available on Steam and Itch.Io for $9.99.

7. BLeBRiTY
This is a game with some A-list talent behind it, as it's the brainchild of Jesse Williams from Grey's Anatomy and Detroit: Become Human.
BLeBRiTY is a funny and irreverent party game in the same vein as Cards Against Humanity or Exploding Kittens, only it's also a celebration of famous people of color and their contributions to culture.
The game offers in-app purchases but is otherwise free on both the Apple App Store and Google Play. Make sure to follow BLeBRiTY on Twitter too.
8. Black Inventors Match Game
This one is similar to BLeBRiTY in theming, but it's more of an educational tool for children.
The Black Inventors Match Game is intended to teach children about Black inventors, ranging from the famous ones like George Washington Carver to lesser-known ones whose inventions have changed the world like Lewis Latimer (the inventor of the electric carbon filament that made the lightbulb possible) and Garrett Morgan (the inventor of the three-light traffic light).
The history you learn in schools is often told through a white lens. Games like this help to broaden that historical perspective while also helping children develop their concentration and memorization skills.
The Black Inventors Match Game is available on Google Play and the Apple App Store for $0.99. You can also follow the developers on Twitter.
9. ValiDate
Intimacy and romance are great, but how do you find room for love in your life when your job and your family and society in general are working together to stop you from ever finding it?
That's what ValiDate is about. It's a visual novel that explores the lives of 13 adults as they try to navigate their relationships – the good, the bad, and the ugly. It's currently in development and is slated for release in June 2022.
A lot of visual novels are mushy brain-popcorn that focus on all the romantic aspects of a relationship. Rarely does a game comes along that examines how hard it is to hold down a relationship when you yourself are already struggling just to survive. Plus the ValiDate memes are pretty on-point.
You can wishlist ValiDate on Steam, support it on Patreon, and follow the game's development on Twitter.
10. She Dreams Elsewhere
There are few scarier things to think about than waking up from a never-ending coma. That's what She Dreams Elsewhere is About.
She Dreams Elsewhere is an RPG about Thalia, a woman in a coma who has to fight her own nightmares in her struggle to wake up. The game plays looks like Undertale as seen through the lens of OFF! It uses some pretty evocative imagery and unsettling subject matter, which may be why it was featured at the GDC Indie Megabooth.
She Dreams Elsewhere has a demo available on Steam where you can also wishlist the game. While you're at it, join the Discord and follow the devs on Twitter as they go to Game Devs of Color Expo.
11. FarRock Dodgeball
FarRock Dodgeball is a classic example of a game made with love.
FarRock Dodgeball, made by developer Keenan Williams of SideB Gaming, is an arcade sports RPG about high-stakes competitive dodgeball, but it's also about so much more than that. The game is a deeply personal story inspired by Keenan's formative experiences growing up in FarRockaway, Queens. It's also a love letter to New York itself, featuring homages to sneakerhead culture and NYC street food.
Plus, the 8-bit hip-hop soundtrack is bumpin'.
FarRock Dodgeball came out last week on September 24th. You can buy or wishlist FarRock Dodgeball on Steam or the Apple Store now. While you're at it, make sure to follow SideB Gaming on Twitter and Instagram.
12. Before I Forget
Before I Forget takes the same format as a lot of arty walking simulators like That Dragon, Cancer, and What Remains of Edith Finch. And that's not a bad thing. This game is a great example of how video games can be tools to teach empathy, and experience the world through the eyes of someone outside of your lived experience.
Before I Forget tells the story of a woman living with early-onset dementia, as she collects objects that remind her of her life experiences and piece together her memories. It's introspective, heartfelt, and just might make you ugly cry. It's not without good reason that Before I Forget was nominated for a BAFTA award.
You can buy Before I Forget on Steam or Nintendo Switch for $7.99. Be sure to also follow the devs 3-Fold Games on Twitter.
13. Aerial_Knights Never Yield
Not every game has to innovate or experiment or start the next big trend in indie gaming. It's enough for a game to be about pure, unadulterated fun. That's what you're getting with Aeiral_Knights Never Yield.
Aerial_Knights Never Yield is an endless runner-platformer similar to Bit.Trip Runner. It takes place in a futuristic Neo-Tokyo style Detroit where you jump and parkour over obstacles. The whole game is no longer than a feature-length movie and the story takes a backseat to the gameplay, and it's just as well because the gameplay is pretty fun and is a great way to get a quick dopamine fix. The soundtrack is also pretty great and is like a blend between The World Ends With You and Cowboy Bebop.
Aerial_Knights Never Yield is going for $11.99 on Steam. Please also consider following the dev Aerial_Knight on Twitter and Instagram.
14. Breeze In The Clouds
Have you ever wondered what sort of shenanigans your pets get up to whenever you're not around? The creators of The Secret Life of Pets did, and so did the developer of Breeze in the Clouds.
Breeze In the Clouds is an isekai story about a pet corgi that gets teleported to a magical realm where he gains the power of airbending (or aerokinesis if you want to get fancy).
The game is a 2D side-scrolling action-platformer that features some really fun, cute, and creative character designs. The soundtrack is also really cool and hip, it's a blend between jazz, samba, and other "old school cool" music set to a classic beat that makes you think of SNES or Sega Genesis-era games.
It's currently still in development, but you can and should support the developers by following Breeze in the Clouds on Twitter and Discord. While you're at it, throw a few bucks their way on Patreon.

15. Sasha Says
The last game on our list is a popcorn game that everyone can enjoy, regardless of whether they consider themselves a gamer or not.
Sasha Says is a mobile game that's a cross between Bop-It and Simon Says that includes quotes from Women of Color role models and historical figures like Rosa Parks and Serena Williams. It's kid-friendly, and it's a good way for toddlers to develop their cognitive functioning and reaction times. Plus, it's free on the Apple store with in-app purchases.
Final Thoughts
People of color have put so much more of their soul and their passion into the games that we know, love, and enjoy than they get credit for, but that's slowly but surely starting to change. We can choose to make the gaming community a better place and open the door for more Black gamedevs to tell their stories by supporting their projects and engaging with their content online.
To recap, the awesome indie games by Black gamedevs you need to know about are:
What are the other games by Black gamedevs we should be paying attention to? Are there any important ones we missed? Let us know about them in the comments, and we'll check them out for the next round!
Arthur Bio
Jonathan Jennings is a VR game developer is the lead developer at Weird Kid Studios. His current project is a VR arena arcade shooter called Galactic Bar Fight.