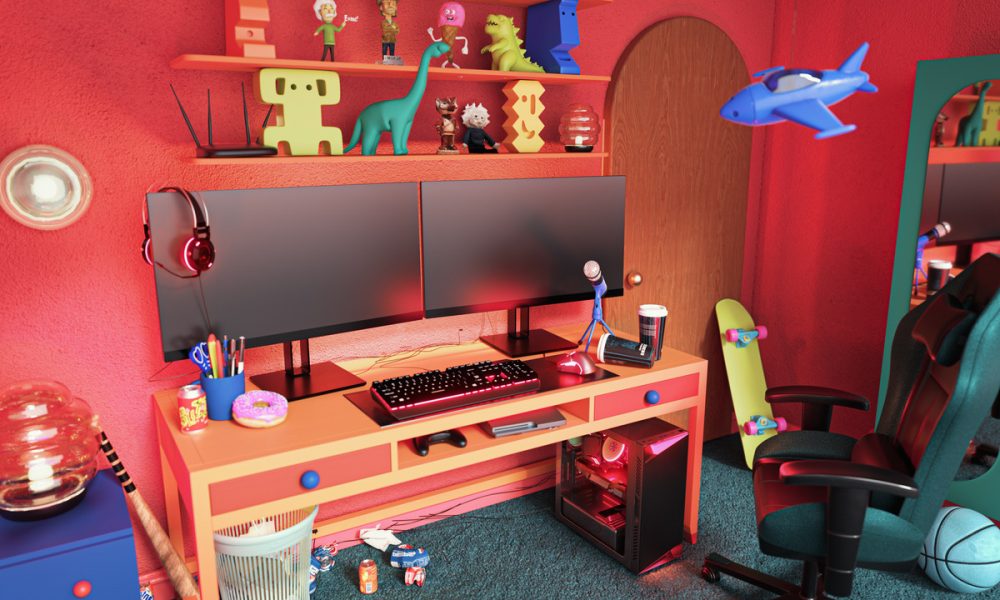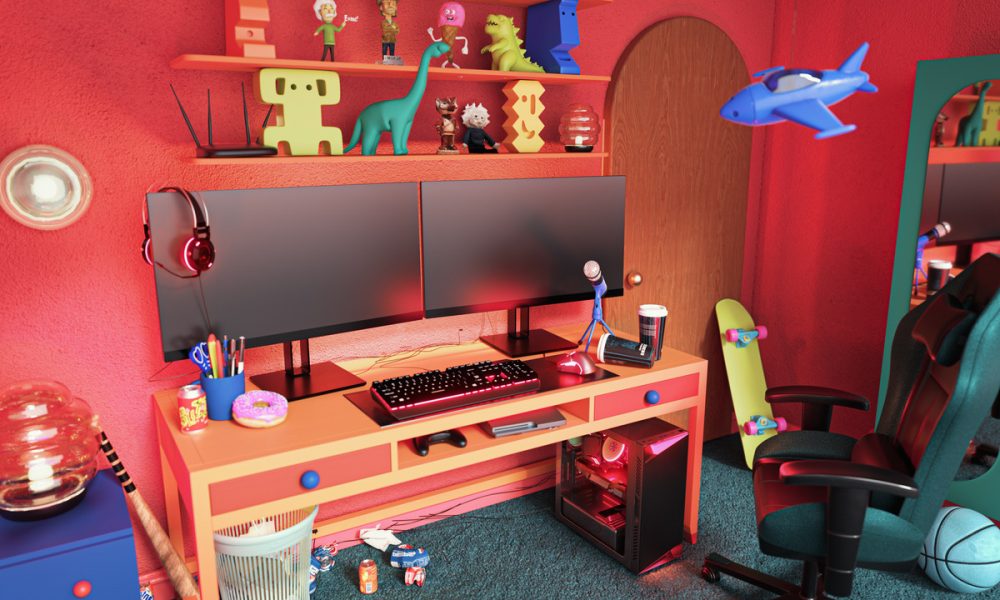 Let's face it, we've all got an idea of our dream games room. Whether it's decked out with vivid LEDs, kitted with the highest tech, or the perfect gaming cave to hang with all your friends, we've all got our own style and taste.
Have you ever sat down and thought, 'I wonder what sort of set-up Chandler Bing, Bart Simpson and Morty Smith might have if they were gamers?' Well, finally, our prayers have been answered.
In this article, gaming experts have reimagined five iconic TV rooms with everything they need for the perfect gaming experience.
The Simpsons: Bart's Bedroom
When Bart hangs up his skateboard and has finished terrorising the people of Springfield, he kicks back with some gaming. Did you know Bart wasn't just a recreational gamer?
In season 30, Bart's Esports team, and their coach, Homer, travel to South Korea to compete in the world championships. The episode was fittingly called 'E my shorts'.
So, it's understandable that Bart's gaming setup is no joke; with both a PC and a console, two large screens and ambient lighting, the room checks all the boxes. Bart has a serious gaming setup.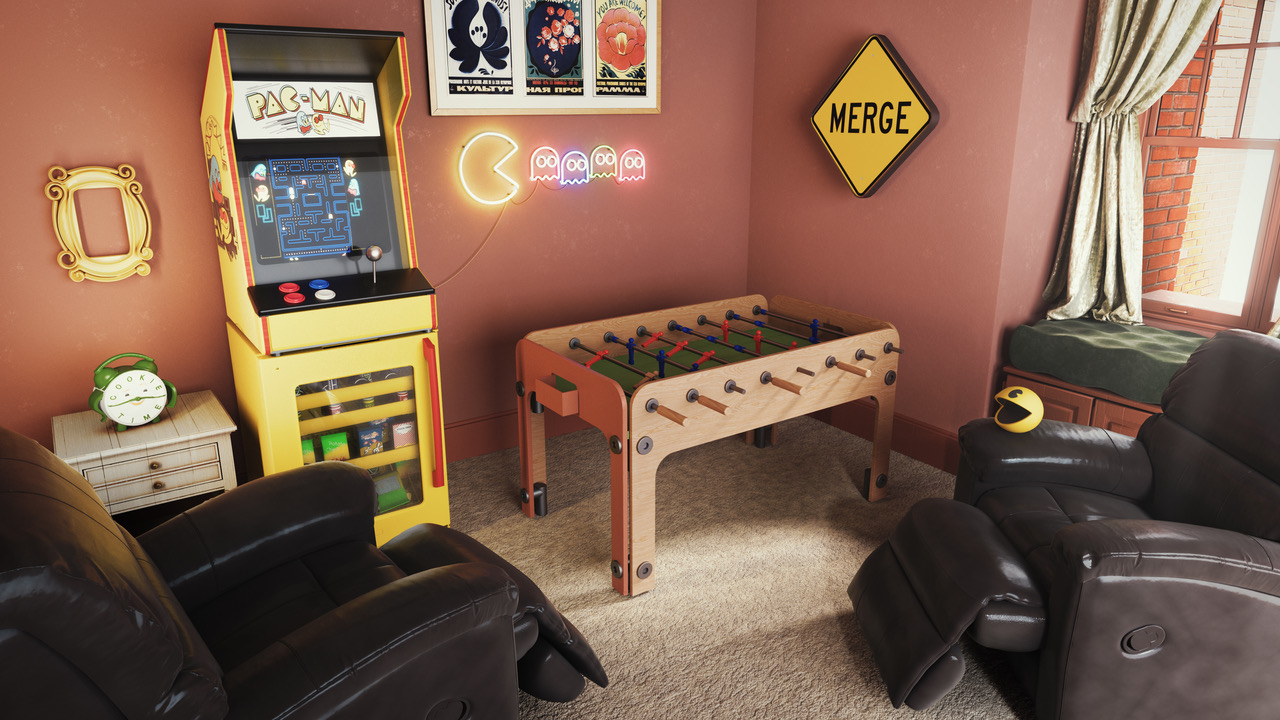 Friends: Monica and Chandler's Apartment
The next stop is in New York, and we're sat in Monica and Chandler's apartment. After Rachel announced she was moving in with Ross once again, a heated debate fired up about what to do with Monica's "beautiful guest room".
After much deliberation, Monica finally agreed to give Chandler his long-awaited games room – complete with the foosball table, Ms. Pacman, along with a small cooler and the Barcaloungers, it's the perfect man-cave for J-Man and Channy.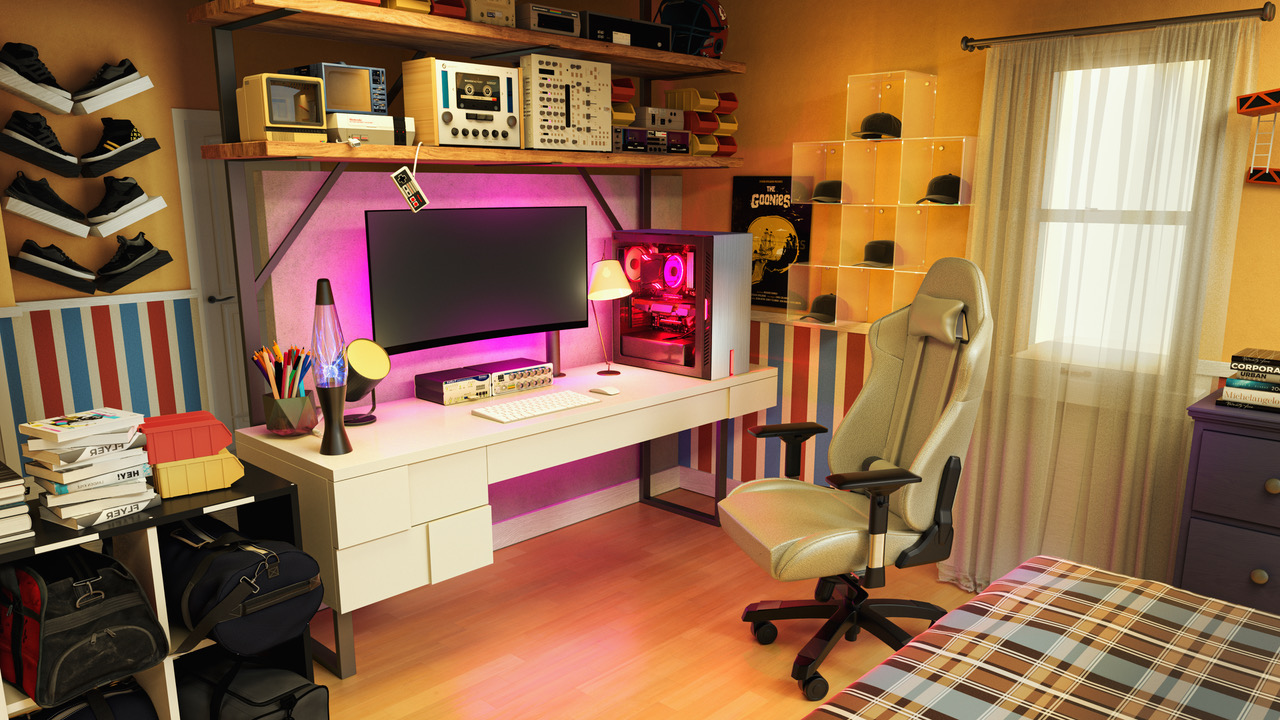 On my Block: Jamal's Workstation
From the east coast to the west, this is Jamal's workstation in LA. This hat and sneaker fanatic has kitted his space with vivid LEDs and an ultra-wide monitor perfect for gaming and rewatching The Goonies with Ruby, Cesar, Monse, and Jasmin.
Throughout On My Block, Jamal is fixated on finding the Roller World money and figuring out the lucrative Lil Ricky, which is why his space is organised and minimalistic. How's he going to carry out investigative work with clutter everywhere?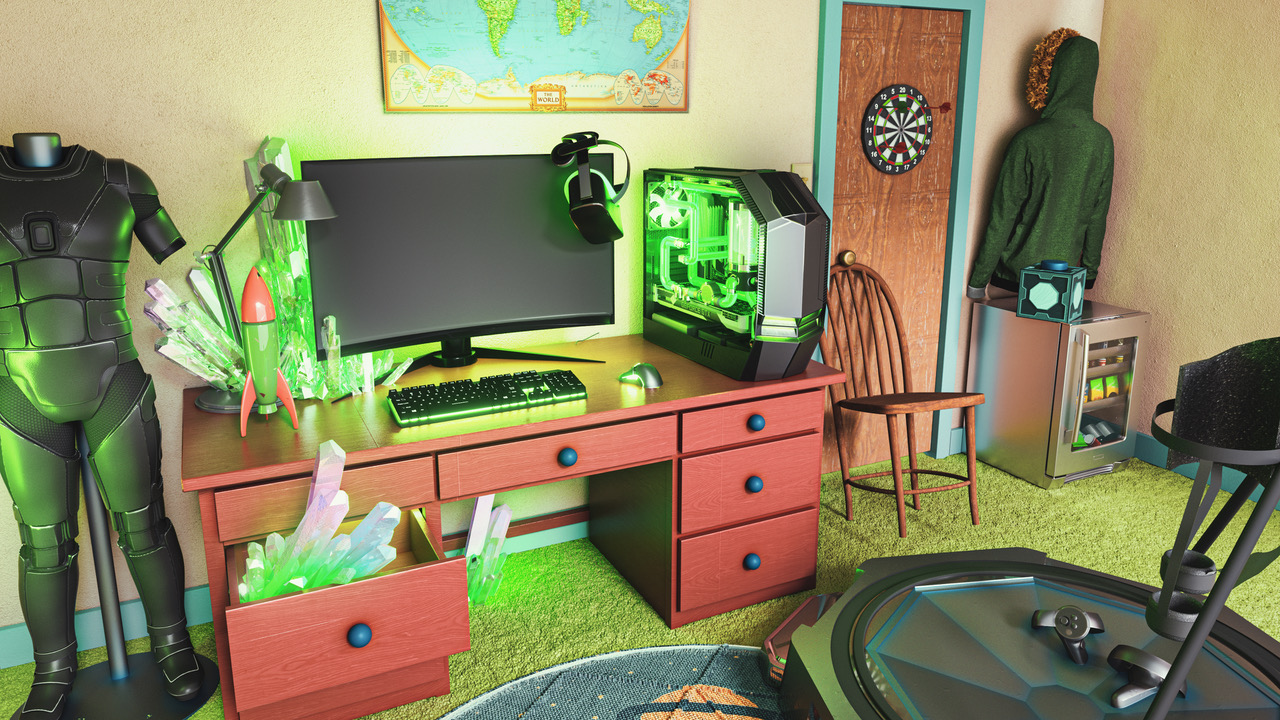 Rick and Morty: Morty's Bedroom
Since Morty is constantly being dragged into danger-filled missions with his grandad, Rick, what better way for this thrill-seeking teenager to play computer games than a virtual reality haven?
With a VR bodysuit, treadmill, and headset, Morty can now fight all his feared villains from the safety of his bedroom. Did you know there's even a Rick and Morty VR game, 'Rick and Morty: Rick-ality', meaning you can travel on adventures with the grandad and grandson duo too.
Morty is not messing around with his gaming PC either. A water-cooled system lit up in the same green as Rick's portals mean Morty will never have to worry about it overheating. And he has top-tier gaming RAM too, so he never has to worry about lagging gameplay.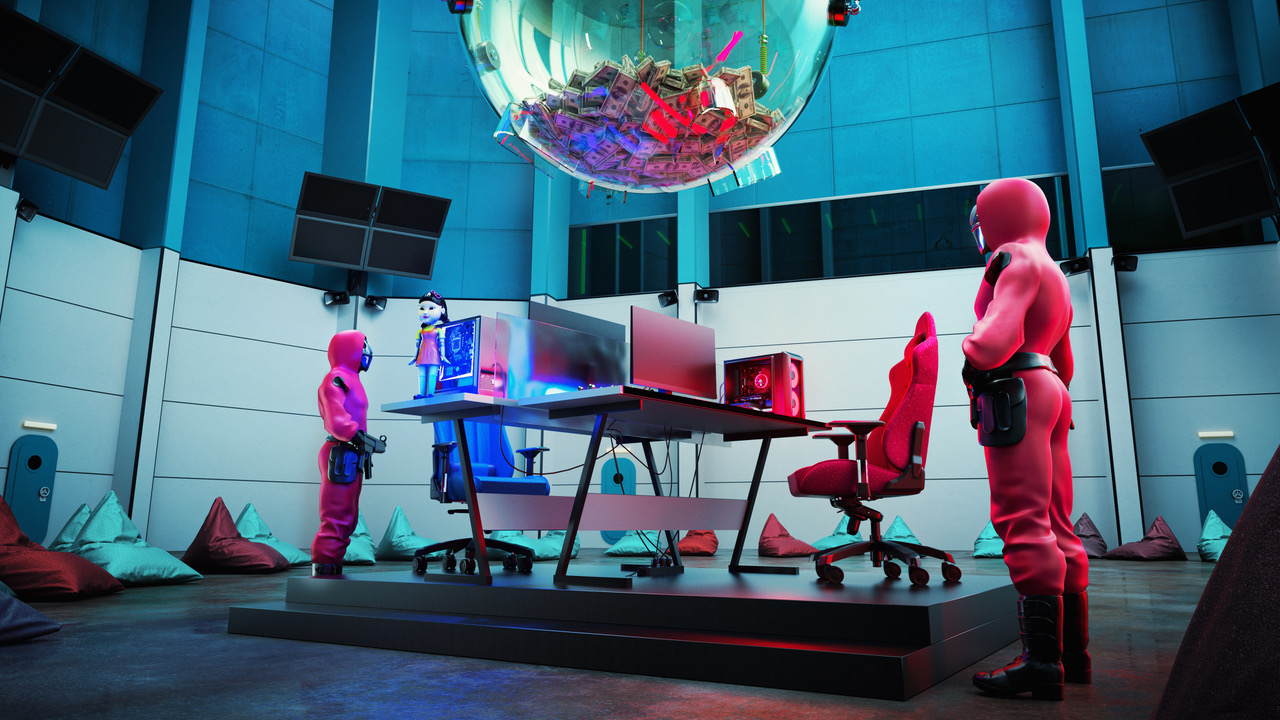 Squid Game: The Players Room
Last but not least, we head to the world of the South Korean hit TV show, Squid Game. This show certainly had many of us on the edge of our seats – 142 million of us in just the first four weeks of release, to be specific.
This gaming setup is in the player's dorm and looks to replace the final challenge with a head-to-head PC duel. Gamers will undoubtedly feel the pressure in this room, especially knowing the consequences of losing. But the players are in safe hands when it comes to their equipment; with top-notch cooling systems, they'll rest assured they won't be faced with any lag.
Have you been inspired?
All the characters have their own unique gaming room setup, as you've seen across these TV shows. If you're looking to give your gaming rig an upgrade or makeover your space, steal some inspiration from these spaces, or reimagine one from your favorite show. And make sure your gaming memory matches your setup with our Ballistix RAM or high-performance SSDs.