It's been five years since my last Star Wars round-up. Previously, I ranked all Star Wars games across all consoles old and new. This time I am focusing on the mightly Xbox and mixing in all the new games, with all the classics that have been released the various iterations of the console. So let's get started…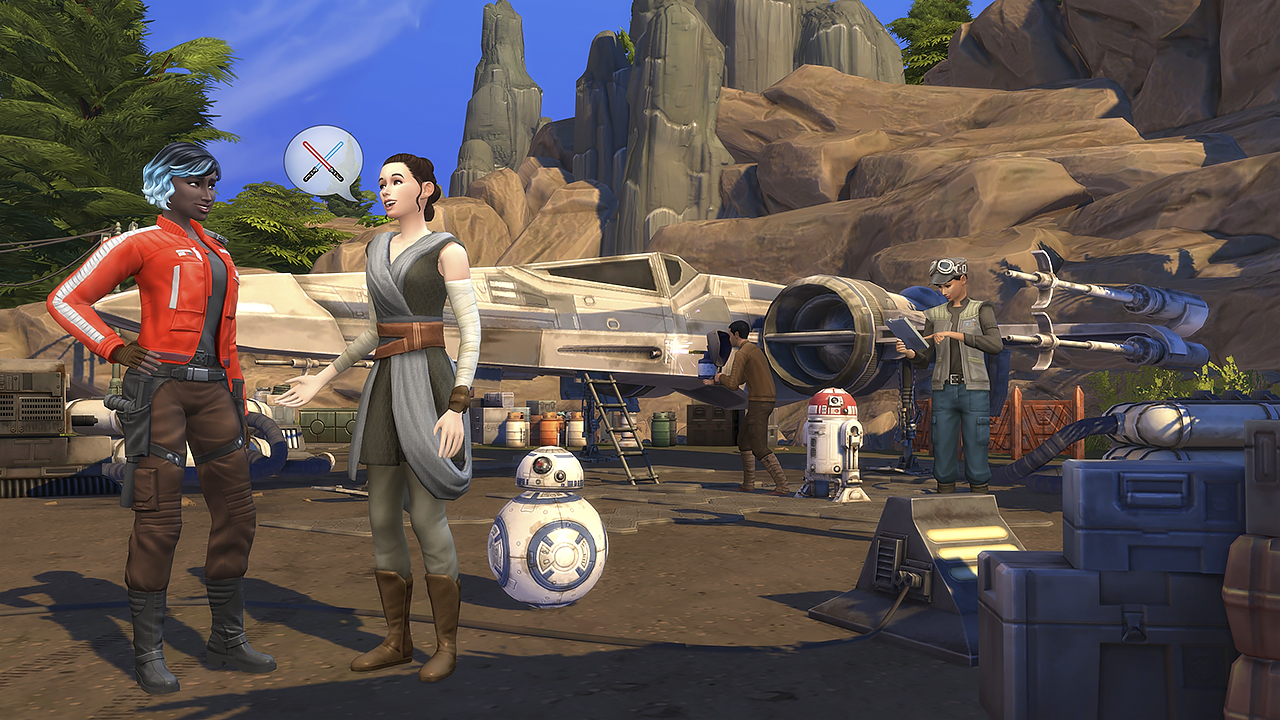 10. The Sims 4 Star Wars: Journey to Batuu
OK, so the SIMS isn't a Star Wars game but the Journey to Batuu add-on is officially licensed, created by EA and actually has a pretty decent story. The epic space battles and adventuring across the galaxy have been put on hold whilst you focus on socialising the Planet of Batuu. Player-created avatars can choose to help the First Order or side with the resistance whilst exploring the varied locations on offer. From the Millenium Falcon to bustling cantinas, your player completes missions and engages with characters to gather valuable intel. After a hard day's spying, you can then return home and decorate it in a plethora of Star Wars inspired decor.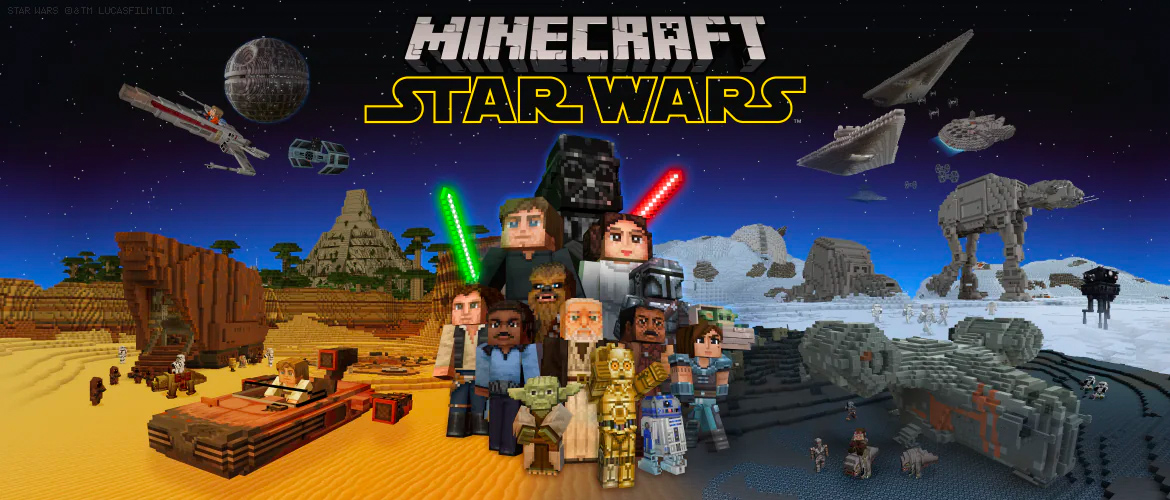 9. Minecraft – Star Wars Edition
Again, not actually a Star Wars game, but once you have added the Minecraft Star Wars DLC to your favourite block-building game, it is instantly transformed into a Star Wars sandbox that you
can create and enjoy your own adventures. The pack contains content from A New Hope, The Empire Strikes Back, Return of the Jedi, and The Mandalorian across 12 different planet dioramas. This DLC includes a map, a skin pack, a full bespoke texture set, mobs and items reskins, UI treatment, and even a licensed soundtrack. The lack of the cantina band song is a big letdown.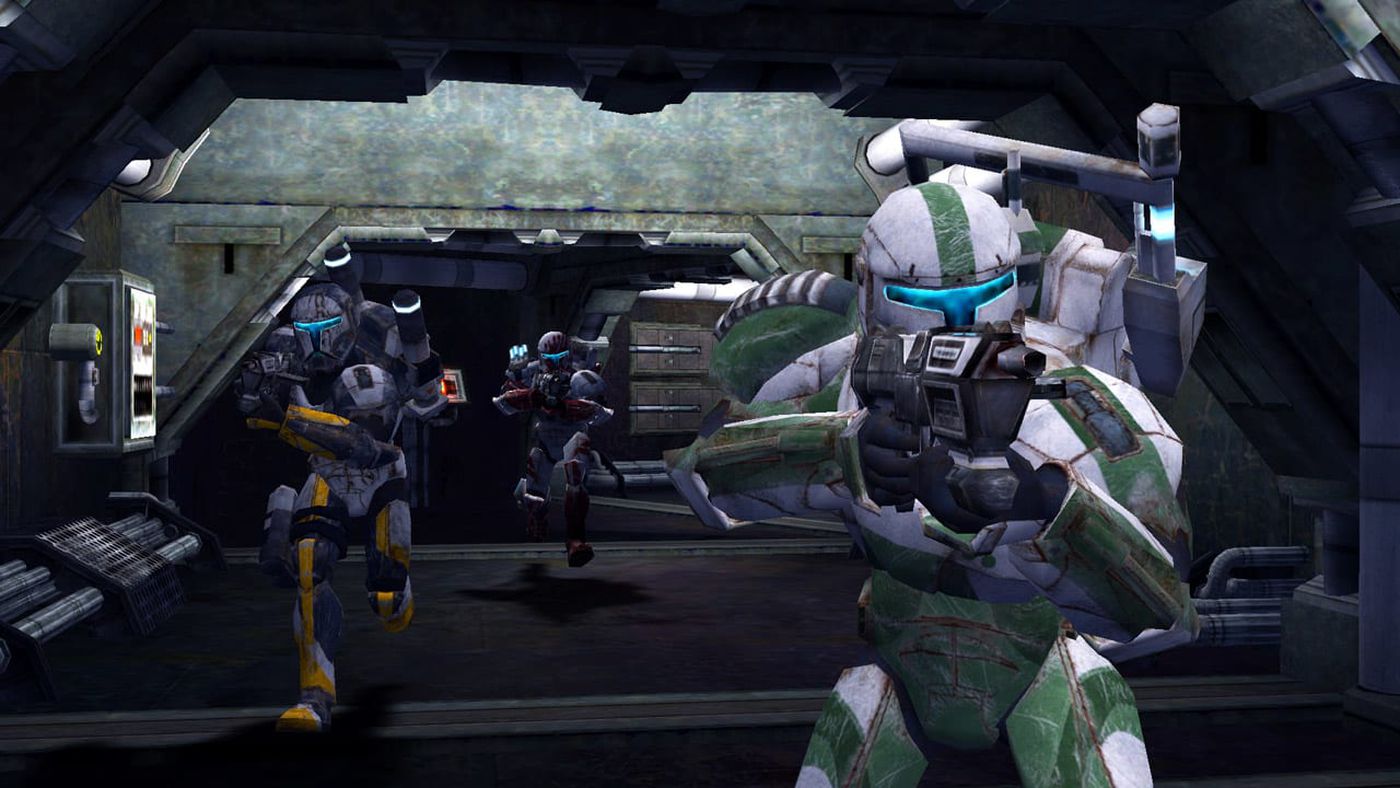 8. Star Wars: Republic Commando
Out on the original Xbox and now backward compatible, Republic Commando had a major impact on how the clones were portrayed in the Clone Wars cartoon series. In a strange twist, the game was a clone of the then-popular Ghost Recon games and borrowed heavily from Halo. Whilst it didn't match these games in terms of quality it did offer players a gritty squad-based shooter packed full of additional law around the troops themselves.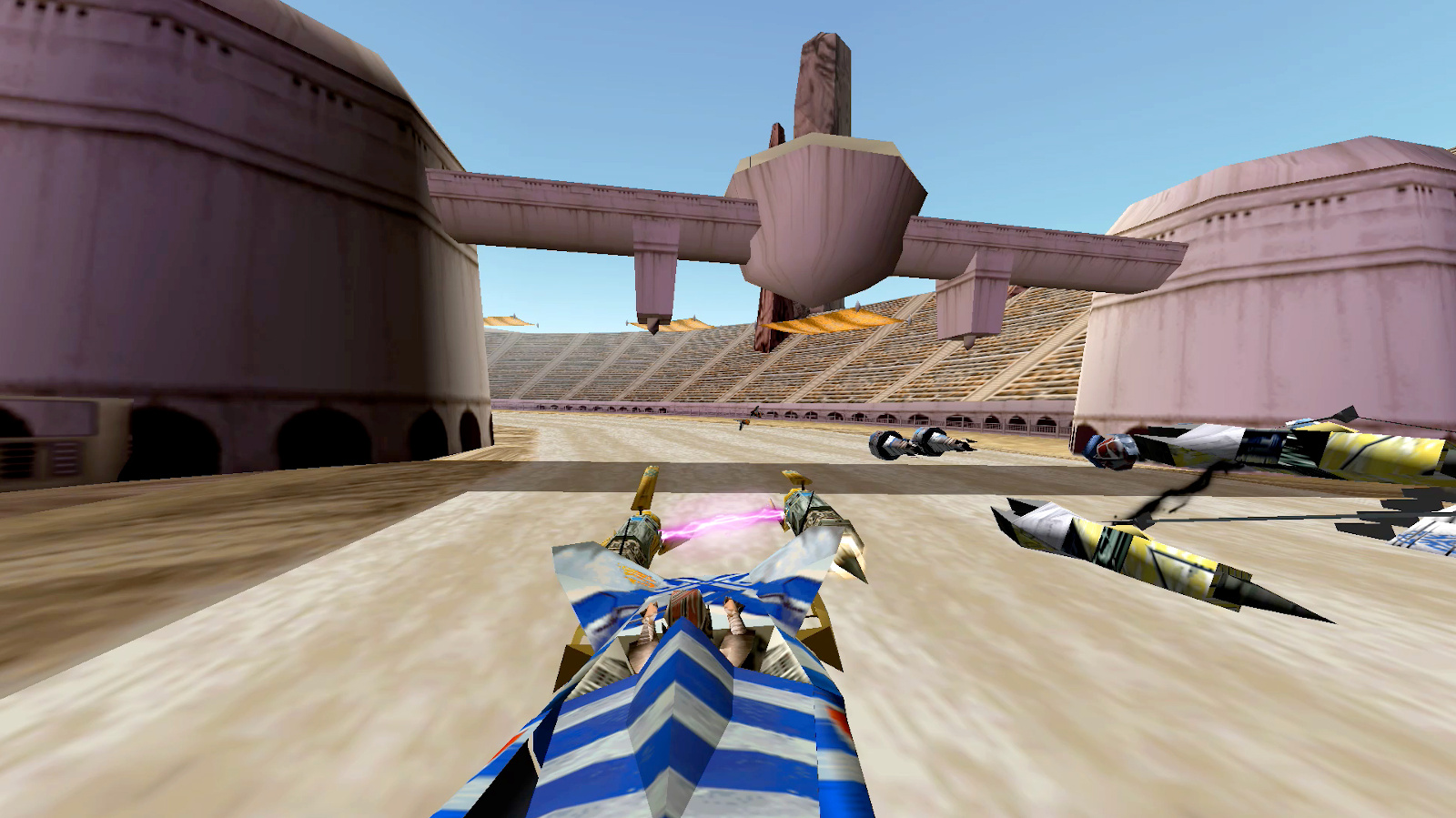 7. Star Wars Pod Racer
One of the best sequences of Star Wars Episode 1 has to be the Pod Race and both big and little kids alike wanted to try it out. The arcades may have had the definitive version, but the home consoles version was still plenty of fun. The game features all of the racers and racecourses featured in The Phantom Menace. It also adds several new courses and a secret cheat menu for all those retro gamer fans.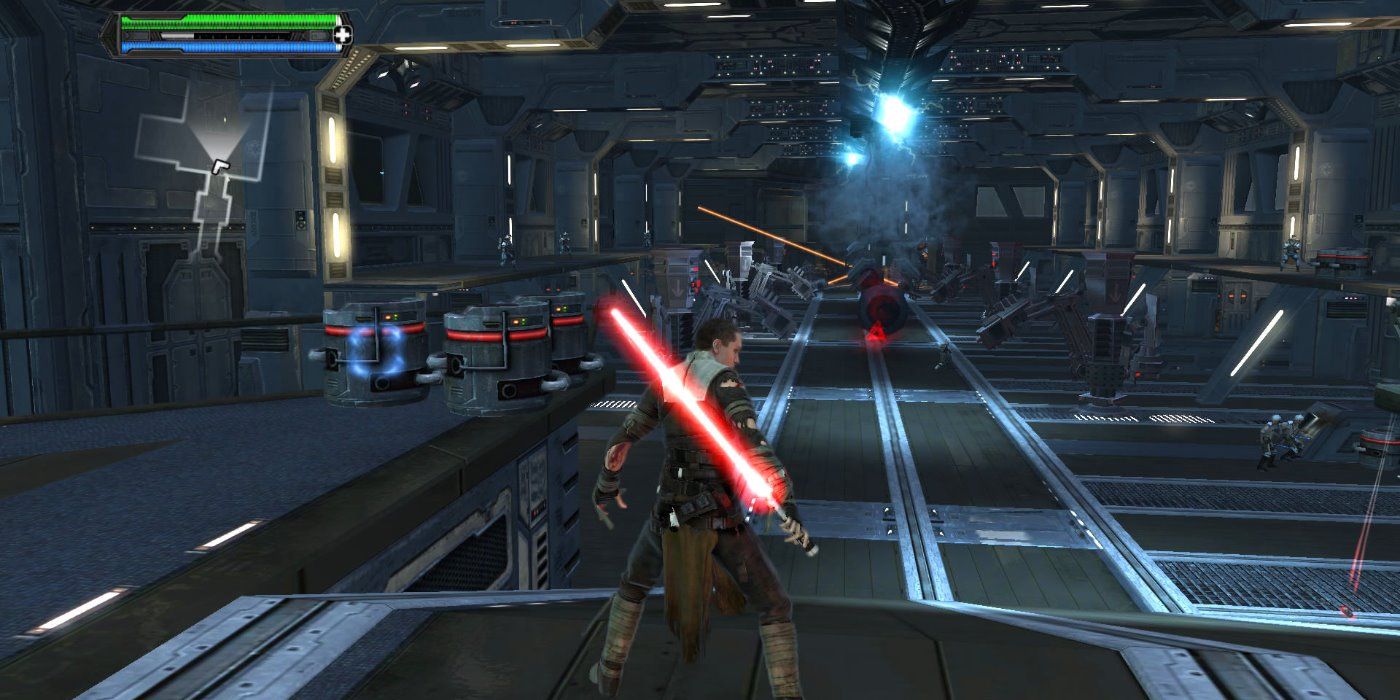 6. The Force Unleashed
Starting at Vader on the Wookie homeworld of Kashyyyk you soon realise that you are an unstoppable power able to fling Wookies with force powers at will… and it feels pretty good. Then you are ripped away from this ultimate power to take the mantle of his secret apprentice. At this point, the game difficulty is cranked up as you need to learn new powers and unlock abilities through the story. The Force Unleashed isn't a movie tie-in or a spinoff but covers whole new ground spanning the timeframe between Episodes III and IV. A must for any Star Wars lore fans.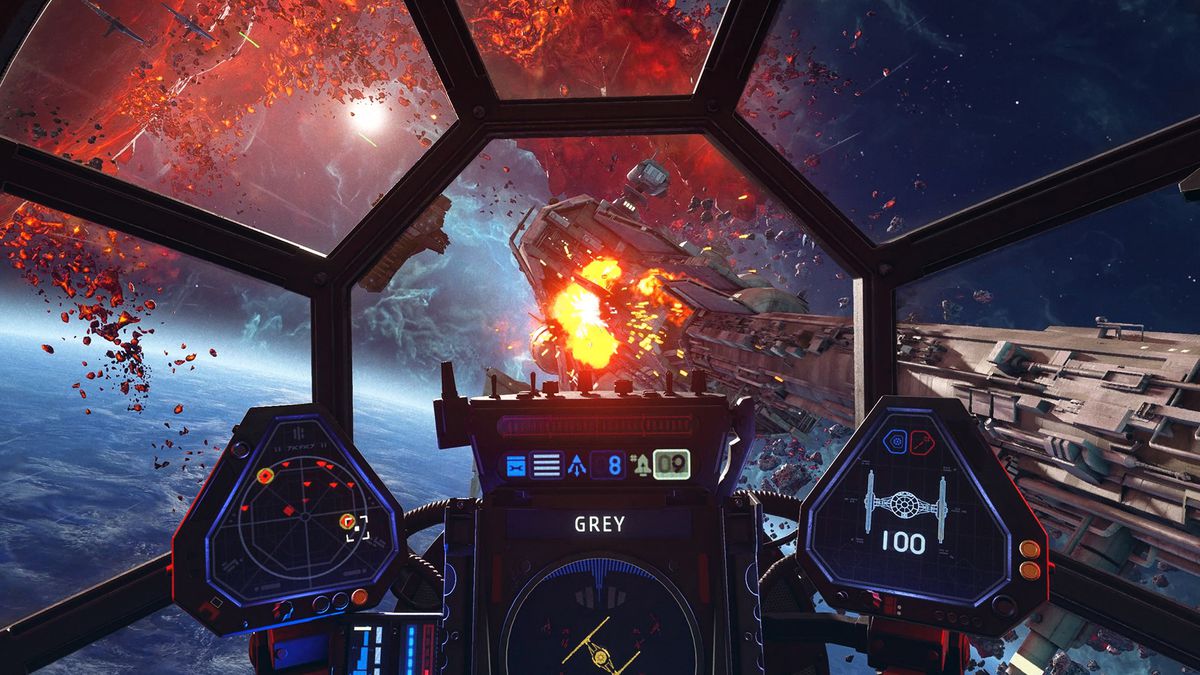 5. Star Wars: Squadrons
Star Wars: Squadrons was released in 2020 and was immediately lauded for being a fresh and enjoyable update of classic Star Wars sims like X-Wing, TIE Fighter, and X-Wing vs TIE Fighter. Flying through space, just above the hull of a Star Destroyer in a Tie Fighter, ready to shoot your X-Wing target is an exhilarating experience unlike anything else I have ever played. Star Wars: Squadrons is one of the best things to come out of Star Wars in the past few years. It may be a bit of a one-trick pony, but it executes that one trick immensely well.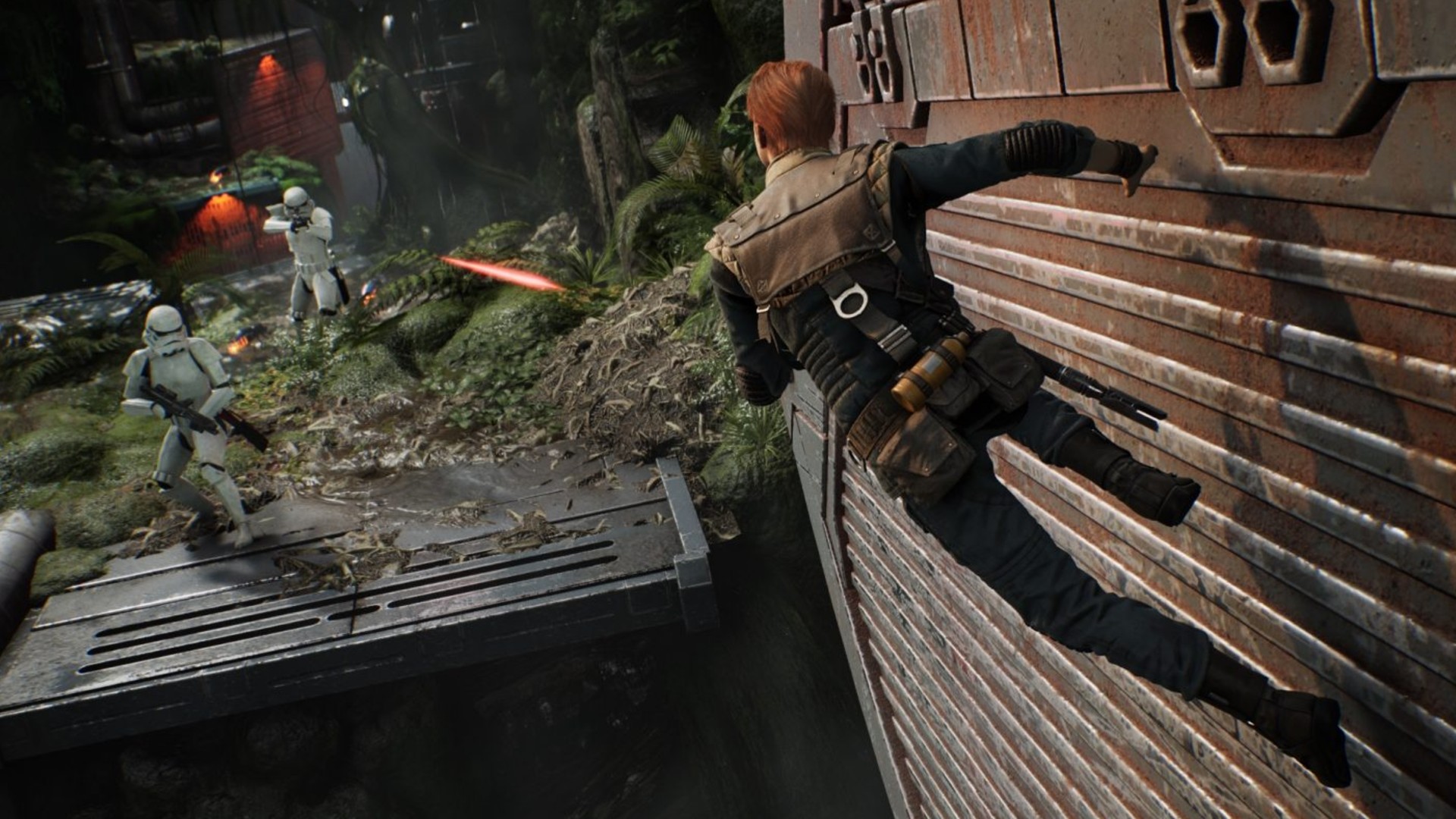 4. Star Wars Jedi: Fallen Order
Star Wars Jedi: Fallen Order takes place 5 years after the events of Star Wars: Episode III – Revenge of the Sith and follows Cal Kestis; a Jedi Padawan who survived Order 66 and has been living in hiding from the empire as a scrapper. However, after an unfortunate encounter with an Inquisitor, Cal is forced to flee the planet with a former Jedi. He is then recruited into her mission to rebuild the Jedi Order as the Inquisitor, The Second Sister, hunts them both. Some levels are better than others and the gameplay is somewhere between Tomb Raider and Sekiro, but the whole experience is very Star Wars.
3. Kotor 1 & 2
Star Wars Knights of the Old Republic (KOTOR) 1 & 2 are BioWare's RPG masterpieces. Both games make up one of the most successful and brilliant Star Wars (and Xbox) game franchises to date. Both have deep entire stories, engaging dialogue, and events have been beautifully written. These games are clubbed together as the sequel constantly references the first game, as well as to other parts of the 'Star Wars universe'. The games play extremely well and, despite some forgivable bugs and long-load times these games are well worth playing.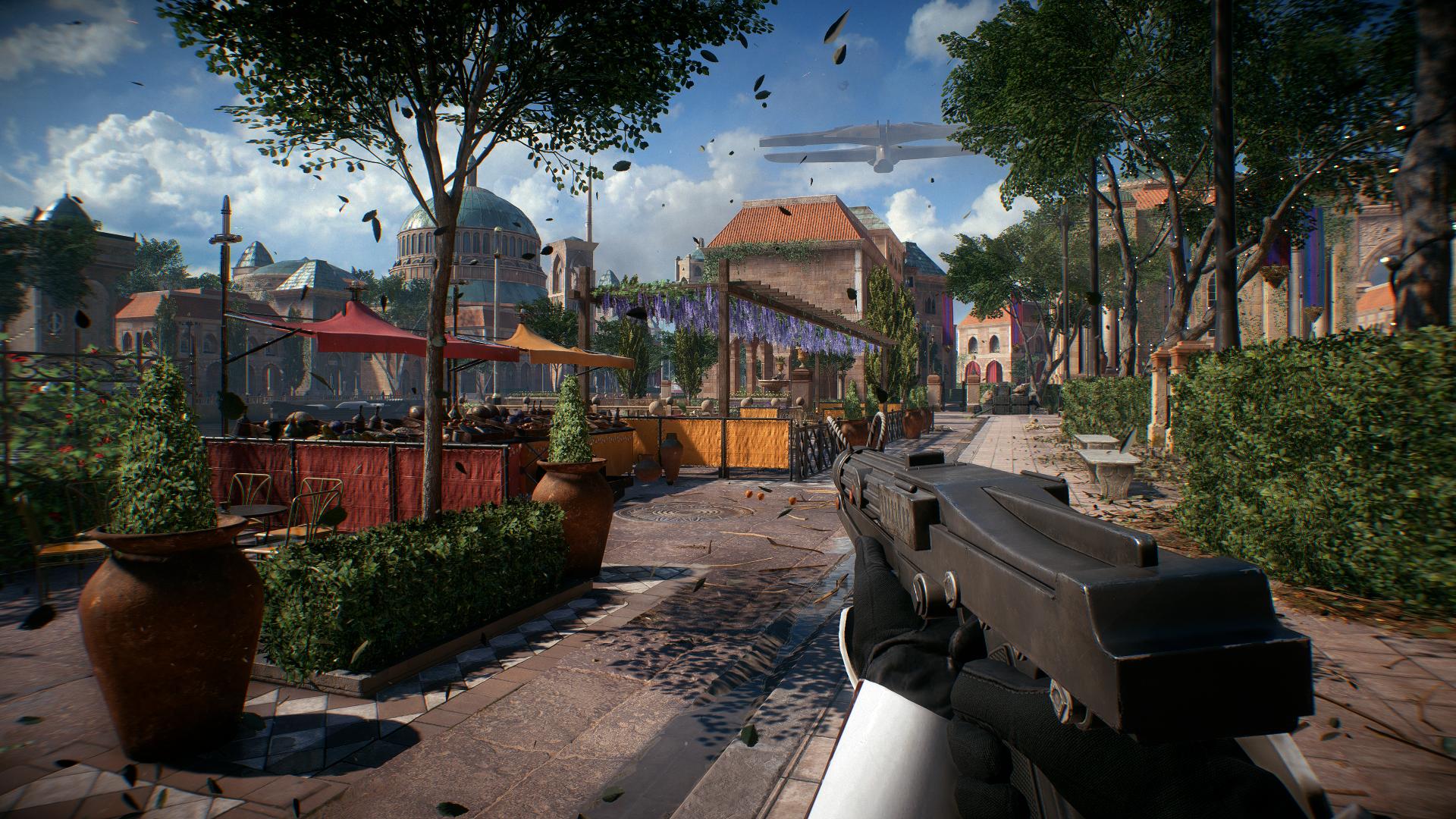 2. Battlefront 2
Whilst the first game laid out the bare bones of the game and boasted some amazing graphics, the expensive season pass and balancing issues needed readdressing. After the initial controversy around Battlefront 2, the devotion and time DICE spent on Battlefront 2 post-launch has led to a fun, content-packed game almost unrecognizable from the original version. Spanning three cinematic eras and a tonne of new game modes this game is still a staple in my collection.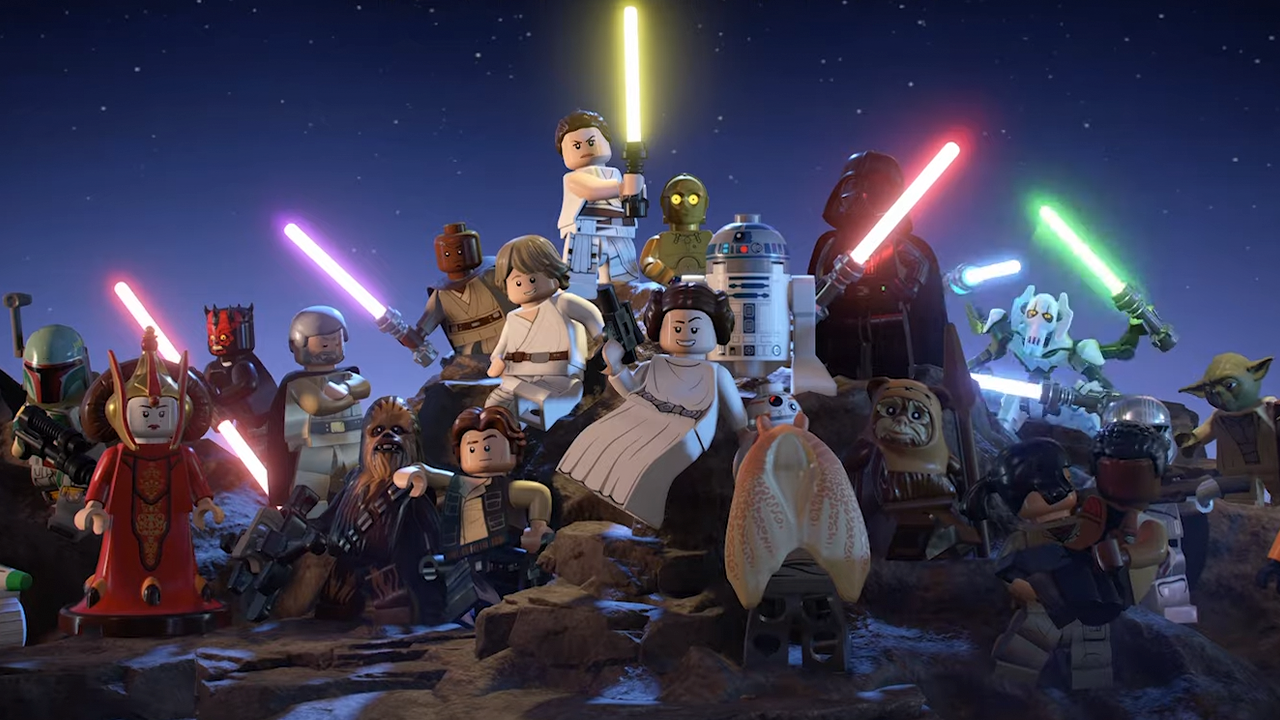 1. Lego StarWars – Skywalker Saga
I have chosen the all-new Skywalker Saga over the Complete Saga mainly because of the new graphics upgrade and the fact you can play through all nine films at your leisure. The whole game will make you smile, mainly because you're watching those classic Star Wars scenes retold as only LEGO can. The latest version is the biggest game Lego has created to date and gives both casual and hardcore gamers a truly epic Star Wars experience with fun at its centre.
What is your favourite Star Wars game? Leave them in the comments below.