My Fantastic Ranch is a cozy cartoon game in which players take on the role of Stable manager of a magical land of mystical creatures. Players must build up a working ranch filled with Unicorns and Dragons earning crystals through lessons and student enrolments. But does My Fantastic Ranch live up to its name, lets find out?
My Fantastic Ranch Review on Xbox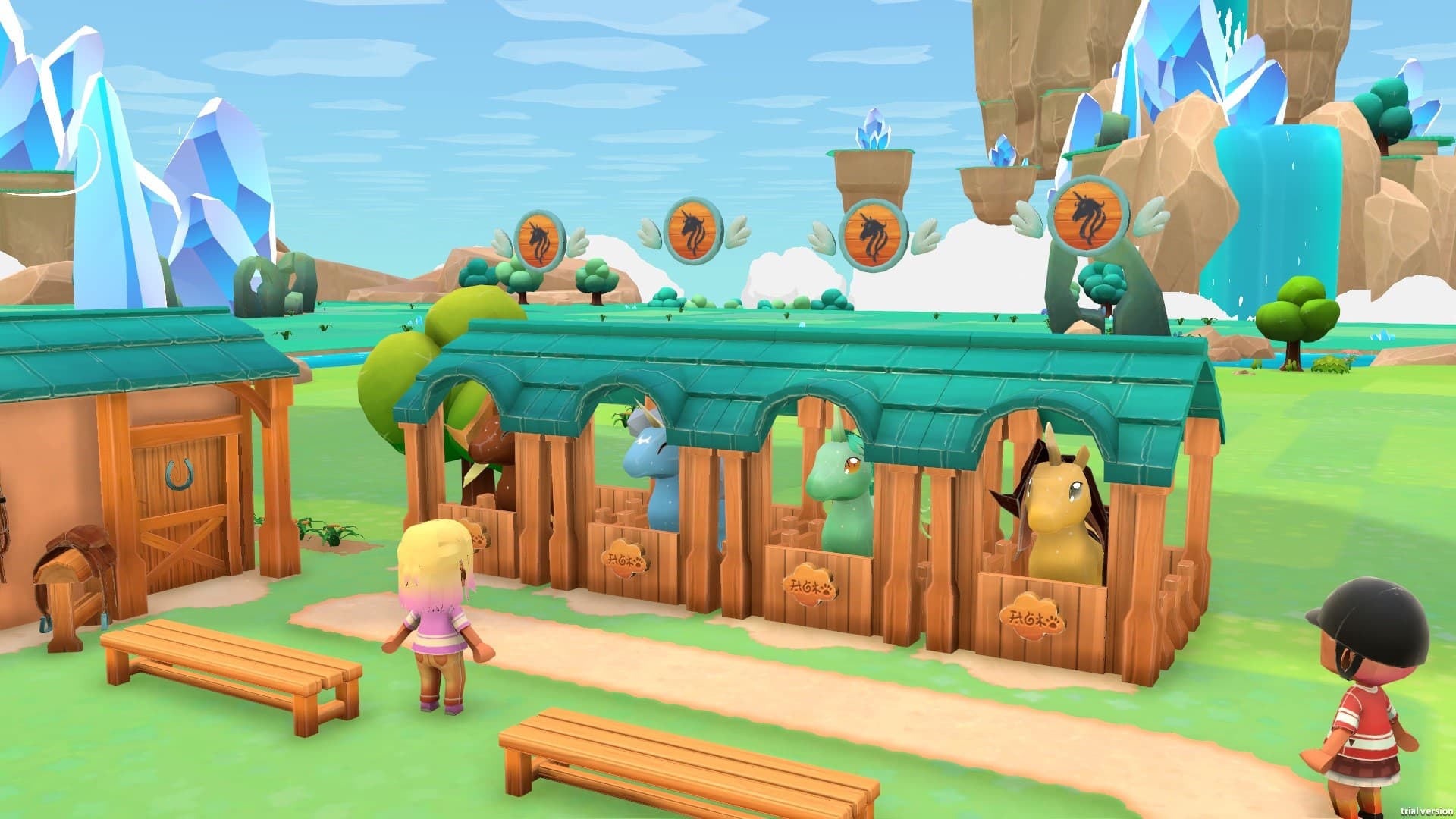 Despite nearly completing the game in two days, I didn't get much chance to actually play the game. My 10-year-old horse-obsessed daughter took control early on and we played it side by side for the next 48 hours. My Fantastic Ranch is a fantastic introduction to the management simulation genre with a generous starting budget and a clear tutorial walking you through your first key purchases from a Tack Room to a Staff Room. Within no time at all, we had a small working Ranch in which we taught visiting students Dressage in one arena and Target Practice in another. As managers, players have access to a variety of buildings, fields, arenas, decorative items, and landscaping options. As money/crystals come in, you place the different fields, add fences and paths and eventually add fountains and additional greenery. Some of the elements required updates, as you couldn't have animals without tack rooms and stables, and you could do lessons without a staff room and enough staff. These elements were always the first priority and adding paths and trees simply fell by the wayside as there was no clear benefit or problem with not using them.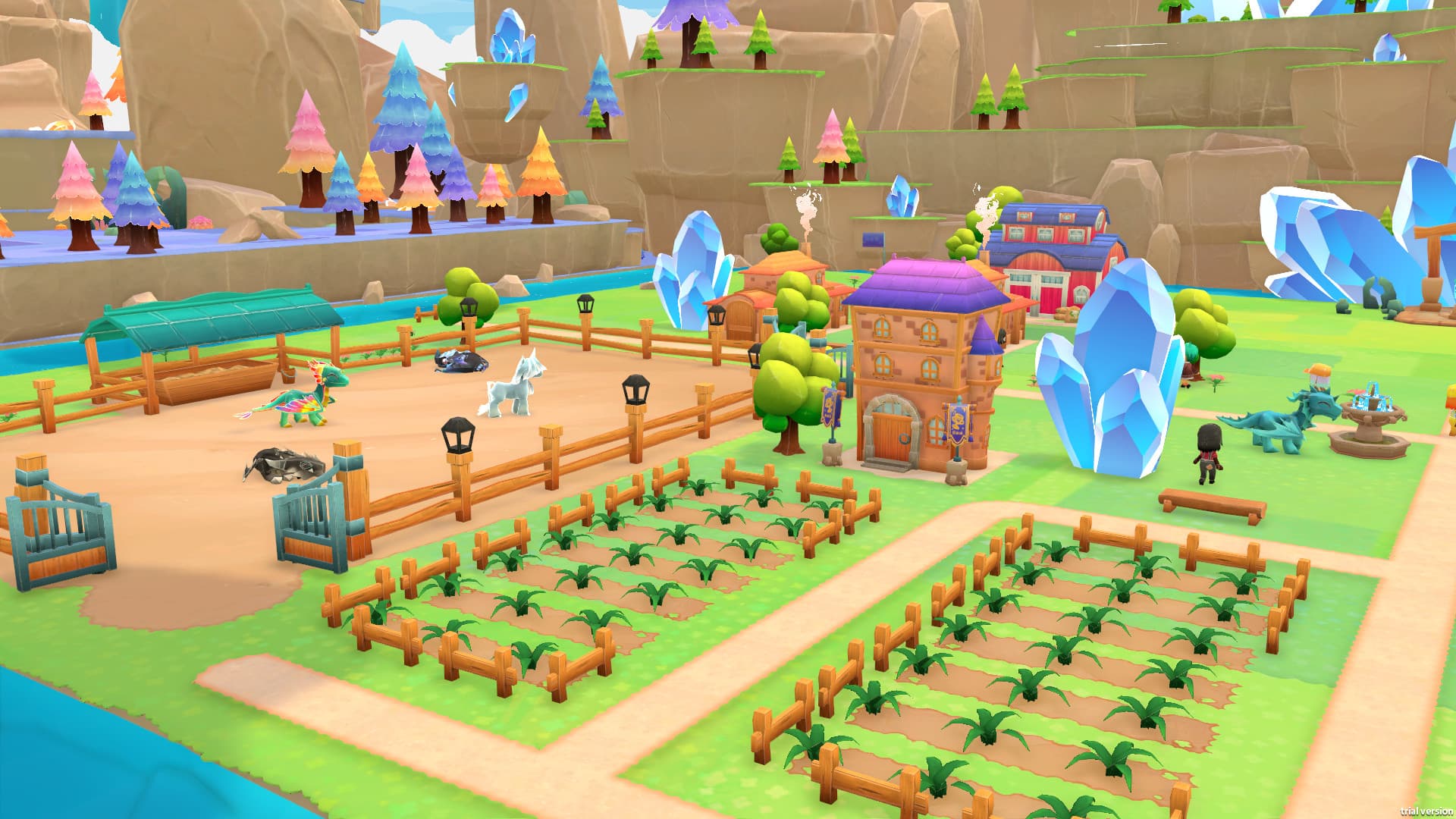 The gameplay is serene and one can move at three different speeds depending on the player. Control is easy to use and whilst the camera control could be a little forced at some points, most players will unlikely notice as they will not be trying to capture the perfect game footage for a review. Outside of the building, players must manage the various lessons, enter competitions (of varying levels) and host royal events. After each major event, the prince and princess unlock a new part of the land for you to grow into. The game moves in weeks, and at the end of each week, you get a report on your profits, expenditure, customer satisfaction, and various other metrics. When Monday comes around, the animal and staff markets are refreshed and you can get three new animals and people. In our case, we took everything as there were no 'bad eggs'. The animals and staff all seemed great, so there was never a reason to pass on them or spend 500 crystals to 're roll' and get different choices. There are a variety of micro-choices in the game that include matching staff and riders to animals, as well as putting the right duos forward in competitions and events, so there is always something to do. Similarly, a series of mini goals appear in the bottom left to keep you on track from starting a lesson with a fire dragon to running 8 circus skills lessons within a given time limit.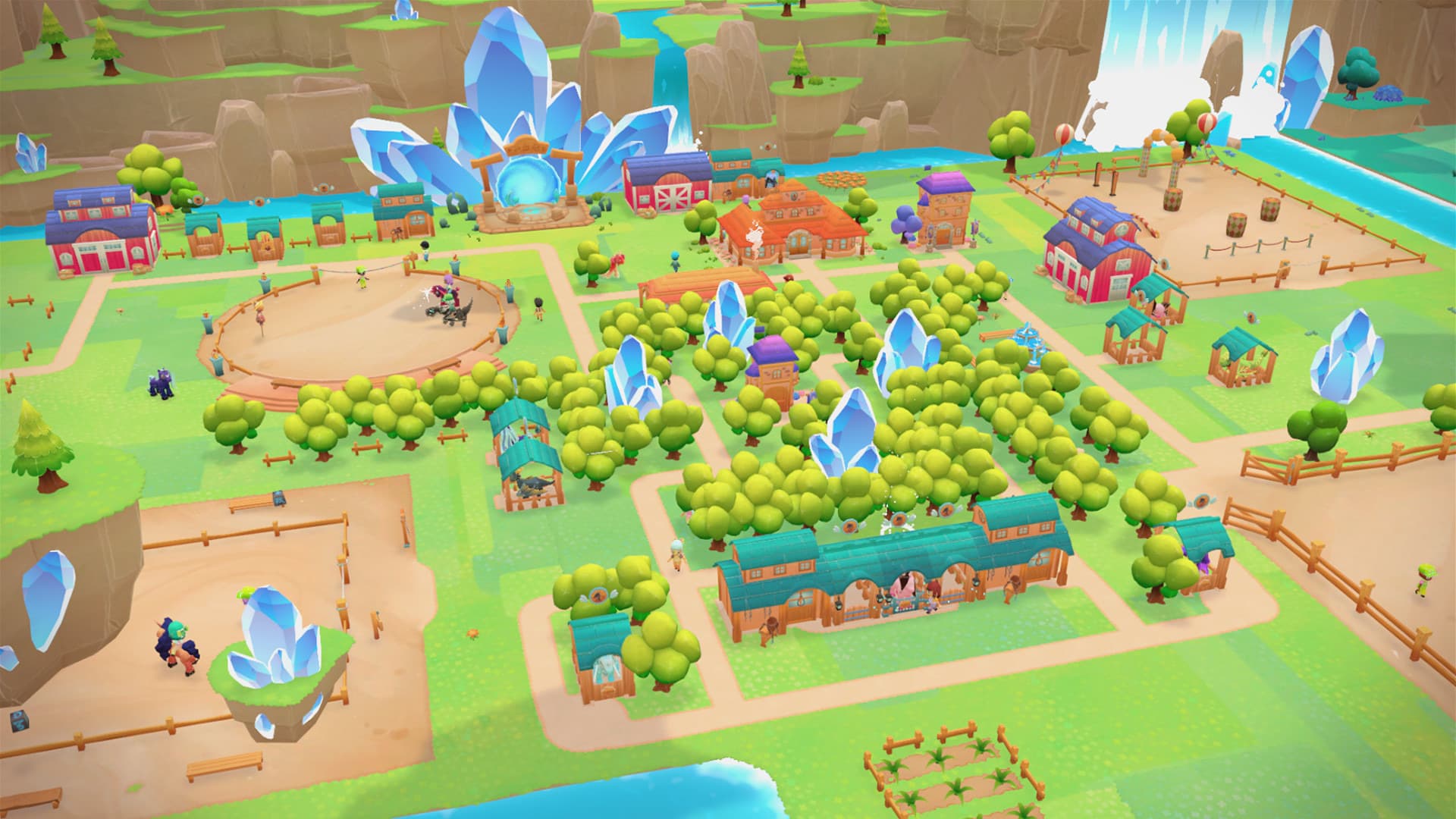 My daughter loves horses but has never really been into unicorns, which I thought might be an issue. However, she loved it and the fact it wasn't horses didn't phase her one bit. By the end of day two we had almost 30 animals, ran weekly competitions, had an on-site school of 26 enrolled students, and had successfully completed three royal events.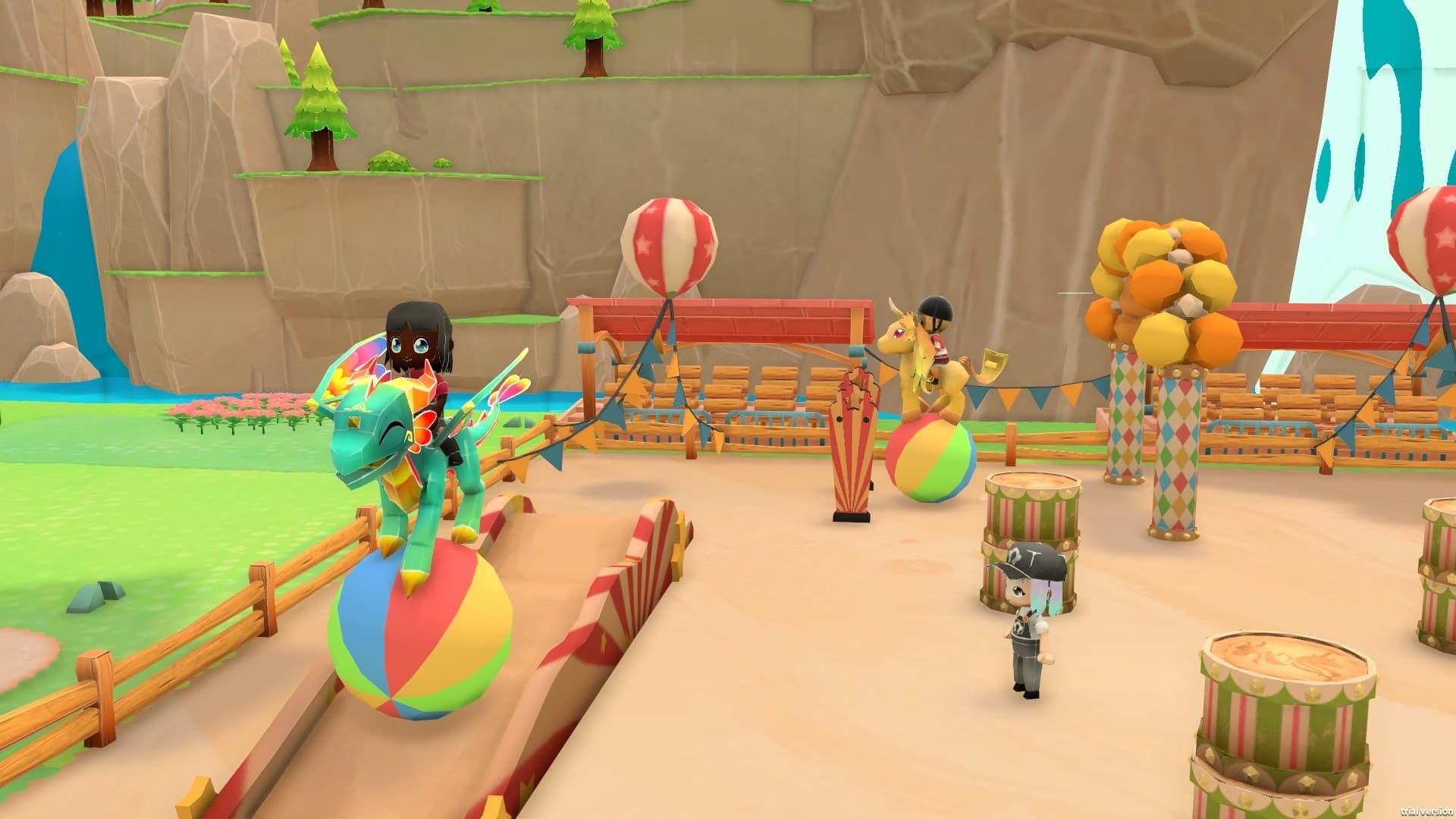 The reports were a nice break to mull over and discuss our progress but there were little to no major challenges to deal with. As an older gamer, I would have liked to see another level of challenges, the naughty animals and timed challenges were good, but a storm never damaged the arenas, the food was never ruined by blight and the staff never upped and quit. If I was to request additional features, I would like to see a Hack Track option to create a hacking option for students and additional buildings such as a cafe (for visitors and students) and even mucking out. Renaming the animals would have also been good as they ranged from Joy Sweet to Quizitle Benari (or something equally complicated to read). But my daughter and I smashed through the main game type on My Fantastic Ranch in 48 hours before starting the second game type of 'Dreamer'. This creative mode unlocks all the items from the start and doesn't require money to build/hire etc. in this mode, My daughter planned out the ranch more and finally got around to using the decorative and natural elements to create her perfect Ranch.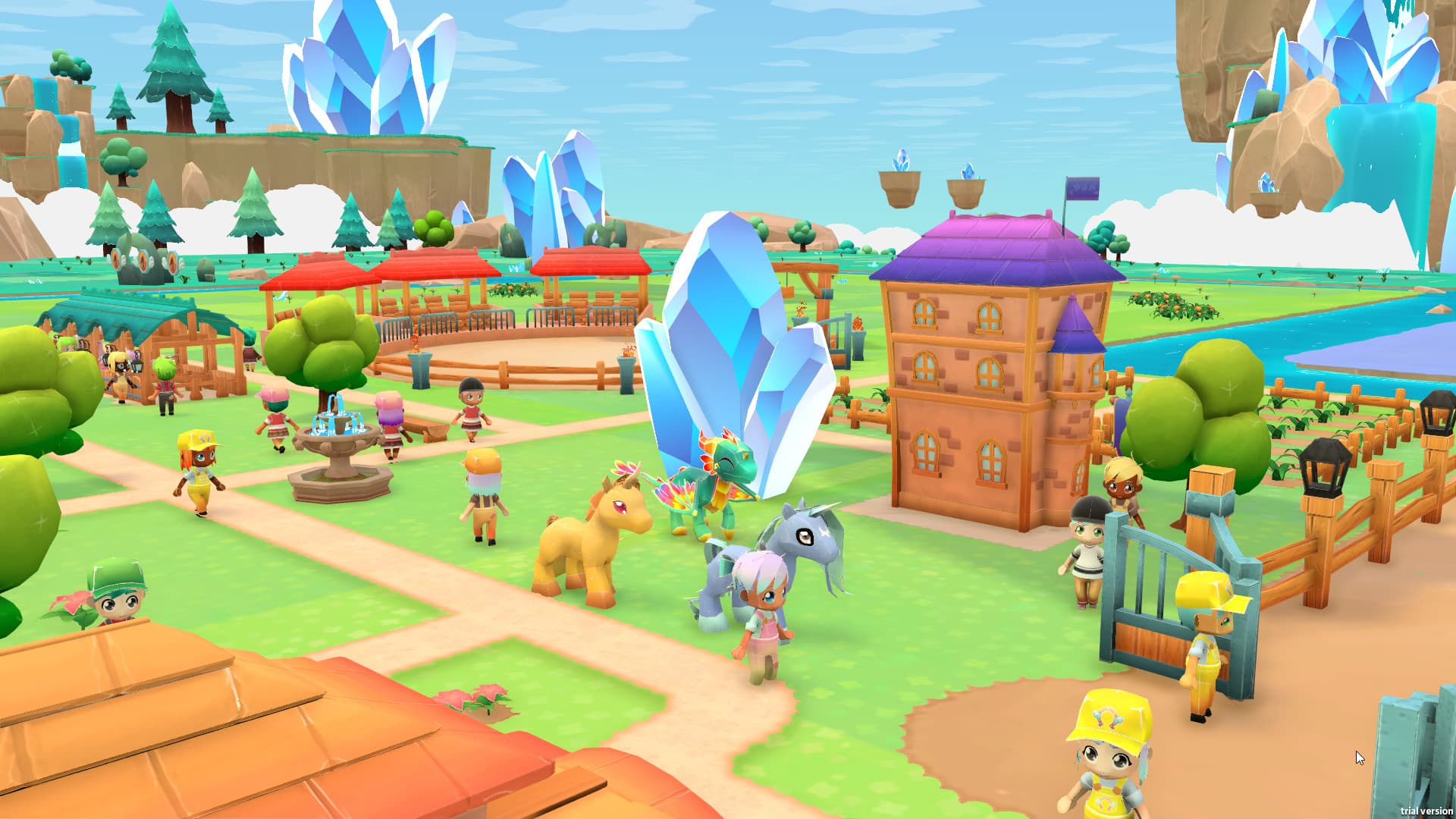 Overall, My Fantastic Ranch was amazing fun for my daughter and me and we enjoyed our time building and managing our little ranch. There are lots to do but also areas to expand. The game is short-lived for experienced gamers but a wonderful introduction to the genre. The graphics work well and the voice acting, despite being very enthusiastic, fitted the game. There is enough complexity to make it engaging and the various challenges to keep you playing until you max out, but there could have been more activities and buildings to further enhance the experience.