If you're a content creator looking for reliable and versatile microphone support, the Joby Wavo Boom Arm is a must-have in your setup. This boom arm is made of a mix of high-quality materials such as aluminum, stainless steel, and ABS plastic, making it a sturdy and durable addition to your workspace. At only £87 or $99, this is a great bit of kit.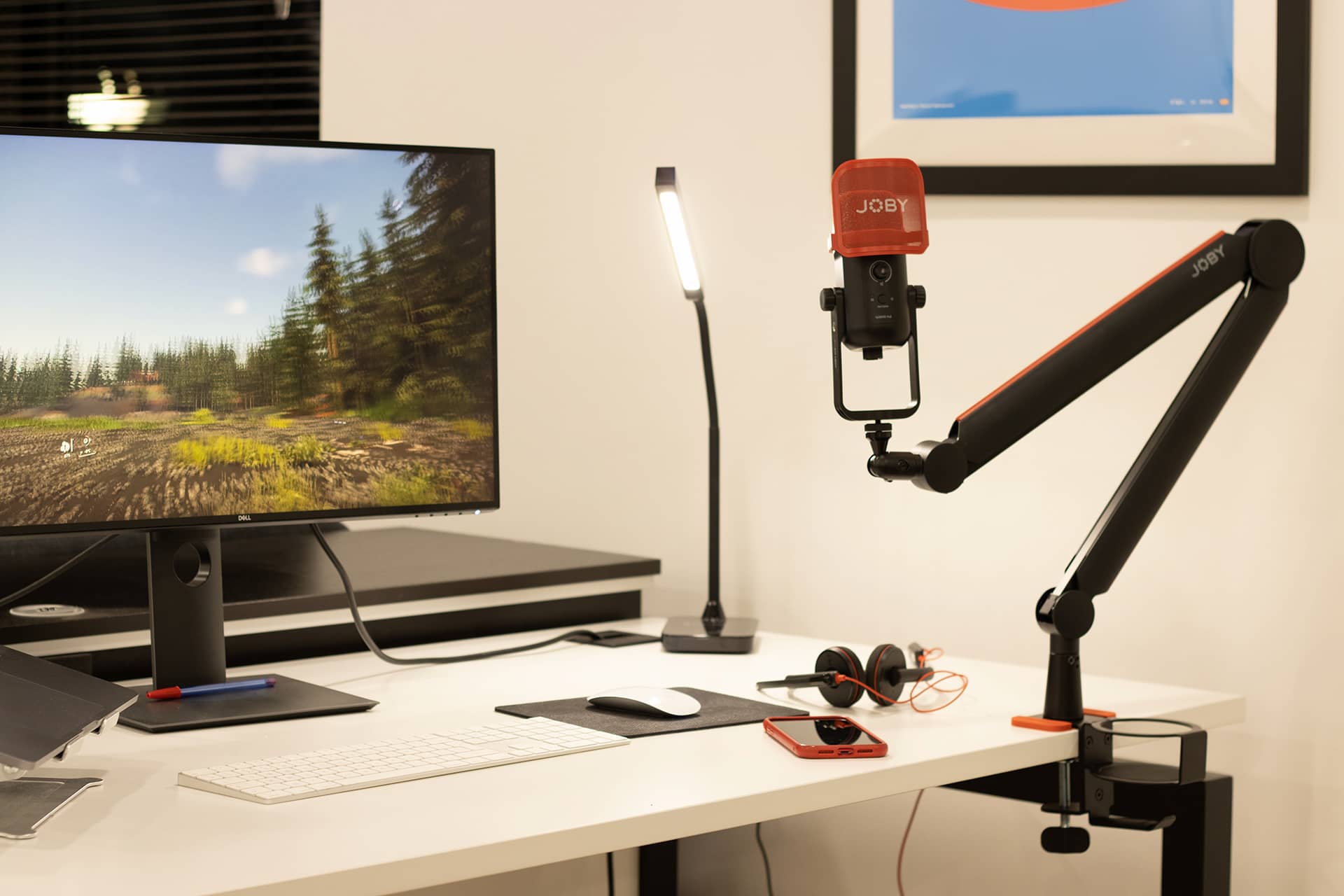 The Wavo Boom Arm is easy to set up and connect to your desktop, thanks to its g-clamp style bracket and winged tightening screw. It also comes with a universal ball head with a 1/4-inch thread, and adapters for both 3/8-inch and 5/8-inch threads, ensuring compatibility with all types of microphones and accessories. With a maximum safety payload of 1kg, you can be confident that your equipment will stay in place while you work. The arm feels sturdy and when removing the mic, it was great to see the arm stay in position. Many mic arms have quite a spring on them, especially when removing the heavy mic head.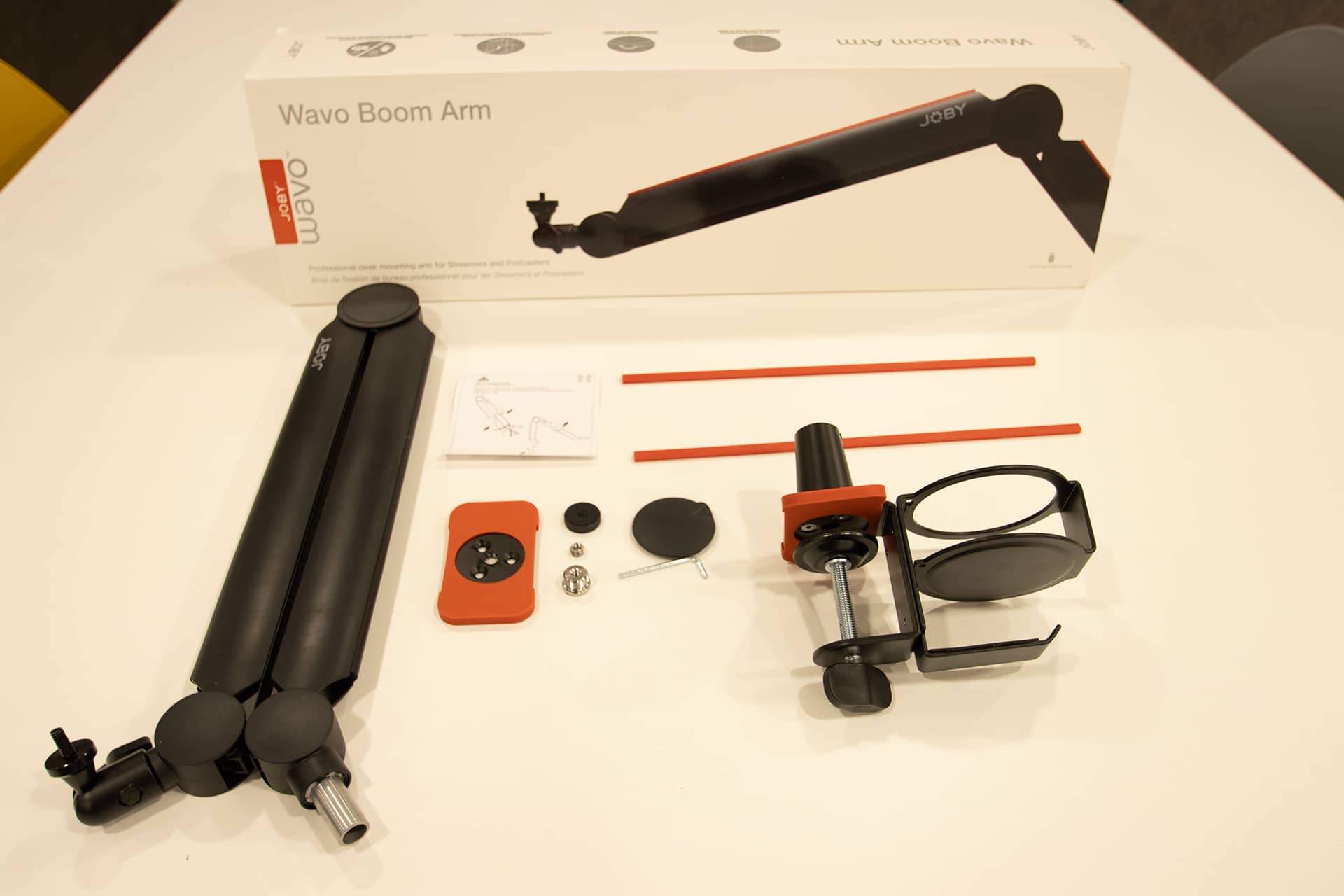 One of the standout features of the Wavo Boom Arm (apart from its red colouring) is its cable management system. The arm has an integrated cable management slot that keeps your cables tidy and discreet, with red and black strip covers included for customization. This not only helps keep your studio organised, but also contributes to the overall aesthetic of your games setup, office, or home studio.
A fantastic surprise was the fact that the Wavo Boom Arm also comes with some bonus accessories, including an Allen key, cup holder, headphone holder, and table grommet, to make your content creation experience even better. The arm's rubber-protected desk mount has a unique cup and headphone holder, so you can keep your drinks close at hand and your headphones ready for the next day.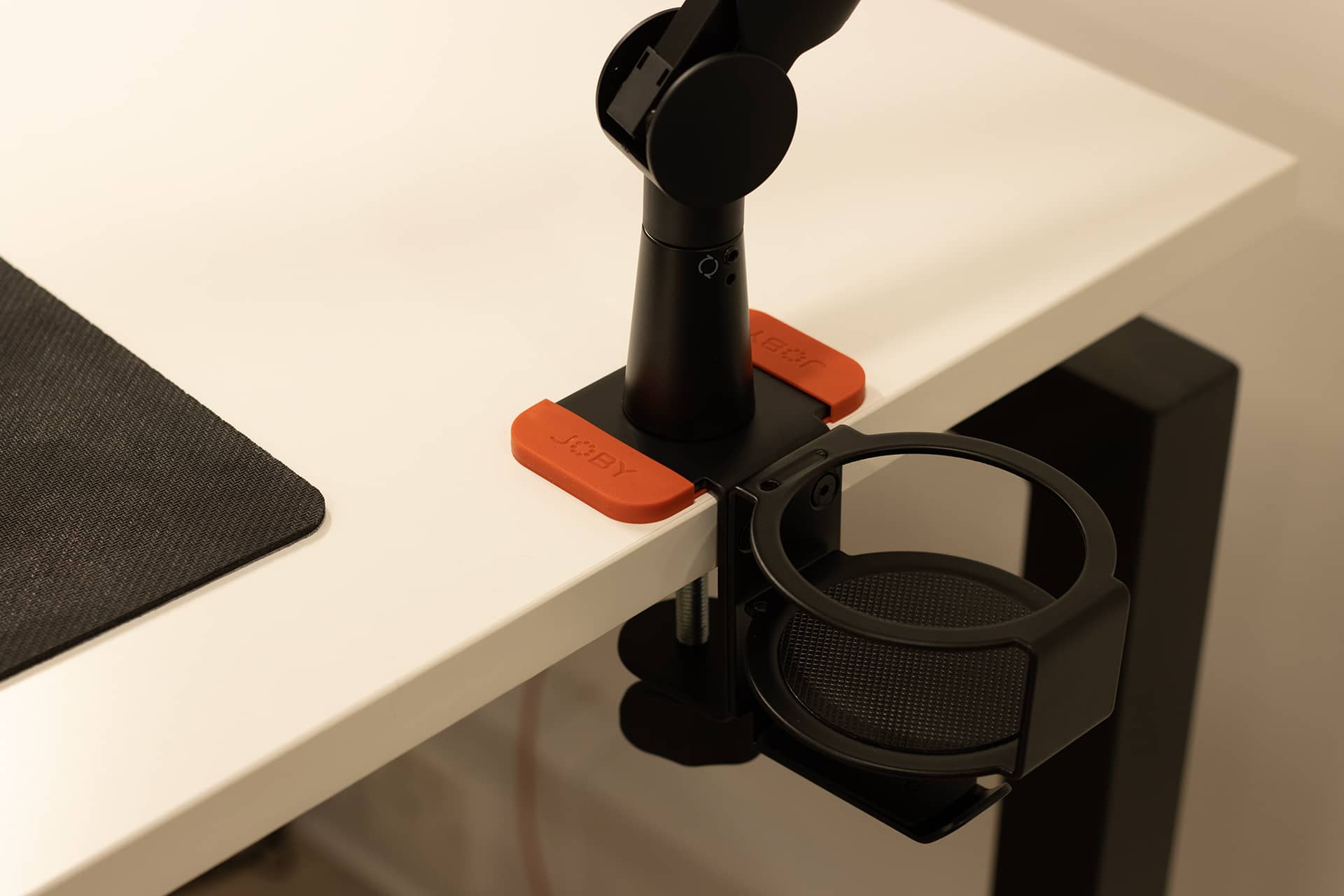 Anyone familiar with my channel will know I am a huge fan of the Joby product range, from their first Gorilla tripod to my trusty Wavo Pod Mic, I love my new Joby Wavo Boom Arm. It is an excellent investment for any content creator looking for strong and silent microphone support that offers versatility and customization. With its solid construction, easy setup, and convenient cable management, it's a must-have for any streamer, podcaster, or content creator.
Don't forget to check out my reviews of the Joby Wavo Pod Mic and the Wavo Plus On-Camera Mic.