Rooftop Renegade is a side-scrolling action-packed escape game developed by Melonhead Games. It is a fast-paced game where players assume the role of Svetlana, a thief who has stolen crystals from the evil corporation Globacorp. The game features intuitive controls, exciting gameplay, colourful visuals and local multiplayer that makes it a fun-filled and enjoyable game.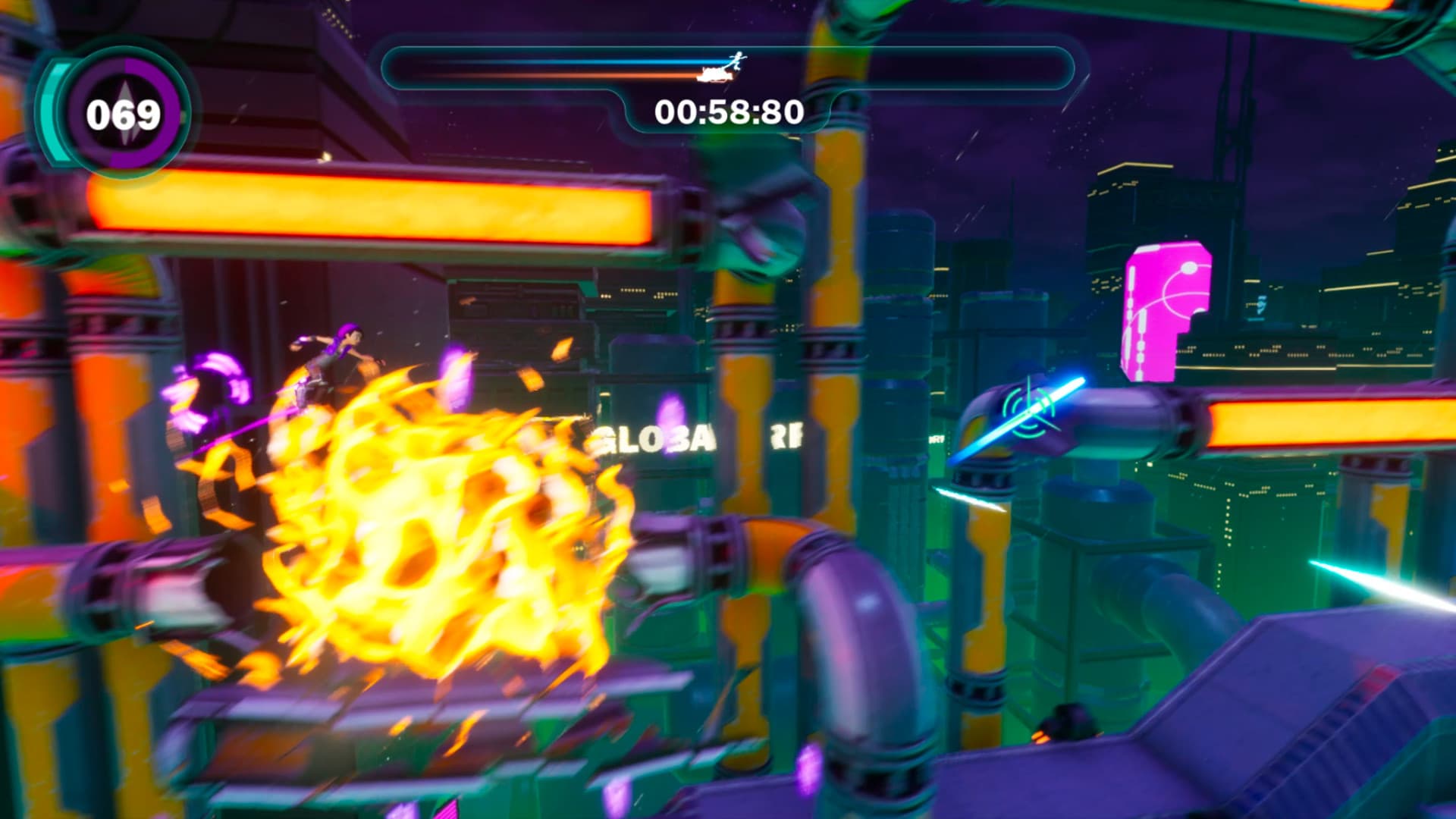 Rooftop Renegade Review on Xbox
The game's storyline is simple, but it sets the scene for the speedy gameplay that follows. Players must race across the city's rooftops, over, under, and through various obstacles while avoiding being captured by Globacorp's goons. Svetlana's goal is to reach the endpoint on the right as quickly as possible while keeping the stolen crystals safe.
The gameplay of Rooftop Renegade is the driving force behind the game, offering gamers an enjoyable and engaging experience. Svetlana runs across various obstacles, jumping and ducking to keep her speed while using her hoverboots to boost her speed, height and other abilities. The controls are intuitive, and players can easily master them in no time, making the game easy to pick up and play for small amounts of time.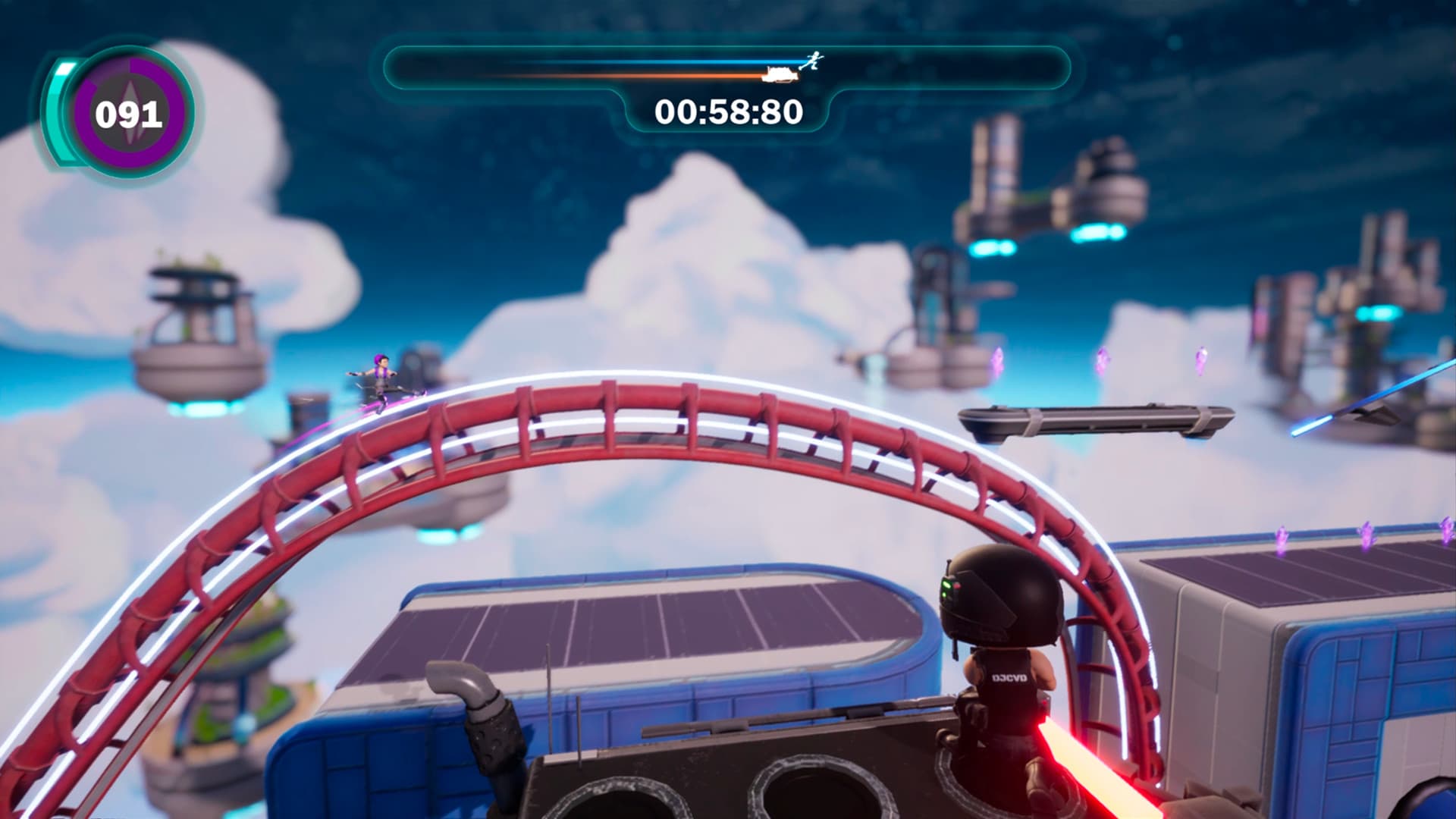 The game is a speedrunner's paradise, and once players figure out the controls, the speedrunning can really ramp up. Some levels can be completed in mere minutes, but the game's forgiving nature makes it fun rather than frustrating. Unlike similar titles, it is very rare that you will get caught by your pursuers, even when racing through a course at breakneck speeds.
The game's visuals are vibrant, and the neon-lit cityscape serves as the perfect backdrop for the fast-paced chase. The strobing lights and neon visuals add another level of urgency and chaos to the race, making it an immersive experience that draws inspiration from the likes of Blade Runner and other neon, futuristic-styled movies and shows.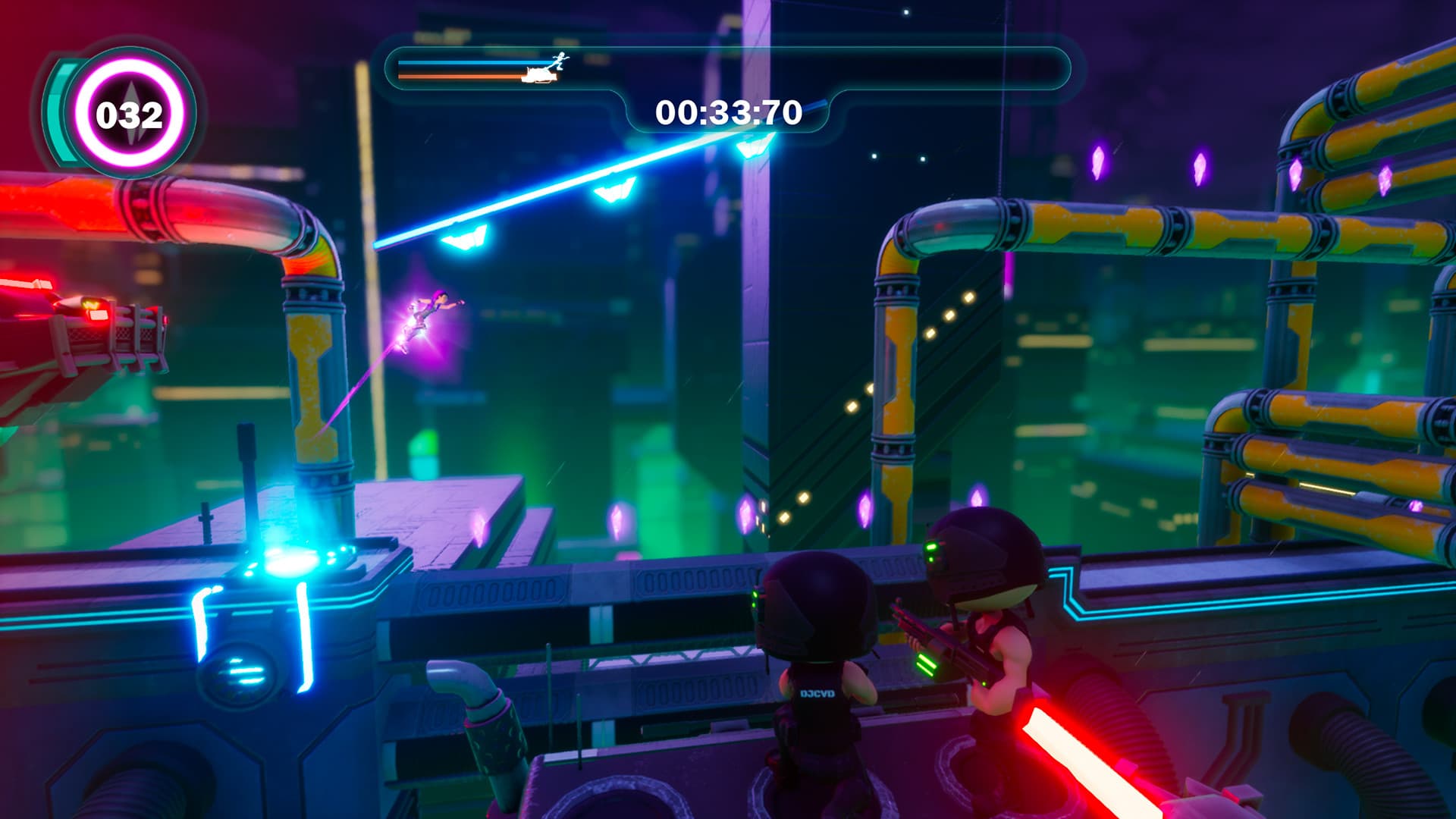 Is Rooftop Renegade Multiplayer?
One unique aspect of Rooftop Renegade is its local multiplayer mode, which is loads of fun. Up to four players can play, with one player taking control of Svetlana while the other three use weapons to try and slow her down. The user with the fastest time wins the round, making it a competitive and exciting feature.
While the single-player aspect of the game can be slightly repetitive, the chaotic local multiplayer feature more than makes up for it. The Seed Builder allows players to use words and phrases to generate random levels to play on and whilst this is a very cool feature, the backdrops seemed to be one of two (for me at least).
Overall, Rooftop Renegade offers up a fun, fast-paced experience that is sure to have players engaged, interested, and on the edge of their seats. With its exciting gameplay, colourful visuals, and chaotic local multiplayer feature, Rooftop Renegade is great fun for a short time in single-player but hours more fun in multiplayer. If you like your games short, simple, and fun Rooftop Renegade certainly delivers.