Prepare to embark on a heart-pounding journey through the depths of space with RIPOUT, the upcoming sci-fi horror FPS from 3D Realms and indie developer Pet Project Games. The recently released "No Safe Place in Space" trailer has left us gripping our seats in anticipation for the spine-chilling experience that awaits us later this year on Xbox Series X|S. Get ready to face unimaginable horrors in the hauntingly atmospheric environments of procedurally generated derelict ships, where danger lurks at every corner and survival seems like an impossible feat.
Eerie Environments and Lethal Surprises
In RIPOUT, players will navigate hazardous levels that teeter on the edge of collapse, demanding agile platforming skills to traverse safely. As you explore these decrepit vessels, be prepared for interactive machinery such as retractable bridges, which offer new pathways but may attract hordes of monsters. Additionally, the claustrophobic challenge of vents awaits, where relentless pursuit by smaller creatures will test your nerves.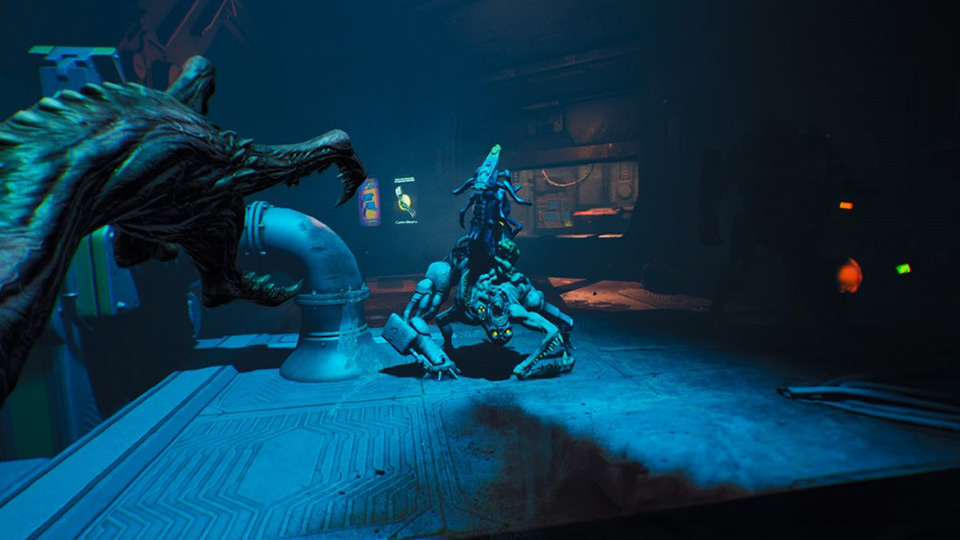 From Malfunctioning Robots to Lurking Mimics
In this treacherous journey, even decommissioned robots can turn hostile. To survive, players must avoid contact with these hulking metal machines, stealthily approaching them for resource rewards or dispatching them from a safe distance. But beware, for the unassuming chairs you encounter may not be what they seem. These mimic chairs patiently wait for their prey, masquerading as ordinary seats. Stay vigilant, swiftly identifying and eliminating these lurking enemies before they strike. Opening doors also becomes a tense affair, as monsters mimic them until revealing their true nature. Armed with deadly close-range attacks and rifle fire, these formidable adversaries will push players to utilize all available resources in combat.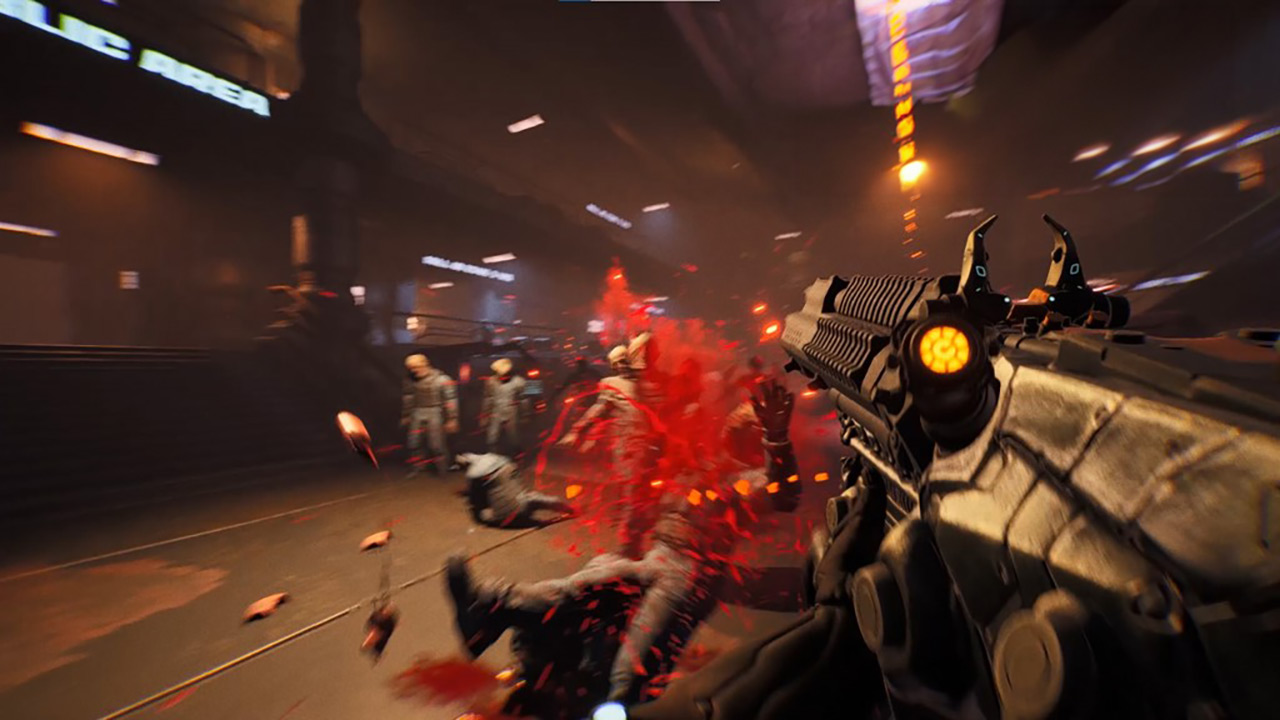 Deadly Turrets and Hazardous Steam Pipes
Derelict ships come equipped with dangerous turrets capable of scanning rooms, detecting players, and unleashing deadly firepower. Dismantling these threats with precise shots or utilizing the Pet Gun's ferocious attack becomes crucial to survival. Additionally, as ships crumble under pressure, ruptured steam pipes release scalding heat into the surroundings. Players must navigate these perilous areas, carefully avoiding the steam or cautiously ducking underneath for safe passage.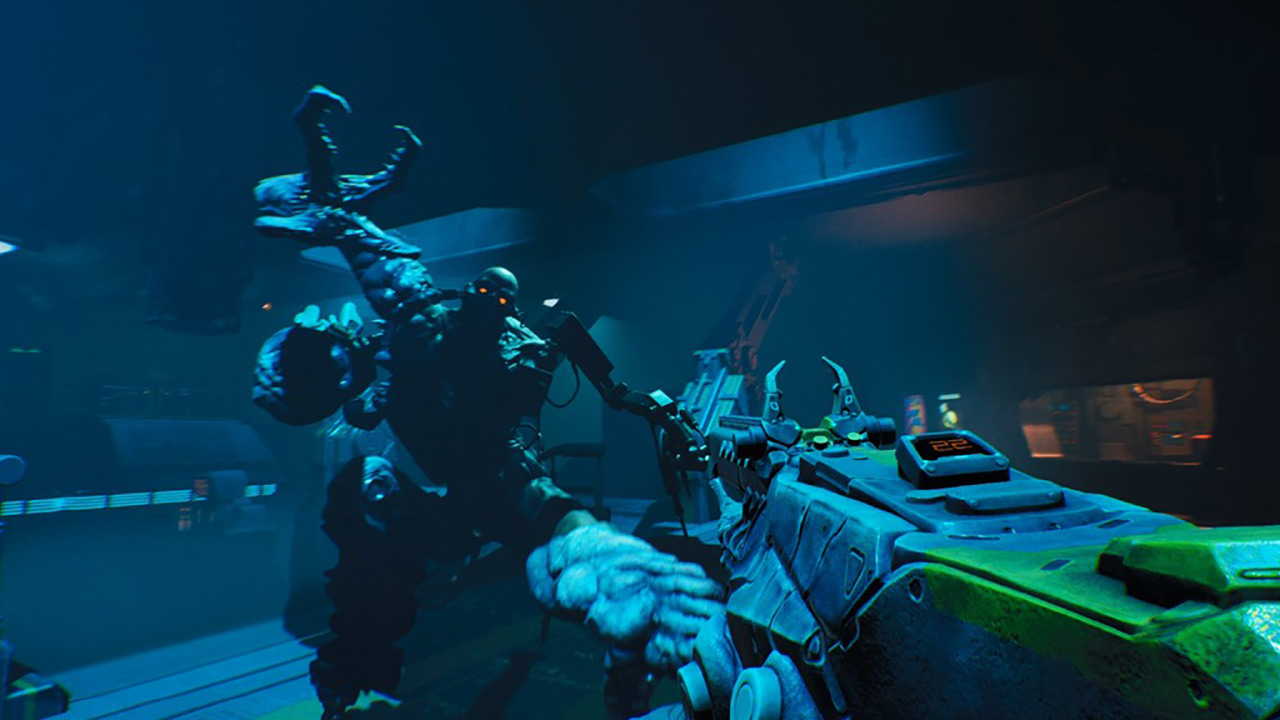 Auxiliary Segments and Intense Co-op Action
Among the numerous challenges that RIPOUT presents, players will discover Auxiliary Segments, special doors that guard valuable loot behind locks and turrets. Explorers are encouraged to keep an eye out for these unique entrances while braving the depths of the derelict ships. The rewards within these segments are well worth the effort required to access them.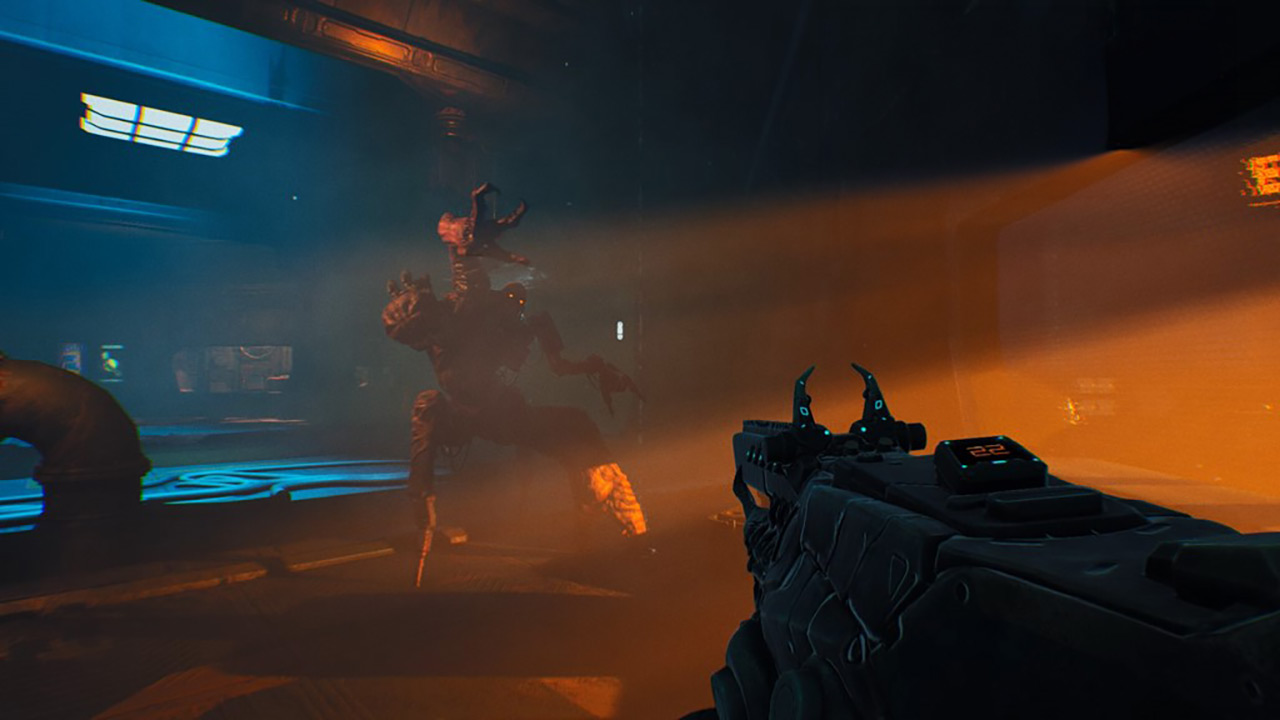 The developers at 3D Realms and Pet Project Games have crafted RIPOUT to deliver an intense horror experience that can be tackled solo or with a co-op squad of up to three players. Every step taken in this unforgiving space setting demands caution and decisive action. Strategy and resourcefulness will be paramount to survival as players unravel the mysteries that lie within the depths of the unknown.
Echoes of Dead Space and the Terrifying Silence of Space
Drawing inspiration from beloved titles such as Dead Space, RIPOUT promises to immerse players in a thrilling horror experience that will have them on the edge of their seats. Similar to the iconic tagline from the Alien movie franchise, "In space, no one can hear you scream," RIPOUT seeks to capture that same sense of isolation and dread as players venture into the uncharted depths of space.