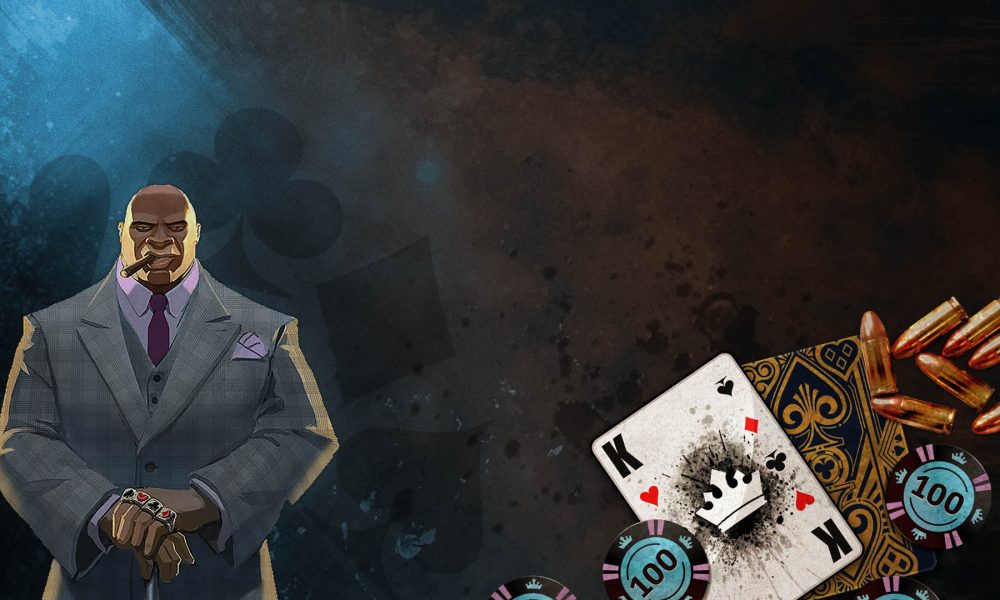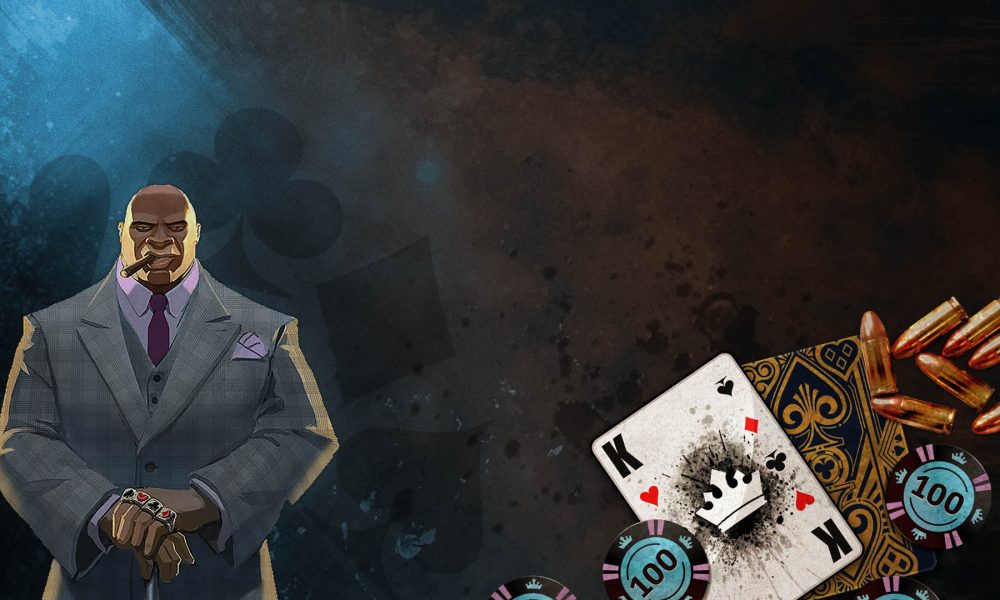 Are you ready for some serious gaming fun? If so, then you're in luck! The 2023 Xbox casino game lineup is full of exciting and engaging titles. From classic table games like blackjack and roulette to the newest slots featuring wilds, bonuses and more – there's something here for everyone. Whether you're a seasoned veteran or just starting, we've put together this comprehensive roundup of the best casino games on Xbox to help make sure your experience is top-notch. So pull up a chair, pick your favorite game and get ready as we explore the thrilling world of virtual casinos!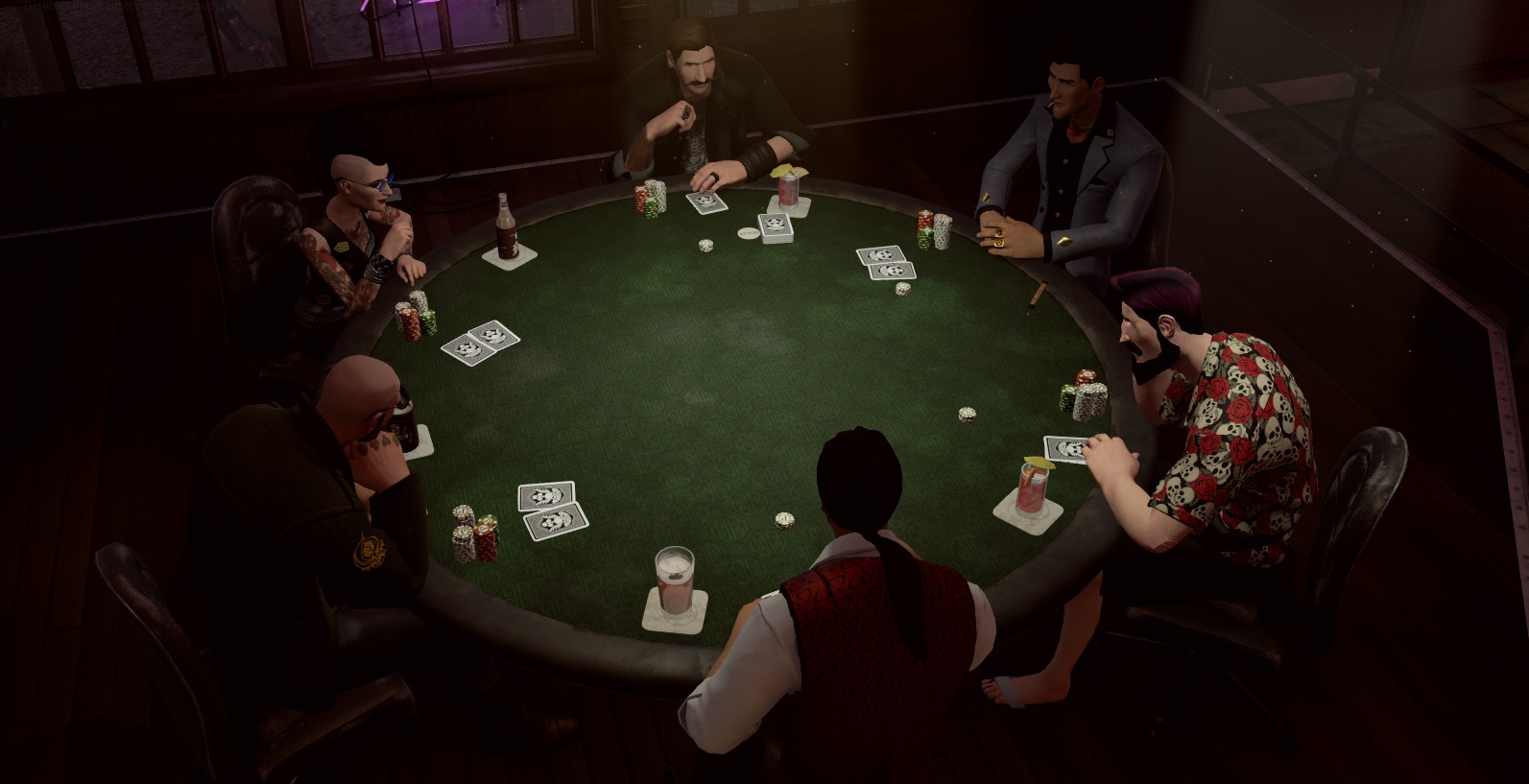 1. Prominence Poker
Prominence Poker, developed and published by Pipeworks Studios, provides a unique blend of poker and role-playing that's set in the fictitious city of Prominence. This immersive, free-to-play Texas Hold 'em game challenges you to rise through the ranks by defeating devious AI opponents and global players. As you navigate through the intriguing solo story mode, you'll take on four factions and their leaders, culminating in a showdown with "The Mayor"— the enigmatic founder of Prominence.
The game also boasts an engaging online community with regularly scheduled events, daily challenges, tournaments, and ranked modes, offering a rewarding multiplayer experience that evolves. The stakes are high as you risk everything to seize control from The Mayor and etch your name in the annals of this underground empire.
Prominence Poker stands out for its extensive customization options. From adjusting physical attributes like hair color and lip shape to selecting unique accessories and tattoos, you can create an avatar that commands attention at every turn. Even the items at the table – whether it's a glass of iced tea or a shot of vodka – play a vital role, providing experience boosts and serving as clever distractions from the cards in play.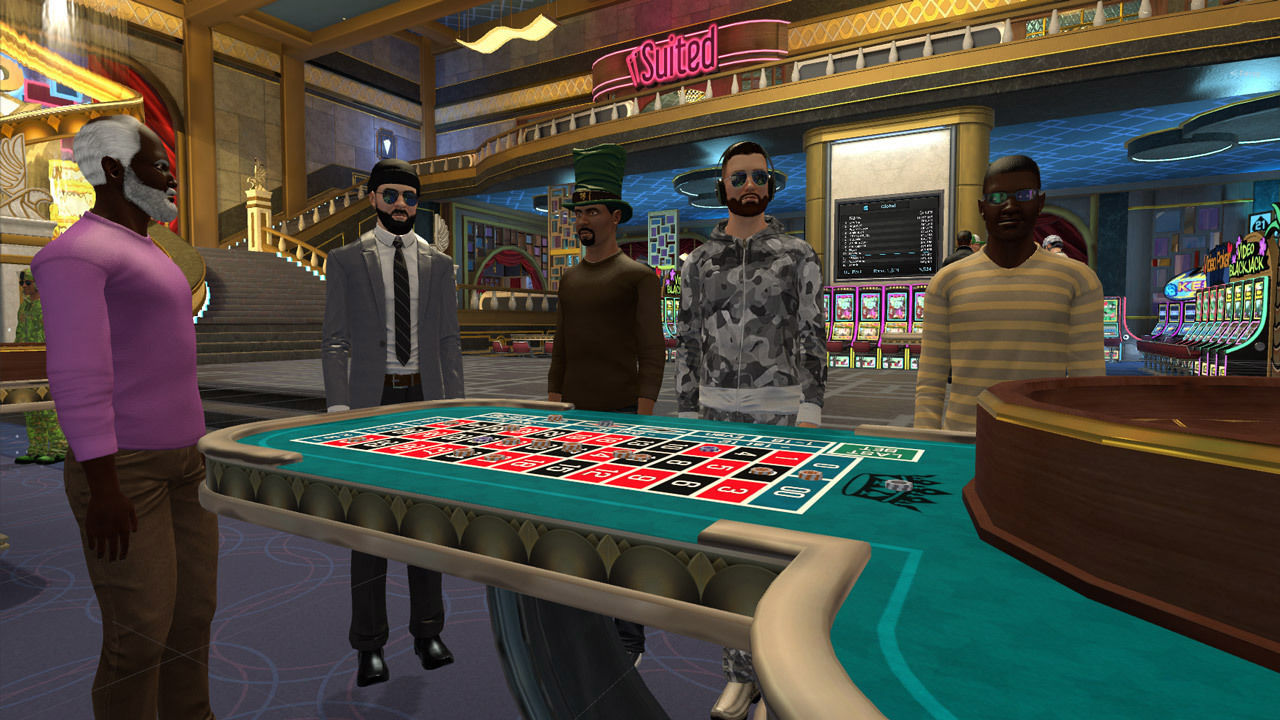 2. The Four Kings Casino and Slots
Developed and published by Digital Leisure Inc., The Four Kings Casino & Slots is a social MMO that offers a rich, immersive casino experience. This game allows you to create a personalized 3D avatar, which becomes your representation in the vibrant online world. As the game progresses, you earn more lavish and prestigious clothing items to further customize your avatar.
The moment you step into the casino, you can participate in an array of popular casino games such as Texas Hold'em Poker, Slots, Blackjack, Roulette, Video Poker, and Bingo among others. The Four Kings Casino & Slots is a dynamic, ever-evolving world brimming with new events, clothing options, and games.
This game lets you set your pace. You can choose to socialize and play at low-limit tables or strive to enter the VIP and High Rollers sections for high-stakes gaming. At the end of each three-month season, top-ranked players earn exclusive in-game rewards, with the number one player earning the honor of having their picture posted in the Hall Of Fame. Experience the royal treatment with The Four Kings Casino & Slots.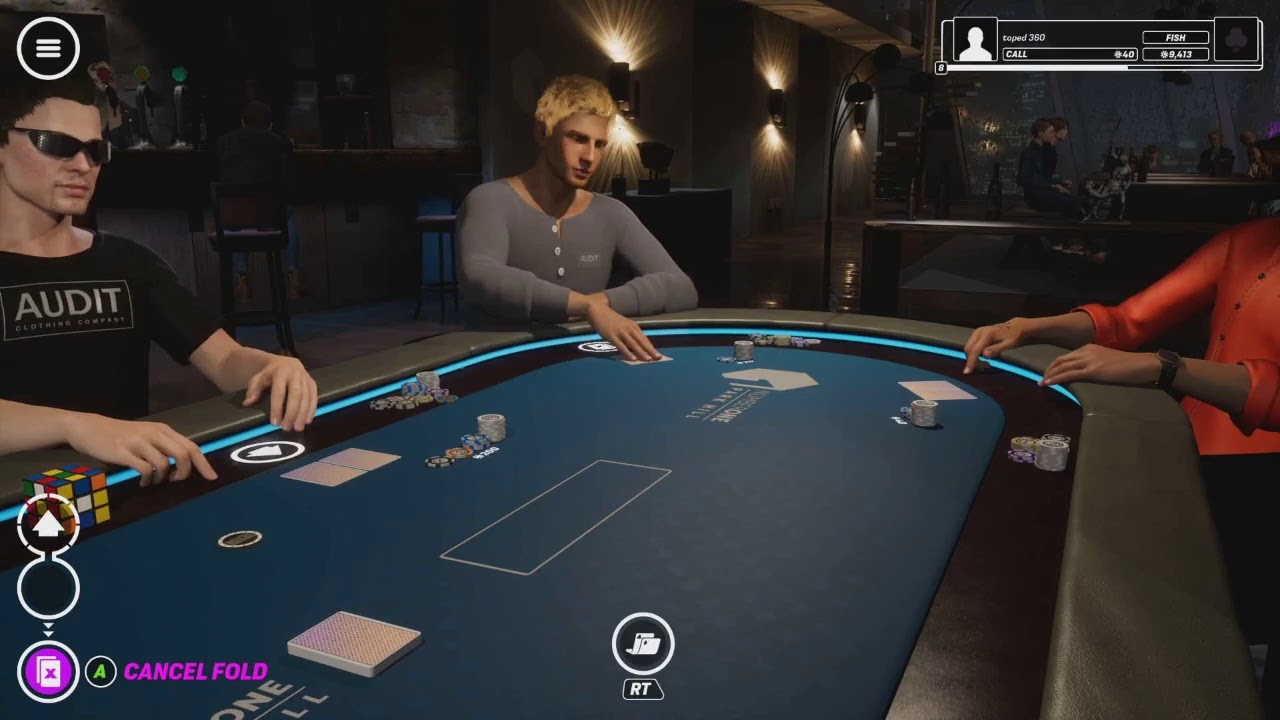 3. Poker Club
Welcome to Poker Club, a game that offers an unrivaled poker simulation experience, developed and published by Ripstone. This game invites you to live the life of a poker pro, featuring Ultra HD 4K visuals and breath-taking ray tracing that immerses you in the world of high-stakes poker. Whether you're a seasoned professional or a newcomer to the poker table, Poker Club provides ample opportunities to refine your play style and strike it big.
The game offers over 10 Texas Hold'em tournament modes, including freezeouts, shootouts, super-turbos, bounties, and more. You can engage with the online community or create your custom games, setting your own rules for a unique poker experience.
Poker Club encourages community play with its Club feature, where you can team up with friends and players globally to unlock shared goals, level up your Club, and earn rewards. As you progress in the game, you'll advance from back-room games to big-money main events in the PCC Poker Tour, customizing your pro persona along the way.
Poker Club keeps you connected with daily online tournaments and exclusive scheduled events that unlock the latest swag. The game's stunning environments, ranging from Ralph's Pizzeria's low-key basement to the awe-inspiring Intensity Arena, are all delivered in Ultra HD 4K with full RTX support, providing an experience as close to real-life poker as it gets.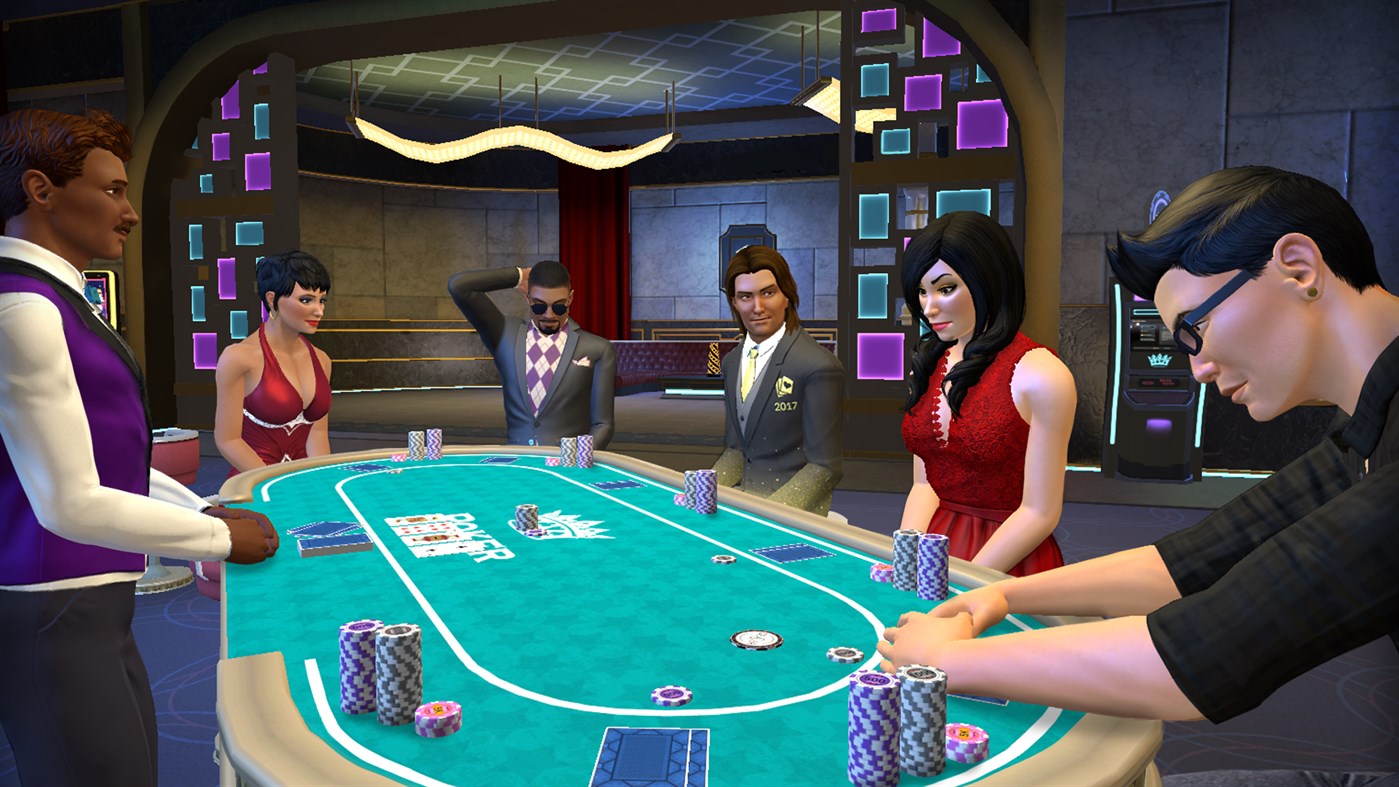 4. Four Kings: Video Poker
Four Kings: Video Poker, developed and published by Digital Leisure Inc., is a must-try for poker enthusiasts. Emerging from the creators of the well-received online casino game, "The Four Kings Casino and Slots", this game allows you to sharpen your poker skills in an engaging and risk-free environment.
The game revolves around the classic 'Jacks or Better' poker variant, where the challenge lies in creating the best possible poker hand with at least a pair of Jacks or higher. With unlimited chips at your disposal, you can experiment with your strategy without any concerns about potential losses. Aim for Four of a Kind or even try your hand at landing that elusive Royal Flush!
In addition to tracking your play through a comprehensive stats page, you can also showcase your biggest wins and strive to outsmart the house.
However, if you're seeking some real-world excitement and the chance to win actual money, you might want to try video poker online on reputable websites. One such platform we recommend is DraftKings Casino, which offers a variety of video poker games including Casino Hold'em, Five Play Draw Poker, Game King Video Poker, Jacks or Better Video Poker, Ten Play Draw Poker, Triple Play Draw Poker, Ultimate X Poker Five Play, Ultimate X Poker Ten Play, and Ultimate X Poker Triple Play.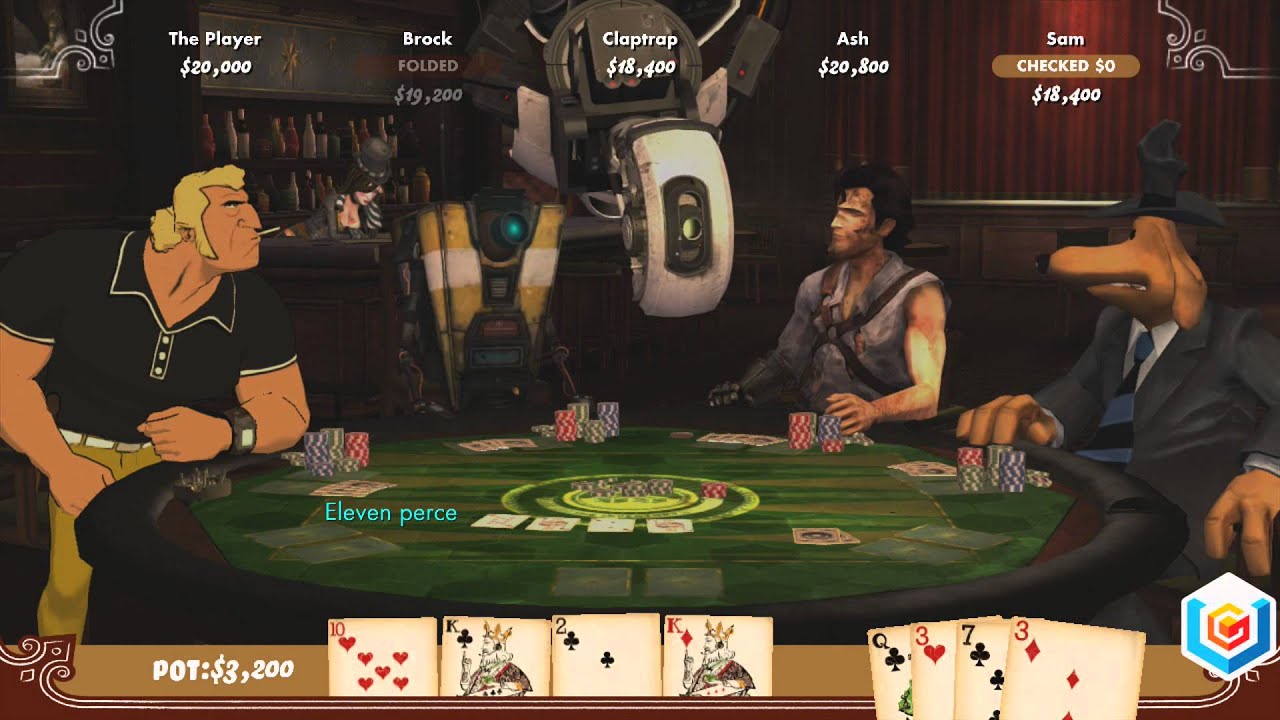 5. Poker Night 2
Poker Night 2, developed and published by Telltale Games, is an engaging poker game that brings together beloved characters from different universes. The game pits you in the fifth seat at a table with Claptrap (Borderlands 2), Brock Samson (The Venture Bros.), Ash (Army of Darkness), and Sam (Sam and Max series).
Your dealer in this high-stakes game is none other than GLaDOS from the Portal series, but rest assured, losing the game won't land you in Aperture Science's Enrichment Center. This game offers more than just a regular poker match; it's also about winning unique item unlocks that you can flaunt in Team Fortress 2 and Borderlands 2.
The game is not just about poker but also about the hilarious banter among your new poker buddies discussing everything from life to Rusty Venture's underwear. As you play, you can unlock in-game bounties, including themed tables, chips, cards, and other cool items. Choose to play either Texas Hold 'em or the slightly less popular Omaha Hold 'em – a game mode whose lack of popularity remains a mystery despite Omaha being a fantastic place. In Poker Night 2, you're not just playing a game; you're part of a narrative full of humor and camaraderie.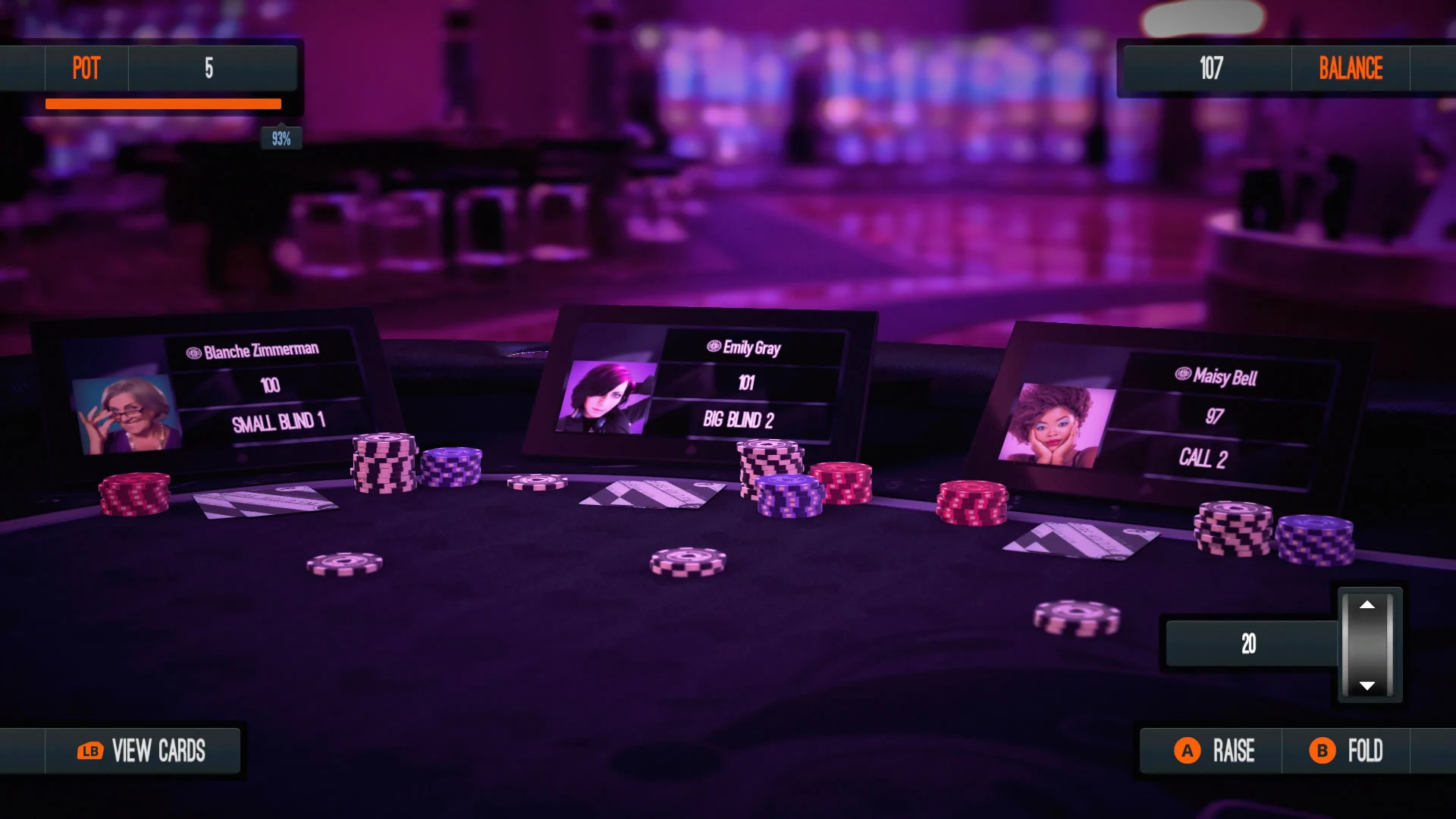 6. Pure Hold'em
Pure Hold'em, developed and published by Ripstone Ltd, is a thrilling poker game that transports you straight to the heart of a bustling casino. The game is spread across six different tables, each demanding a higher level of skill and determination than the last. This setup brings all the electrifying excitement of high-stakes poker right to your living room.
Beginners start at the Joker's table on the casino floor. As you accumulate wins and improve your skills, you ascend to more prestigious tables, eventually aiming for the esteemed Aces and Masters tables in the VIP penthouse.
In Pure Hold'em, you have the option to buy into a game using your earned credits, strategically play your blinds, or go all in, doing whatever it takes to win the pot. If Lady Luck graces you with her presence, you could win big and earn a seat at a higher-level table. Remember, the higher the table, the higher the stakes, and the bigger the potential winnings. Experience the tension, thrill, and strategy of high-stakes poker with Pure Hold'em.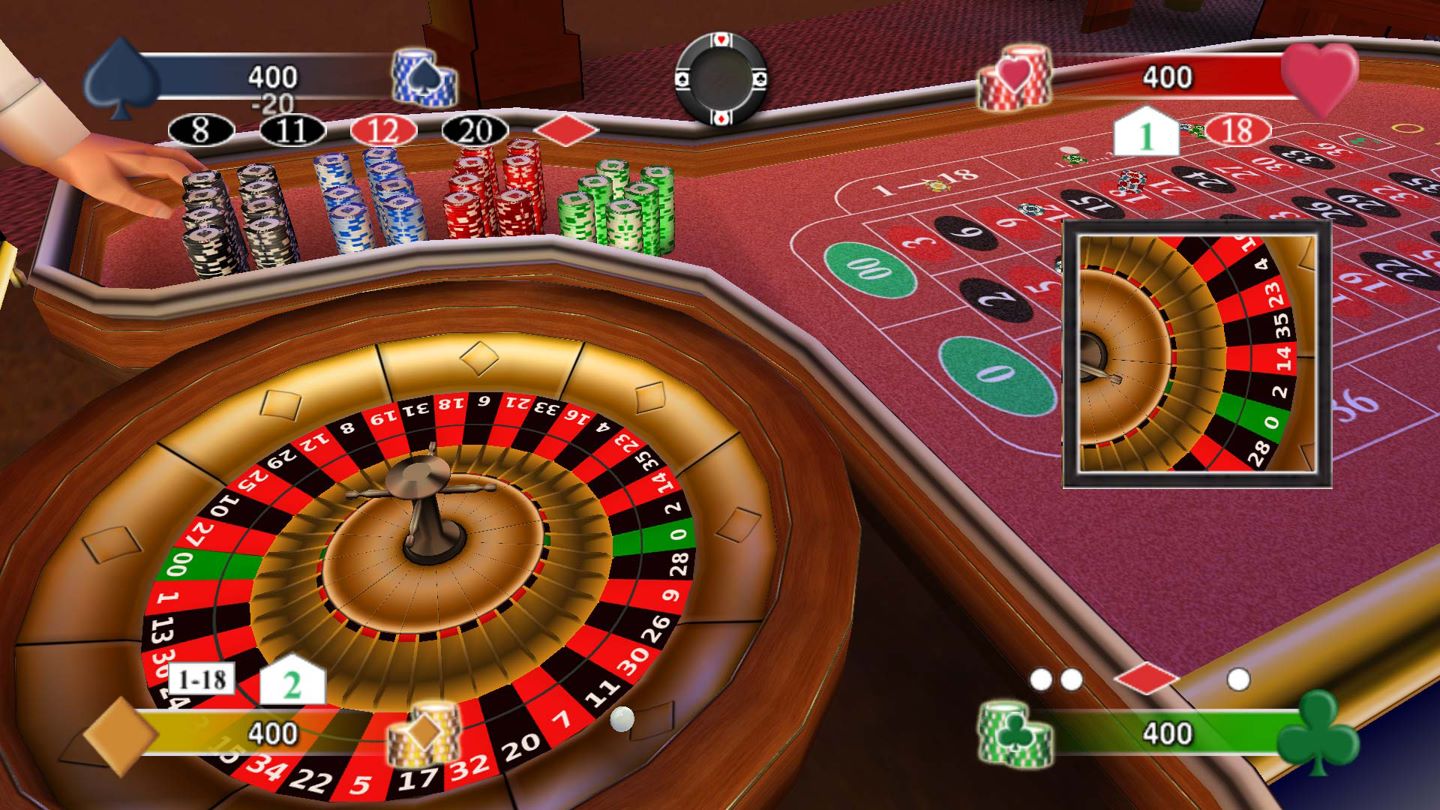 7. Vegas Party
Vegas Party, developed by Raylight Games and published by Funbox Media Ltd, is a thrilling game that transports players into the vibrant, family-friendly gambling universe of an exaggerated version of Las Vegas.
The game is structured as a race, where the aim is to reach the end of the Strip before anyone else. Players manage their token accounts across 10 gambling mini-games, including Roulette, Black Jack, Texas Holdem, Baccarat, and Bingo. The game also introduces unexpected twists and turns like twisters and earthquakes, which players must avoid to keep progressing.
In this high-stakes race, players need to leverage their gaming skills and good fortune, trust no one, and leave any notion of mercy behind – because, in this game, it's every player for themselves!
Vegas Party features 1-4 local multiplayer modes, 17 incredible casinos, and 18 original environments, each reflecting the extreme humoristic cliches of Sin City. With nonstop action and a fun-for-all-ages approach, Vegas Party offers an entertaining and immersive gaming experience for the entire family.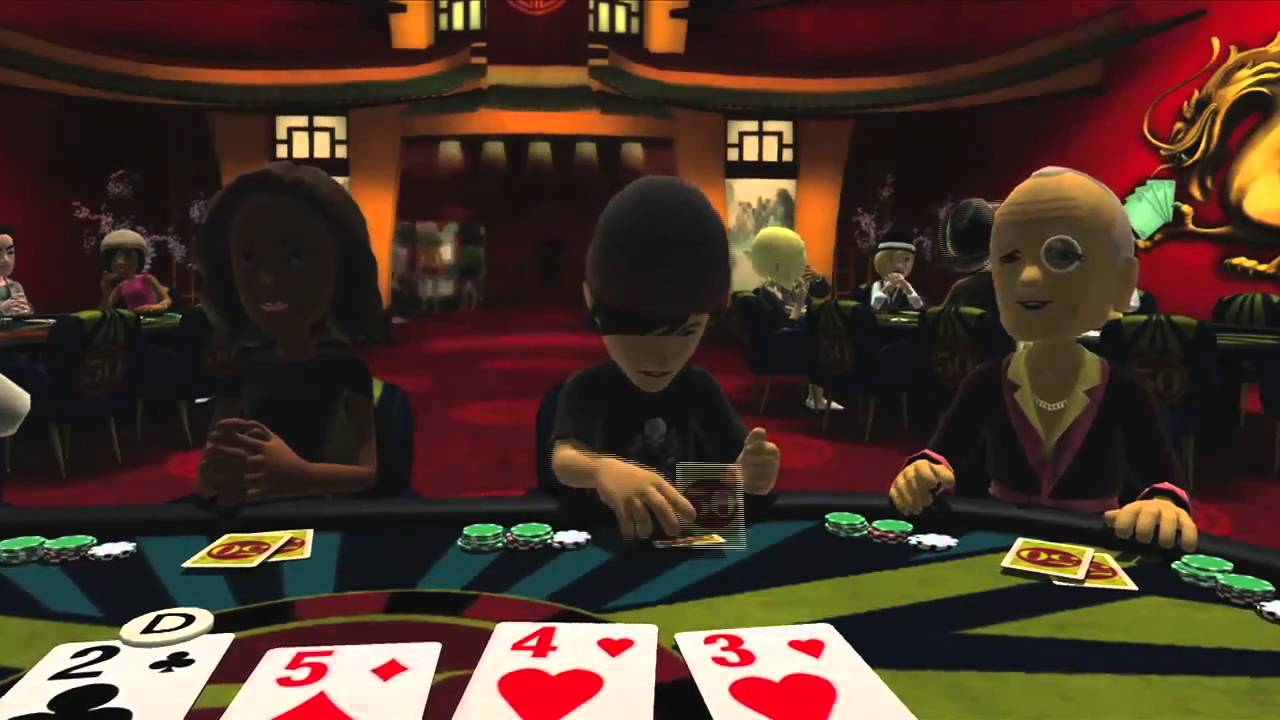 8. Full House Poker
A video game that presents a variant of Texas Hold 'em, is the result of a collaboration between Microsoft Game Studios and Krome Studios. It was released for Xbox 360 as an Xbox Live Arcade game and for Windows Phone 7 on March 16, 2011, earning its status as the spiritual follow-up to 1 vs. 100. The game boasts features such as scheduled Texas Heat tournaments, television-like live poker events that span an entire season, and classic Texas HoldEm' games that can host up to 30 players, be they human or AI-controlled.
The single-player mode is user-friendly and offers a wide array of gaming choices that grow as you level up in experience points (XP). As you progress, options for larger cash limits, avatar clothing, and more become available. While the single-player mode provides solid practice against AI opponents, it can't fully replicate the unpredictability and strategic complexity of playing against real people.
Playing Full House Poker online takes the game to a whole new level of intensity. Players aren't there to give away chips – they're there to win, meaning you'll have to work hard for your victories. The game offers a range of modes, from quick matches to high-stakes tournaments, ensuring there's always a fresh challenge ahead. Fortunately, the game uses virtual currency, so you can hone your skills without risking real money. You begin with a bankroll of 2000 credits, and although topping it up costs XP points, the chance to continuously practice and refine your poker strategy is priceless. Remember, in poker, practice leads to perfection, and wise betting enhances the betting experience!