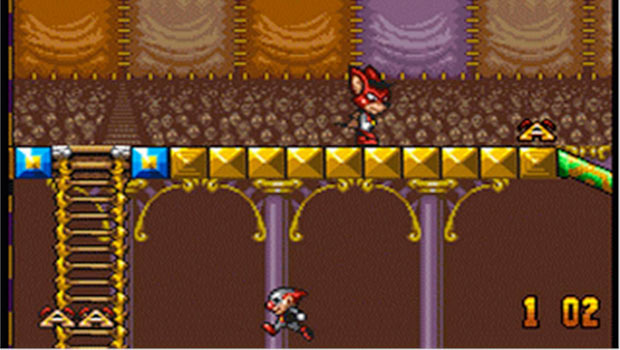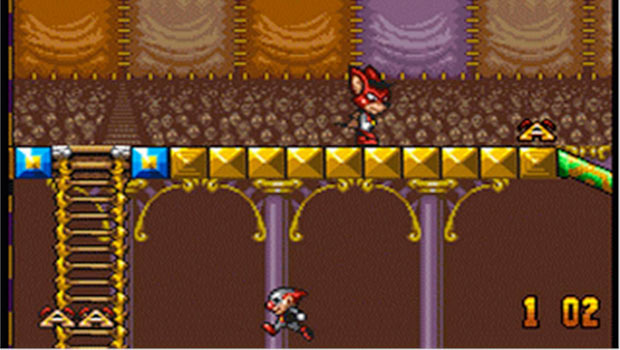 Mario & Sonic have dominated the market during the 80's and 90's, but here are some of the unsung heroes of that era who never had the lasting power that Mario & Sonic did.
Aero The Acro-Bat
Games
Aero The Acro-Bat & Aero The Acro-Bat 2
Formats
Super Nintendo, Sega Genesis
Years Active
1993-1994
Aero took a great deal of inspiration from Sonic The Hedgehog in that he was a character who had attitude. Aero is a pure 90's platform game that sees our title character trying to stop the evil Edgar Ektor who used to be a clown and he used to work for the same circus that Aero does. Now though Edgar wants to shut the circus down and it's up to Aero to stop him
The game was well received and is actually a really solid platform game. It sold well enough to warrant not on a sequel, but also a spin-off game called Zero The Kamikaze Squirrel.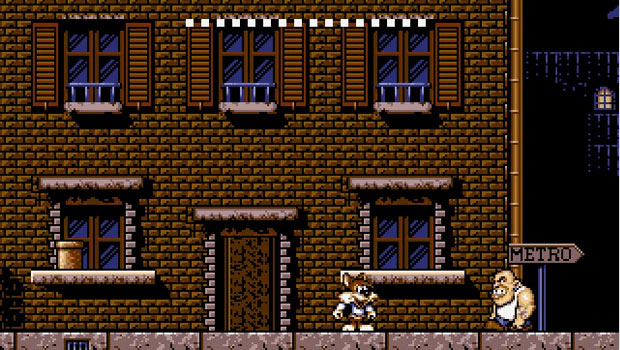 Titus The Fox
Games
Titus The Fox
Formats
Amiga, Atari ST, Amstrad, PC, Game Boy
Years Active
1991-1992
Titus The Fox was created in 1991 by Titus Interactive. Titus was the mascot for developer Titus and could be seen on their company logo.
The game Titus The Fox is a side-scrolling platform game. The basic idea is that you need to save your girlfriend Suzy. Your method of attack is similar to Super Mario Bros 2 in that you can pick up bad guys and throw them. This mechanic is also used to stack things up in order to reach higher levels.

Radical Rex
Games
Radical Rex
Formats
Super Nintendo, Sega Genesis, Sega CD
Years Active
1994
Ah Radical Rex. This is a typical example of a game that is trying so hard to create a character with an attitude similar to Sonic The Hedgehog, but failing. They tried their very best to make him as bad ass as possible. He has a bunch of attacks and he even has a skateboard as he progresses through a variety of side-scrolling levels to save his land.
Truth be told this is not really that bad of a game. And had they not tried so hard to force the "attitude" of the character then I think it would probably have been better received and better remembered.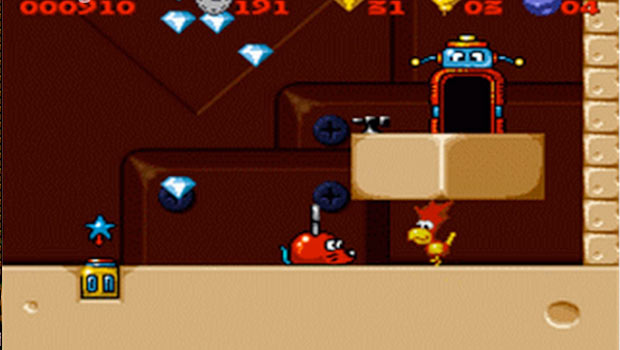 Alfred Chicken
Games
Alfred Chicken, Super Alfred Chicken, Alfred Chicken (Europe Playstation exclusive)
Formats
Amiga, Amiga CD, NES, Game Boy, Super Nintendo, Sony Playstation
Years Active
1993-2002
Alfred Chicken was a game that featured a whole bunch of crazy platform and puzzle solving action. Each level sees you need to peck a series of balloons and upon pecking the last one you will take on a boss. The Super Nintendo would get a version of the game that was more of a sequel than a direct port of the other versions.
For some bizarre reason, Alfred Chicken was remade as a 2.5d action game for the original Sony PlayStation and released in 2002. This was only available in certain regions of Europe.

Busby The Bobcat
Games
Claws Encounters Of The Furred Kind, Busby 2, Fractured Furry Tales, Furbitten Planet
Formats
Super Nintendo, Sega Genesis, Game Boy, Atari Jaguar, PC, Sony Playstation
Years Active
1992-1996
Man Accolade really thought they were onto something with Busby they were so sure that he was going to be the next big thing in gaming. I remember when the first game was released it was everywhere. It had a great deal of press coverage, but sadly when the game was released it really was not up to much at all.
This is a game where they clearly made a list of everything that made Mario & Sonic successful and they thought they could just make a character based on that. They tried they really did try to make Busby a success, but he never caught on. Probably because at the end of the day his games were not that great. Especially his god awful final game that was released on the Sony Playstation.
Which was YOUR favorite game character that didn't make it to the big time?