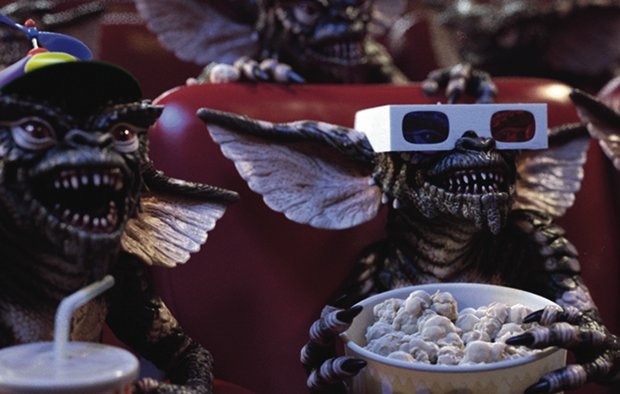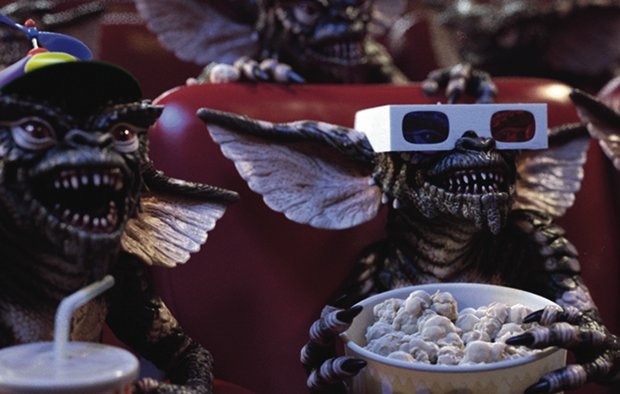 The 80's was a great time for movies. There was more innocence back then and so there was a tonne of great family movies and comedies as well as big budget action adventure. There are so many I had to miss off due to my 20 limit but if you have any suggestions please add them to the comments below.
Weird Science (1985)
The story of two boys who create the perfect woman on their computer only to have the house struck by lightning and have the woman magically appear. Great film with laugh out loud moments and even some mad max characters thrown in for good measure.
Labyrinth (1986)
David Bowie stars as the Goblin king in this amazing fantasy adventure that follows the exploits of a young girl who wishes her baby brother away and has to traverse a crazy Labyrinth to get him back. Visually stunning with a great soundtrack.
Ferris Bueller's Day Off (1986)
Probably one of my all time favorite films. Ferris Bueller's Day Off is a classic that sees a young Matthew Brodderick take the day off with two friends, borrow a Ferrari, go to New York and have the ultimate bunk of school.
Weekend At Bernies (1989)
When a rich millionaire invites you to his beach house for the weekend you take the offer. When he dies when you arrive do you tell the police and potentially get arrested for his death? No you party hard with the corpse and convince his friends and party goers he's still alive. Hilarious classic 80's comedy.
The Princess Bride(1987)
Pirates, giants, fire forests, sword fights and tyrants, what's not to like. This fantastic family adventure has all the ingredients in just the right proportions.
Romancing The Stone (1984)
Michael Douglas and Kathleen Turner star in this Indiana Jones-esqe adventure where a romance writer goes to Columbia to pay the ransom of her kidnapped sister. Some great set prices and electric chemistry.
Die Hard (1988)
Not only one of the best movies of all time but the Christmas movie of all time. Bruce Willis and Alan Rickman star in this epic action movie.
Back to the Future (1985)
Classic time travel romp with Michael J Fox and Christopher Lloyd where a young boy travels back in time and accidentally stops his parents getting together.
Star Wars: Original Trilogy (1980-1986)
Although the original was out in 1977 the two sequels were out in the 80's. The Empire strikes Back is a dark and moody film which introduces is to some classic characters such as Yoda and Boba Fett. Return of the Jedi however is much little, full of family fun and brings the trilogy to an epic and memorable climax.
Indiana Jones: Triology (1981-1989)
The original Tomb Raider from George Lucas. History has never been so cool as when Harrison Ford dons his hat and whip and takes off on another amazing adventure.
Ghost Busters (1984)
Who are you gonna call? Ghostbusters is a hilarious film about a team of paranormal investigators who save the city of New York from a slew of ghosts and giant Stay Puffed marshmallow man.
Never-ending story (1984)
This fantasy adventure still looks stunning today with some great puppets from Jim Henson. In this film a young boy must help save a magical world from 'the nothing' which is the growing lack of imagination in children. A great film with a great moral; read more.
Batman (1989)
Tim Burton redifined the superhero genre with this dark take on the dark knight. Micheal Keaton does a fantastic job as Batman but Jack Nicolson steals the show with a career defining performance of The Joker.
Big (1988)
Tom Hank stars in this harmless family film where a young boy wishes he was big on a Fairground arcade machine only to wake up as a 25 year old man.
The Little Mermaid (1989)
Disney's beautiful interpretation of the classic tale with great songs, memorable characters and spirited adventure.
Mannequin (1987)
Highly underrated 80's movie about a window dresser in a department store who falls in love with a mannequin that magically comes alive. Kim Catrell gives an energetic performance whilst looking amazingly hot.
Gremlins (1984)
Don't get them wet, don't use bright lights, especially sunlight and whatever you do, never, ever… Feed them after midnight. Check out this film if you won't to see what happens if you do.
Beetlejuice (1989)
Michael Keaton makes it into this list for a second time when he plays Beetlejuice an undead trickster whos job is to get rid of pesky living people when two ghosts want to haunt their house in peace.
Topgun (1988)
"I feel the need, the need for speed!" and you will too when you watch Tom Cruise as a young fighter pilot playing by his own rules whilst flying a jet plane.
The Goonies
The ultimate kids adventure movie following a gang of children who have been forced to move house as they have no money. When they find a map to One Eyed Willy's treasure they set off on an extraordinary quest with traps, pirates and crooks. The must see 80's movie for those who never grew up.
Others of note included The Wizard, Dirty Dancing, Predator, Beverly Hills Cop, Big Trouble in Little China, Karate Kid and Tron but as the list is so long it is hard to pick just 20…
Which are your favourite 80's movies? Please comment below.