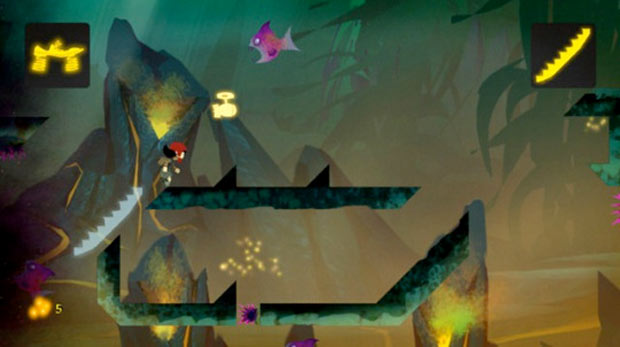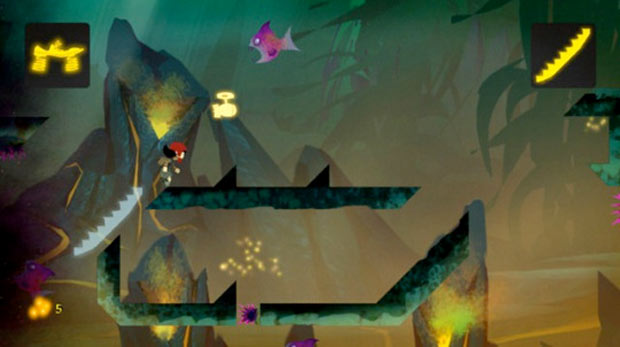 The Xbox Live Arcade has some pretty awesome downloadable games in recent years. Some are HD remakes, some are brand new indie pieces, and some are just classics. Within XBLA lies some awesome video game chicks who seriously rock the arcade.

Giana Sisters: Twisted Dreams
One of those weird projects that people talked about but were never sure would actually come to fruition, the Giana Sisters returned in a XBLA game aftr their first game back in 1987 on the Commodre 64. Funded by Kickstarter, it was just released last month and brought back the hottie sisters that everyone (who knew them, anyway) loved in the 80s.

Phantom Breaker: Battle Grounds
A side-scrolling beat em up, because those never get old, it has some awesome anime style chicks from the original game. Not only are these girls all sorts of adorable, they also kick butt with their giant weapons and awesome combos. Think Castle Crashers, but with chicks. Awesome Japanese styled chicks.

AMY
While the quality of the actual game might be something to argue over, AMY had a unique premise of watching over an autistic girl while trying to escort her out of a monster-ridden city. And you did that by playing Lana, who was one hell of a woman to escort Amy out of a crazy environment like that. Give her props, because she rocks the XBLA.

Beyond Good & Evil HD
Beyond Good & Evil is one of those games that's been loved for years, but the HD remake means Jade is even cooler in high-def. She takes care of orphans, goes after the sketchy government, and kicks butt doing it.

Lara Croft: GoL
Lara Croft always kicked butt, but she really shines in Guardian of Light. For a XBLA version of a Tomb Raider game, it is satisfyingly awesome and holds well with the rest of the franchise. With a fixed perspective, like classic two dimensional games, it works really well as a cooperative game as much as a single player one.

Perfect Dark HD
Who is cooler than secret agent Joanna Dark? OK, maybe James Bond, but he isn't a woman, so he doesn't get a say here. Joanna is a stealthly expert, making her way through various buildings and tech areas of dataDyne, the evil defense contractor corporation who is in league, with, well, aliens. A woman who can take on aliens deserves to be on this list.

MS.PAC-MAN
No one can mess with Ms. Pac-Man, not even Pac-man himself. In fact, she traps him with her wily ways in her version of the game, with the best in-between-levels story ever, if only for its simplicity. Ms. Pac-Man (as well as most other iterations of the game) does phenomenally well on XBLA and is one of the most downloaded games on there.

Islands of Wakfu
A beautiful game, Islands of Wakfu features gorgeous 2D visuals and an awesome main chick, Nora (who can also be joined by her brother, Efrim). A spin-off of the mmorpg WAKFU, its simple game play and fun mechanics make it a great choice for XBLA. And the pink haired Nora is hailed as the cool main protagonist, making her mark in XBLA land.

Trouble Witched NEO!
Shoot 'em ups are always fun, but they are more fun when you've got action, strategy, and awesome chicks. Think R-Type and Gradius but cuter, as you shoot enemies with comical little witches. For the price point and the game style, it's definitely a steal and these little witches are more adorable than they are scary.

Space Channel 5 Part 2
The sequel to the original rhythm game of the same title, it came out for Dreamcast and PS2 but was re-released on XBLA. The game follows Ulala, who has to use her awesome dance moves to defeat the Rhythm Rogues. If it sounds silly, well it kind of is, but to see Ulala's funky style back on the XBLA makes her one of the top girls on the arcade.

Lucidity
If you want awesome indie games with amazing style, Lucidity has it. And with Sofi, who wanders through her dreams trying to find her Nana, you find a very likeable, really cute little girl of a main character. Kids in games don't always amount to a character people fawn over, but Sofi is pretty amazing in her own right.

BloodRayne: Betrayal
BloodRayne is a no-messin'-around kind of gal. A vampire and a fighter, Betrayal is unique in the series in that it is a 2D side scroller with a difficulty comparable to Ninja Gaiden. And while it may have had varying degrees in reception, no one can deny that BloodRayne has a long standing reign as the coolest anti-heroine to grace video games.

Blade Kitten
Half human, half cat, all awesome? That would be the best way to describe Kit Ballard, the bounty hunter who starts in Blade Kitten. Originally a comic book, Blade Kitten has a lot of charm, mostly due to its fun protagonist.