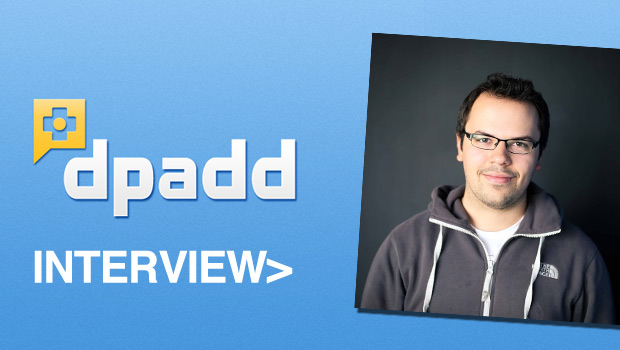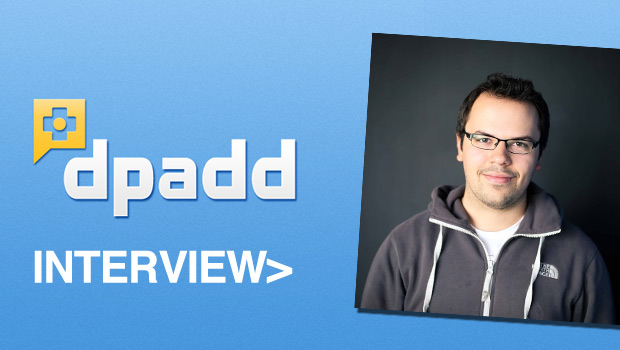 Video gaming and social media is the hot topic right now. You can't complete a level on your phone or tablet without offers to share your gaming achievements on the various social networks. Current generation machines such as Xbox 360 allows you to collect your gaming history and show the world the games and goals collected. eSports is growing exponentially and dedicated channels such as Twitch TV shows that video gaming is now mainstream.
Personally, I don't like to see peoples Facebook feeds filled with Candy Crush updates or No Zombies Allowed purchases. So when I heard about Dpadd.com I became very excited as this could be the gaming social network I have been waiting for.
I caught up with Clayton Correia, the creator of Dpadd and asked him some questions about this stirring new venture.
Can you introduce yourself and tell us a little about your background?
My name is Clayton Correia and I'm a product designer and developer from Vancouver, BC. I generally work with early stage startups and technology companies to build valuable, easy to use products for their users. I am, obviously, a big gamer. Gaming has always been a big part of my life, so it's exciting to have a project that combines two things that I'm very passionate about: video games and web products.
Before working on Dpadd I've worked on a number of large and small web projects, some of which have been used by millions of people in over 100 countries.
What inspired you to create Dpadd?
For about 6 years before starting working on Dpadd, I had been keeping track of all the games I played and wanted to play in a spreadsheet. I even rated and reviewed the games that I finished. It was clunky, boring and not at all fun or social. Eventually I decided that I wanted to build this into a web product for others to use. And so Dpadd was born. Interestingly enough, I found a number of early users had been doing the same thing in spreadsheets for years and were very happy to have a tool that was more easy to use and social.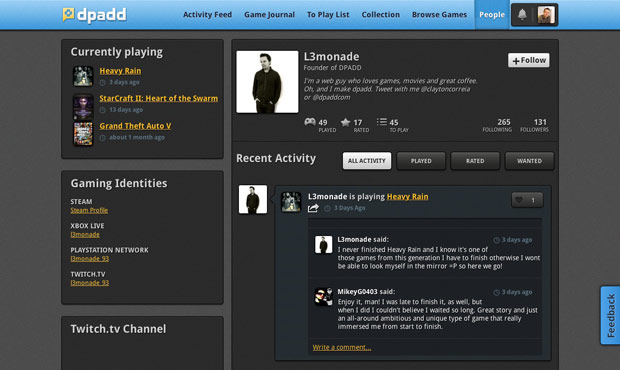 From concept to launch, how long has the journey been?
I began development at the very end of 2012 and launched a private, invite-only beta in March of 2013. We launched publicly for anyone who wants to sign up only a few weeks ago.
Being a one man outfit did you design and code the site yourself?
I did about 95% of both the design and development on the site. Part way through the project a friend of mine (who is a very good programmer) offered to do some work on the site in exchange for me doing some design work on his indie game. My design background is much stronger than my programming skills so it was great to have someone at a higher level take a look at my code. There's a big difference between being able to code a product and understanding what is needed to scale as piece of software that will hopefully attract a large audience.
My girlfriend, who is a UI designer (formerly at Microsoft Game Studios) did the design of a few of the screens and is a great sounding board for me to bounce ideas off of and get feedback.
With Google+ integrating gaming, the Xbox gamer score already sharing gamer achievements, how does your stand out?
To my knowledge, Google+ gaming integration is specific to their own platform. Dpadd is about letting people record and share their gaming updates regardless of platform. We have gamers sharing everything from console and PC to mobile and social games. Regarding sharing Xbox achievements and other platforms, I've found that they focus on just broadcasting activity, where as Dpadd is build for discussion.
Do you intend to integrate with the Xbox One features such as the shared YouTube videos and Twitter feeds?
Absolutely. I'm watching the next gen very closely. Both new consoles have deep social integration that I'm excited about. First, I need to learn how people are using these tools, then I'll be able to position Dpadd to take advantage of the new features.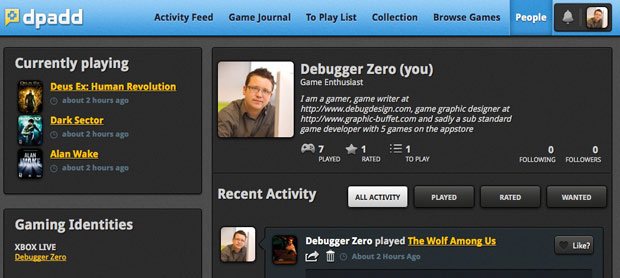 How does the following of Pro Gamers and Industry Influencers work?
Currently following these folks works just like following anyone else. You can see what they're playing, read reviews and follow their Twitch streams from their profile. As we bring on more "professionals", I look forward to figuring out what features I can add to make their experience and their followers experiences better.
Where do you see the future of Dpadd?
I have a vision for what I hope Dpadd will become over the next few years but to be honest, right now, I'm 100% focused on learning from users about that they want the site to be. My job as a product person is to guide and course correct when necessary but focus on figuring out what users want and delivering it to them as best I can. I hope that Dpadd becomes the best place to record your gaming and discuss it with friends, industry folks and other gamers.
What are you currently playing (in both the mainstream and indie)?
Mainstream: I'm currently trying to catch up on a few current generation games that I missed before the next gen starts. Right now that's Heavy Rain which I'm enjoying a lot. It's totally immersive and hard to put down.
Indie: I play Atomic Brawl every day (full discloser: I did some work on the game's UI). Anyone who is into tactics/strategy and witty humor should give it a try. I also recently played Gone Home which was a great experience that I'd totally recommend.