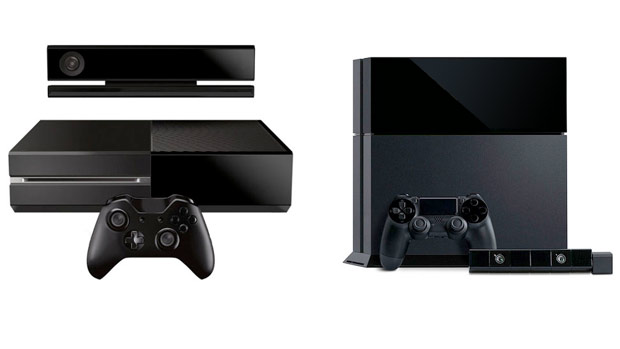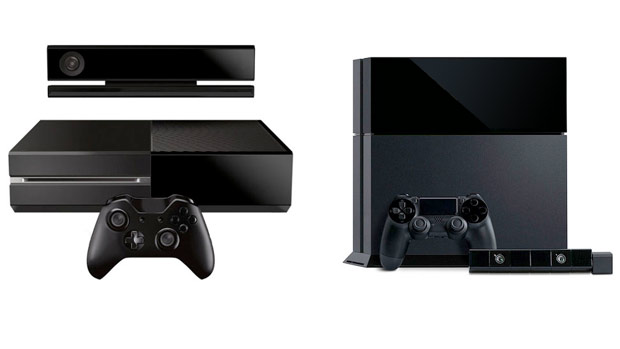 You're tech-savvy and smart, and you want to get ahead of the holiday rush this year to find the best tech gadgets for the people on your shopping list before the hoards descend on malls around the country. Holiday sales represent nearly 20 percent of total retail industry sales, according to the National Retail Federation, and tech gifts are increasingly on wish lists. Here are some of our favorite techie gift ideas for the 2013 holiday season:
Motorola Roadster 2
The Motorola Roadster 2 is an Android-friendly device allowing drivers to safely stay in touch while on the road. With a built-in speaker and dual-microphone set-up, the Roadster 2 allows drives to dictate text messages, listen to calls, stream music, and even listen to GPS instructions without having to take eyes off the road. With its FM transmitter, you can do everything over your car speaker system, and the Roadster 2's built-in A2DP Bluetooth system makes syncing it to your Android phone a snap.
Nothing says "happy holidays" more than a gift that's convenient, and can make driving safer in an age where everyone seems to be texting while driving. The Roadster 2 retails at $50 and is available from Motorola's website.
PlayStation 4 or Xbox One
For the gamer in your life, it's hard to top either a PlayStation 4 or Xbox One. Both the PS4 and Xbox One will be released with a week of each other. The PS4 on November 15 and the 22nd for the Xbox. Christmas might come a little early. Coupled with a Battlefield 4 Download from the PlayStation network or the free Forza or Fifa with the Xbox, you have two winning combos sure to please gamers looking for the most cutting-edge titles. With more than 1 million pre-orders each worldwide, the gamer you love will have plenty of other people to play with.
The PS4 will retail for $400 and the Xbox $500, but presales are drying up, so act quickly.
SoundSticks Wireless Speakers
The Harman Kardon SoundSticks III speaker system is a three-piece multimedia home sound system capable of 40 watts of amplification. With its down-firing subwoofer, the SoundSticks provide wonderful clarity of sound with a minimum amount of wiring to get in the way. Praised for their stunning and modern design sense, the Soundsticks III system is something of a must-have among design and soundheads. Gizmodo reports the SoundSticks III's sleek design and transparent case were eye-catching enough to have them eventually enshrined in the Museum of Modern Art.
Retailing for $170, the Harman Kardon Soundsticks III are a perfect gift for the hi-fi audio lover in your life, or the design junkie who can't get enough of anything sleek, plastic and see-through. They are available through the Harman Kardon site.
Photo by Alan Levine via Flickr
Google Chromecast
It's been out for a few months, but this device has been a game changer for the world of video streaming in 2013 and is the perfect gift for a TV junkie. For a mere $35, you get a plug-in device that goes directly into your HDMI and/or USB port in your television. The device, which is barely bigger than a USB drive, enables users to stream video from their computers and mobile devices. It currently supports Netflix, YouTube and Google Play Music, TV and Movies. But more services are expected to jump on the bandwagon, including Hulu Plus, Amazon Prime Video, Pandora, HBO Go, Vevo and more. That makes this the gift that keeps on giving.
LG Pocket Photo Mini Mobile Printer
Chances are you take most of your photos with your smartphone. And where do those photos go? They probably either stay in your phone's image folder or they go onto Facebook or Instagram along with hundreds of others. It can be a hassle to figure out a way to print these photos out to display in your home or on your desk at work. The LG Pocket Photo Mini Mobile Printer plugs straight into your phone (or can be accessed via Bluetooth) to print out your photos as soon as you snap them. It even comes with a photo-editing app. This handy-dandy memory maker is available at Amazon for less than $110.
MyCharge Freedom 2000 iPhone Case
For the constantly connected friend, give the gift of life. The MyCharge Freedom 2000 iPhone case doubles your iPhone battery life, up to nine hours of talk and text time, according to Refinery 29. This case plays dual roles, as it is also a heavy-duty protector for the frequent phone dropper. It comes in a variety of colors and features a built-in charging cable. This mobile life saver is available at MyCharge.com for $79.99.