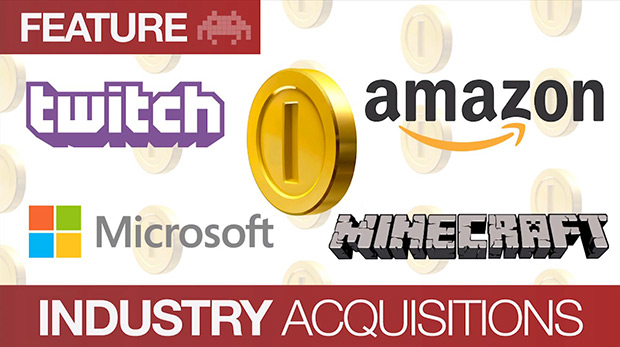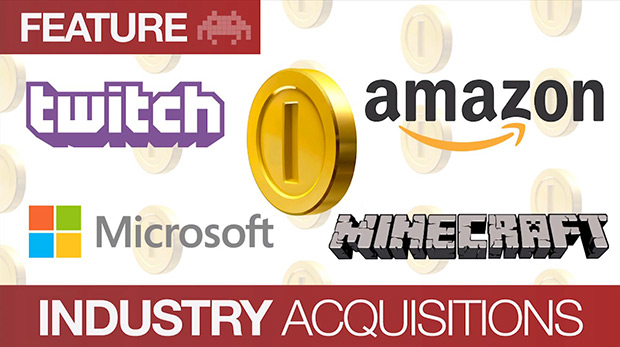 Over the past month we have seen two major acquisitions in the games industry. I wanted to take a look at both deals to see what this could mean for the companies involved and the industry as a whole.
Amazon buys Twitch
What started as a rumour of Google buying Twitch came to a crescendo in August when it was Amazon who confirmed they bought the game streaming service.
Twitch has around 55 million unique monthly viewers and Amazon is eager to tap into this market. The all-cash deal is Amazon's biggest deal to date and further emphasises their commitment to breaking into the gaming industry.
This deal is a fantastic opportunity for Amazon to gain a foothold in the digital games marketplace. Amazon and Twitch have been interacting for some time as Twitch has worked with Amazon affiliates for their partners in order to try to help them get better deals and get Amazon Play stuff on their channel pages.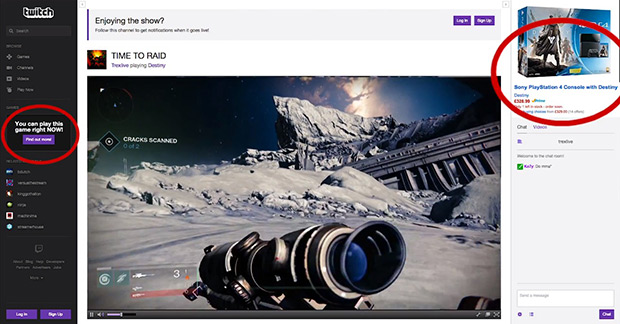 Going forward Amazon can seamlessly link games played on Twitch to either the physical retail copy or even a digital download. As both the PS4 and Xbox One have Twitch integration, the groundwork is already their ready for retail applications. If a player watches certain game then Amazon could send them offers on that game, or even even crazier still, could part download the game and once the viewer has watch another stream on Call of Duty 2015 they see a message saying 'Play this Game Right Now'.
Over the next few years we will see a shift in gaming as more and more people move to digital gaming. At present the Xbox One storefront is the only way to make a purchase. If Amazon wants part of this market then they need both an app and a sales channel. Twitch gives them that channel.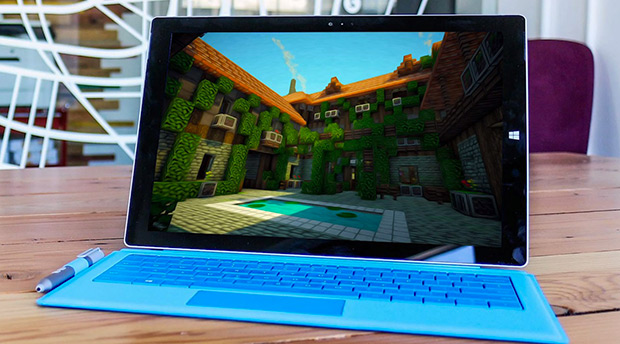 Microsoft buys Minecraft
Nine months ago, Markus Persson tweeted that his price was 2 billion dollars. At the time this was met with skepticism, but here we are, 50 million copies later and Microsoft have announced that they paid $2.5 billion for Mojang, the creator of Minecraft.
Not many companies to take on the Minecraft beast as it has grown beyond the game, expanding to toys, Lego and an array of guide books. Similarly, YouTube is packed full of Minecraft players showing their wares and helping aspiring creators take the game further.
This sale was always going to be a PR disaster. Fans of the brand have already started to complain that selling to a big corporation will ruin the independence that made the game a hit. Others have predicted that development on the game will be geared towards the Microsoft platforms such as Xbox One, Microsoft Surface Tablets and the new line of smart phones (after buying Nokia).
Microsoft have since announced that they intend to support all the channels but this doesn't stop them giving Microsoft platforms additional content.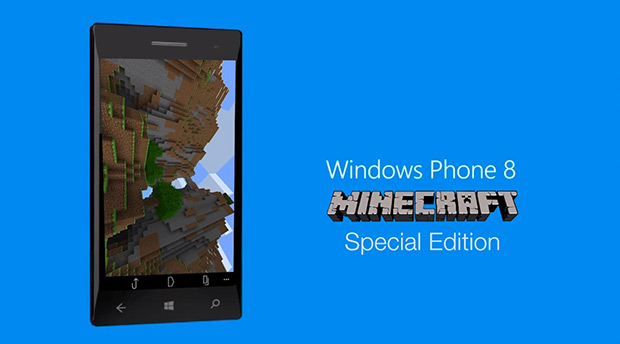 Lego is over 40 years old and is still one of the most popular toys/brands in the industry. If Minecraft can replicate this success then Microsoft will not only make its money back in 12-24 months but will continue to make money for many years to come. In an article on the Wall Street Journal Microsoft suggested that they hope to make the money back before June 2015 which is optimistic but no impossible.
Like Lego Microsoft can create new packs easily and quickly from recent movie releases to age tailored packed designed to bring players in at a younger stage. Obviously Microsoft will be looking for monetization opportunities which will probably result in a few uproars along the way. Ultimately, there are very few companies with the resources to take Minecraft further and Microsoft is one of the few that has that muscle and I hope to see some fresh ideas and new content injected into the game.