As you may have noticed by some of the content on GamingDebugged.com, I do enjoy a retro romp down memory lane. I've dedicated entire weeks to the 80's and the 90's and even created a video about Xbox One games from the 90's right now.
Today I come to you with another new/retro title, that mixes the futuristic bullet storm of Axelay with the top down exploration of Desert Strike. If you don't know those games, let me tell you that they were both great titles.
Project Root is a top-down shooter set in vast open environments teaming with hundreds of aircraft, tanks and gun placements to destroy. The whole game pays homage to the 'Strike series' games and the futuristic spaceship handles more like a helicopter than a jet. OPQAM have done a fantastic job reproducing many retro video game traits of yesteryear. You start with three lives, a health bar and large to-do list of primary and secondary objectives before moving on. Most missions see you destroying something, whether it's a power generator or a flying fleet of warships, but other missions like 'escorting a defector' do help to break them up.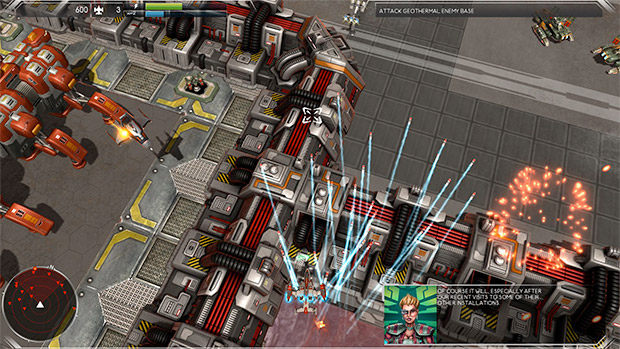 The size of the levels are both a blessing and a curse, as they are fun to play and explore, but if you lose your last life only minutes from the end you have to start all over again, which can be anywhere between 15-30 minutes. Die more than twice on a level and it becomes extremely frustrating. The silver lining with this difficulty is that you earn 'XP', that can be converted into upgrades. Your ship can be improved a various ways from simple speed improvements to additional missile bays. Once upgraded, you can feel the difference and earlier levels become a lot easier. Sadly, the upgrades are limited and you can't max out everything.
These upgrades are essential, if you are to stand any chance of beating the big boss fights at the end of each level. These boss fights do bring a bit more excitement to a game that does get a little monotonous 20 minutes in, as the environments are much smaller and more claustrophobic.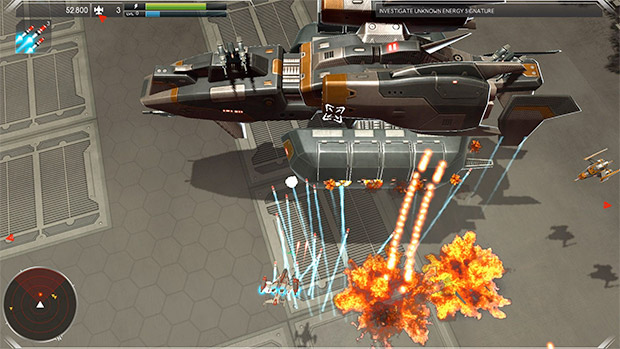 The story revolves around a dictator, some new form of energy production and a small team of rebels (that include you). There was a lot of tiny little text boxes with dialogue to read, which many people (and me) will generally ignore, so don't expect to be drawn into the narrative too much. Some voice over work would have been good here but as with many Kickstarter games, you are massively limited by budget.
Overall, Project Root has done a tremendous job tweaking the nipples of nostalgia and taking me back to what games used to be like. It's retro fun for the older gamer and a look back in time for younger players. The lack of checkpoints will annoy some gamers and those that find it difficult will get frustrated by level 2, but for those willing to put in the time and effort to take on the challenge, the game does get better once your ship is fully upgraded, so maybe you get more fun out it second time around. The game only costs £7.99, making it one of the cheapest games on the Xbox store at present, so the choice is up to you.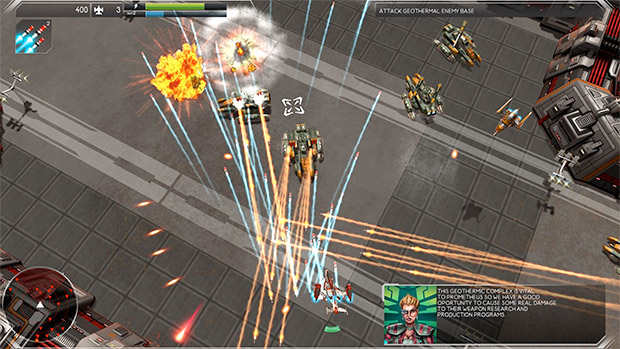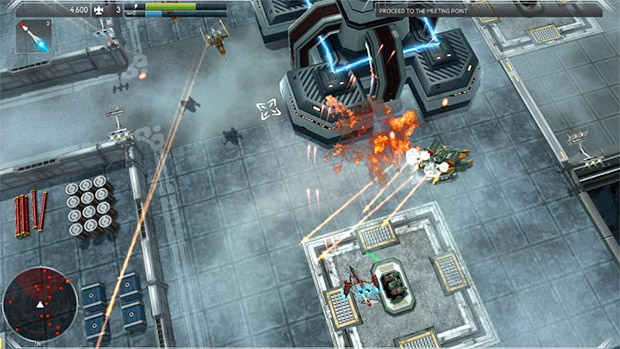 Summary
Reviewer
Review Date
Reviewed Item
Author Rating