Whilst I don't usually review tech toys on this website, I do love reviewing things, so why not give my opinions on my new retro portable handheld device?
The 'Arcade Gamer Portable' from AtGames obviously skimped on the translation services to keep costs down, but what's in a name? I would personally call it the Sega Master Gear, as this pocket-sized handheld is jam-packed with over 30 Sega Game Gear and Master System games.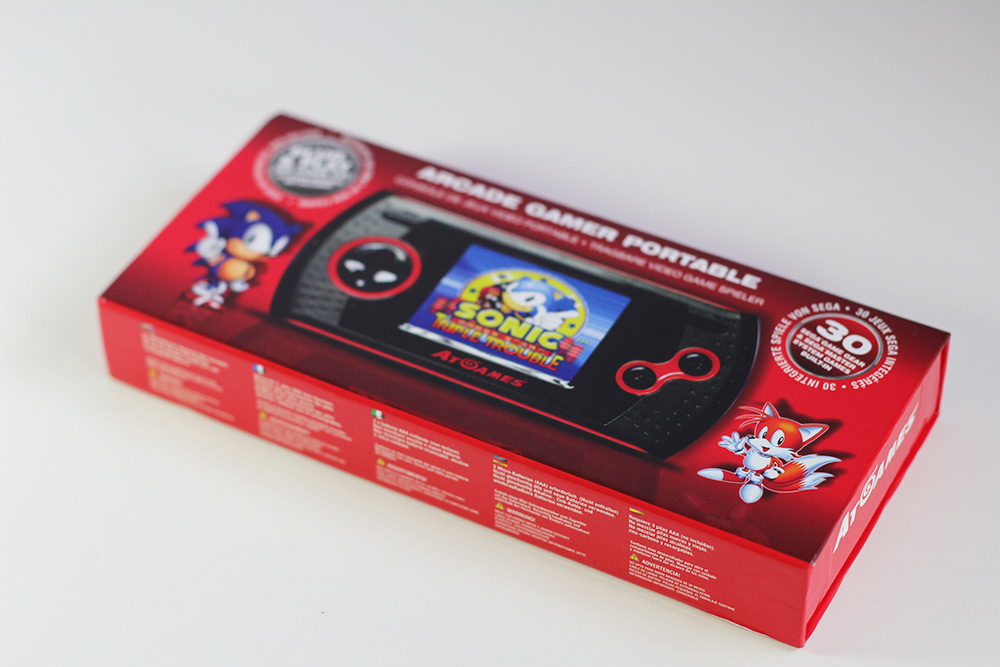 The two reasons I decided to get this cute little blast from the past were to use it during my upcoming holiday (for both car journeys and whilst abroad), as well as to introduce my children to the wonderful world of handheld gaming. The sixteen-button Xbox controller can be a little daunting at first, so I decided the best way to bring my girls up to speed in the ways of gaming was to start with the basics. Simple games with two buttons, jump and action are all you need sometimes.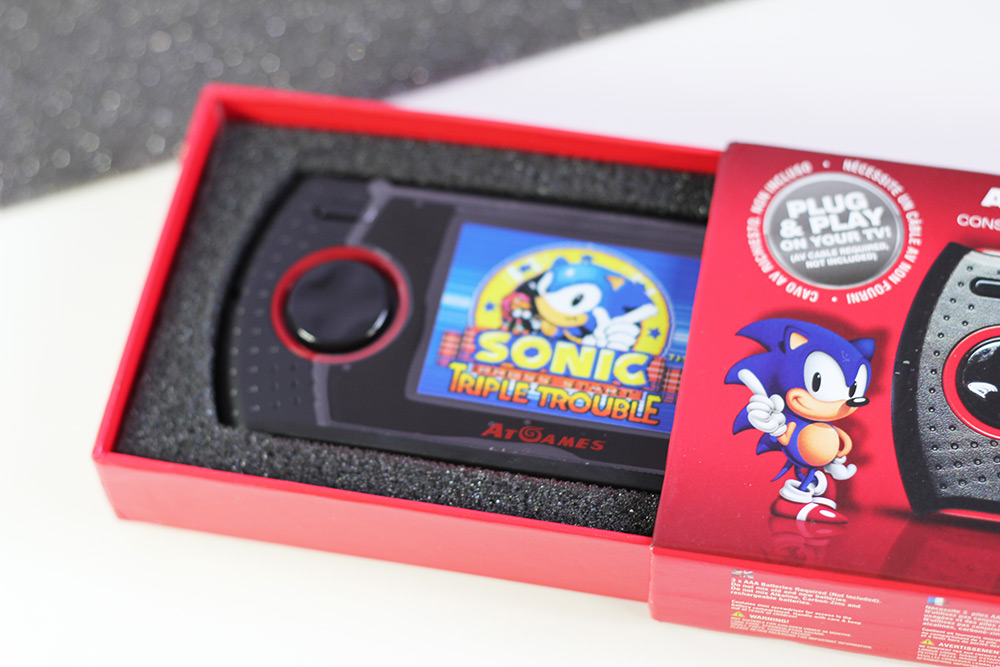 The positives include; ease of use, as it has minimal controls, buttons, and jacks and you can either plug headphones in or plug it directly into your TV (providing you have the cable). The range of games is good for a simple handheld and the cost works out to around £1.20 a game. This is cheaper than most licensed iPhone games. However, for £35 you could probably pick up a Nintendo DS with games which would be a better investment. The sound and music re-ignite those retro memories of early gaming, with familiar chip tunes from the original games. If you have a fondness for the games below then this is for you.
Games include:
Alex Kidd in High Tech World
Alex Kidd in Miracle World
Alex Kidd: The Lost Stars
Assault City
Astro Warrior
Aztec Adventure
Baku Baku Animal
Bomber Raid
Columns
Dr Robotnik's Mean Bean Machine
Dragon Crystal
Ecco: The Tides of Time
Fantasy Zone
Fantasy Zone II (Opa Opa)
Gain Ground
Global Defence
Golden Axe
Kung Fu Kid
Penguin Land
Putt and Putter
Quartet
Roster the Shooting Star
Snail Maze
Sonic Drift 2
Sonic Chaos
Sonic Spinball
Sonic Triple Trouble
Super Columns
Tails Adventure
The Ninja
However, if you are not in it for the games then a second-hand DS would be better for games but then you have to worry about the added complications that come with that handheld (such a more buttons, a dual screen and a stylus).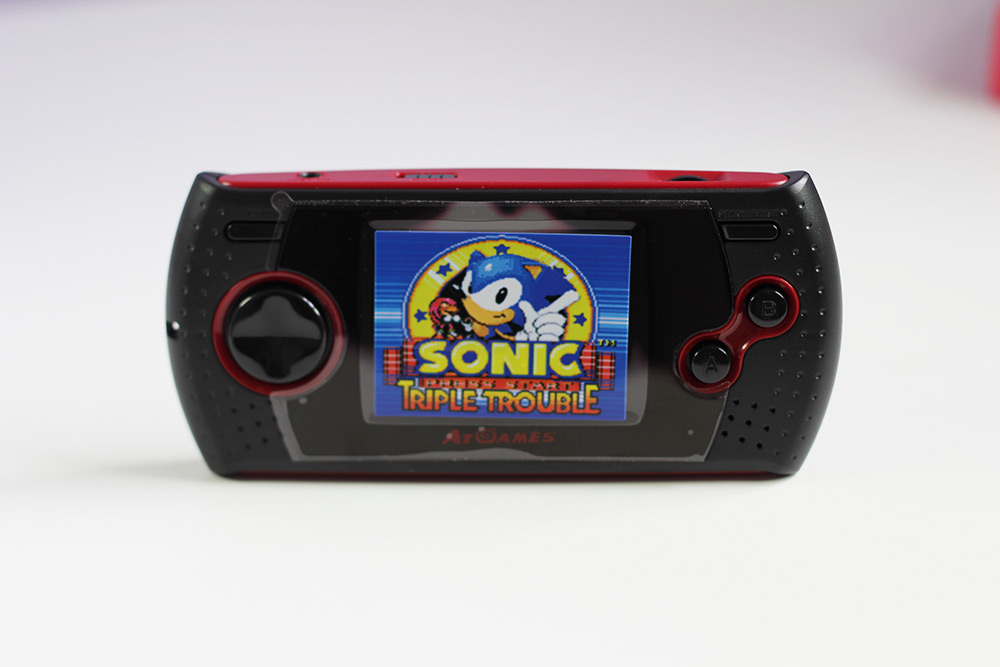 The main negatives are the price, as this would be a great stocking filler if it was under ten pounds, the screen size differences in the games, and the lack of any save function. Many of the games back then had codes to jump levels, so if you are particularly eager to work through the games to completion you can search for them online.
Overall, the 'arcade gamer portable' is fun for car journeys, holidays and for taking a jaunt down memory lane, but for me, I see this as a small stepping stone in my children's gaming education on their way to Xbox mastery. If you see it in the sale, it might be worth it, however, if you want a handheld games device, stick with the DS.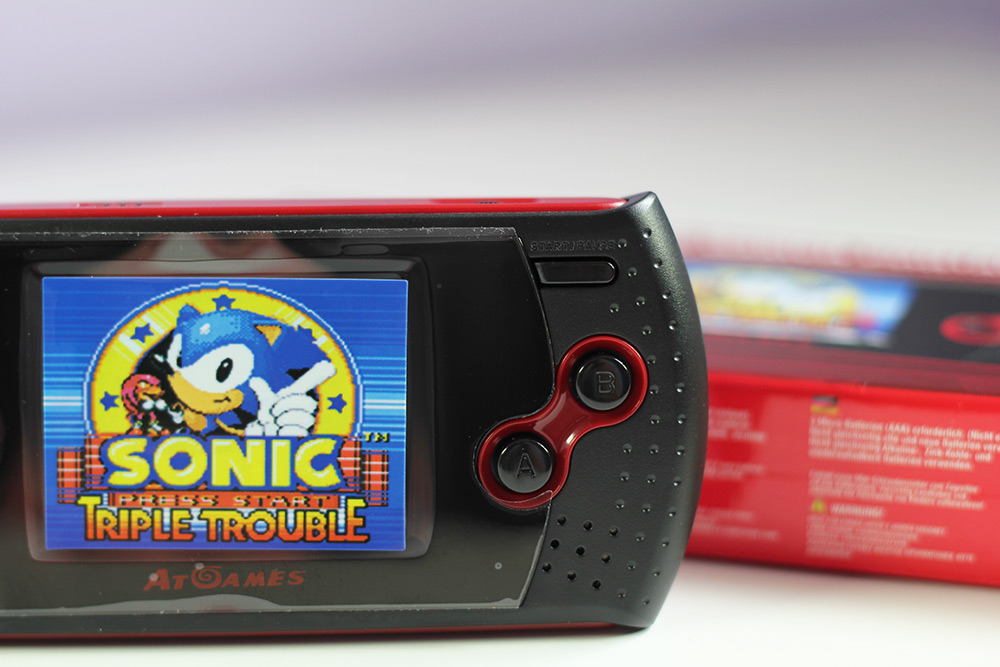 Summary
Reviewer
Review Date
Reviewed Item
Author Rating