I'd be lying if I told you I was really enthusiastic about the idea of previewing Pure Farming 2018. However, once I booted it up and harvested my first field I could see why these games are so popular.
After six hours of playtime, I have barely scratched the surface of this deep dive into the farming industry. I had harvested corn, watered orchards, sprayed fertilizer and dabbled in olive groves, rice paddies and coffee plantations. One of the key defining features of Pure Farming 2018 has to be the all-new international farm's mode. Not only does it have the classic Montana based farm but you can enjoy farms of three additional continents.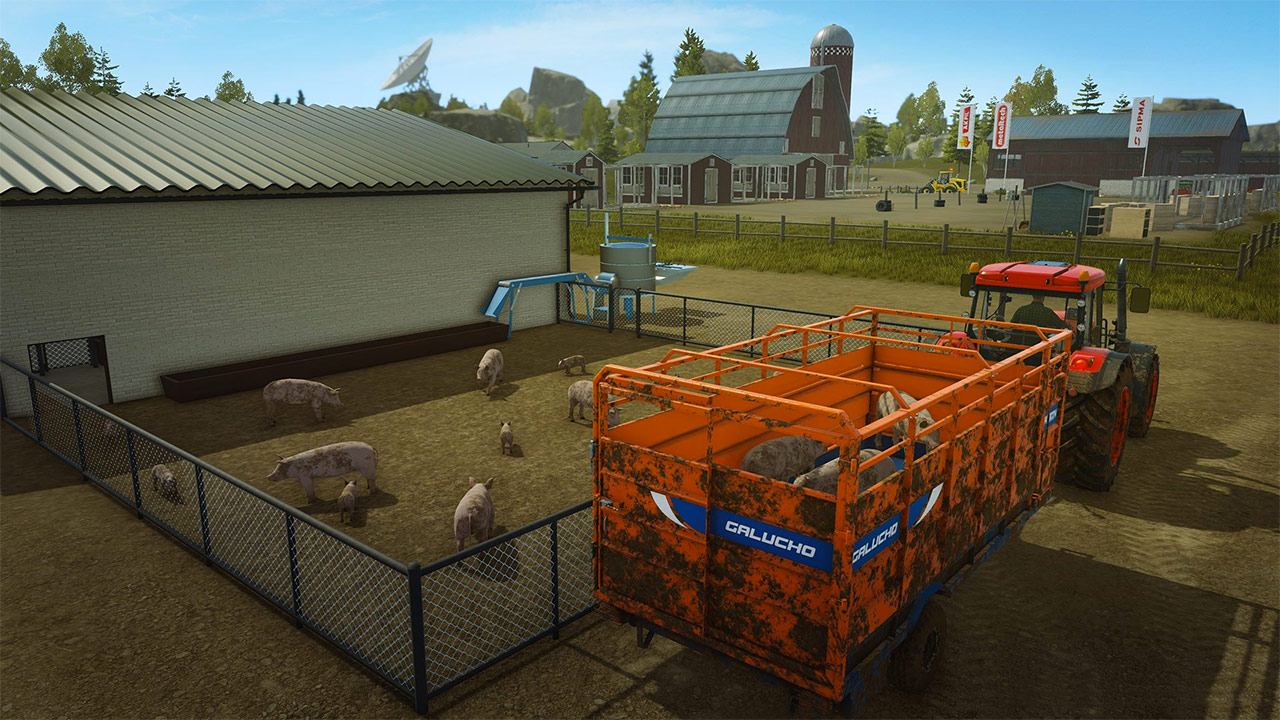 Much of my playtime was spent in the campaign mode, in which you attempt to transform your inherited farm into a thriving business. However, the additional game modes such as the challenge mode see you pitted against certain scenarios and the sandbox box mode gives you the freedom to farm at your own pace.
In the campaign mode, players get taken through all the various jobs and use a handy tablet interface to show you the breakdown of tasks, any emails, maps and farm store. In the store, you can purchase additional vehicles and trailers, most of which are fully licensed farming machining brands. Whilst using the machinery has to be one of my favourite parts, they do move slowly so make sure bring your patience with you
The slowness was the hardest hurdle for me to get over at first but once you shifted gear into farm mode, the game was a joy to play whether you are a beginner or seasoned digital farmer. The stunning visuals and array of locales mean that cruising around at 15mph isn't all bad as it gives you time to enjoy the views and relax to the sound of nature.
Players can try their hand at almost every imaginable aspect of modern farming, such as animal husbandry, orchards, greenhouses, field cultivation, green energy to name a few. However, I barely scratched the surface.
My first impressions of Pure Farming 2018 are hugely positive as it was easy to pick up and play and the love that has gone into the game shows from the gently swaying corn to the mischievous animals. The range of tasks and overall depth is obvious and I truly felt like I learned a lot about real-world farming whilst playing. I would definitely recommend Pure Farming 2018 to those looking for a change of pace and a game that grows on you.