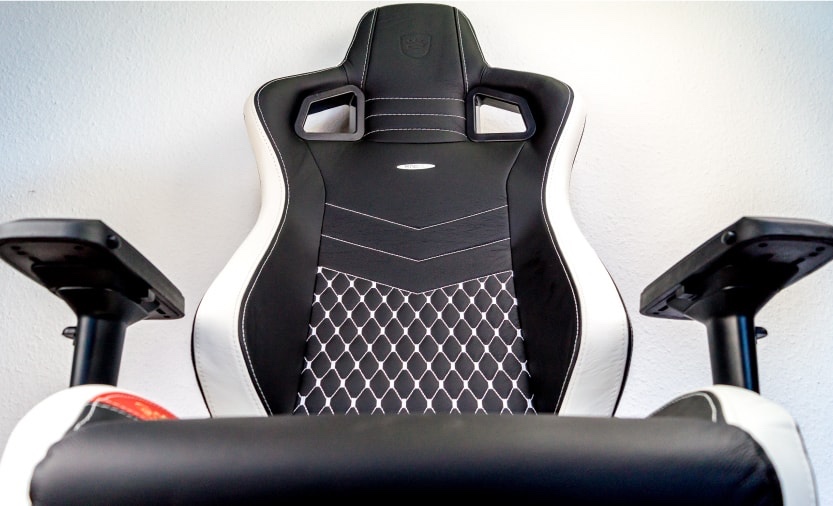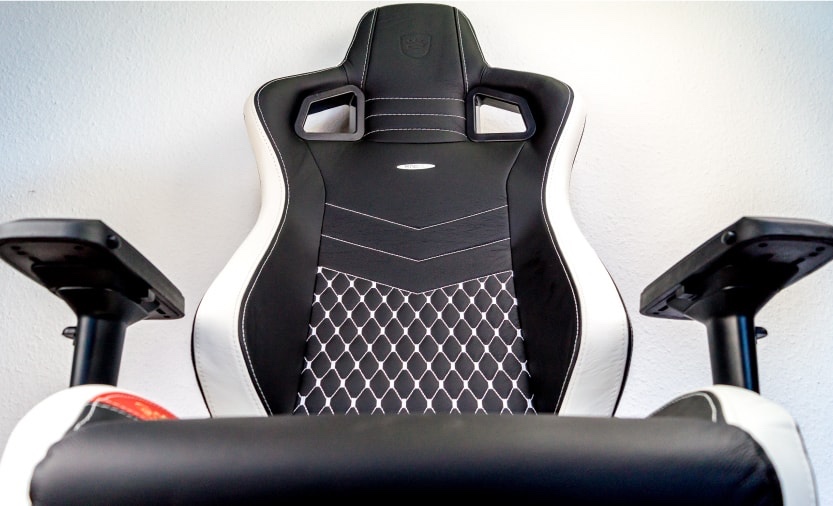 Gaming chair or office chair, which should you buy?
It's very likely that you are at this particular crossroads whilst reading this post. To most people, there has been a lot of confusion about this. These two types of chairs have, and still are fighting for the battle of supremacy. Whilst I will not give you a definitive winner here, I will go over the details of each to help you understand the merits and problems with each. From there, you can make your own decision based on the facts.
Design
For those who haven't previously mulled over the difference between gaming chairs and office chairs, separating them might be a little tricky. Their designs are similar. However, there is always a difference, thus why the different names. If you become close enough, you will notice that gaming chairs are typically designed to look more cool and stylish. With the growth of streamers, funky chair design is now part of the gaming chair world. Nowadays they tend to look more like racing car seats than office chairs. Hence, to them, comfort comes second. Office chairs, on the other hand, dwell on comfort as users are designed to spend seven-plus hours a day sitting in them, and therefore, style and beauty come second.
But wait a minute, this statement is never true all the time. There are such ergonometric office chairs that are quite stylish and beautiful above being comfortable. Do we identify them as gaming chairs? Similarly, with gaming chairs, others are more elegant, and when you see them, you'd guess what they are meant for, office work, but no. 
Naturally, people tend to like items that appear more beautiful and cool. Hence in most cases, when it comes to buying chairs, they fall for gaming chairs even if they wanted office ones. For this reason, gaming chairs tend to sell a lot. But that still does not conclude that you can't find eye-catching gaming chairs. Sleek, glossy, and flashy office chairs exist as well. 
So then which should you choose?
If you like colorful designs, those that look flashy and stylish, then the gaming chairs will suit you most. If you want an official chair, still you can find those multipurpose chairs best for both gaming ad office work. Otherwise, if you need a chair with minimum decorations them most likely, you should go for office chairs. 
Cost
Generally, gaming equipment tends to be expensive. Whether it is a Bluetooth keyboard, wireless headset, or even multi-button mice. Many of these cost a lot more than their wired (and more borning looking) counterparts.
However, this isn't always the case. Most high-end office chairs sell at a much higher price point than any of the best gaming chairs. This is because of the construction and materials used in the manufacturing of high-end office chairs – The fanciest of office chairs tend to exceed that of gaming chairs. They tend to include extra adjustability features, high-quality memory foam cushioning, soft rolling castors wheels, and excellent stability. You can find a list of the best gaming chairs under $200 by viewing this article by Hotrate.
The cost of any of these chairs depends on their practicality in operation. Most ergonomic office chairs are built for comfort and body support which is why they are chosen by many people prone to back pains. Gaming chairs, on the other hand, base their designs on car seats. However, with car seats, their design is based on the position and safety of the driver. It's unlikely that gamers will be hit from the side by an oncoming vehicle whilst playing Fifa. It is because of this that they are unable to match high-end office chairs for comfort levels.
Adjustability
Another factor worth reviewing when looking at the difference between office and gaming chairs is adjustability. How flexible is the chair? Typically, the adjustment features mainly include the seat height, armrest position, and backrest tilting position. Gaming chairs, however, do have more advanced features than their office chair cousins. Just look at even the entry-level gaming chairs to see that they all at least have a reclining functionality. 
But does an office chair need a more advanced reclining feature? Most of the work you do at the office requires that you lean forward. You may only lean backward for a moment while pausing. However, in gaming, leaning back is almost the common sitting position. It gives you the player a comfort zone that which you can play comfortably. 
Ergonomics
; Who Wins?
An average office chair always comes with basic yet highly functional and practical features. You will find it with adjustment features of a backrest, armrests, and even height. It comes with an appropriate height to ensure you sit comfortably and focus on work. The padding incorporated in them is of high quality meant to offer you a comfortable sitting. 
What gaming chair has is an 'exaggeration.' Their ergonometric are incredibly a notch higher – no office chair compares.  A gaming chair will feature a high backrest straight in design to ensure game die-hards feel ultimate coziness. Also, it features an adjustable lumbar, which adds much to its flexibility.
Conclusively, an office chair, will make you feel comfortable and relaxed. However, an excellent gaming chair will offer you more of that. It will bring I you the feeling as though you are the real driver to that racing car. 
Key Benefits of a Gaming Chair
It offers ultimate comfort from its ergonomic construction

It comes with lots of adjustment features

The chair has such a cool look that increases gaming cred

It is best for extensive players
Advantages of an Office Chair
It bears a more versatile design 

Crafted for practicalities of long hours sitting at the office

Its ergonometric design grants great user comfort
Conclusion
Finding the winner between these two chair types is not easy. In my opinion, I can't tell which one would be the best between the two; however, I know this. If you want a chair with a more stylish, classy, and cool design, gaming chairs would very much appropriate for you. Alternatively, if you need a chair with more practical functionality in an office environment then go for an office chair. Otherwise, each of these chairs serves their purposes effectively.