The popularity of gaming has steadily grown over the past several decades, and it keeps attracting new fans of all ages. In 2017, Nielsen reported that 64 percent of the U.S. population, ages 13 and older, plays video games on some device. The reach of gaming fandom extends to YouTube, where two of the top five channels are those with the most significant number of gaming-related subscribers. 
In March of 2019, Forbes reported that gamers from countries such as France, Italy, Germany, India, Japan, South Korea, the United Kingdom and the United States are playing more and more. Avid gamers play for an average of seven hours and seven minutes per week, according to Limelight Networks. That timeframe keeps growing too. 
As an increasing number of gamers spend more time gaming, everyone is trying to figure out how to improve their gaming performance. If you need some tips, here are four easy ways to create the best gaming experience at home. 
Design Your Gaming Space 
If you have a home full of rooms that might work well as your gaming den, think carefully about the room you choose. Think about what you want out of your gaming setup and which rooms are most suitable. You don't want to infringe on the space of your family members or housemates, and you also don't want them interrupting your gaming time, so consider areas like your basement, attic or spare bedroom. 
Buy a Gaming PC 
If you are passionate about your gaming time, search for a top-of-the-line PC with a high-caliber processor to offer you peak performance when handling high-end games. Gaming PCs tend to provide a better overall experience than many designated gaming consoles. Further, gaming PCs feature dedicated graphics cards for less graphical lag and a smoother frame rate. PC Gamer shares some of its top picks for 2020, including the Alienware Aurora R11 and the Corsair One i164.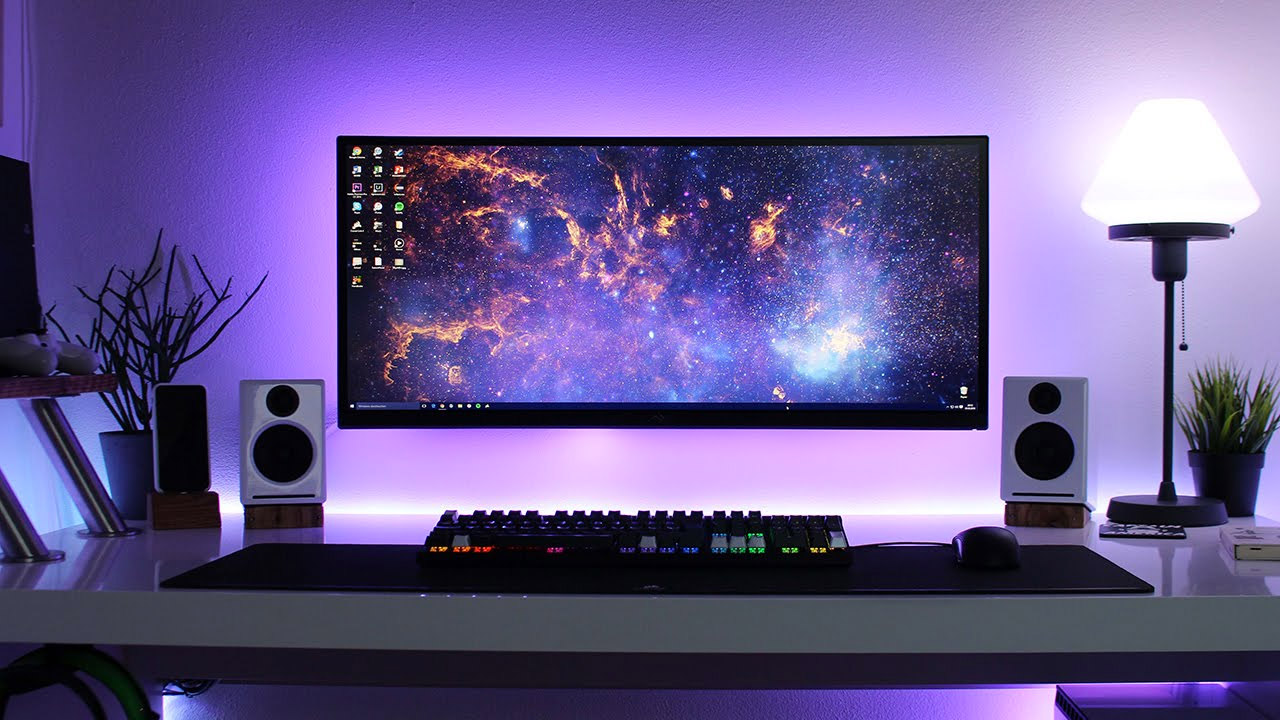 Enhance Your Online Gaming Experience
Make sure your internet resources can support your gaming practices and anything else going on in your home while you are gaming. Some key features you need include a generous data plan, low latency and above adequate connection speed. Internet providers such as Cox Communications can walk you through everything you need to get the most out of your gaming experience in each session. Your internet provider should be able to help you determine the right ping for gaming and how to test it, ways to lower your latency, whether you need a gaming VPN and much more. Understanding how your internet speeds impact your gaming experience will help you understand how to improve your gaming performance. Learn more about secure gaming at nordvpnteams.com.
Invest in a Comfortable Gaming Chair 
Last but not least, you need a comfortable gaming chair. Many games can go on for hours, so you want to sit tight and comfortably throughout. The right gaming chair can help you relax and prevent back problems. PC Mag recommends chairs like SecretLab and AKRacing. 
Settle in for Peak Gaming Sessions 
Focus on finding a comfortable chair, high-quality gaming PC and performance-enhanced internet to start building your gaming oasis. Add in a good headset, monitor and customized controller, and your family may have to set out on a search mission to find you. Then again, they might choose to stick around and join you.