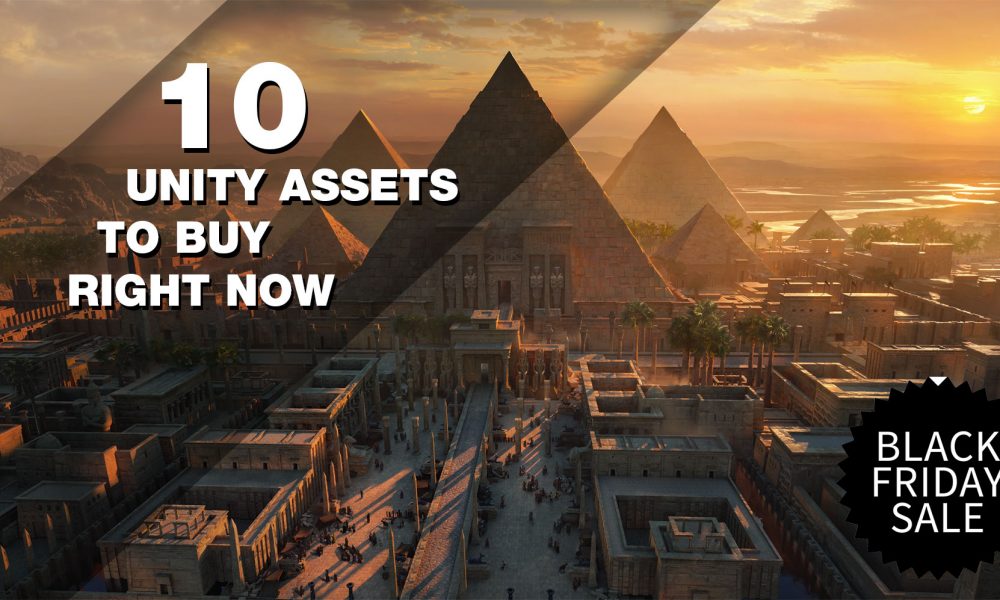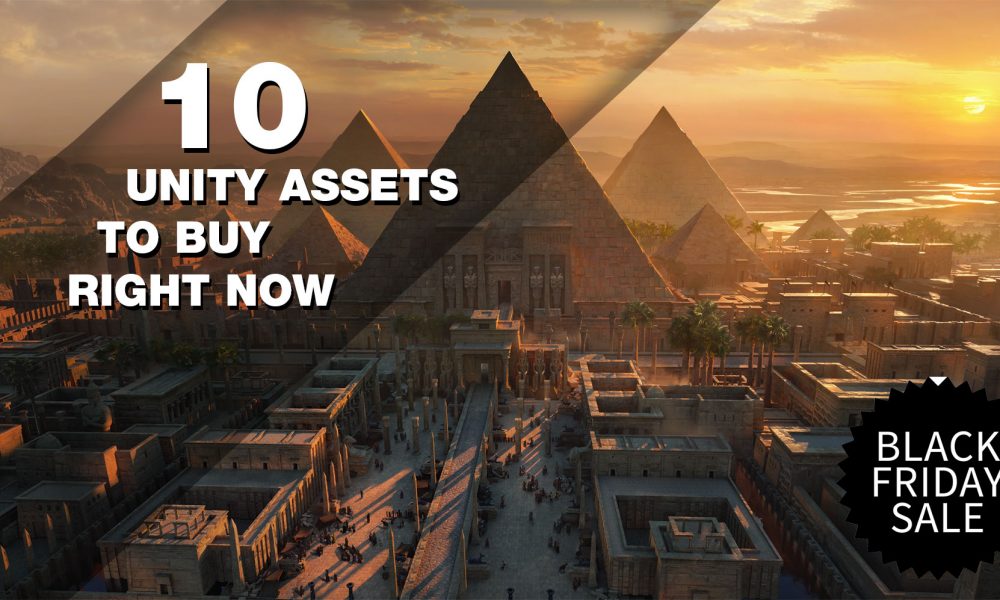 The Unity Asset Store is a massive library of assets that heightens game development. And right now, the Unity Asset Store is offering amazing deals in their latest sale with savings of up to 50%. 
These assets range from 3-D models, image or audio files, animations, textures, etc.  Some popular assets like the Animator Creator, Render texture, etc. can bolster your game-building techniques and make them more efficient. By saving up to 50%, you can get your hands on some of the best Unity assets listed below:
GAIA PRO
:
GAIA PRO is a professional terrain and scene generator for Unity that allows you to create aesthetic and ravishing mobile, VR, console stand desktop scenes. 
Pros & Cons:
This streaming system gives you the advantage of either working fully procedural or manual. 
GAIA PRO is robust and provides fast results. The assets keep receiving updates and tweaks. 
There's a drawback of lacking comprehensive tutorials, but it won't be tough to figure out the tools, thanks to their fantastic support. 
Savings:
The GAIO PRO was previously priced at €258.17, but the new discounted price is €129.08 only. 
UFPS: Ultimate FPS
UFPS is a professional, kinematic character controller designed to create the ultimate first shooter for PC, mobile, console, AI, networking, and VR. 
Pros & Cons:
UFPS is an exceptionally well-documented and professionally coded asset for both designers and programmers. It can also be used as a learning tool.  
As a beginner, it is potentially the best platform to make a good FPS. Still, if you are a competent developer, eventually, you will run into its limitations and require more features and updates. 
Savings:
The UFPS asset after 50% off is a steal deal and is available at just €33.50 only. 
Corgi Engine – 2D + 2.5D Platformer
Corgi Engine is one of the best selling and most complete platformer solutions for Unity built around a non-physics-based character controller. 
Pros & Cons:
It's the best tool to create a 2D + 2.5D platformer game compatible for desktop, mobile, consoles, and many more. The Corgi Engine is simple to use. May you be an experienced developer or a newbie; you can make the best out of this engine with its heavily coded database, excellent tutorial levels, and loads of content. 
With little downsides such as unorganized folders and rigidity in manually working, the Corgi Engine contains MMFeedbacks, the Inventory Engine, and Nice Touch assets, without additional purchases. 
Savings:
Previously priced at €53.60, you can get the Corgi Engine for €26.80 only!
Pro Camera 2D – The definitive 2D & 2.5D Unity camera plugin
Pro Camera 2D is a plugin for Unity that allows you to quickly set up a camera for any 2D game. 
Pros & Cons:
It supports orthographic or perspective cameras, so it works great for all types of 2D and 2.5D games. It also supports all three axes (XY, XZ, and YZ), which means Pro Camera 2D is applicable for any 3D game with camera movement on a 2D plane. 
This plugin covers a wide range of features, extensions, and triggers. Also, your one-time purchase gives you a lifelong to all future updates for free. 
Savings:
The users highly recommend it, and right now, you save and get Pro Camera 2D at just €17.87! 
Quest Machine
Quest Machine is a full-featured, easy-to-use, and extensible quest system that lets you add handwritten and procedurally-generated quests to your project. 
Pros & Cons:
There is no scripting required here. It works great in 2D and 3D and also supports multiplayer games. 
Quest Machine is tested on platforms such as Windows, Mac, WebGL, Android, iOS, etc. With its thoroughly-documented source code and extensive scripting AI, learning how to use this massive package will take some time. For you beginners, 90% of the features might seem daunting until you understand the system to its fullest. 
Savings:
Now you can create unlimited quests at runtime at a halved price of €29.03 only!
Ultimate Game Music Collection
The Ultimate Game Music Collection is a definitive video game stock music pack with 218 tracks and cues. It includes full content from 11 popular packs and various genres to choose from, such as action, fantasy, casual, horror, puzzle, and many more. 
Pros & Cons:
You can use the music in your project innumerable times without any additional fees at such a low and affordable price. The music standards are high-quality and professionally mixed to create a fantastic soundtrack for your project. 
Savings:
Consumers' highly satisfactory response has made it a must buy at a small price of €20.10 from €40.20.  
Ultimate Sound FX Bundle
Ultimate Sound FX Bundle provides a massive library of 9023 premium sounds chosen over thousands of sounds recorded. 
Pros & Cons:
All the sounds are game-ready and designed to enhance the feel of your game. The pack gets a future lifetime update for a one-time purchase. It features sounds such as real recorded gun and bullet sounds, Retro/2D platformer sounds, animal sounds, etc., making the experience professional. 
Savings:
At such a low price of €8.93 from €17.86 right now at the Cyber Week, it's a deal you need to make before it ends. 
Mesh Baker
Mesh Baker combines multiple meshes and combines the materials on those meshes into a single mixed material to enhance drawbacks by reducing draw calls produced by different assets and models. 
Pros & Cons:
For static/dynamic batching, models and atlases can be fixed and created to share materials. Mesh Baker requires no scripting and hardly needs 5 minutes to learn and understand. 
Also, non-destructive workflow ensures that the source assets aren't altered or affected, but a new combined mesh and texture atlases are created separately. Being one of a kind, Mesh Baker remains a little inclined towards being much more useful for an experienced user. 
Savings:
Previously priced at €58.07 and now €29.03 only!
TopDown Engine
TopDown Engine is a complete top-down solution for Unity that allows creating both 2D and 3D top-down games. 
Pros & Cons:
With clean coding, good practices, and optimizations, TopDown Engine is very fast and works on desktop, mobile, consoles, etc. Also, the heavily documented codebase makes customizing simple and easy for professional developers. But a little knowledge of Unity Learn will be enough for newbies to understand this engine. 
Savings:
The TopDown Engine is now available at half its price. €26.80 only!
Anything from the Kitbash 3D Collection
Kitbash3D is Unity Asset store's first large library partner, which creates the world's most premium 3D assets. Their asset library has been used by successful and renowned film studios (Disney, Fox, Marvel, HBO) and game studios (Ubisoft, EA, 2K, Tencent). 
Pros & Cons:
A list of kits provided by Kitbash3D and available at Unity Store include 3D assets of Spaceships, Cyberstreets, Neo Tokyo, Shangri-La, Roman Empire, etc.  
Using the Kitbash3D asset, you can create a beautiful scene for video games, film, TV, design, or art. But if you carelessly mix an asset kit, you will end up with a clash of different design languages, affecting performance and speed. 
Savings:
There is no room for mistakes in developing a project anyway, so make your project a visual dream come true by getting your Kitbash3D kit at a discounted price of €88.89 from €177. Colossal saving, isn't it?
What Now?
The Unity Asset Store is a one-stop store to get all those assets and systems to enhance your game-developing skills. Consequently, your project development becomes more comfortable, faster, and more impressive. 
With these sale offerings, you can save a staggering total of £410 if you purchased the ten assets listed above, and that would be a HUGE saving promising you tons of features to level up your game development truly.