Back in 2015, I was blown away by Horizon Chase when I bought it for my iPhone. The modernized Outrun style graphics was a nostalgic jaunt down memory lane but after playing it, I was overjoyed at the speed, control, and depth the game had to offer. Almost seven years later, I still have the game on my phone, and more than that, I have the Xbox version with its joyous couch multiplayer. Over the years, the game has enjoyed a variety of new DLC but the new Senna Forever update is their most ambitious update yet!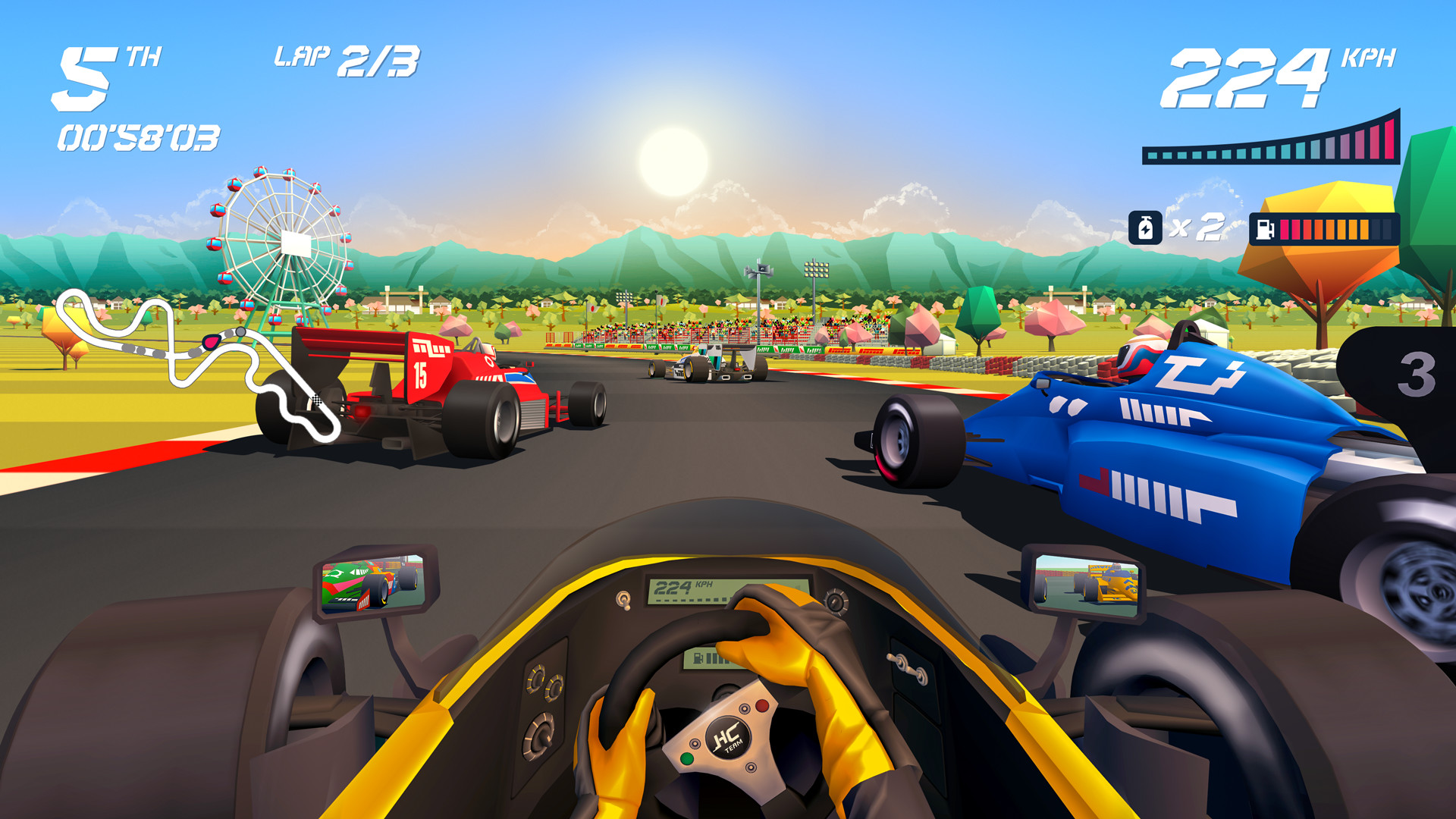 Just in case you are unfamiliar with Horizon Chase Turbo, Let me enlighten you. Horizon Chase is a retro racing game inspired by the classic racing hits of the 80's and 90's such as Out Run, Top Gear, Rush, among others. It mixes fun arcade gameplay with beautiful vector graphics and breathtaking speed.
In classic arcade racing style, players start from the back of the pack and must boost and dodge their way to the front to achieve that medal position. With over 12 different countries with a massive 109 different tracks, there is plenty to do.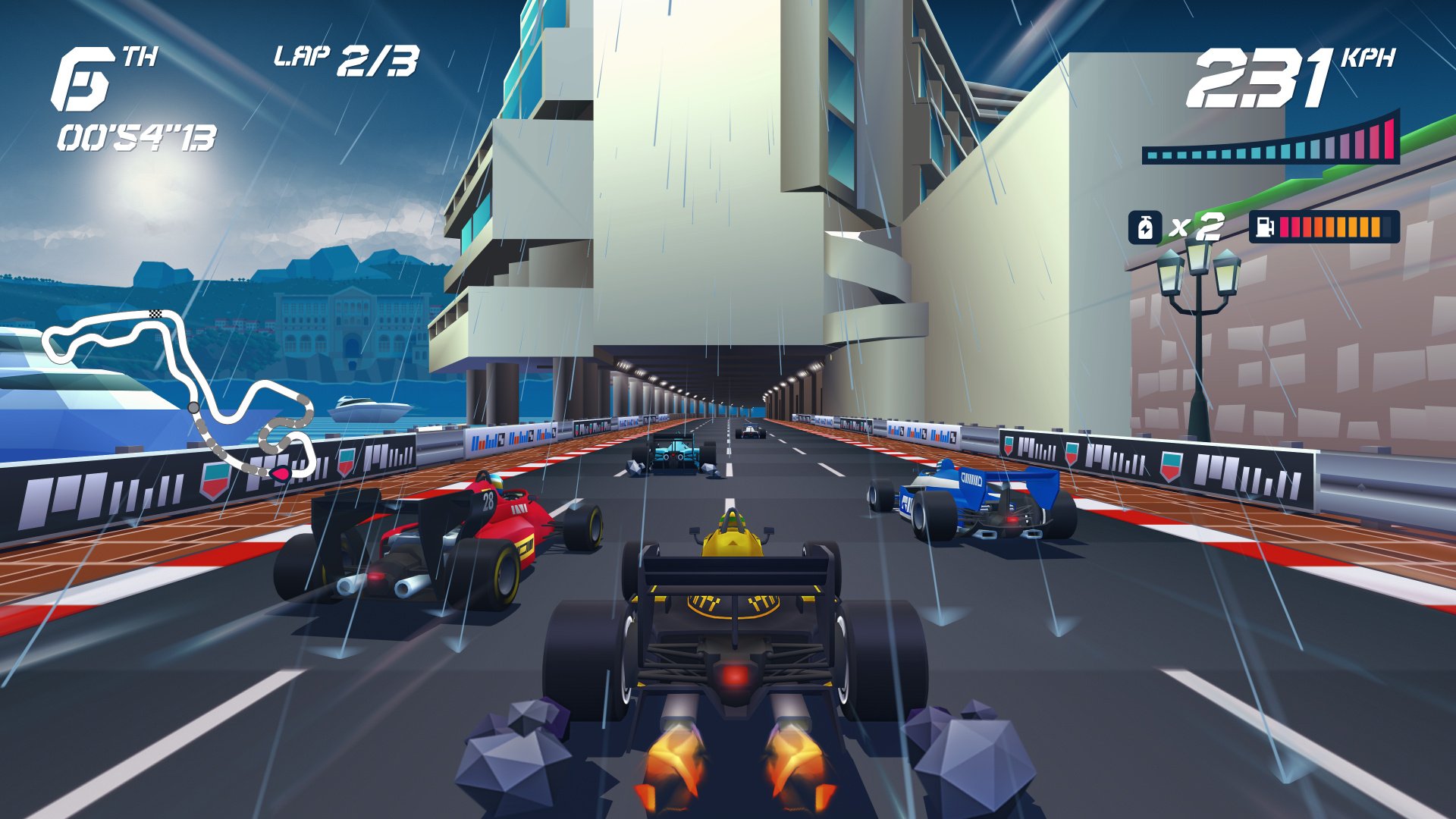 Senna Forever is a loving tribute to Ayrton Senna, the legendary Brazilian driver who changed history. The new DLC is the biggest update so far, adding a new first-person view to give players the opportunity to sit in the driving seat. With 15 new tracks, six new cars, and a whole host of all career goals, modes, and special 'Senna Marks' to overcome, this could almost be a game in itself.
Overall, the difficulty level is well-balanced and the new Senna's Marks bring something new for those looking for an extra challenge. Being more F1-focused, the cars are already highly tuned, so in Senna Forever, players must choose one of three upgrades. The different upgrades give you a different advantage and some tracks were clearly designed to take advantage of one upgrade or another. The career mode is worth paying, as this takes you on a journey to relive Senna's legacy, so any fan of F1 or even the Senna movie would enjoy stepping into Senna's shoes and racing as the legend himself.
I tip my hat to the dev team for merging a retro arcade racing game with a heartfelt tribute to a driving icon. It's a wonderful experience with new cars, new tracks, new perspectives, and vibrant locations.