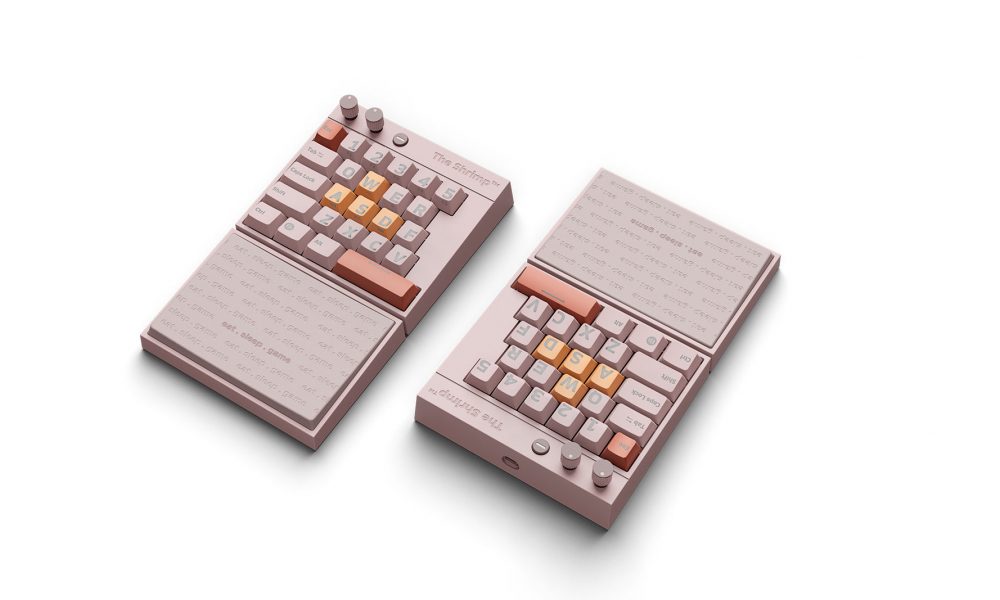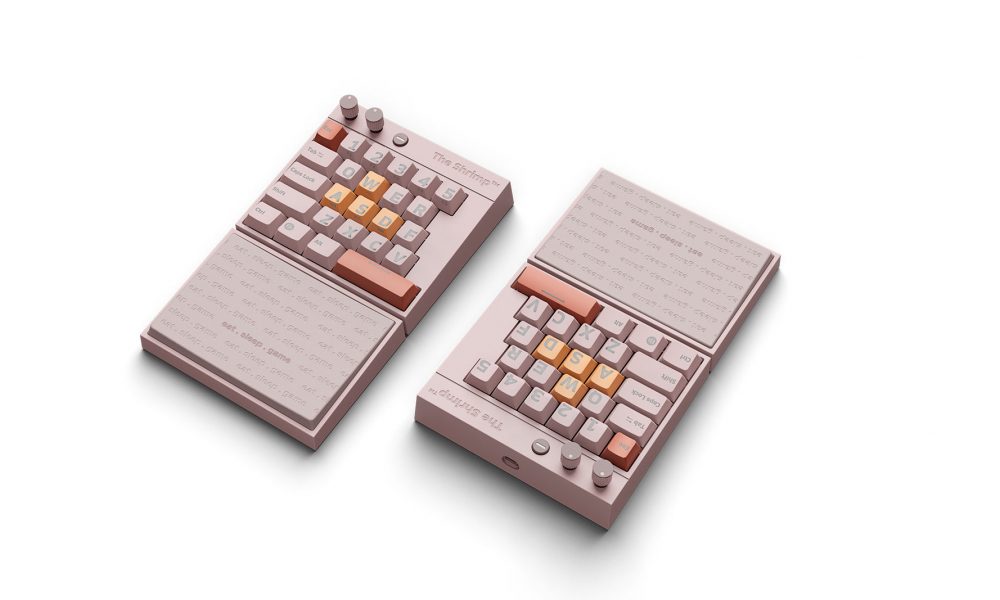 Give yourself the freedom to position your hands as you desire with this darn cute space saver. The Shrimp™ can enable some proper ergonomics. No more twisting your keyboard, hands and shoulders into awkward angles to find a feasible gaming position. The Shrimp™ can serve you both at home and on travels. At home it will wait patiently for when you hop into gaming.
Ultra-compact mechanical gaming keyboard liberating you from your gigantic and uncomfortable keyboard.
The Shrimp™ is amazing for travelling. When normally traveling with a gaming laptop, you most likely carry a gaming mouse with you. You would probably not carry your keyboard along as it's way too big. You probably also don't much enjoy using the keyboard on your laptop. Tiny keys without proper feedback, hand positioned almost touching the laptop screen, yikes! The Shrimp™ is definitely something that would fit your backpack.
The thing about Shrimp is that you don't need to learn or accustom yourself to anything new. The Shrimp™ has a standard layout meaning the keys are exactly the same and in the same locations as on a standard keyboard.
Not only does the Shrimp™ look good, it feels great as well. Brand new Gateron™ G Pro switches plated on an elegant Nordic design body which has a bunch of sound-dampening magic built inside it. Also there is a detachable magnetically connectable wrist rest with soft padding and textured surface. A king's rest for your wrist.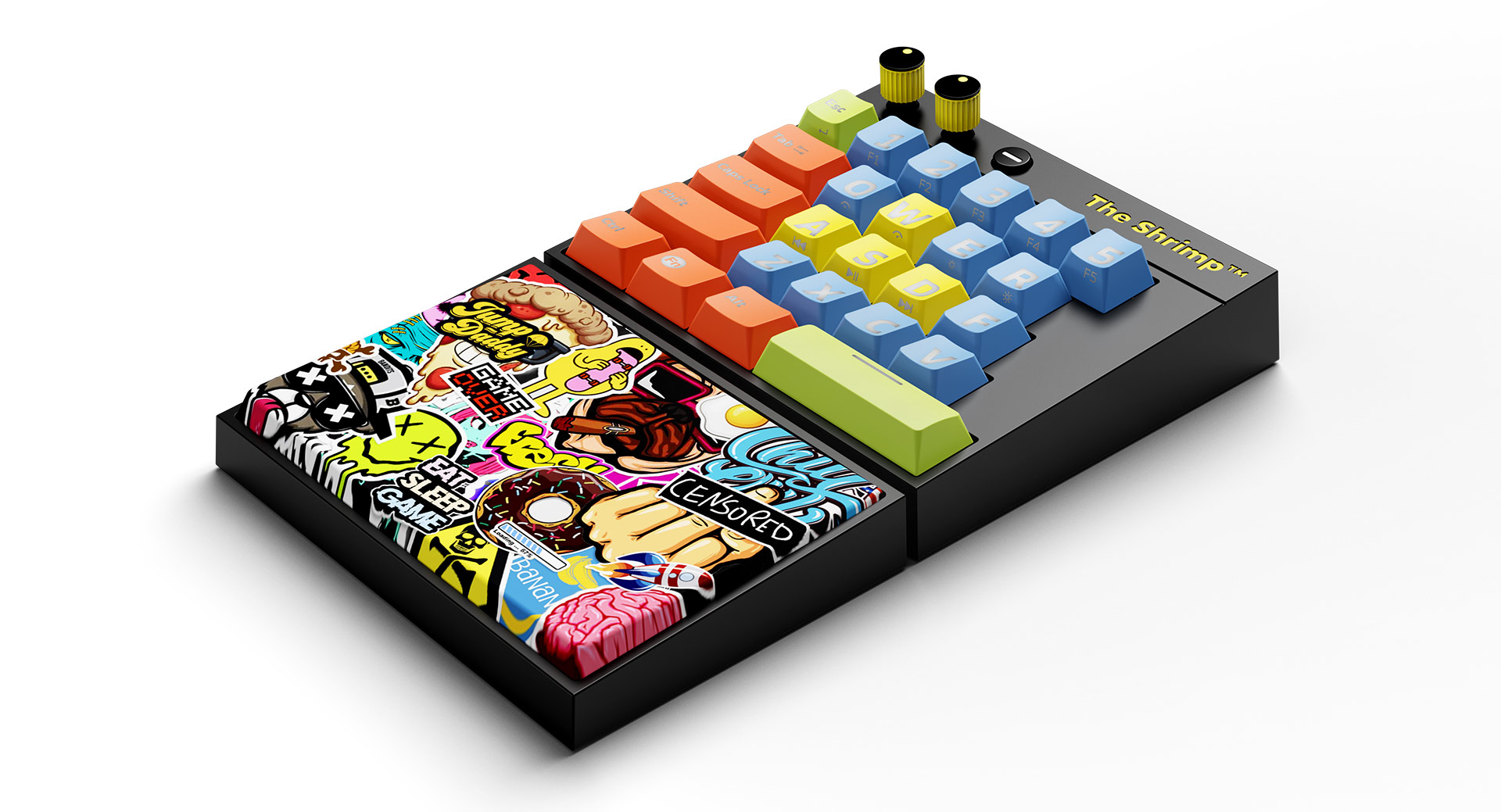 On keycaps we would like you to notice the classic Cherry™ profile which is a bit lower (and in our opinion) better shaped than on most industry keyboards using the OEM profile. The keycaps feature an "oversized" lettering which carries more light…which brings us to RGB illumination. Yes, the Shrimp has! And it has plenty of cool effects as well.
The 25-key layout on the Shrimp™ is a solid amount of keys for any kind of casual gaming. You can use as is or map the keys in-game as you wish. No software or tricks are required. Casual gaming is the best kind of gaming. You game and feel casual while gaming. Just like wearing casual clothes, they are the most comfortable ones. In competitive gaming the gamers sweat a lot. How is that fun? If you feel competitive you can give the Shrimp™ a go too!
"We wanted to brush off some dust from a "gaming keyboard". There hasn't been much evolution happening on keyboards from the computer terminal keyboards of the 1970's. The "gaming keyboard" of today seems to be mainly a standard keyboard made in black color with an addition of RGB lighting and maybe a couple extra buttons too far away from easy reach." says Kari Viljanen, product developer of the Shrimp™. "Having them be mechanical is not a new innovation of the last decade, it's actually going back in time and bringing back the superior technology of old. All keyboards used to be mechanical and later became membrane to cut costs when the home PC market was booming."
"Now we haven't re-invented a wheel here either. The Shrimp is also a standard keyboard, albeit its tiny size. There have also been keypad sized gaming devices before the Shrimp but they have either been non-standard layout, made to adapt keyboard & mouse on gaming consoles or have had some off-putting futuristic "space-captain" designs. I believe we have made a design that is both comfortable to use and looks great on your desktop. "

 

concludes Kari Viljanen.
Technical details:
Ultra Compact mechanical gaming keyboard

25-key GLOBAL layout with super stunning "oversized" lettering

Gateron™ G Pro mechanical switches

Cherry™ profile (heights & shaping) keycaps

 RGB illumination with a bunch of cool effects

Padded and textured magnetic wrist rest

Cool gadgety knobs

Multimedia controls

Fn-layer (dual function keys)

USB-C connector

Compatibility: Desktop PC and gaming laptops, PS4/PS5 (standard HID compliant USB device)