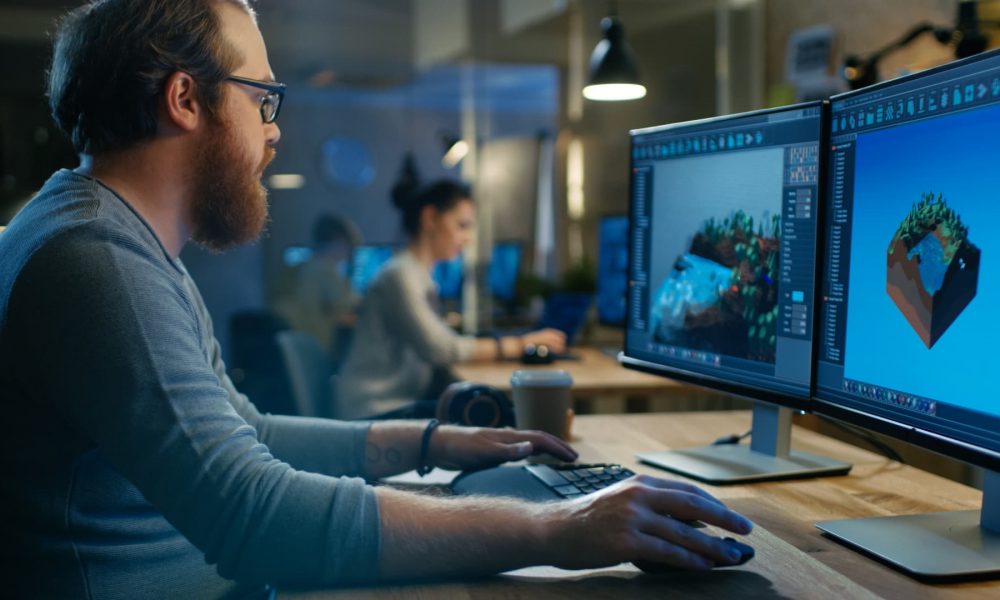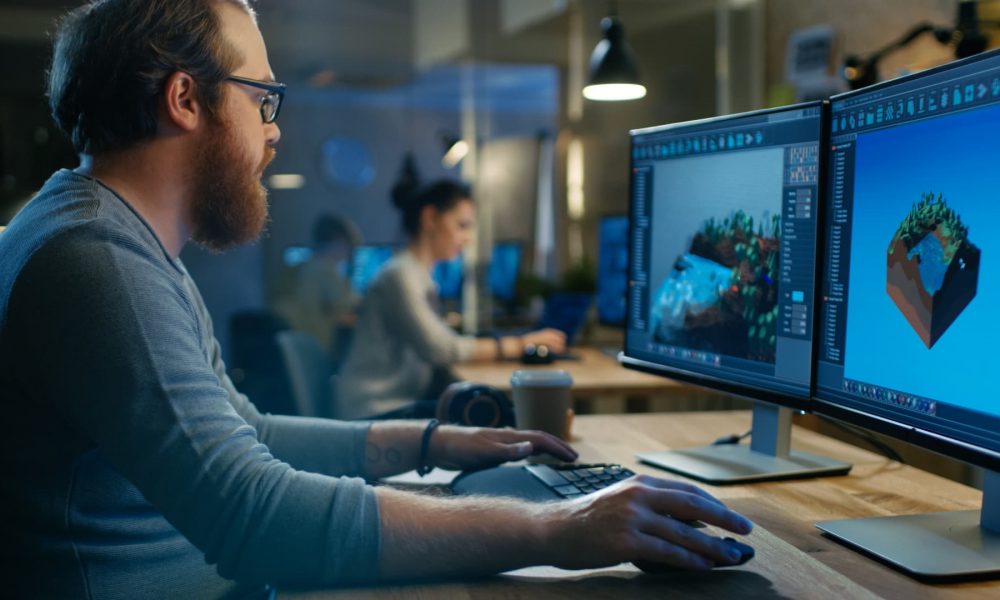 Simple games like Pong, Pac-Man, Commodore 64, etc. marked the start of the video game industry. A lot has changed since their release, and the industry is now the most innovative and lucrative business in the world. According to research, the value of the gaming industry is expected to reach USD 339.95 billion by 2027 with a CAGR of 8.94% between 2022-27. The following gaming trends and market developments can be seen in the field at present:
The combination of high-speed internet and the increasing use of smartphones has increased the demand for various games across the globe.
Mobile gaming is the most favoured form of entertainment among gamers today. Accessibility and technological advancements like AR and VR are some of the reasons why mobile gaming has taken precedence over PC and console gaming.
The Asia-pacific region is slowly inching towards gaining a dominant share in the gaming landscape.
Between 2021-26, the Middle East and Africa will have the highest CAGR levels.
Today, major players in the gaming industry are Sony Corporation, Microsoft Corporation, and Bandai Namco Entertainment Inc. etc.
Considering the above, we can say that the gaming industry is the perfect place to start a career and if you have the right aptitude and skills you can join this exciting and cutting-edge industry quite easily. A good starting place is to see whether you have a basic degree in your hands. Even if you don't have a specialised degree, you can easily join institutions that offer game development courses.
The most impressive part about being in the gaming industry is the interesting choice of careers that you have here. For example, from game designers to writers and producers, several people put in hours of effort before a game is released to the public. The other roles in the industry are animator, lead designer, gaming tester, software developer, game developer, computer programmer, game artist etc.
To get a better understanding of these roles let us look at them in detail:
Game Design
When you take on the role of a designer, you are presented with the opportunity of creating a style that could become a benchmark for others. Designing is the most fundamental concept of gaming.
Eligibility
Since the role has many sub-fields, it is impossible to describe the set criteria for it. But the essentials include:
Bachelors/Diploma in game design
Or a degree in computer science engineering or a related field
It is beneficial if you have these certain traits:
Creativity
Ability to tell engaging stories
Artistic vision
Video Game Writing
This area is best suited for those who have the flair for putting imaginative ideas on paper. Writing is not a stand-alone job, it is a shared vision that gets fulfilled with the help of others. It is an immersive job where you will have to create detailed backstories and maybe thousands of lines (think of RPGs-Role Playing Games).
Eligibility
Bachelor's in scriptwriting/creative writing
A portfolio of published stories and even a sample game can impress the employer
Entry-level experience in other departments of gaming like production or marketing can also make your resume stand out.
Editing is an added advantage.
Some of the other skills that are beneficial for this job are:
Ability to follow deadlines
Ability to think creatively
Game Programming
The innovative virtual world of adventures you enjoy in games is the work of programmers. Just like design, you can find a role that suits your interests from the many sub-categories available here.
Eligibility
A candidate needs the following skills:
A computer science degree or something related to the field.
Understanding of different programming languages like C++ or Java
Knowledge of design and design techniques
Some of the personal traits you may need are:
Patience to sit through revisions and corrections
Creative problem-solving skills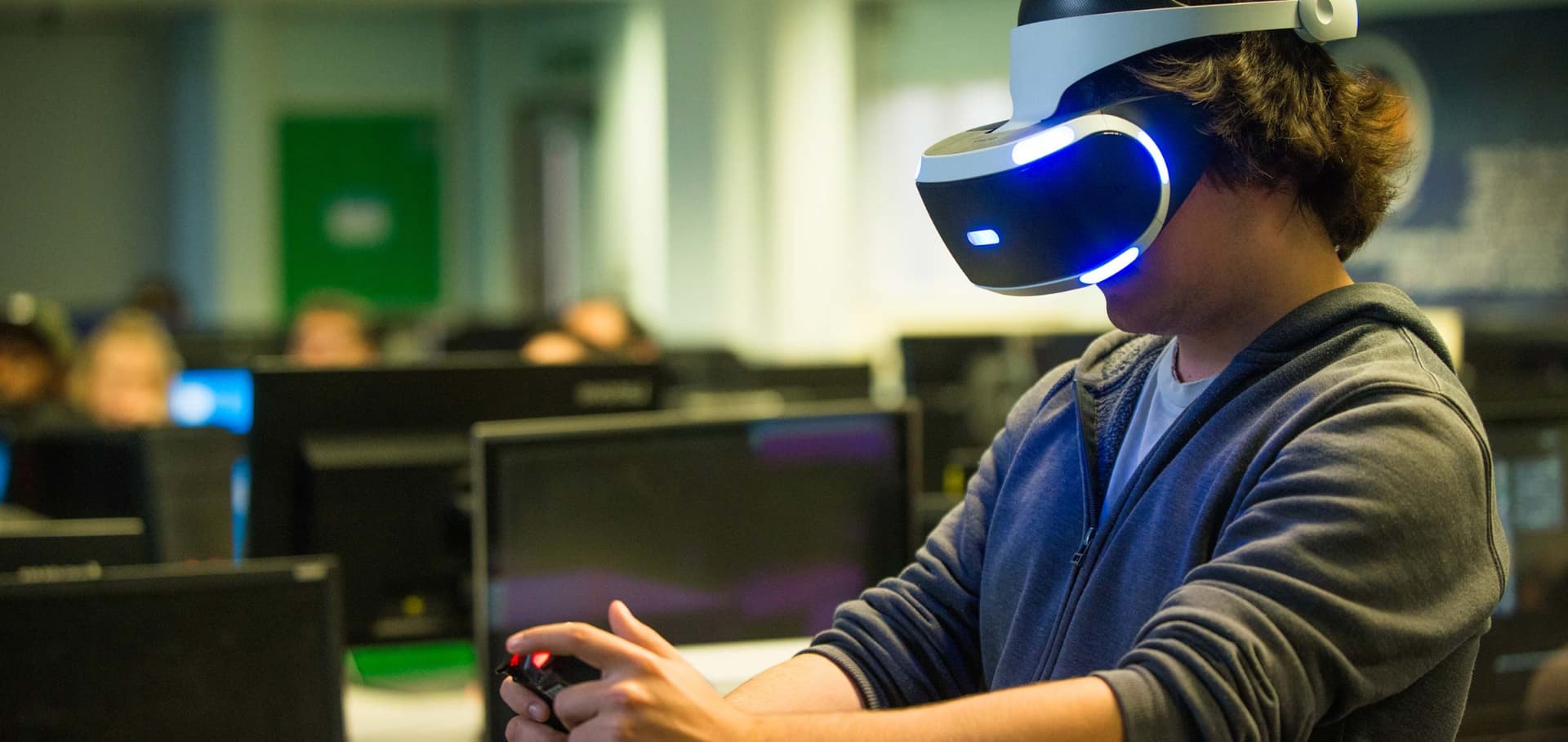 Game Developer
In simple terms, a game developer converts the ideas of the design team into a concrete game. They have many responsibilities including translating visual ideas into codes, monitoring the stability of games across platforms, porting games or elements from one system to another etc. You have the option of becoming a second-party developer, third-party developer or an indie developer.  You can also opt for specialisations based on different criteria
Types of systems- A system-based game developer can work either on a computer, mobile or console
Game type-role-playing, simulation, strategy etc.
Game element-in-game systems, user interface, level design etc.
Eligibility
A Computer Science or a related degree
Some beneficial personality traits include:
Ability to incorporate others' views
Ability to create a balance between creativity and budget
Game Sound Designer/Audio Engineer
The story of a game comes alive when it is accompanied by realistic sounds. A sound designer or an audio engineer helps in creating a thrilling experience by combining the plot with dynamic sounds (e.g. car's vroom), ambient sounds (e.g. traffic noise, birds chirping) and background music.
Eligibility
Bachelor's in Sound Engineering/Audiography
Some of the personal traits you may need for this role are:
Ability to work well with other teams
A thirst for knowledge-updating oneself with all the latest developments in the field.
DevOps Engineer
Since more and more games are becoming online-focused, the need for a DevOps engineer is increasing. They are responsible for the smooth running and security of the servers on which the players are connected. The role combines the responsibilities of the development and operations teams. They need to have coding skills and the ability to handle the operation of the networking infrastructure.
Eligibility
Tech/B.E in computer science engineering.
Some of the personal traits beneficial for this role are:
Flexibility
Seeks quality
Game Tester/Quality Assessment
A quality assessment person or a 'game tester' is responsible for catching the flaws in a game early on. They collaborate with  game developers  to identify and manage any glitches or trouble spots thus helping end users have a seamless gaming experience.
Eligibility
Sufficient gaming knowledge
Proficiency in written English
Language skills like Python, Java and Bash
Technical skills like Prometheus, Jenkins etc.
Tech, BCA or software diploma is desirable
Knowledge of the software testing process is also a plus
Some of the personal traits that can help you in this role are:
A methodical approach
Ability to work under pressure
Perseverance
Problem-solving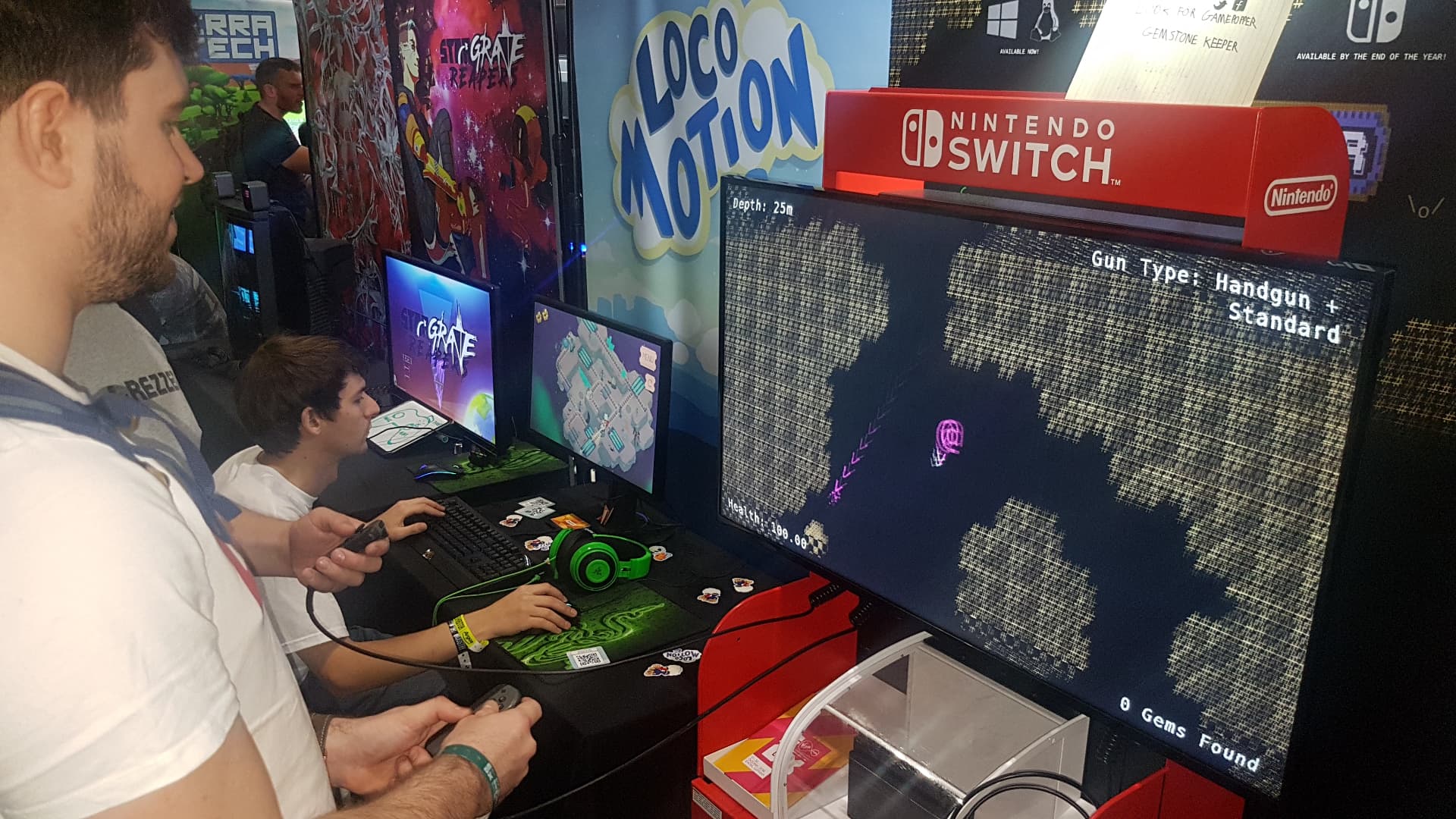 Video Game Marketer
This role is an umbrella term that includes everything from marketing to customer service and PR. They are responsible for creating demand for a game among users using a variety of methods.
Eligibility
You can have a Bachelor's in media relations, marketing, advertising or other related fields.
Some of the personal traits beneficial for this role are:
Fluent communication
Creativity i.e. thinking outside the box
Game Journalist/Critic
This role is a combination of a writer and a gamer. Just like a movie critic, a game critic breaks down the positives and negatives of a newly released game in simple language for the benefit of the end user.
Eligibility
Bachelor's in Journalism/Mass Communication
A game journalist needs good analytical and persuasive writing skills to attract gamers to their reviews. Having a pre-existing gaming blog will help to showcase your work as well as your passion.
How to Hone Your Passion for a Gaming Job?
There are several ways in which you can prepare yourself for the workforce of the future i.e. gaming:
Start as an intern
Before directly applying for a job, it is always a good idea to start as an intern. This way you will get root-level knowledge about various aspects of gaming which you can use later on.
Choose an entry-level job
Before aiming for the big shot firms, you can always start your career as a game tester or programmer at game studios.
Networking
There are a lot of digital game communities and discussion forums that you can join. Participation can help you get in touch with the experts in the field and also open up various opportunities.
Technological literacy is required for a career in gaming but what can you do next? Dave Mathew, Studio Head at Cauldron Studios says "I would suggest building strength in your core discipline, finding the elements within that discipline that truly speak to you and honing your skills in that direction." You must stay updated with the latest technological changes and feel the pulse of gamers. This strategy can help you go a long way in this field. The industry is immersive, inclusive, entertaining and expansive and to get a job here is a 'game-changing' move. So here's hoping that the above post will help you through the process of getting your dream job.
About the Author
Asha works as a freelance blogger and designer in UAE. She is a passionate blogger who specializes in web design and development. She is also a speaker and technologist who has a love for music. She writes technical articles, journals, and non-fiction for everyone of all ages. She currently focuses on blog design for online publications.